August 2019: 10 gigs in Birmingham for less than a tenner
We're careering through the year faster than anyone can comprehend, but luckily we've got a banging soundtrack to take us there. Here's ten gigs in our thriving city you need to catch, all for less than a tenner.



The Lizards + Outlander + Odmansbox
Who: All-powerful psych followed by DJs and arts market
When: 1st August
Where: The Night Owl
Tickets: Free
The fourteenth leg of Birmingham's premier psych night Kaleidoscope, featuring none of than psych wizards The Lizards. An encircling space odyssey of bouncing, cosmic riffs and distorted vocals, The Lizards will drive you through a powerful psych journey like no other. With supports from Outlander and Odmansbox.
---
Opium Lord + WMN + Vile Sect + Punching Swans + Ghozer
Who: Demonically good Black Country doom
When: 3rd August
Where: Wagon and Horses
Tickets: £5
A night of Doom and noise in Digbeth presented by Die Das Der and Home of Metal, celebrating 50 years of Brummies own Black Sabbath. Headlining the night are Opium Lord, commanders of abrasive doom sludge, blending genres in a sonic chokehold that reinvents the wheel of doom.
---
Joe Dolman + Will Naisbitt + Ellie Pool
Who: Velvet smooth, laid back pop
When: 6th August
Where: The Sunflower Lounge
Tickets: £8.50
After a successful year, 22 year old Joe Dolman has been going from strength the strength, bringing his laid back, luscious and romantic pop to festivals and stages alike. Fans of James Bay or the huge star Shawn Mendes will fall in love with Dolman's rich harmonies.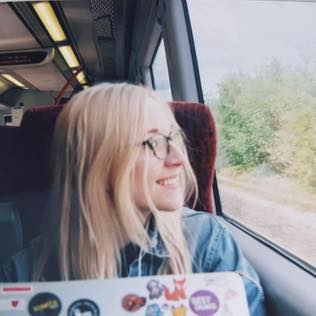 PR, events and social media by day, lover of all things geeky and retro. Can often be found scribbling notes at the back of the gig.