Interview: Robert Craig Oulton talks his new double A-side single
Anyone who's familiar with Robert Craig Oulton will know the music he creates. Tender but taut, raging but reflective, Oulton deals in sounds that have a striking emotional heft. On his new double A-side single, 'Bad Tastes' / 'Hell Knows', he's continuing to perfect the art.
On the subject matter for both songs – released on March 30th through iTunes and other formats – Oulton is commendably coy. "Lyrically, it's just the usual, I guess," he says. "It's generally me responding to what's going on around me. People and things." On what was inspiring him musically, Oulton is more forthcoming. "I had picked up a few bits of near gear around that time, so there were a lot of 'Robby O' riffs coming to fruition. I find that new gear and new sounds can just make you approach stuff differently."
This combination has paid dividends for Oulton's two new tracks. While both songs are bathed in reverb-tinged regret, icy undercurrents and Oulton's imitable howl, they provide two separate insights into Oulton's style. 'Hell Knows' is a fractured ballad of melodic beauty, culminating in a soaring, scuzzy guitar solo that wraps around Oulton's wounded growl. More urgent is 'Bad Tastes', which swaps a grungy, hard-worn riff for gigantic drums and a typically contemplative chorus.
Does Oulton feel that these two tracks represent some artistic progression? "In terms of feeling happy about what I've made, there's definitely been progression," he says. "Naturally, you tend to go off your own stuff, but I still really dig this. I think the music has progressed in other ways, too. I felt like I had more of a sense of how I wanted it to sound like, and I came out with something closer to the sound in my head."
As for the future, Oulton plans to release more material, but won't be looking to create an EP follow-up to 2016's April Showers. "The next thing for me would probably be a full-length," he says. "I'm working on it on my own at home, which completely changes the way it feels.  It's so liberating, and without having to work to a clock means it's a case of it being out when it's ready. It's nowhere near done yet, though."
No it isn't, but you get the impression, quite thankfully, that Oulton is far from done himself, too.
Header photo by Jessica H Ingram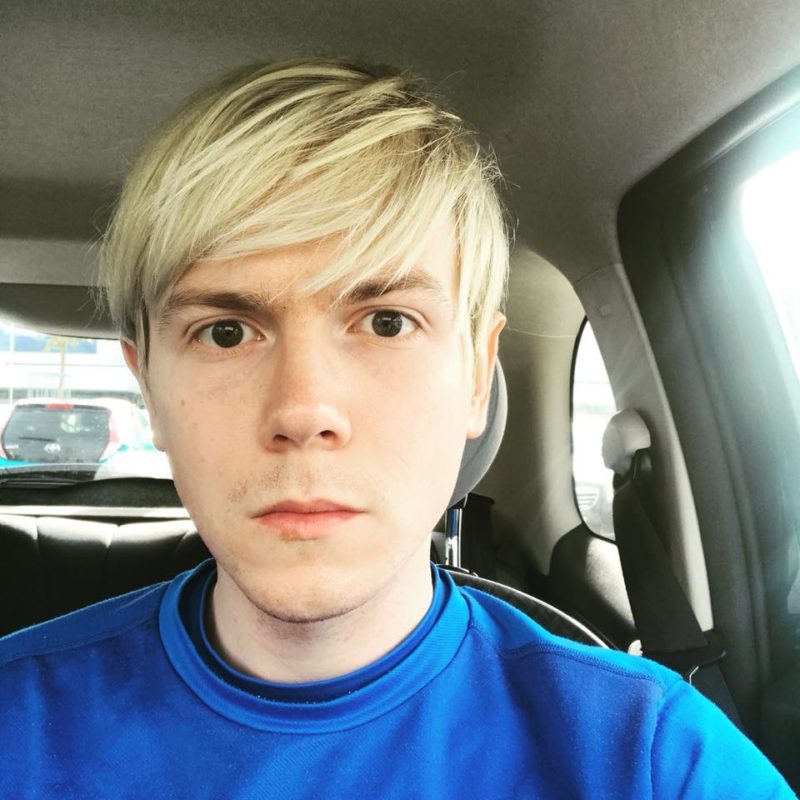 Tied to the '90s. I love anything with a good melody. Favourite acts include DIIV, Best Coast, Wavves, MBV, The Lemonheads, Bully, Pavement, Weezer, Wolf Alice, Mac DeMarco and Dinosaur Jr.