Review: Brain Food's 'Mindwinder' is a twisted and shapeshifting acid trip
It's psych music, but not as you know it. Brain Food's triumphant return to music will take you on an acid trip to the very corners of your brain.
Four East Birmingham dwellers created their first demo 'Two Crows' back in 2016 – garnering up a heavy arsenal of local supporters with their bluesy rhythms and riffs that are given a kaleidoscopic twist. At what may seem as just the beginning, the band disappeared in 2017, retreating to the darkness, drilling holes and twisting screws to create an acid drenched Frankenstein's Monster: 'Mindwinder'.
It's a crawling, slip-siding psych ride through bends of gooey guitar riffs that creep around corners, shapeshifting through changing tempos from guitarist Jakob Cusp. Lyrics and guitar licks from Liam McKeown loom over and cast a shadow, narrating and controlling a cosmic trip through to the very core of your being. Bass pulsates like blood pumping through veins thanks to William S Carrott, creating the paths to follow through a burst of colourful, echoey and booming drums from Connor Doyle.
A thunderous crash of snares brings this acid trip to a close, ending with an usher back into the real world. 'Mindwinder' will make you completely lose your mind, leaving you picking up chunks of brain from the floor. It's an ear worm that inches its way through you brain, hooking onto the nervous system and latches on to the deepest, darkest depths of your brain.
'Mindwinder' is a triumphant return for Brain Food, to say the least. It's more than just a psych track – it's a state of mind. With new EP 'Get One On' in the works for a late July release, this colourful and controlled cacophony from Brain Food is far from over.
Brain Food will celebrate their release of 'Get One On' with an EP launch party at Digbeth's The Night Owl on July 28th, with support from Nonsuch and Cavegirl. Tickets are available here.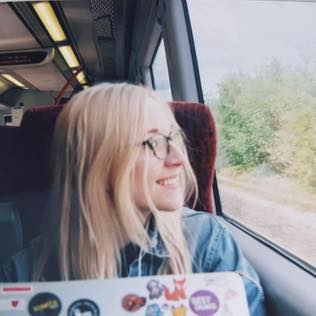 PR, events and social media by day, lover of all things geeky and retro. Can often be found scribbling notes at the back of the gig.