Review: Saturday at Mostly Jazz, Funk & Soul is all about Candi Staton
Temperatures soared as revellers enjoyed the second day of Mostly Jazz, Funk & Soul on Saturday July 7th 
The new Off-Piste stage welcomed The Haçienda veteran and legend Greg Wilson 
Also spinning records: Craig Charles returns to Mostly for his umpteenth year  
Another sunshine drenched day at the festival offers the perfect excuse to partake in an early morning ale from the Purity Brewery Company. The barman informs me that the company have recently won Sustainable Manufacturer of the Year, an achievement mirrored by Mostly's move to provide reusable pint glasses. The Longhorn IPA is an ideal accompaniment to the smooth stylings of Adam Gibbons (aka Lack of Afro). Hot off the release of his fifth critically acclaimed album, the silver haired Gibbons delivers a infectiously funky groove. Highlights include a personal favourite 'For You', the euphoric piano riffs complemented perfectly by heavy percussion and buckets of vibe.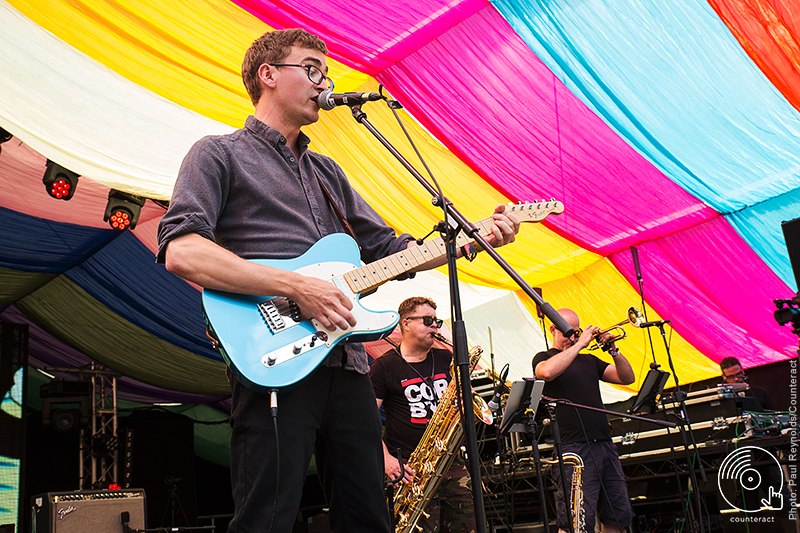 Lack of Afro
[amazon_link asins='B07DQ9DC74,B0000DG5N0,B001OTXM0G' template='ProductCarousel' store='counteract03b-21′ marketplace='UK' link_id='ae9091af-89eb-11e8-a1e2-890b95d7bacd']
2018 heralds a newly expanded site for Mostly; a track to the right of the main stages leads patrons to a second field with a glorious view of Moseley Park's lake. The Off Piste Stage – in the shape of a psychedelic boat complete with turntables – has been erected to showcase the best jazz, funk & soul inspired DJs. At the helm Steve Brayford of Birmingham's Sweat Funk Club is spinning the classics to a crowd watching the World Cup on specially installed screens. Cheryl Lynn's 'Got To Be Real' and Grandmaster Flash's 'White Lines' are dropped to a small group of delighted dancers.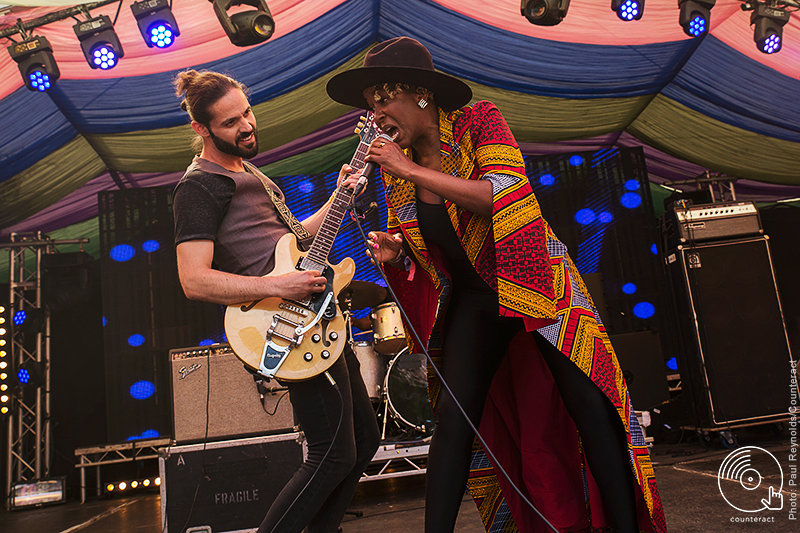 Tanika Charles
Back at the main stage, a dwindling audience is disappearing to catch the football. I can't help but feel sympathy for Tanika Charles who – despite the disappointing crowd – performs an electric set. 'Sun Run' (the single from her self titled LP) is spine tingling, Charles' sharp voice contrasting with stirring harmonies from her backing vocalists. As England score the winning goal, a huge cheer erupts around the arena. Craig Charles in on stage, shaking his head. "This performer has come all the way from California! And you're all watching the footie?!"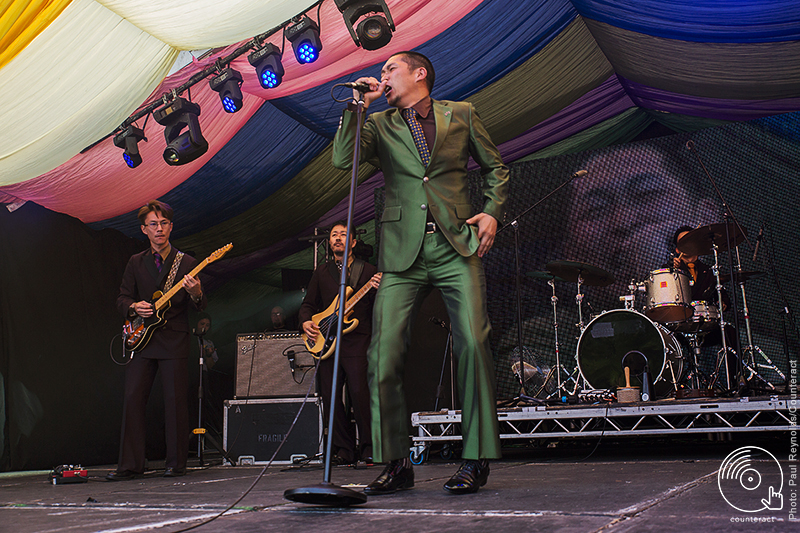 Osaka Monaurail
Nonetheless, the ecstatic mood following the game does nothing but heighten the already fantastic atmosphere at Mostly. The Haçienda and Madchester veteran Greg Wilson is dishing out smooth disco edits, including a brilliant remix of previous Mostly headliner Chaka Kahn's 'Like Sugar'. Heralding from Japan, 13 piece ensemble Osaka Monaurail is channeling liquid James Brown. Front-man Nakata is an olive green velvet suit, an admirable feat in the dense humidity. He's one of the most enrapturing characters of the weekend, growling Gil Scott-Heron-esque, "You think you KNOW about the 1960's? Let me tell ya something about the SIXTIES!"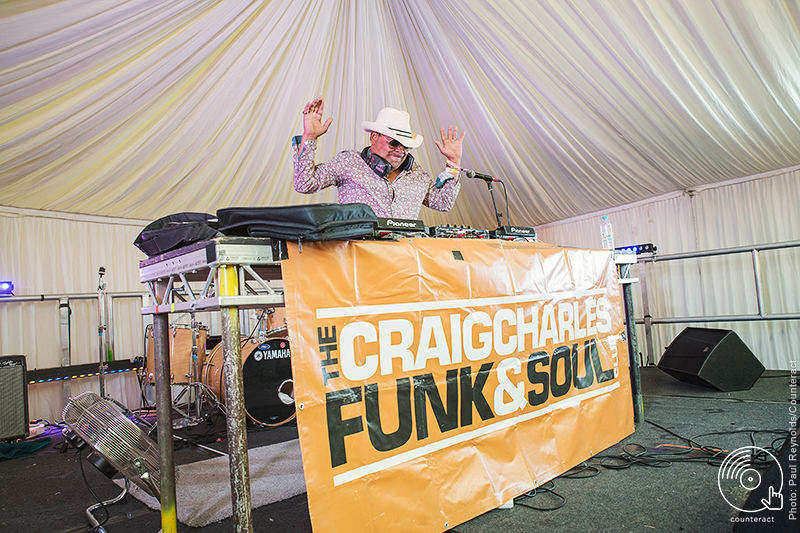 Craig Charles
No Mostly Jazz, Funk & Soul would complete without a showcase from stalwart attendee Craig Charles. The enigmatic Liverpudlian is at his best, stirring up the crowd with his charismatic commentary. The festival highlights are ritually aired from his Radio 6 show, and the indefatigable DJ goes on to perform another 4 hour after party at the Hare & Hounds.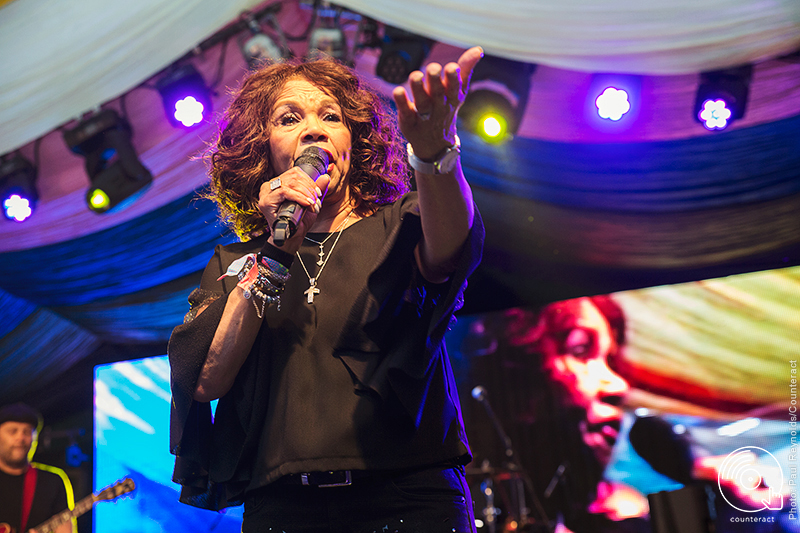 Candi Staton
As dusk falls, leading lady Candi Staton makes her entrance. Whilst the disco diva would most likely detest her age being mentioned, she's an incredible 78 years old. Yet the sublime quality of her gospel voice hasn't aged a day; each song is record-recorded perfect. The softly spoken Staton modestly mentions Elvis Presley sending her fan mail, before launching into a cover of his 'Suspicious Minds'. It's impossible not to fall in love with the Grammy nominated songstress as she slips between sweet Southern belle and sultry grandma. "Tina Turner ain't got nothing on me!" she declares, snapping her fingers.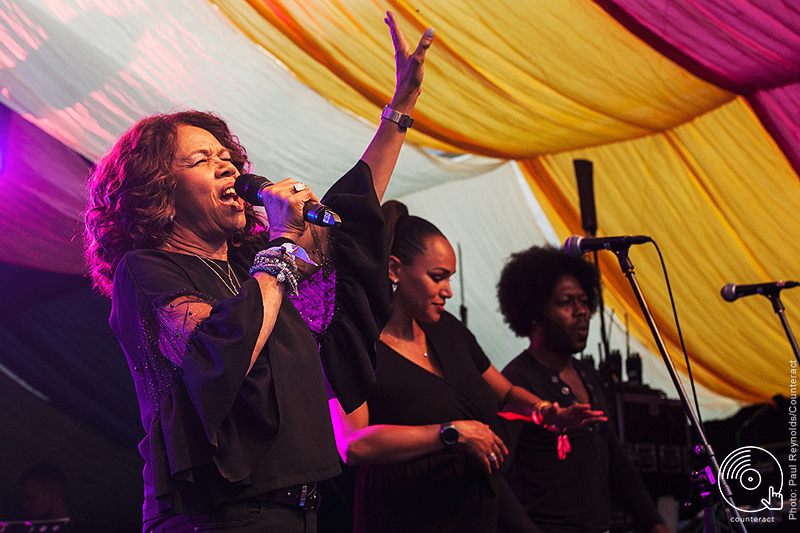 Candi Staton
A heartfelt anecdote about loves lost – a reflection on her years in the limelight – comes before 'Young Hearts'. The soaring chorus of 'You Got the Love' has every member of the crowd standing and cheering. For a star who has dabbled in every genre apart from heavy metal, and has been performing since the 1950s, the show is a once in a lifetime experience. Her personal struggles are eminent in her music, but have only added to the depth and beauty. With no plans to finish touring and new album Unstoppable which will be released August 2018, Staton is certainly a soul survivor.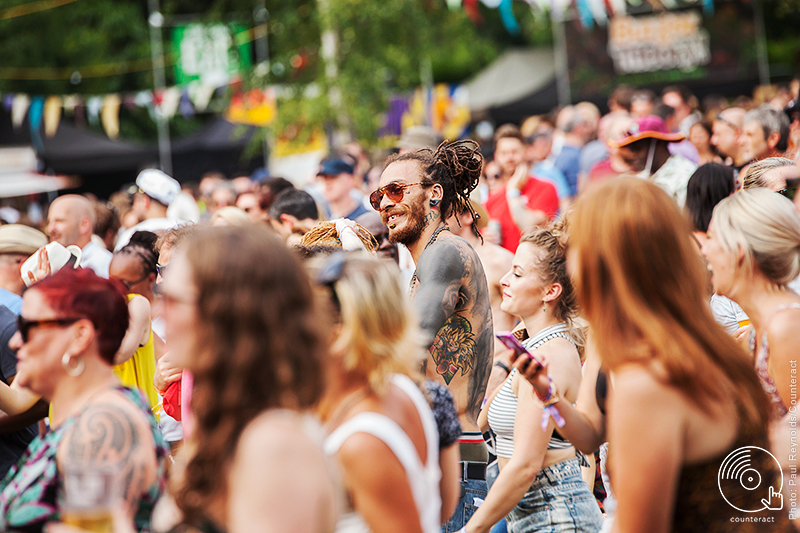 One day is left of Mostly and 2018 is easily shaping up to be the best year yet. Sunday's frivolities are highly anticipated, if a little soured by a weekend over too soon.
Read: Review: Mostly Jazz, Funk & Soul: Friday offered reggae and hip-hop royalty
Read: Review: Sunday at Mostly Jazz sees Sister Sledge steal the show
Photographs by Paul Reynolds