Review: Mostly Jazz, Funk & Soul: Friday offered reggae & hip-hop royalty
Mostly Jazz, Funk & Soul 2018 celebrated its 8th consecutive year over the weekend of Friday 6th – Sunday 8th July
Headliner and Reggae royalty Jimmy Cliff delivered a set of timeless classics such as 'I Can See Clearly Now' and 'You Can Get It If You Really Want'
Despite the sweltering heat, artists were on top form delivering an unforgettable first day
Sprawling across Moseley Park like a patchwork quilt or technicolor fete, Mostly Jazz, Funk and Soul is a festival like no other. The event's bohemian quirkiness and rag-tag eccentricity feels sharply contrasted with the musical royalty it attracts. This year's line-up was bigger than ever with performances from headliners Jimmy Cliff, Candi Staton and Sister Sledge.
[amazon_link asins='B001KQHTHU,B00TISYSPI,B004N155RU' template='ProductCarousel' store='counteract03b-21′ marketplace='UK' link_id='be7e7f30-85eb-11e8-adab-2b5e19202d06′]
Mostly can be found down a side footpath on Moseley's quaint high street of independent coffee houses and treasure-trove charity shops. Whilst it feels strange to attend a festival without the usual trudge from tent to arena, rolling out of bed into the sunshine armed with just a picnic blanket is a welcome admission. With more ticket buyers than any other previous year, we've been advised to pitch a base camp in front of the main stage early on. Once a spot in the glorious sunshine is located, we settle in for an afternoon of off-beat enjoyment.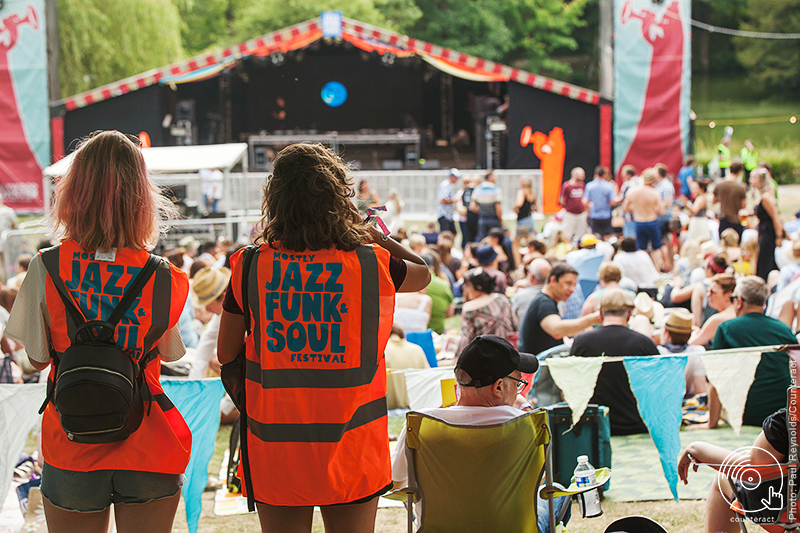 Friday has been touted as the reggae, jungle and hip-hop showcase. This might appear an odd choice at a festival whose namesake incorporates none of these genres, but the repertoire is far from a misfit. On the main stage, Layfullstop's syncopated, R&B rhythms hold direct jazz influences. Her soulful half-sung, half-spat lyrics poise her perfectly between sweet songstress and ferocious rapper. Having nurtured a cult following with tracks such as 'YingYang' and 'Aura', she's certainly a standout talent to watch.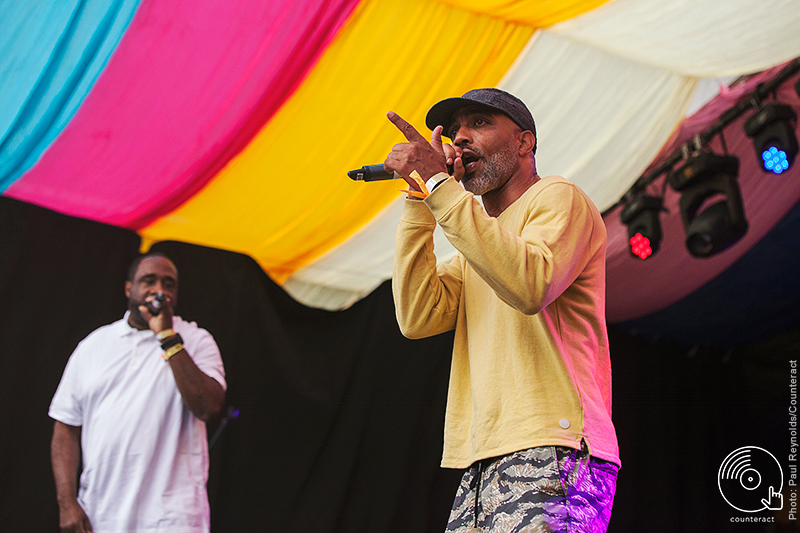 Jungle Brothers
Jungle Brothers – undisputed champions of the hip-hop genre – are celebrating the 30th Anniversary of seminal album Straight Out of the Jungle. Their early evening set breaks up the heat-induced haze, with 'I'll House You' providing a bumping dance beat to cheers from the front row. The precursors to and contemporaries of A Tribe Called Quest and De La Soul, Jungle Brothers are on top form despite the sweltering temperature.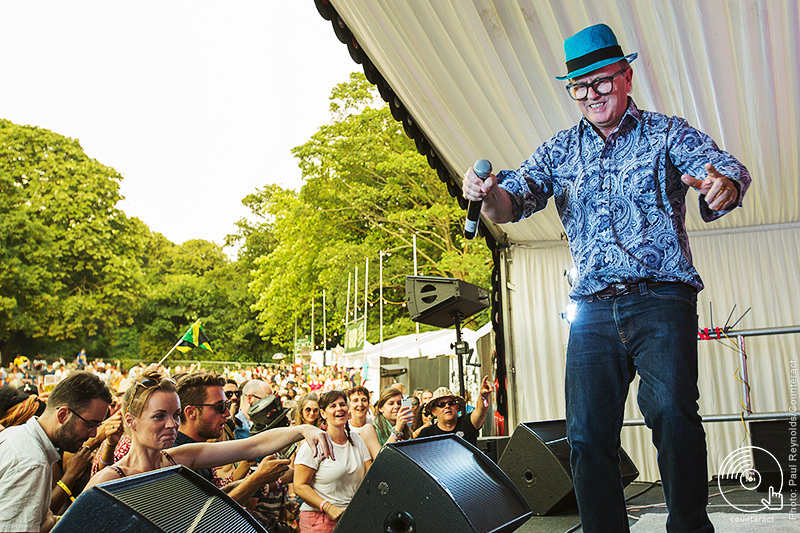 David Rodigan
The indefatigable David Rodigan, widely regarded as the UK's most celebrated DJ, takes over the Roots Stage later in the day. Now in his late sixties, he's still as a charismatic as ever, pulling out gun fingers and salutes towards the audience. An incorrigible dash of cheese is perforated by classics like 'With a Little Bit of Luck' – DJ Luck + Mc Neat, and Sister Nancy's 'Bam Bam'.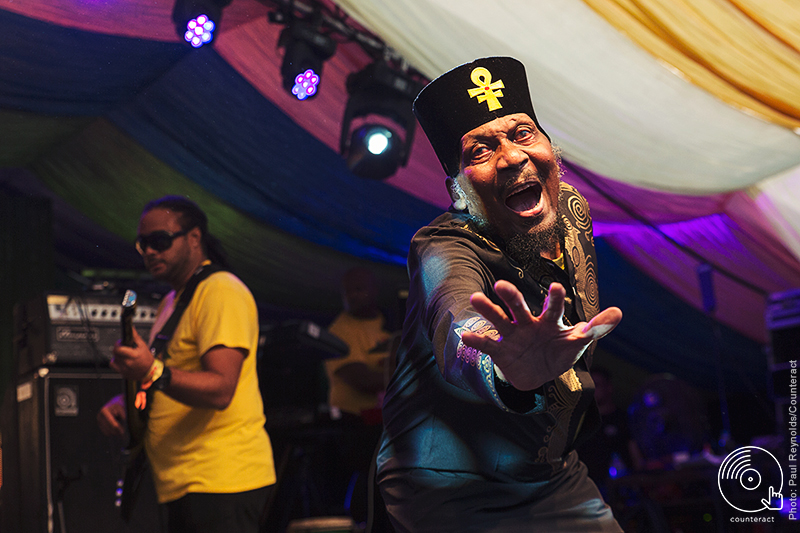 Jimmy Cliff
As the sun sets over the park's emerald green pond, Jimmy Cliff enters clad in a black tunic and gold embellished hat. At 70 years old he looks like the mix of a reverend, a king and a wry court jester. Cliff is credited with popularising reggae internationally with 1972 crime movie The Harder They Come. His music has toed the line between political potency and commercial appeal, a sentiment which is embodied in full force at Mostly. "I believe in peace, love, and justice!" he declares before launching into his version of 'Vietnam', crying out "Syria!", "Iran!", "Iraq!" during the chorus. This is deftly followed by a cover of Disney's 'Hakuna Matata'.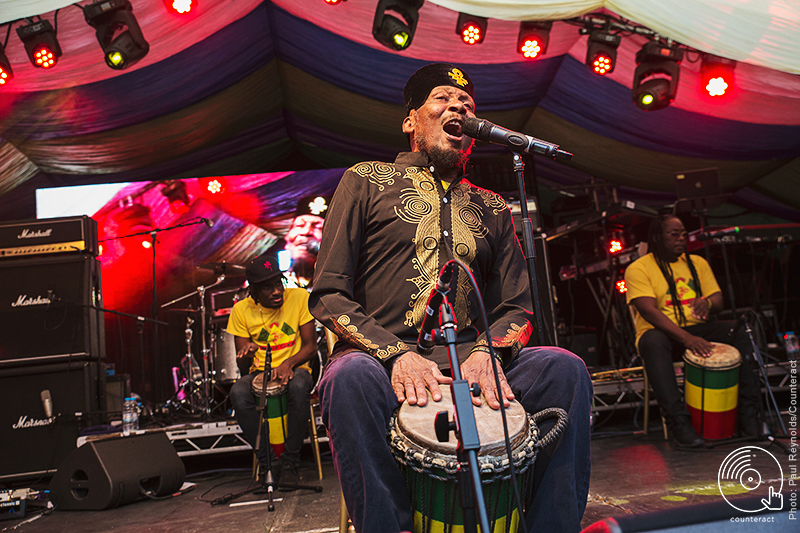 Jimmy Cliff
A definitive highlight arrives through 'Rivers of Babylon', Cliff's beautiful, tonal voice conveying all of the tragedy and jubilance of Jamaican gospel. The guitarist and trumpet player merge perfectly together, riffing a funk-soul fusion between choruses. A rhapsodic crowd joins in for an unforgettable singalong during timeless tracks 'I Can See Clearly Now' and 'You Can Get It If You Really Want'.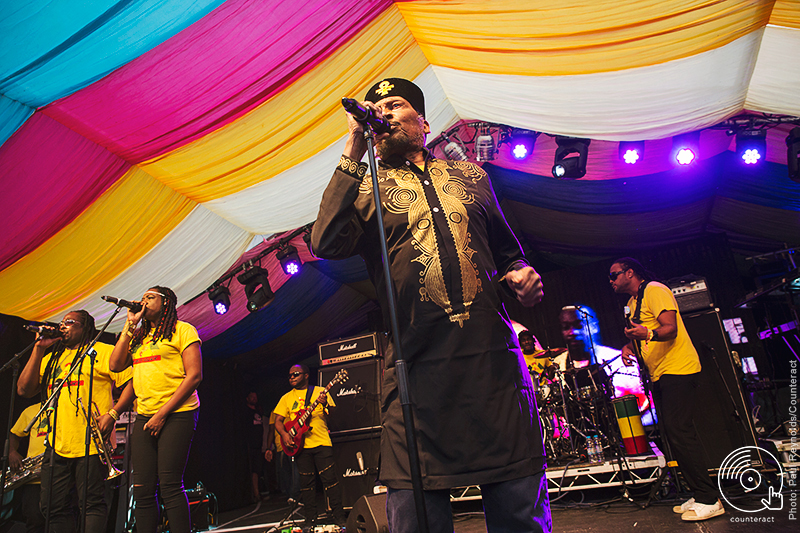 Jimmy Cliff
The evening draws to a close all too soon on the first day of the festival. Surveying the receding crowd, it's clear to see the range of age groups here. From small kids and teens to aging groovers and twenty-something boozers, such a diverse turnout is rare to come across. For such a small scale event Mostly is a bastion of the fun time, easy please. Roll on Saturday and Sunday!
Read: Review: Saturday at Mostly Jazz, Funk & Soul is all about Candi Staton
Read: Review: Sunday at Mostly Jazz sees Sister Sledge steal the show
Photographs by Paul Reynolds