Review: Johnny Lloyd excites Sunflower Lounge crowd
Ex-Tribes frontman Johnny Lloyd played to a packed room for a Counteract-promoted show
He stopped by The Sunflower Lounge on his recent UK tour promoting EP "Dreamland"
Support came from Handwaxx, Glass Cabins and Quinn.
Monday night isn't usually the busiest night for gig venues. Luckily for us, the prospect of Johnny Lloyd seems to have attracted a strong crowd, who are ready to listen to great music and ignore the fact that they have work tomorrow.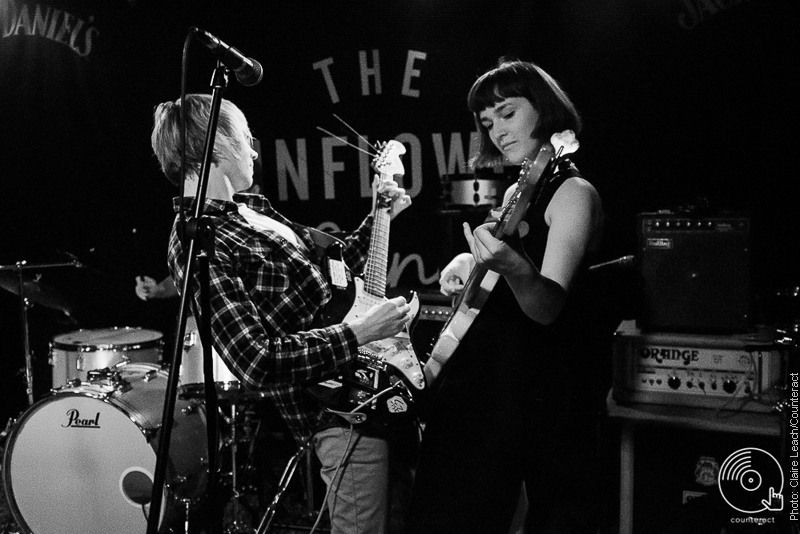 They are first treated to Quinn, a three-piece fronted by Counteract's own Samuel Lambeth. Though they describe themselves as "grunge" or "dream-pop", there's definitely fragments of pop-punk lingering in their songs; luckily, only the good bits. Almost-Smiths-esque guitar jangling plays against a solid backing in the form of bassist Meg Vedder and drummer Samm Jones, as Lambeth sings lyrics about lost love and condoms. Their sound goes down well with the crowd, and Lambeth announces at the end that proceeds from their EP "Seems Fine" will go to Teenage Cancer Trust.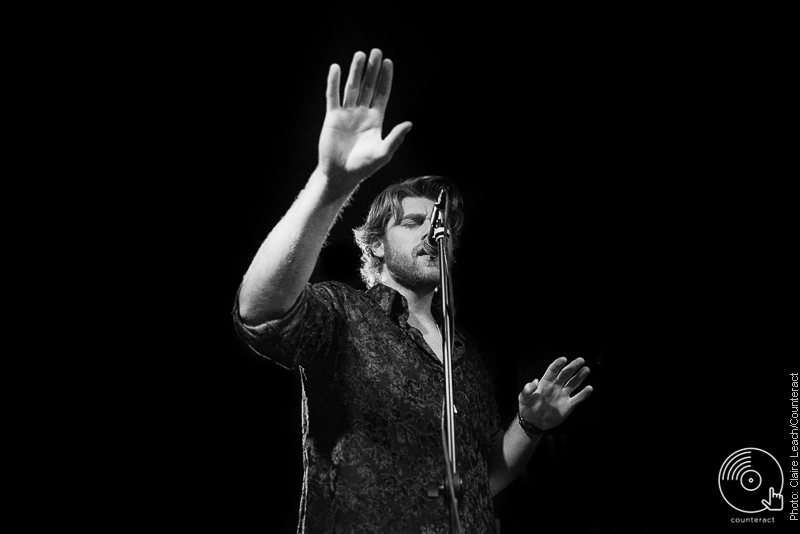 Mostly-Mancunian band Glass Cabins are next to support. They open with their single "Diamond", a funk/disco workout which disguises how good they actually are. Perhaps it's a taste thing, but the next half-hour of their set proves that they work best when they put down the funk and pick up the pace. Their punchiest songs, which verge on sounding influenced by The Cure or The Police, feel like they might blow the roof off the room when they get to their most intense parts.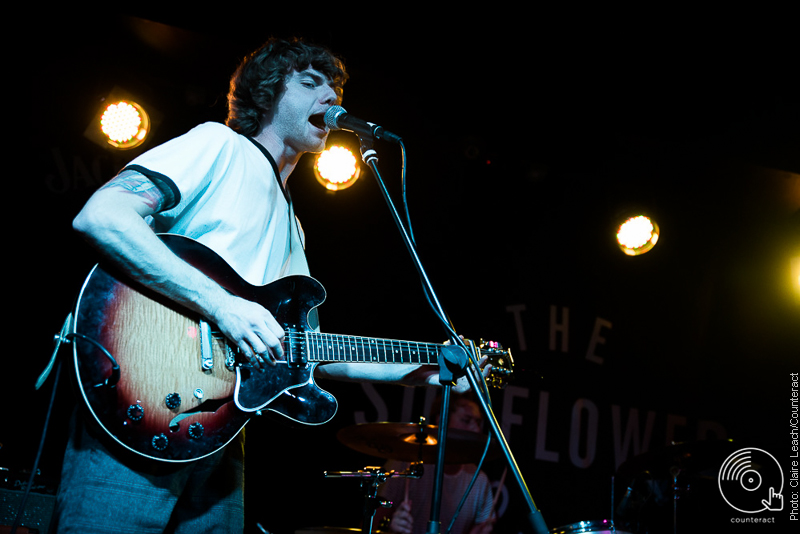 Handwaxx are the last support act to take the stage. They're a "psychedelic indie-pop" three-piece, whose psychedelia comes across in singles "How I Feel" and "Desire" but gets somewhat lost live amongst the intense, distorted volumes they favour. Their tight, mainly mid-tempo songs have a somewhat Britpop feel to them, though we may just be focusing too much on their look, which gives off early Supergrass vibes. They play with such intensity that there are often long gaps between songs whilst the drummer attempts to put his drum kit all back together. Rock 'n' roll indeed.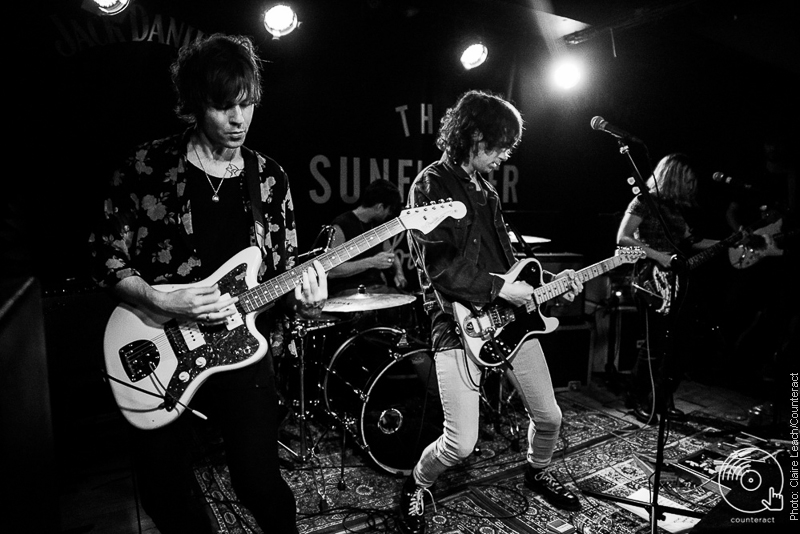 Johnny Lloyd knows how to get a crowd on his side. He starts off by informing the Birmingham crowd that he grew up "just down the road from here". The crowd cheers, suddenly proud of the general West Midlands region. Geography aside, he then dives into his set, entirely comprised of new material, some of which is from his recent Jamie T produced EP "Dreamland". In some ways it's a continuation of Tribes' guitar-pop-with-atmospheric-shimmers sound, but with a more melancholy feel to it. For example, songs such as "Hello Death" sound like something that could be played at a funeral. A pretty cool funeral, though.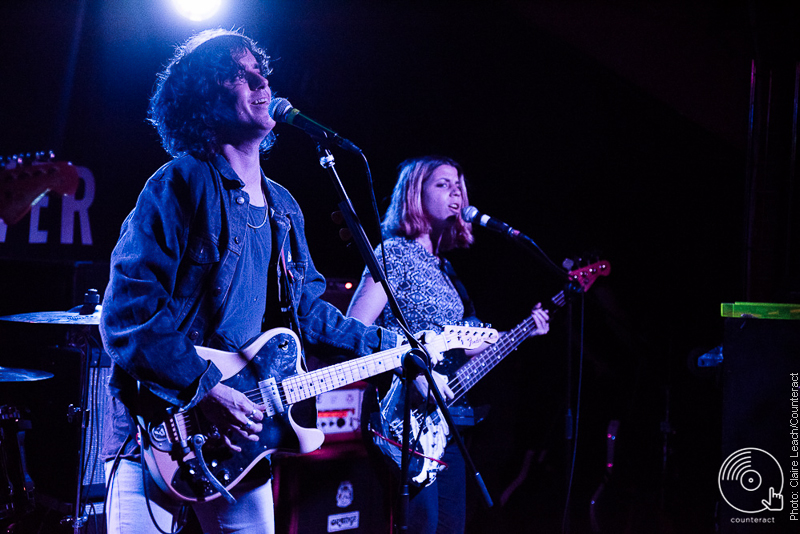 Lloyd isn't without loyal fans in the packed Sunflower Lounge tonight. Two guys in the front have apparently followed him around the country on his recent tour, and can be seen dancing away to fan favourites like "Happy Humans". After he closes his set with sumptuous "Running Wild" and begins to leave the stage, a man tries to grab Lloyd and tell him how upset he was that Tribes- Lloyd's previous band- split up. He's luckily cut off by the drummer walking past, and the two make their escape backstage. Hopefully, if Lloyd keeps doing what he did tonight, his own music will eclipse Tribes, and he can be assaulted purely on his own merit.
Photographs by Claire Leach