Let's push things for-Wards…
Birmingham has been alive with hustle and bustle over the past few years. New restaurants, bars, award-winning attractions such as Digbeth Dining Club, even Hollywood films are being made here now! Of course here at Counteract we love everything about Birmingham, but most of all we love the music.
Hearing about a two-year, city-wide musical project for-Wards then, was music to our ears. The project involves 10 composers, 30 musicians, 40 community groups, 10 local performances, 1 spectacular performance across 2 years. Wow.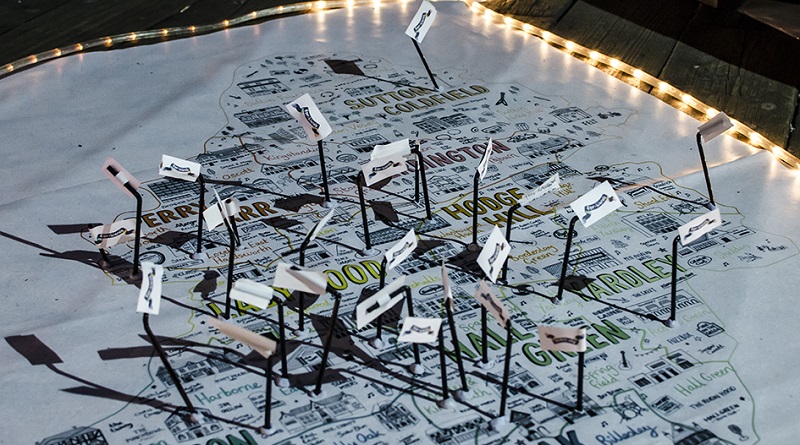 So what is for-Wards all about?
for-Wards is a musical project inspired by each main area of Birmingham. Composers from each area will host workshops with the local community which will result in a truly unique composition – see if you can spot your area on the map above!
Year 1's composers have been confirmed as experimental pop legends Pram, hip-hop practitioner Juice Aleem, industrial noise god Justin K Broadrick, (Godflesh & Napalm Death)  Jazz musician Percy Pursglove, classically trained composer Bobbie Jane Gardner and multi-instrumentalist Rowan Coleing. Quite a mix!
The project launched just over a week ago with a private party at the Rainbow Rooftop, featuring spectacular views of the Birmingham skyline, performances from Juice Aleem and members of Pram, Lucky Dip DJ, interactive map, jerk chicken, rum punch – yep it was quite a party!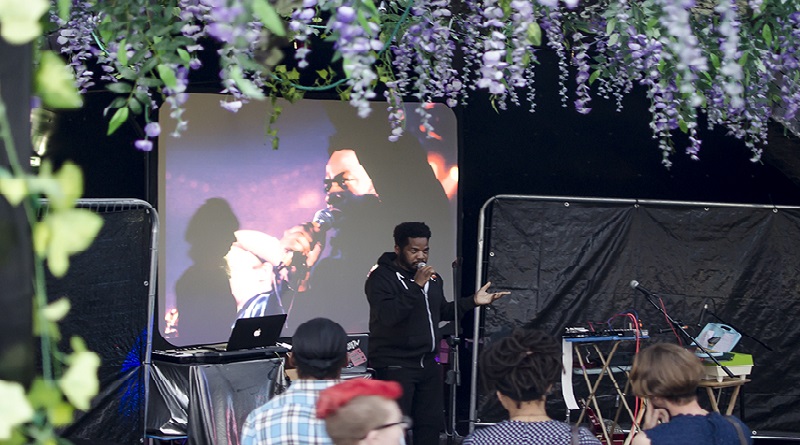 for-Wards has been partially funded by Arts Council England, Birmingham City University, and the John Feeney Trust, but the project still needs your support. Their new website is now live, why not have a look here to find out more about this wonderful Birmingham-based music project which has now begun.
This sounds great! How do I get involved?
The for-Wards pledge campaign is currently on 26% of its goal of £5,000 which is to be used for funding local performances and more. There are options simply to donate or you can purchase some of the amazing things on offer such as tote bags, prints of the beautifully hand-drawn Birmingham culture map (above) & more, right here.
Let's push things for-Wards…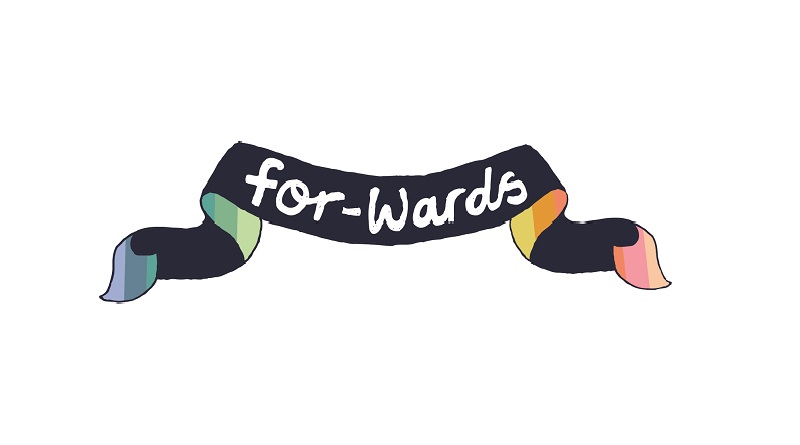 Founding editor of Counteract. Freelance travel and music journalist.