15 of the best Birmingham Instagram accounts you need to follow
Birmingham is bold, beautiful and bright, and these Birmingham Instagram accounts shout about everything it has to offer.



Whether it's looking at friends' holiday photos, bloggers' breakfast shots or celebrity 'candid' moments, we're all guilty of mindlessly scrolling through Instagram. While we all love looking at how the other half live, sometimes it's just better to look closer to home. For a view of all that Birmingham has to offer, here are fifteen of the best Birmingham Instagram accounts we recommend you consider following, if you don't already…
@rossjukes
Ross Jukes is a professional freelance photographer, specialising in landscape photography. His images are some of the most visually impressive on this list, as proven by the header photo of this piece, but Ross' images stand out due to his use of light – he tends to shoot in the morning or evening, just before or after sunrise or sunset – which lends his images an ethereal quality. Brum has rarely looked so beautiful.
@biteyourbrum
Laura is a self-confessed cheese addict, and award winning food blogger, who reviews ​Birmingham's restaurants, cafes, diners, pop-ups, bars, and everything in between. Bite Your Brum's posts are eclectic and varied, and her personality always shines through as she aims to help you find the best food on offer in the city, without breaking the bank. There is a focus on independent ​establishments​, and BYB is your best source for the inside track on any new eatery opening in Brum.
Read: The very best places for a Sunday lunch in Birmingham
https://www.instagram.com/p/B52clFcjBFY/
@the_ting_thing
Birmingham-based lifestyle blogger Ting, posts about beauty, fashion, entertainment, food, and travel. The co-creator of @brumbloggers often uses Birmingham's beautiful buildings as a backdrop for her fashion posts, which feature elegant, sophisticated evening-wear, as well as wearable, casual ensembles. Ting's down-to-earth, personal posts will give you a different perspective on the city you know and love, while ensuring you always look your best, without breaking the bank.
https://www.instagram.com/p/B57jgomBNsV/
@brumpic
Brumpic celebrates the arts, culture and heritage of Birmingham and the wider West Midlands through posts of present day and historical images. As the city centre continues to evolve, Brumpic's images of early and mid-twentieth century Birmingham will bring back memories for older residents, and amaze younger ones. Remember the old Bull Ring?! The visual history lesson is interspersed with posts championing events at local museums, art galleries, bars and restaurants.
@colatron
Andy Smart, known as Colatron, is the self-proclaimed "king of Digbeth" and with street shots like this, it's hard to argue with that. Specialising in the grittier side of the city, Andy heads out with his camera on a regular basis to frame things like graffiti, urban cityscapes and the beautifully harsh sides of the city that most people probably don't notice on a daily basis. Well worth a follow if you're into that kind of thing.
@secondcityscenes
One of the newest Instagrammers on this list, James March is bubbling away under the surface, quietly making a name for himself. James creates dramatic frames of the city, often at night time, and in the below image he's even managed to make the Jewellery Quarter look like downtown NYC.
Read: 10 reasons to visit Birmingham's Jewellery Quarter
@providebirmingham
Producers and purveyors of clothing, art and accessories inspired by our fair city since 2012 – you may know them for their iconic BHX t-shirt. Working with a wide range of artists, designers and makers, their posts don't simply hawk their wares, but exude a real sense of civic pride. If anything, Provide's feed may force you to seriously step up your t-shirt game.
@ichoosebirmingham
A free, high-end weekly digital magazine, emailed to subscribers, packed full of the very best things to do in Brum. The brainchild of Tom Cullen, (previously Associate Editor at ShortList​ before becoming Editor-In-Chief of ​Mr Hyde, a ​London-focused e-magazine​) ​I Choose Birmingham ​is packed full of quality editorial content and their Insta feed is guaranteed to upgrade your social life.
@hiddenbrum
Have you ever strolled past Birmingham's grand Victorian facades, imposing Brutalist edifices, or derelict industrial buildings and wondered what's inside those buildings? Birmingham's Hidden Spaces, a Heritage Lottery-funded project by the Royal Institute of British Architects, Kier Construction and the Mailbox-based Associated Architects, aims to answer that question by revealing the secrets behind Birmingham's facades. With the city centre seemingly in a perpetual state of demolition and rebuilding, this project becomes even more vital to document the city's structural history.
@independentbirmingham
Anyone who's ANYONE in this city knows about Independent Birmingham. Proudly shouting about all thing indie in Brum, this  Instagram account backs up their quest to shout about and unearth all things hidden and independent in the city. Be warned, they often do this with tantalising images of food that are sure to make you want to throw your boring cheese sandwich in the bin. Honestly, if you're not following Independent Birmingham it's a travesty.
Read: Save money at these music venues with an Independent Birmingham card
@custardfactory
The former Bird's Custard factory is undoubtedly the beating heart of Digbeth. Gone are the machines and conveyor belts, replaced by independent restaurants, bars, artists, makers, a cinema, and even its own mini golf course. The Custard Factory's Instagram posts are as visually engaging and eclectic as you might expect, with generous helpings of graffiti and that ubiquitous shade of yellow throughout. Fair warning though, their posts will give you a serious case of FOMO.
Read: American-style pancake shop Stickie Fingers to open in Digbeth
@jonknowledge
Jonathan Horsfall mainly photographs the architecture, streets and canals of Birmingham, from high-angle cityscapes to tiny quirky metropolitan details you may have walked past a thousand times but never noticed. He is not unique in this pursuit, but what is refreshing about Jonathan's images are the realist aesthetic, and the distinct lack of photos of Brummie Instagram favourites The Bullring or the Library of Birmingham.
@fulltothebrum
Laura Creaven's food and drinks blog has garnered awards for her reviews of Brum's best​restaurants, cafes, and bars. Her Instagram posts are eclectic and varied, and her personality always shines through. Laura takes a refreshingly unsnobby approach to food blogging, with artfully lit images of cronuts and artisanal sourdough loaves rubbing shoulders with amusing posts of Big Macs and Cafe Nero coffee. Expect lots of burgers!
@fokawolf
Political poster prankster Foka Wolf boasts one of the fastest rising Instagram accounts in the city – and it's easy to see why. This Brummie Banksy recently went viral with a fake Tory ad on the London Underground, which saw people angrily tweeting the Conservative Party to hire a proofreader. If you're out and about in the city chances are you've probably seen one of his satirical street posters, but if you haven't, you probably will soon.
Read: Birmingham artist Foka Wolf goes viral after fake Tory homelessness ad
https://www.instagram.com/p/B3jZE-GjYrU/
@forwardartmagazine
A new, free, non-profit arts magazine for Birmingham, named after the motto on the city's coat of arms. ​Forward​'s aim is to make art more accessible to everyone. Their July-September 2019 debut issue features ​articles on the elitism of art galleries,outsider art, and an awesome Birmingham Art Map​. As a new venture, there isn'ttons of content on their feed yet, but ​Forward​ are worth following to connect with the city's amazing artists and art spaces.
Header photo by Ross Jukes
Like this? Try these…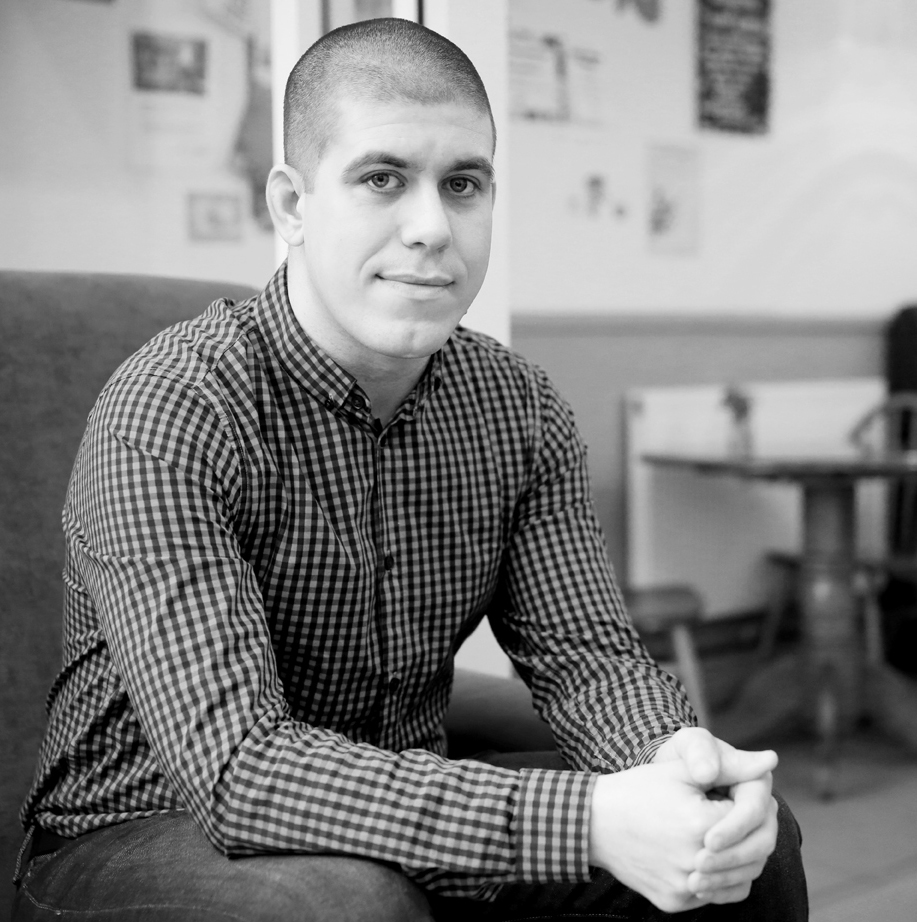 Teacher of media and film. Craft beer enthusiast, cardigan devotee, and aspiring anarchist.