Birmingham's best parks and gardens
Despite its reputation as grey, the second city actually has incredible natural spaces. Read on for a look at some of the best parks in Birmingham.



Cannon Hill Park
For a bit of everything, you can't beat Cannon Hill. Families in playparks, students relaxing in circles on the grass, cyclists, arty types fresh from the mac, runner after runner after runner, this Edgbaston park is for everyone. Boasting 80 acres of formal park and 120 acres of conservation and woodland, it's a beautiful place just to walk (or run!) around, and its popularity amongst runners culminates in its part in the Great Birmingham 10k run every year. A funfair, mini golf, boating lake and mini land train make Cannon Hill one of the most family friendly parks in Birmingham. A few first dates have even been known happen over a round of mini golf and a stroll to the mac for a cuppa! But what really makes Cannon Hill special is its hosting one of Birmingham's most exciting cultural centres, mac Birmingham. Simultaneously a theatre, cinema (both indoors and outdoors, in the summer months!), an exhibition space and wonderful café, Cannon Hill is worth visiting just for the mac – everything else is a bonus. Just a short hop from Birmingham city centre on a host of different buses, Cannon Hill is as accessible as it is beautiful. You'd be a fool not to visit.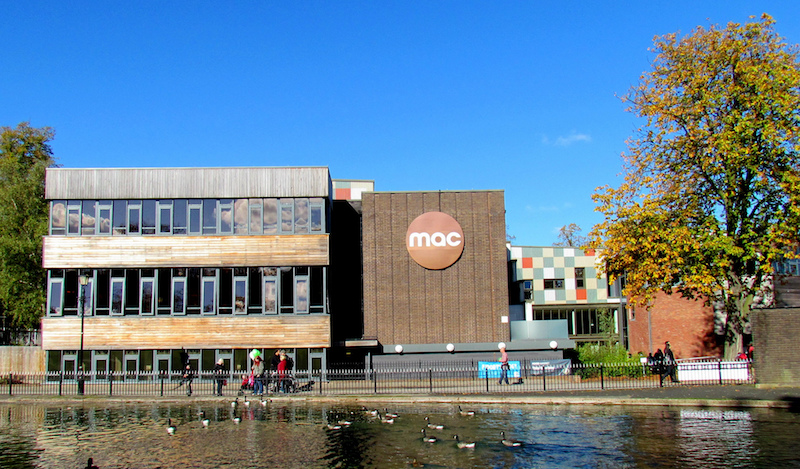 mac Birmingham
©Ozzy Delaney on Flickr
Sutton Park
The main thing you notice when you walk through Sutton Park is its size. It is huge. Its 2400 acres of nature reserve make it one of the largest urban parks in Europe, and the biggest of the parks in Birmingham. It's everything you ever wanted from a day in nature in one spot – heathland, woodland, wetland, (all the lands, basically), marshes and an incredible 7 (!) lakes! All sorts of wildlife grows and wanders freely here – there are even cattle and wild ponies that graze on its land, and 4 of its 7 pools permit fishing. Though potentially a little less kid-friendly than Cannon Hill, The Donkey Sanctuary has its home here, which is great for kids and adult donkey lovers alike, and the park is also home to a couple of kids playgrounds. For more niche interests, there is a dedicated field for model aircraft flying, and one of the midlands' most prestigious private golf clubs has its lands in the north east of the park. A much larger and wilder offering than some of its southern brum brothers, getting a grasp of the sheer magnitude of Sutton Park will take a few visits, but it's one of those special places that always seems to hold a little magic, no matter how many times you've visited. It's definitely worth the 6 mile journey out of the city centre too, and can be accessed via both Sutton Coldfield and Four Oaks train stations, which are very close to the park borders.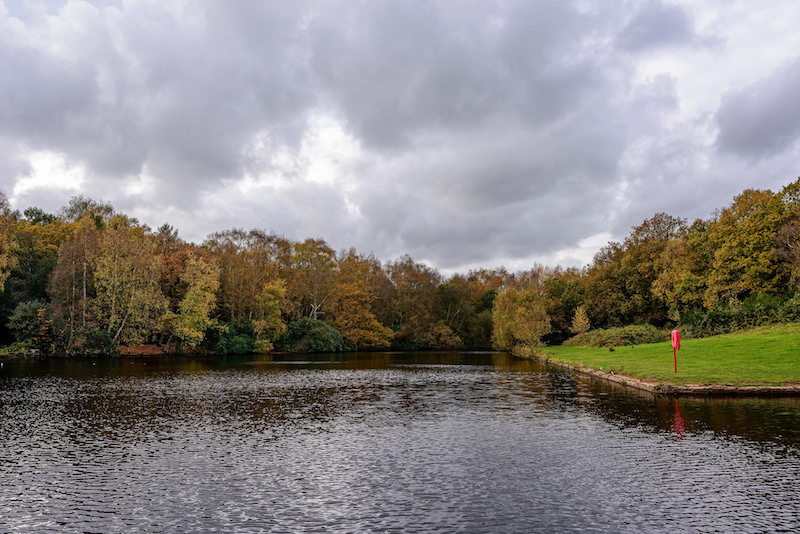 Sutton Park
©Andrew Callow on Flickr
Lickey Hills Country Park
Perhaps south Birmingham's answer to Sutton, Lickey Hills is a nature haven for all those south of the city centre. Though nowhere near as big as Sutton Park at only 524 acres, Lickey Hills feels more country-sidey than Sutton, being away from the red brick suburbs we all know and love. A literal stone's throw from Barnt Green train station, it's then just a few minutes' walk through beautiful woodland to the park's visitors centre where you can get a nice cup of tea, with a kids playground and free table tennis just nearby. Much more of a walking than a running park due to – you guessed it – its hills, there are various different mapped walking routes of varying length and difficulty. One of the best of these is up Beacon Hill which rises 297m above sea level, atop which there is a small fort from which to view the surrounding countryside and distant city centre. If your timing's right, it's a beautiful place from which to watch the sunset, though be careful descending the hill in the dark! A classic dog walkers haunt, there's always a cute face to see at Lickey too, so if you're a dogless dog lover, a walk here is perfect. With free parking year-round and great public transport links, there's no excuse to miss out on Lickey Hills.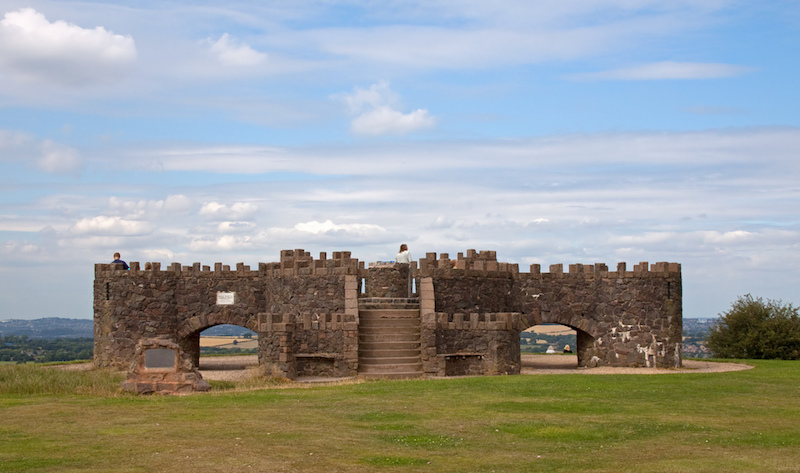 The Beacon Hill Fort
©Tony Hisgett on Flickr
Highbury Park
Originally grounds to the home of the famous Brummy Joseph Chamberlain, Highbury Park between Moseley and Kings Heath sits as an important part of Birmingham's history. After it was left to the city by Chamberlain in 1914, the house became a military hospital and, later, the grounds a public park in 1930. It is a wild, open space, protected by the Friends of Highbury Park association who not only keep the park at its best and keep track of its wildlife and plant species, but also run events within the park. These include meditation walks and tree trail walks, but Highbury is for the most part left free for brummies to enjoy in their own time and on their own terms, with less dedicated areas than Cannon Hill or Sutton. Although many of its historical, formal gardens are now natural parkland, Highbury Hall is still open for private events, and some of the original features of the gardens are sought to be re-established by the Friends. There are also allotments on Highbury land, and the whole park provides an incredible breath of fresh air to the built-up and bustling Kings Heath and Moseley areas. Free, of course, it's definitely worth a visit for a smaller, natural parkland.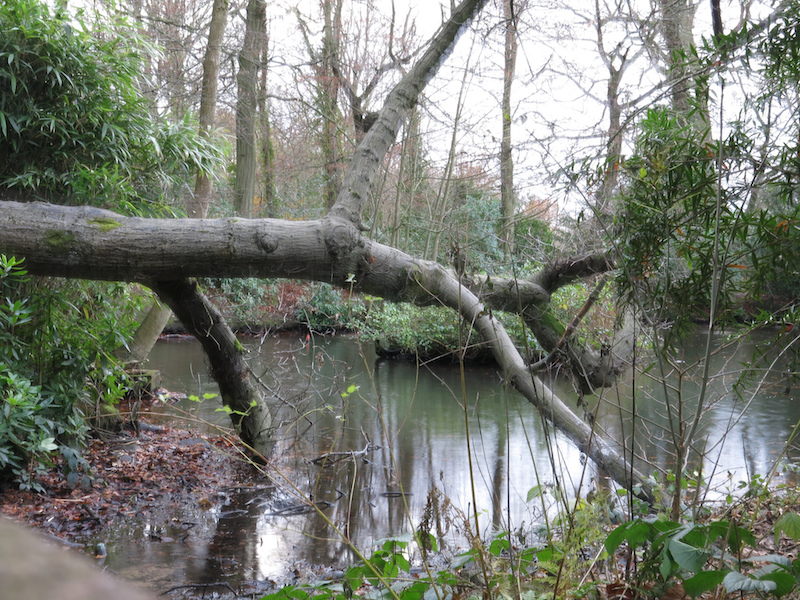 Hidden pool in Highbury Park
©Simon Felton on Flickr
Birmingham Botanical Gardens
If cultivated gardens are more your thing, Birmingham Botanical gardens, located in Edgbaston, are a stunning option. Since its opening in 1832, the gardens have been home to 18 acres of flowers and plants from all around the world, with four differently acclimatised glass houses – tropical, subtropical, mediteranian and arid, a bamboo maze, a Japanese bonsai garden and impressive bird collection. Its Pleasure Gardens include a beautiful terrace and tea room, and a bandstand which plays host to live music every Sunday from April – September, the price of watching included in the price of admission. Areas of woodland, perennials, the butterfly border and the whole of the garden's shrubbery area make for beautiful walks for both plant enthusiasts and those just looking to escape the chaos of the city for a while. The Botanical Gardens are also a proud educational charity, hosting school visits for all ages as well as adult courses and workshops year-round. Many and varied events take place within its beautiful grounds, including its yearly Halloween 'Garden of Ghouls', murder mystery evenings and fireworks nights. There is also the possibility to hire one of its beautiful indoor spaces for private events, including weddings, both inside and on its lawns. Birmingham Botanical Gardens is a truly beautiful and special place, and for an admission price of only £7.50, and cheaper for groups, you'd be a fool not to pay a visit to one of the most exotic parks in Birmingham.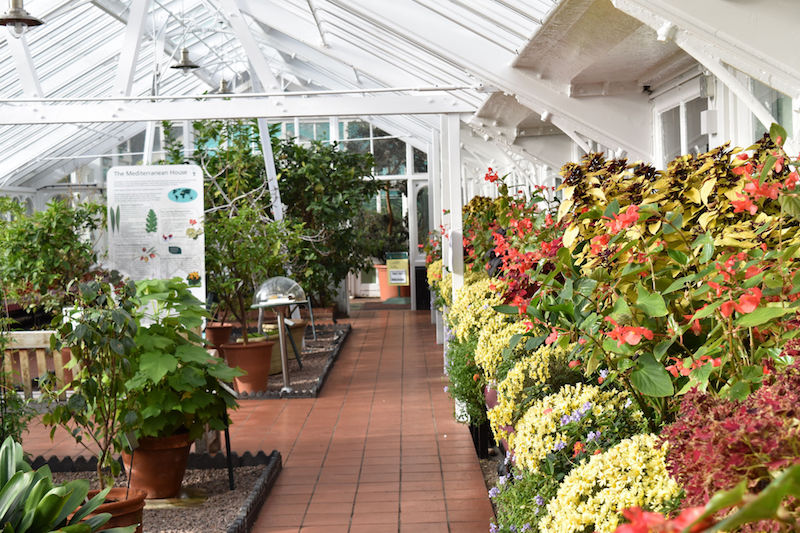 Glass house at Birmingham Botanical Garden
©Xiaoqian Su on Flickr
Winterbourne House and Garden
A much smaller but no less beautiful option for lovers of cultivated gardens is Winterbourne House and Garden. Nestled on the edge of University of Birmingham's campus within the leafy suburbs of Edgbaston Park Road, Winterbourne's 7 acre garden and beautiful Edwardian house are a stunning escape for university students and city-livers alike. Originally the family home of the rich and influential Nettlefold Family, it is a central site of the English Arts and Crafts movement of the late 19th Century, and was gifted to the University of Birmingham by its last resident, John Nicholson in 1944, with instructions to preserve the gardens. These instructions have certainly been heeded, and the garden remains a beautiful and varied botanic garden to this day. Not only is it home to a carnivorous glass house, stunning walled garden and colour-themed borders, but also boasts a wilder woodland stream-side walk. Plant and used book sales are also in operation here throughout the year, and the house, furnished in traditional Edwardian style, is always open to the public. Many courses, mainly arts and crafts based, take place within its house and grounds, including (but in no way limited to) sketching, stained glass, linoprinting and bee keeping courses, making it the one of the craftiest parks in Birmingham! It is perhaps a more manageable option than the botanical gardens if you are short on time, as most of what it has to offer can be seen in around an hour, and it is just a short walk from both University and Selly Oak stations.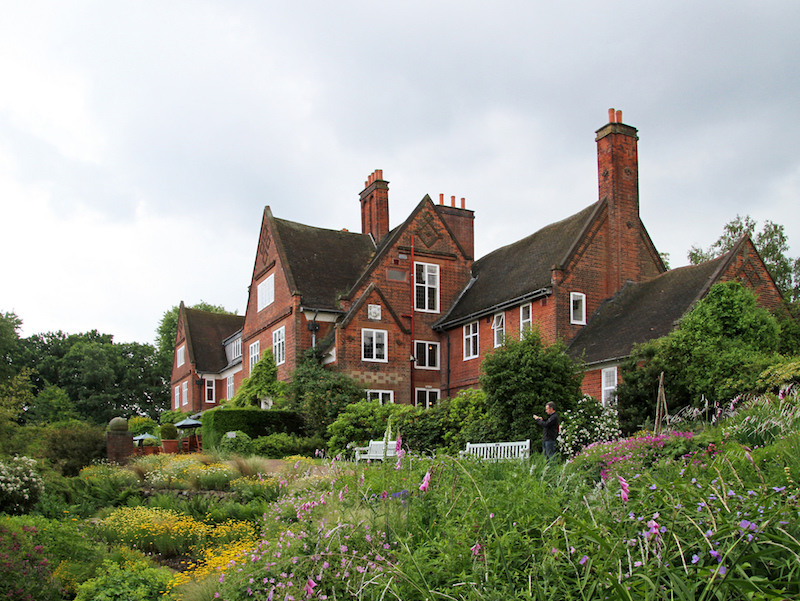 Winterbourne House and Garden
©Tony Hisgett on Flickr
Header image ©Andrew Callow on Flickr
Like this? Try these…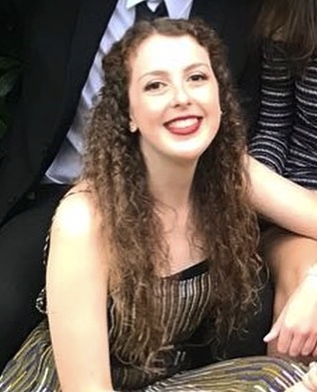 Music lover, beanie wearer and vegetable enthusiast.