The best independent coffee shops and cafes in Birmingham
Ready for your next caffeine fix? Stay away from the big chains and immerse yourself in Birmingham's thriving independent coffee shop scene, where you are guaranteed to sample the finest coffee and food in unique, idyllic settings.
Faculty Coffee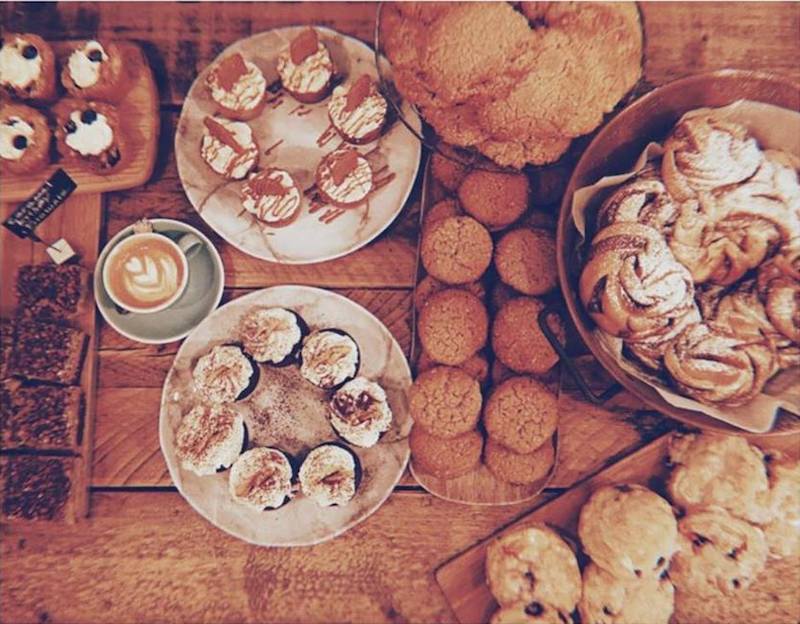 ©Faculty / Facebook
Tucked away in Piccadilly Arcade, Faculty Coffee is an oasis amongst a sea of coffee chains. Often over-looked by recent arrivals into Grand Central, whose eyes are instantly drawn to Costa Coffee or Caffé Nero, Faculty Coffee is in fact one of the best coffee shop joints in the city centre. Beware – their strong coffee is not for the faint hearted, but you can guarantee to be served by proper, highly trained baristas. It is also home to some of the best bakes in the city –  including vegan delights! What it lacks in space, it makes up for in quality and atmosphere.
📍14 Piccadilly Arcade, Birmingham B2 4HD
Quarter Horse Coffee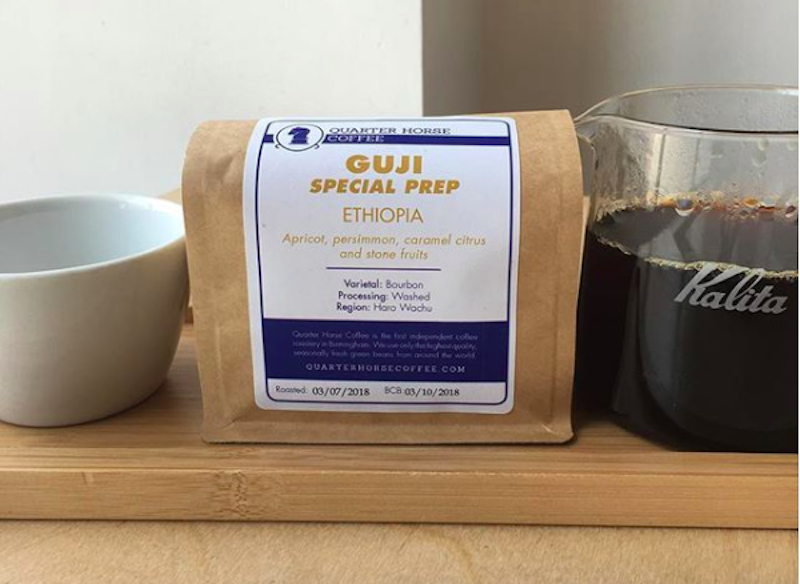 ©quarterhorsecoffee / Instagram
It would be a crime not to mention Quarter Horse Coffee in our top picks. Although a bit of a walk away from the city centre, it's not far enough to keep you away from this iconic, independent coffee roaster and café, situated on Bristol Street. Even if you haven't made the journey just yet, you've probably already sampled their high quality, seasonal beans as Quarter Horse Coffee supply cafés all over the country from this very roastery. Working with the best coffee equipment in the world, they are one of the only roasters in the country to roast in-house within full view of the customers – next time you're there, you might get to see the process! For die-hard coffee lovers, Quarter Horse Coffee is a must-visit.
📍88-90 Bristol Street, Birmingham B5 7AH
Medicine Bakery and Gallery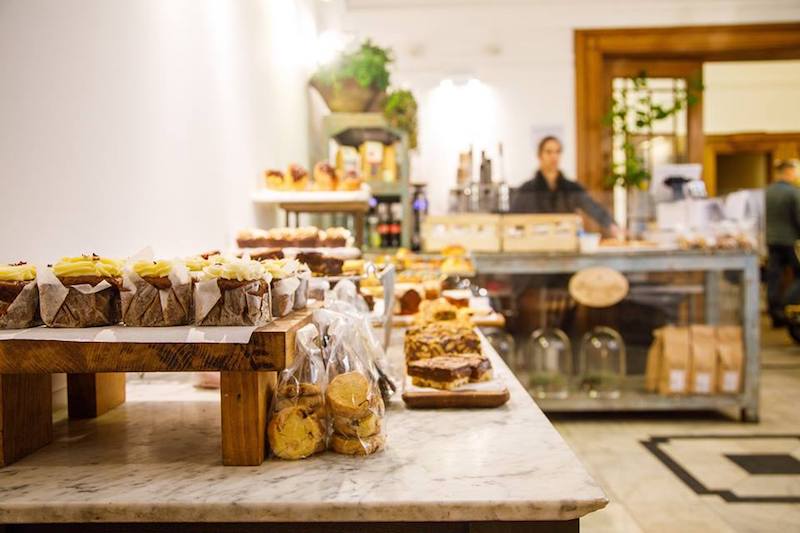 ©Medicine Bakery + Gallery / Facebook
This unique, artisan bakery-café-gallery is situated on New Street, right next to Victoria Square. Beginning as a swanky bar in Digbeth, curating a vibrant mix of musical genres, the Medicine brand have expanded their reach into the bakery scene to create authentic and unusual bread and cakes. But as well as boasting with their delightful menu (if you haven't tried a Kruffin or a Cronut yet, get there pronto!), the Medicine Bakery and Gallery also host a series of independent markets and exhibitions, representing a "new format of social space". What better way to spend an afternoon than admiring local, independent art whilst sipping on your local, ethically sourced coffee?
📍71 New St, Birmingham B2 4DU
Java Lounge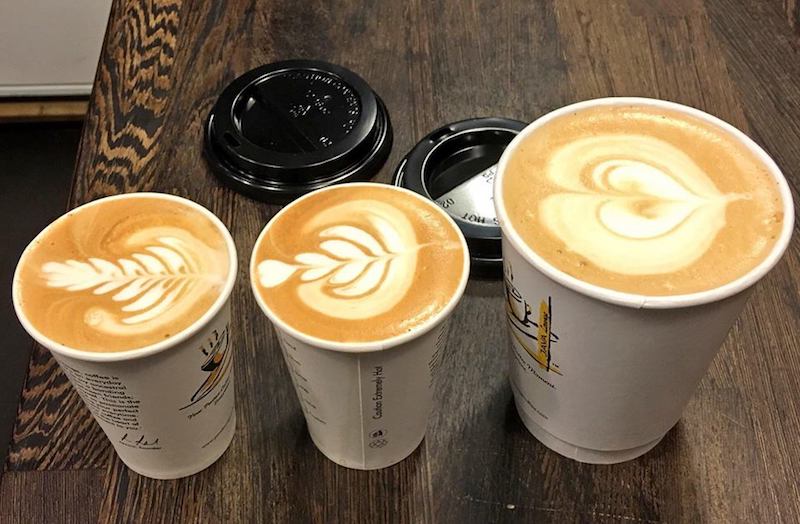 ©Java Lounge / Facebook
This independent joint of Yemeni origin has stores on Colmore Row, Coventry, Solihull, and its flagship store in Moseley. Widely accepted as the birthplace of the first coffee plant purposely grown for consumption, and one of the first hubs of 'coffee culture', this coffee shop is the perfect tribute to Yemen. Attracting people from all areas of expertise, Java Lounge is where you will catch busy, interesting people hunched behind their laptops sipping on their Ismaili coffee (highly recommended!) Some say Yemeni coffee is one of the finest and the world's most exotic coffee… and we are inclined to agree.
📍Moseley: 115 Alcester Rd, Birmingham B13 8DD
📍City Centre: 124 Colmore Row, Birmingham B3 3SD
Damascena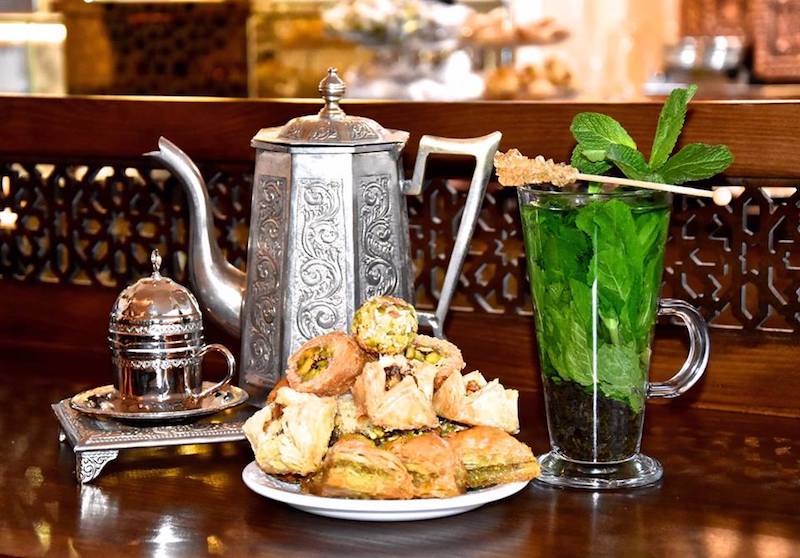 ©Damascena Coffee House Birmingham City / Facebook
Damascena, "your local, far-away coffee house" is truly one of Birmingham's finest. It is, in our eyes, an absolute gem, boasting as a coffee-house/delicatessen/bakery, serving the finest Middle Eastern coffee and grub. Beginning on Moseley high street, Damascena has reached into the city centre and even more recently into Harborne – now with three options, you really have no excuse but to visit.
📍Moseley: 133 Alcester Rd, Moseley, Birmingham B13 8JP
📍Harborne: 103 High St, Birmingham B17 9NR
📍City Centre: Portman House, 5-7 Temple Row W, Birmingham B2 5NY
Café Artum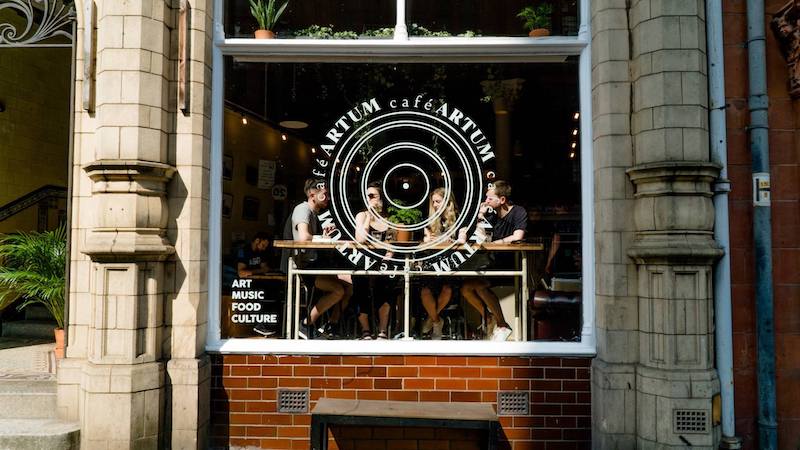 ©Café Artum / Facebook
We couldn't possibly miss out Café Artum, whose unique, fresh vibe combines a love of music and a love of food – a vibe that we definitely want to be part of. Café Artum is a newly established record store-come-café on Corporation Street, roughly a 10-minute walk from New Street Station. With one side of the shop lined with bins dedicated to an eclectic mix of musical genres – from electronic dance music to jazz and hip-hop, there are truly no better surroundings to enjoy your caffeine rush. And guess where the coffee is sourced from – you guessed it, Quarter Horse Coffee! So you can rely on a decent cup of coffee, too. And don't miss their live music from famous DJs and musicians.
📍177 Corporation St, Birmingham B4 6RG
Saint Kitchen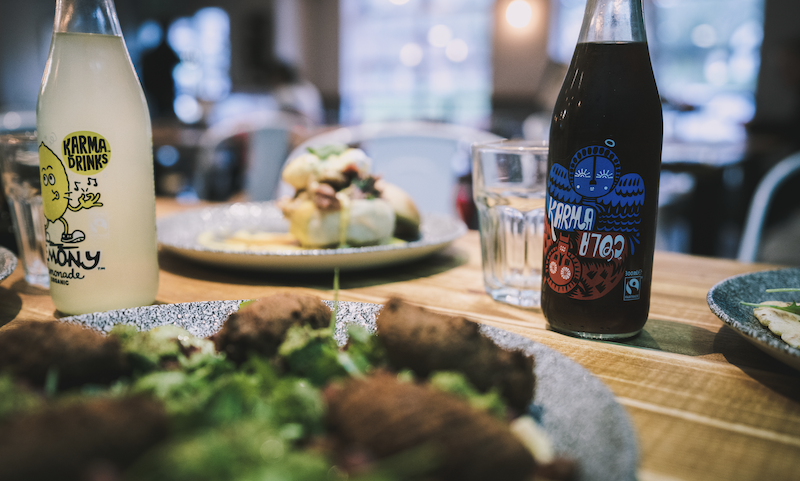 ©Saint Kitchen / Facebook
Saint Kitchen is a popular independent coffee shop situated on St Paul's Square in the Jewellery Quarter, home to the perfect coffee break for nearby businesses. Specialising in coffee, brunch, lunch, doughnuts and cake, this quaint cafe proudly serves up 100% homemade and locally sourced food from an ever-changing seasonal menu. Saint Kitchen is now under new management (since December 2019) and has been going from strength to strength ever since; perhaps it's time you paid them a visit?
📍Saint Kitchen: Unit 2, 61a St Paul's Square, Birmingham B3 1QS
Juju's Café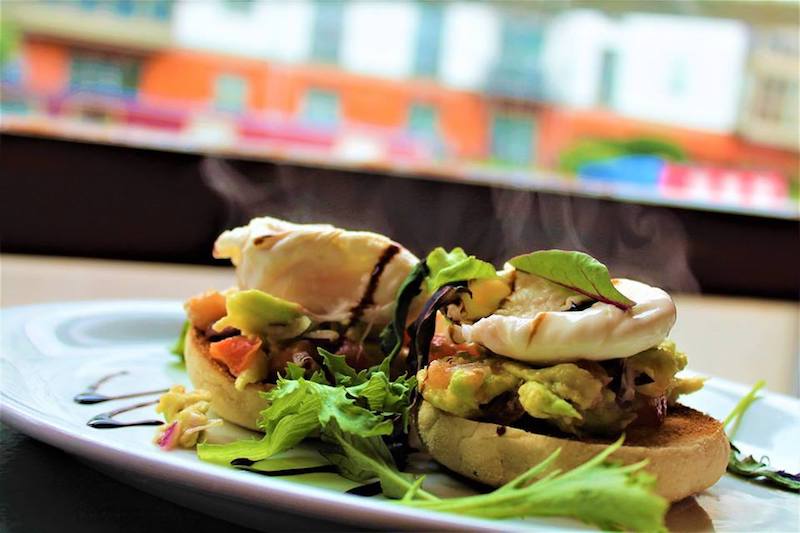 ©Ju Ju's Cafe Birmingham / Facebook
Location, location, location. This canal-side joint boasts as the perfect spot to enjoy your coffee and brunch, with luxurious views of the Birmingham canals. Juju's Cafe promises good old-fashioned, home-cooked food from fresh ingredients – plus plenty of 2for1 cocktails! If you're visiting for breakfast, try their Porky Hash, and make sure you catch one of the Murder Mystery Dinners happening throughout the year… It's in the perfect spot to enjoy your pre-show meal, wherever you might be off to.
📍Watermarque, Canal Square, 100 Browning St, Birmingham B16 8EH
Yorks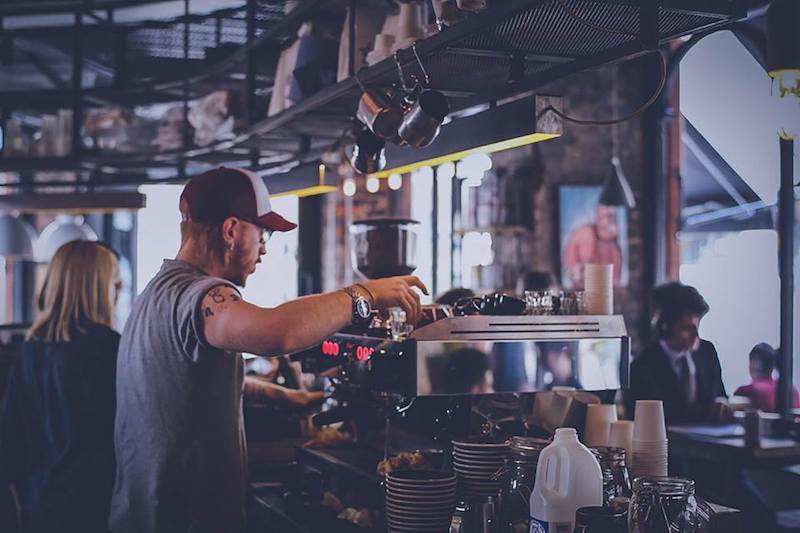 ©Yorks Cafe / Facebook
Perhaps leading the way for the combination of ambience, coffee, and quality food, Yorks has taken Birmingham by storm. With its iconic brunch menu, in-house-roasted coffee, and a unique selection of craft beer, Yorks pushes the boundaries of the coffee industry and delivers with its ambitious, re-definition of the coffee-shop "scene". Why not try their fried chicken and bacon waffles, or their Persian spiced burgers? But whatever you do, don't leave without sampling their delicious coffee, roasted from their Stephenson St. Cafe, where they consistently strive to deliver the best coffee around.
📍29 / 30 Stephenson St, Birmingham B2 4BH
📍Ikon Gallery, 1 Oozells St, Birmingham B1 2HS

Honourable mentions
Waylands Yard – A delightful independent in the city centre, you now have even more reason to visit Wayland's Yard with its new 'Pay It Forward' scheme.
📍42 Bull St, Birmingham B4 6AF 📍6 Foregate St, Worcester WR1 1DB
Gorilla Coffee – Want to combine your love of coffee and your love of cycling? Look no further than Birmingham's first premium Bicycle Cafe.
📍1a/1b Drayton Road, Kings Heath B14 7LP
Urban – Claiming to create the best coffee this side of the moon, each year Urban works with their roastery to find the best coffees around the world…
📍Colmore Business District, 30 Church St, Birmingham B3 2NP📍The Big Peg, Warstone Ln, Birmingham B18 6NF
Kafenion – Not a second too soon, Bournville finally has its own independent café! And it's just as cute as we hoped it would be.
Location: 35 Sycamore Rd, Birmingham B30 2AA
The Edwardian Tea Rooms – Did you know there was a coffee house inside the Birmingham Music and Art Gallery? If the promise of 40 different galleries showcasing a wide variety of art isn't enough to entice you, perhaps the promise of a delicious afternoon tea in an idyllic setting will.
📍Birmingham Museum and Art Gallery, B3 3AA

Caffiened – Another Harborne gem! Caffiened is a cosy, charismatic joint where you can sip on the finest coffee (sourced from Quarter Horse!) or even treat yourself to one of their delicious bacon butties.
📍4 Gordon Rd, Birmingham B17 9HB
Header image ©Yorks Cafe / Facebook
Passionate about TV, music and Birmingham.