17 of the best vintage and quirky bars in Birmingham
We all love a good bar but it can be a pain to decide where to go on a night out – and let's be honest, most of the time you'll probably end up in Wetherspoons.



Whether you're looking for somewhere to drink pre-gig or want to just wind down after a long week, any of these quirky Birmingham bars should tickle your fancy.
Tilt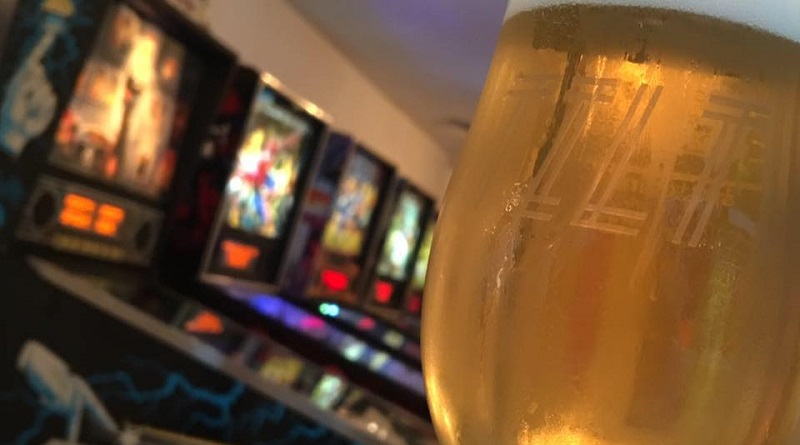 One of Birmingham's newest bars, Tilt is nestled just behind Corporation Street in the city centre and offers craft beer, coffee and… Pinball! Tilt is a café by day and a bar by night and is a perfect hangout if you want to play vintage arcade games before hitting the town.
2 City Arcade, Union Street, B2 4TX
The Bureau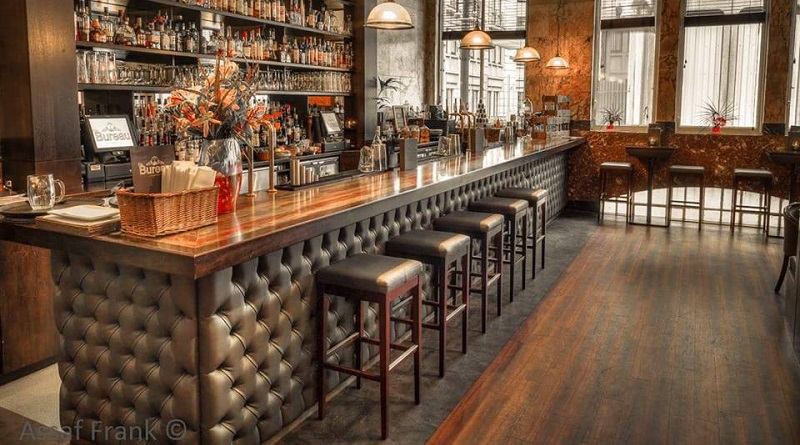 The Bureau on Colmore Row is a beautiful vintage city centre building, originally built in the early 1900s by William Henman and Thomas Cooper for the Scottish Union and National Insurance Company. Now a quaint and stylish cocktail bar, The Bureau offers an extensive range of drinks and locally sourced deli food at fairly reasonable prices – and for those warm summer evenings, there's even a rooftop terrace.
110 Colmore Row, B3 3AG
The Church Inn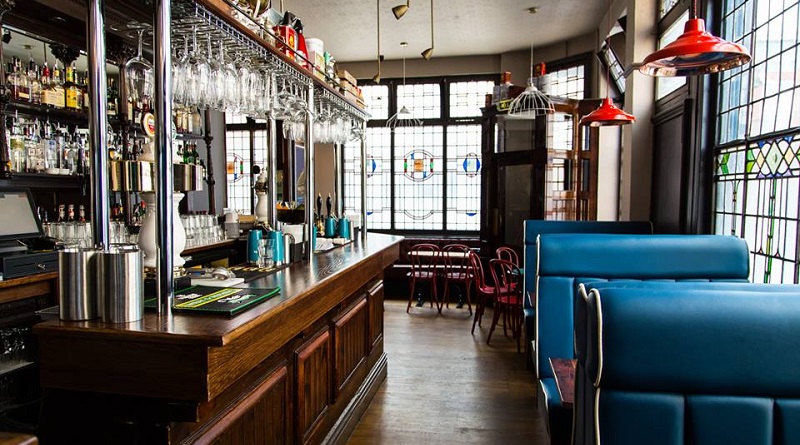 From rum masterclasses to Deep South dining, The Church is a real treasure on the outskirts of the city centre. Home to Carl Finn's legendary Soul Food Project, expect New Orleans style dining in the form of jambalaya and blackened hake alongside bespoke cocktails created by the bartenders themselves. The Church houses a Parisienne dining room, American style diner booths and a stunning roof terrace.
22 Great Hampton Street, Hockley, B18 6AQ
The Botanist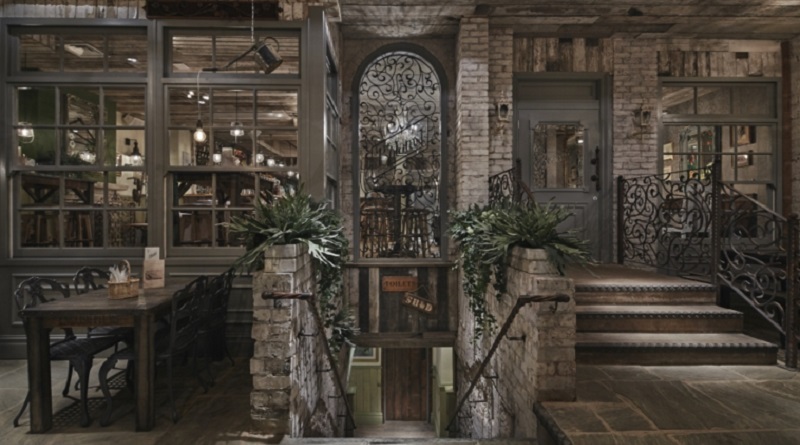 The Botanist is one of Birmingham's newest city hangouts and definitely one of the quirkiest. With a horticultural theme, sharer cocktails are served in watering cans and plant pots and food is brought out in wooden boxes. Even the staff are decked out in tradesman's aprons and braces! Despite being a chain, the Botanist's decor is incredible and reminiscent of ruin bars like Szimpla Kert in Budapest. Well worth a visit.
14-16 Temple Street, B2 5BG
The Jekyll & Hyde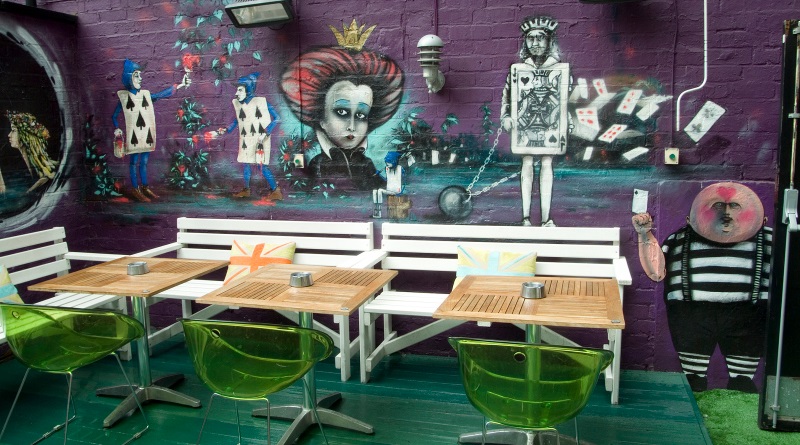 Step in to this Dickensian pub packed with character and more than 80 types of gin on offer! With a Victorian style gin parlour situated upstairs, Saturday afternoon tea parties and cocktail chemistry masterclasses, the Jekyll & Hyde has loads to offer. Separated in to Mr Hyde's main bar, Dr Jekyll's Gin Parlour and the Alice in Wonderland themed courtyard, each unique area has something different to offer and is one of the more extravagant pubs in Birmingham.
28 Steelhouse Lane, B4 6BJ
The Plough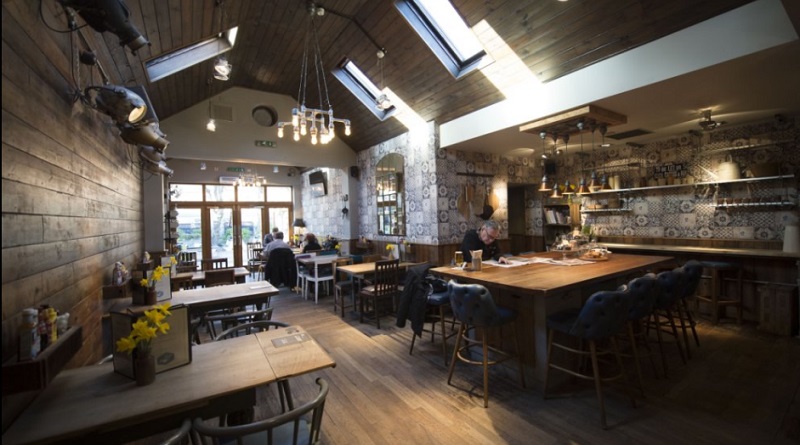 Conveniently placed at the tail end of Harborne High Street, The Plough is a rustic, village pub in the south of Birmingham. Recently undergoing an extension to introduce a dedicated pizza kitchen and coffee bar, The Plough is one of more homely pubs in the city. The Plough offer an extensive selection of beers, wines and local ales and its beautiful beer garden is perfect for socialising in the warmer months.
21 High Street, Harborne, B17 9NT
The Victoria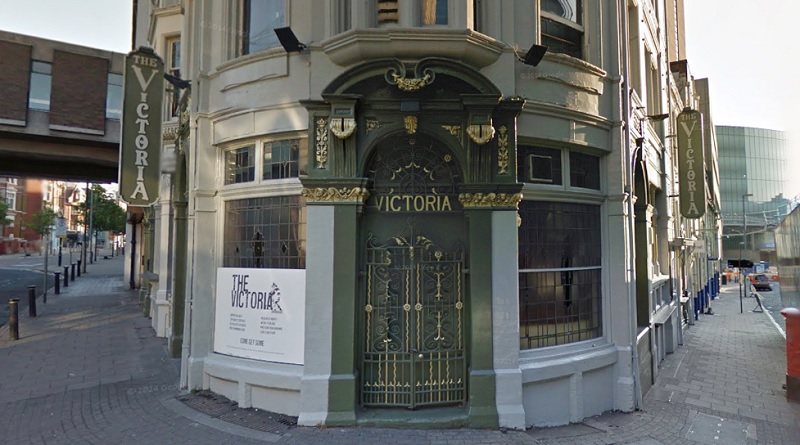 The Victoria is one of the most popular bars in the city centre – and with good reason too. Dated as far back as the 19th century and nestled just behind the Alexandra Theatre, the Vic is home to quality cocktails, deli food, handpicked wines and cask ales. With several rooms downstairs and a live music room upstairs, there's something for everyone happening most evenings, whether that's DJs on the weekend or a pub quiz in the week.
48 John Bright Street, B1 1BN
Bacchus Bar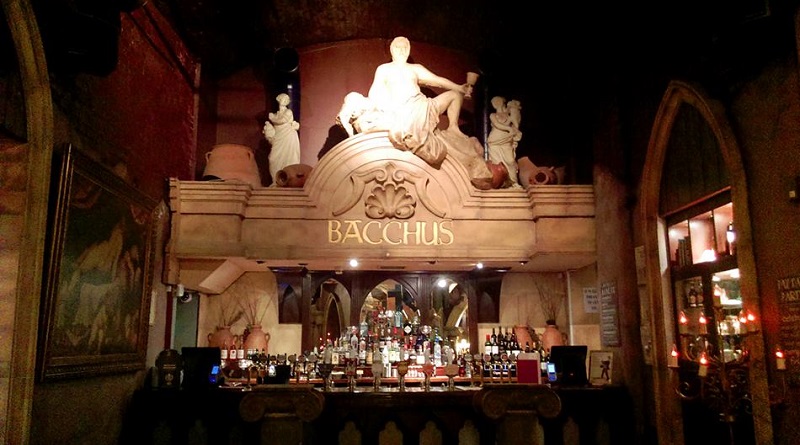 Escape the bustle of New Street and head underground for an experience through the ages at Bacchus Bar. With Victorian library style decor in one room, homage to the Egyptian pharaohs in another as well as a gothic-style, stone dungeon, Bacchus is like no other bar in the city. Step inside, you really will be surprised.
Burlington Arcade, B2 4JH
The Lost & Found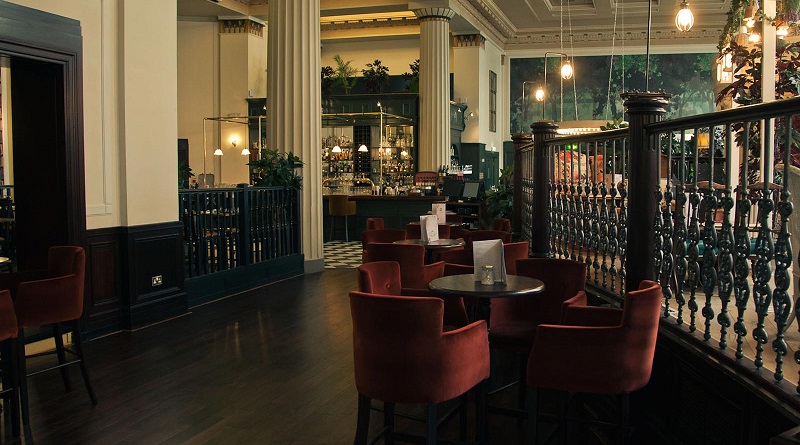 Finding their home inside a former bank, a prestigious, tall Victorian building, The Lost & Found is decorated with archetypal banisters and artwork making it a picturesque spot for lunch or evening drinks. They add a quirky twist to anything they can, even having Bar Coasters with their logo and name on them. Plenty of cocktails and ales are on offer here, the perfect accompaniment to a light snack or a sit-down meal. The location is also spot on – a stone's throw away from the city's nightlife district.
8 Bennett's Hill, B2 5RS
Prince of Wales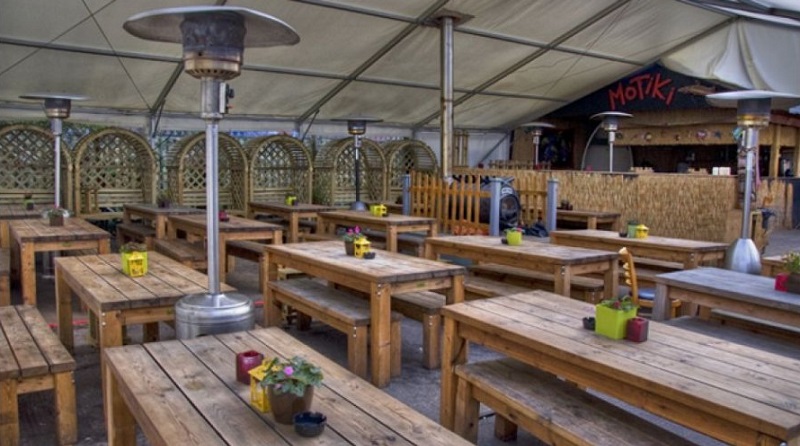 Open since 1891, the Prince of Wales is a real gem in the heart of Moseley Village – and is deceivingly big. The pub's front room is renowned for its selection of cask ales and single malts, not to mention its charming character! Head out of the front room and you'll find yourself in the cocktail lounge, serving the best cocktails from experience of travelling all around the world. But the real gem of the pub is the garden – often packed and kept warm by heaters – you'll also find the MoTiki bar, dedicated wine and cigar sheds, table service on the weekend and food from local company Chillidogdogs. We've not been to many pubs as good as the Prince.
118 Alcester Road, Moseley, B13 8EE
The Launderette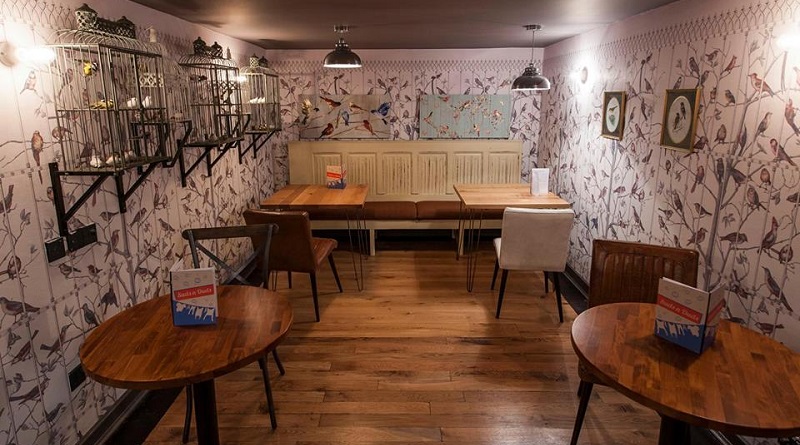 Those who know… know. What might look like a normal launderette from the outside turns in to a speakeasy cocktail bar by night. Serving a range of cocktails and mixed teas in fine China teacups, this is a hidden gem off the bustling nightlife-metropolis that is Broad Street.
14 Gas Street, B1 2JT
Island Bar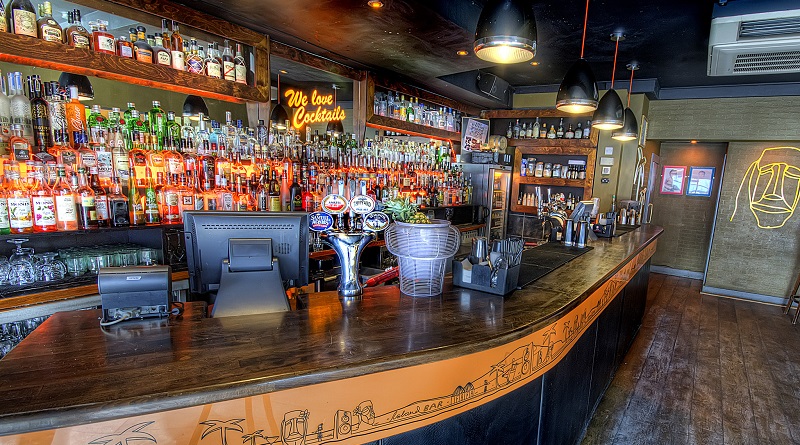 Rum lovers behold! Well renowned within the community for its exotic range of cocktails, South Pacific theme and rum collection (over 70 bottles!), Island Bar is a city centre tiki bar set over two floors and is a fully-fledged cocktail utopia. Step out of the concrete jungle and to the Caribbean.
14-16 Suffolk Street Queensway, B1 1LT
Cherry Reds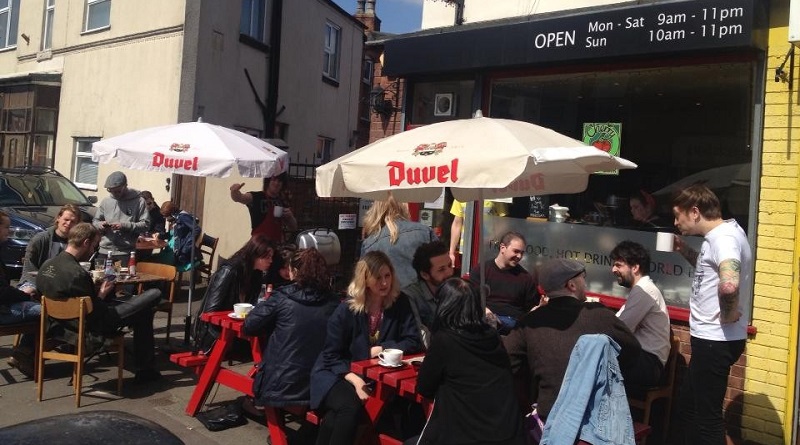 Boasting two charming independent cafés on York Road in Kings Heath [pictured] and John Bright Street in the city centre, Cherry Reds offer character in abundance. Both locations serve a number of alcoholic and non alcoholic drinks, plus a range of freshly sourced food suitable for everyone. Cherry Reds is the perfect pre-event stop-off; York Road's café is a stone's throw from the Hare & Hounds and John Bright Street's café is in close proximity to The Victoria, Island Bar and several theatres and larger music venues too!
16 York Road, Kings Heath, B14 7RZ & 92 John Bright Street, B1 1BN
Post Office Vaults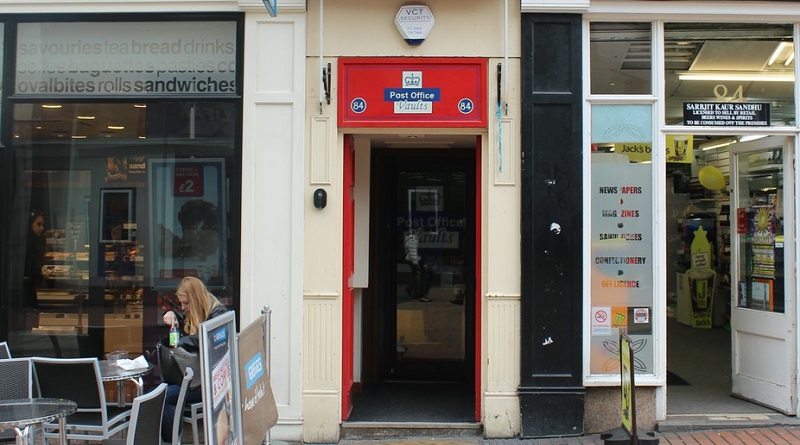 Proudly home to the largest collection of bottled beer in Birmingham (and one of the largest in the country,) the small, underground Post Office Vaults offers a peaceful retreat to the busy New Street outside with a stellar international collection of drinks. Once inside, flick through their expansive catalogue of what's on offer – including ales and ciders plus wheat and fruit beers. You can also bring your own food and they'll even provide the cutlery.
84 New Street, B2 4BA
40 St Pauls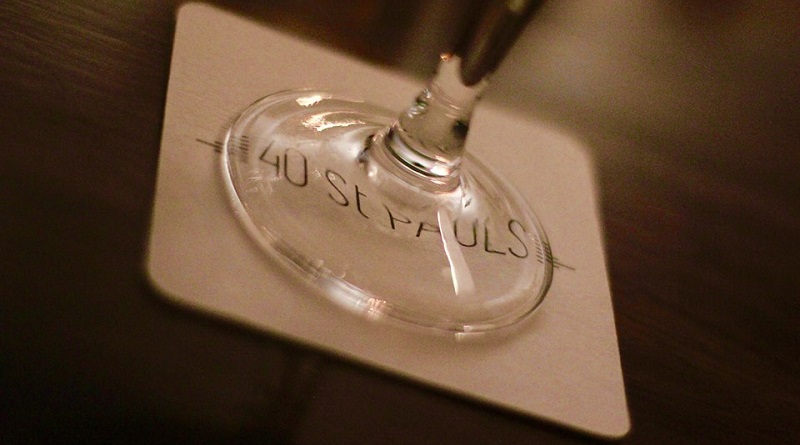 40 St Pauls may be hard to find – but once you do you're in for a treat. Stocked up with over 140 different types of gin, this former corner shop doesn't look like a bar at all, in fact it looks more like a house. Priding themselves on home-made ingredients and aesthetically charming cocktails, 40 St Pauls is well worth a visit if you're in the Jewellery Quarter.
40 Cox Street, Jewellery Quarter, B3 1RD
Gas Street Social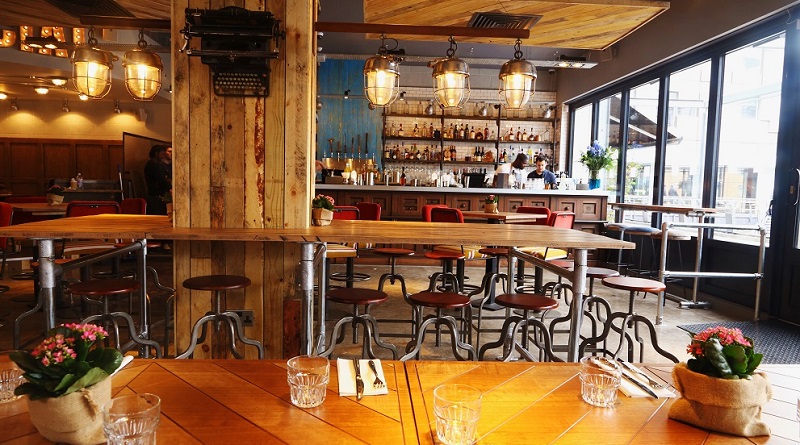 Perfect for laid-back lunches, this social hub on the Mailbox canal banks is a great spot for relaxing. With sharing platters a-plenty, a snug area and intimate booths, there's something for everyone at Gas Street Social. Here you can get together and enjoy a range of locally sourced meats and seafood, regional and international craft beers and an extensive range of wines and cocktails. Also open late on weekends, you'll really feel at home here.
166-168 Wharfside Street, The Mailbox, B1 1RL
The Cosy Club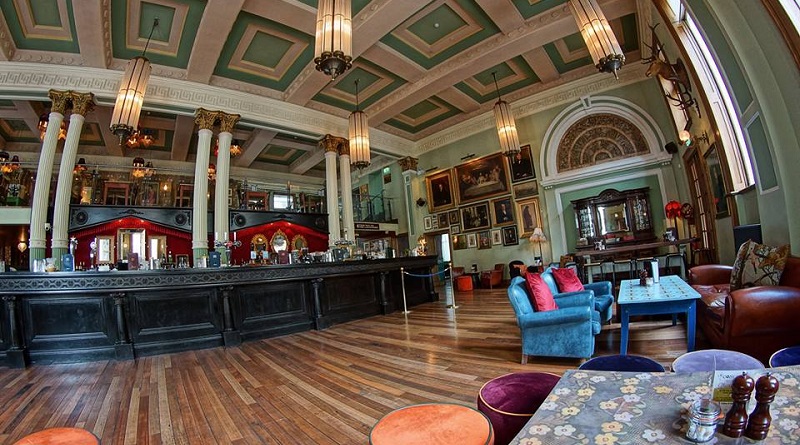 Birmingham's branch of Cosy Club bars is set in a stunning venue which sits proudly at the top of Bennett's Hill in the city centre. Another former bank, the building has been standing strong since 1830 and is now home to a neo-classical themed quirky bar and eatery. Stacked in history, original features of this bar have been kept such as the tall columns, large windows and ceiling details. Armed with a long bar serving a range of cocktails, beers and wines, a mezzanine to unfold on and the original boardroom for private functions, The Cosy Club makes perfect sense.
33 Bennett's Hill, B2 5SN
Founding editor of Counteract. Freelance travel and music journalist.