What is the Birmingham music scene doing during the lockdown?
How has the Birmingham music scene coped with the coronavirus outbreak? Performers and promoters from the second city discuss charity singles, podcasts and staying creative.
On Friday, April 17th, The Novus were preparing for one of their biggest shows to date.
This time, however, the pre-gig rituals of lowering the stage lights were replaced by checking the wi-fi connection and logging into Facebook.
Due to the coronavirus pandemic, the Birmingham band had to swap what would have been the biggest gig of their career for a live stream, followed by an interactive quiz on video platform Zoom.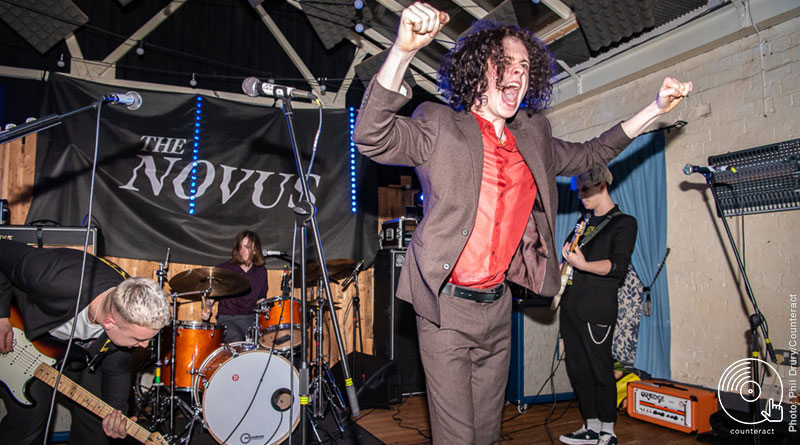 The Novus
"We had some big surprises planned for the gig, so of course it was super gutting when we had to cancel," the band said.
"But one gig's just a granule of sand in the grand scheme of things and we never grumble. We got on to the idea of a live stream pretty quickly and were really happy with how it went."
It's not just bands that have had to think outside of the box, however.
Promoters across the region have been forced to cancel gigs, leaving the Birmingham music scene bereft of its normally plentiful supply of shows.
The Future Sound Project, led by brothers Tom and James Amphlett, had been toying with the idea of doing a podcast before the lockdown became enforced.
"When the shows got shut down, we thought the podcast would be a great opportunity to discuss the many aspects of being a musician," Tom explains.
Three episodes of the podcast are now online – the opening episode sees the Amphletts discuss songwriting with established local talents Alex Ohm, The Clause's Liam Deakin and producer Ryan Pinson.
The second, meanwhile, talks to artist manager Teeks and promoter Tommy Greaves about running a live show, and the third is all about how to promote the gig itself.
---
Tom feels the podcast is an opportunity to go "behind the curtain" of the music industry.
"There are so many parts of being a musician to reflect on, from building a brand to playing a show out of your hometown," Tom says.
"There are hundreds of funny stories that we have from our time in a band and as promoters. We want to share them, as well as the stories that our guests bring to the podcast, too."
In terms of producing output, no one's more prolific than radio presenter and vlogger Tim Senna. However, he's also had to install contingency plans after the temporary cancellation of gigs and BBC Introducing.
"I recently came up with a new video idea called Lockdown Listening Party," Tim explains. "It's simply me reacting on camera to new tracks people submit. It went down really well."
In terms of the Birmingham music scene pulling together, Tim feels there are a plethora of examples.
---
"Aside from The Novus' live stream, The Sunflower Lounge have been putting on some amazing virtual gigs and The Assist are showing some incredible support for the NHS on their latest single."
Regarding the latter, the Walsall four-piece have raised nearly £1,000 on JustGiving off the back of their charity single, 'Life'.
"Nurses continue to risk their lives for the sake of others. We felt we could encourage unity and influence people to try and make a difference," The Assist said. "We'd like for this song to resemble a period in history that will be remembered for the contributions of everyone when it mattered most."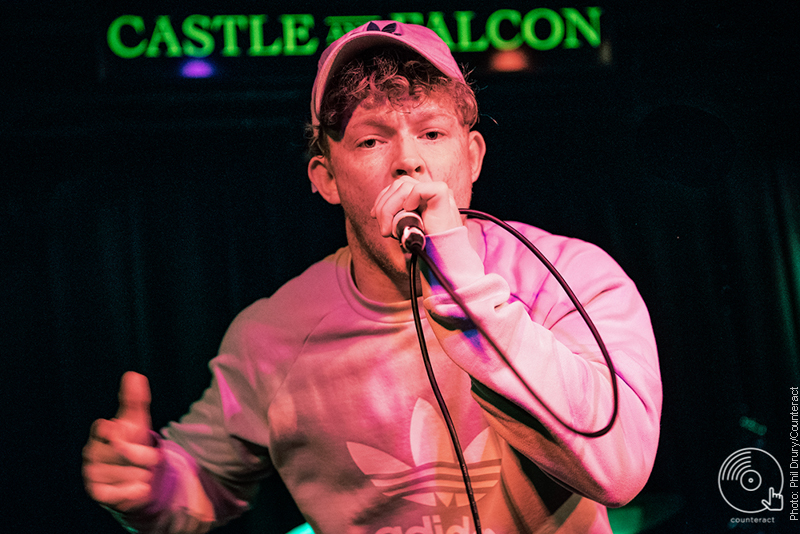 The Assist
Birmingham Promoters are also in on the act. Over the last few weeks they've been sourcing local musicians for their "Gig In Ur Lounge" series, keeping the spirit of live music alive and raising money for The Sunflower Lounge and NHS charities at the same time.
Speaking about the initiative, BP's Samantha Daly said: "We're really pleased with how well the livestreams we've been organising for The Sunflower Lounge have been received.
"We're really happy that even in these unprecedented times we are still able to provide a platform for emerging artists to showcase their talents.
"It's also really heartwarming to see how well the music community has come together to support the venue through the difficult COVID-19 period. We've raised just over £1400 so far, and will be donating 10% of this and all further donations on to the NHS. Now in our fourth week of livestreams, we have no plans of stopping and have some really exciting lineups in store."
They've already had loads of local acts including Alex Ohm, T8PES, Lucy May Walker, Lycio, Lady Sanity, Kioko, The Clause and Ed Geater play live, with more in store over the coming days and weeks over on the venue's Facebook page.
You can donate to the cause here, and if you're a musician wanting to play a live stream, check out this link.
They're not the only ones raising money for a good cause. The Novus have been included in Independent Music News' NHS support compilation album, Feed the NHS, alongside a raft of grassroots talent.
Meanwhile, Josh Rochelle-Bates, of The Taboo Club, has made a contribution via a slightly different mode.
"I work for the NHS and yesterday woke up to an email from Estée Lauder," Josh says. "I sent them an email and they're now sending 850 bottles of hand sanitiser for our frontline staff to use."
With the lockdown affecting mental health, Josh feels fellow creatives need to remember the current situation is out of peoples' hands.
"A tough thing for creatives is the whole 'I have so much free time yet I'm not producing or doing anything' mentality, and I guess you just have to accept the fact that you are only human," he explains.
"If you come out of this not having done anything, so what? Beating yourself to death with a big stick of your unrealistic expectations isn't going to help you and it certainly isn't going to make your ideas manifest any easier."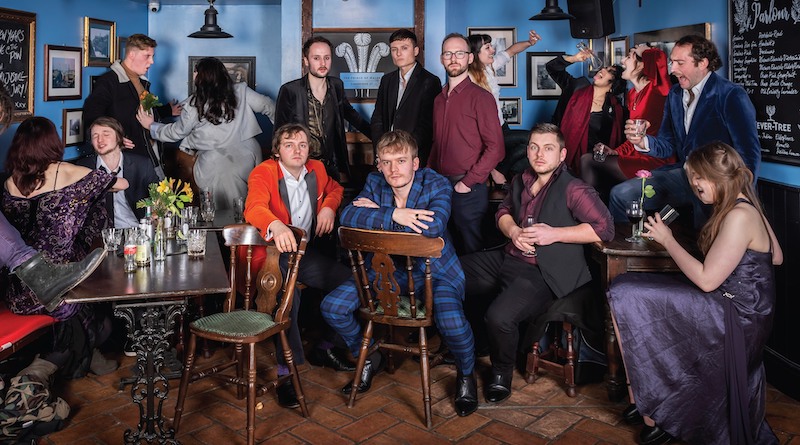 The Taboo Club
Another exciting compilation that has come to the fore is the compilation from Mass House. The duo have put together a mixtape of Birmingham electronic artists, entitled Quarantine Machine, with all proceeds going to local food banks.
Bald lynchpin Richard Morgan's Indie Midlands also put on a series of gigs over two days, with proceeds going to the NHS. You can still donate at the link.
The Novus feel these challenging times have really shown just how strong a community Birmingham is.
"The more that we travel around the country, the more we learn how close this scene is. We are all friends, and we all stay in touch, promote each other and generally stay close when we're all so far away.
"It's an amazing thing, really."
Like this? Try these…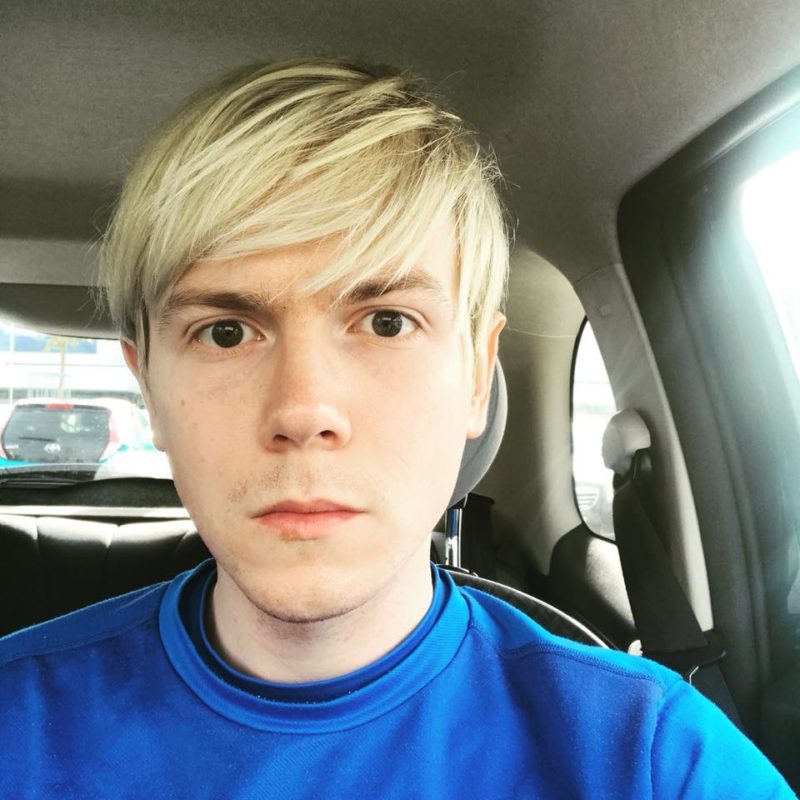 Tied to the '90s. I love anything with a good melody. Favourite acts include DIIV, Best Coast, Wavves, MBV, The Lemonheads, Bully, Pavement, Weezer, Wolf Alice, Mac DeMarco and Dinosaur Jr.