We need to support independent businesses more than ever before
COVID-19 has already seen many independent businesses report a loss of income, primarily down to the cancellation of bookings and people staying away from public gatherings in a bid to self-isolate
We've all seen the news. Coronavirus, or COVID-19 as it's scientifically known, is spreading across the world like wildfire, with many cities like Birmingham beginning to feel the economic impact of cancellations across its many industries.
Over the last week or so, a growing number of independent businesses in Birmingham are beginning to report of table cancellations, quieter bars than normal, less sales and the postponement of events due to growing fears that the virus will only spread further within communities.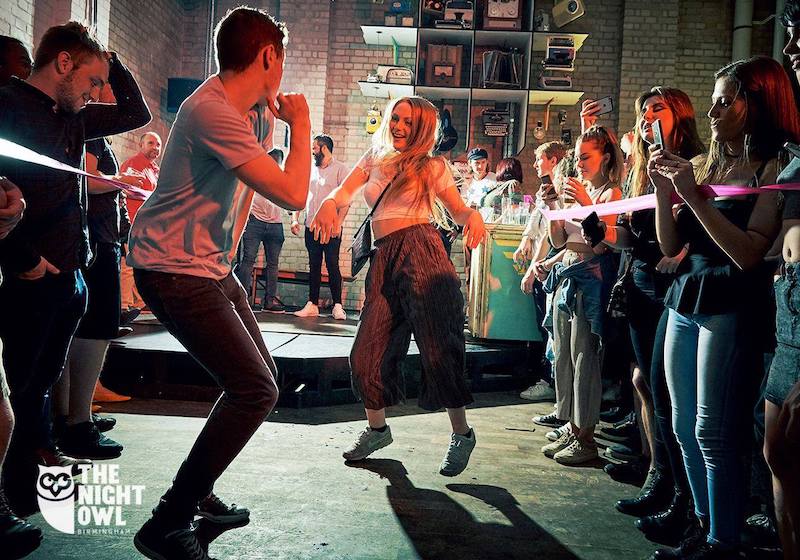 The Night Owl – Digbeth
Despite a reactive announcement during the Budget 2020 that the government has abolished business rates for many small shops, restaurants and music venues across the country, the loss of income could still prove to be catastrophic for many well-loved indie retailers that we all know and love.
This is why we're calling upon the noble residents of Birmingham to help support our local independent businesses more than ever before.
We completely agree that those showing COVID-19 symptoms should follow government advice and self-isolate for 7 days, or longer, to ensure that they are well and preventing the spread of the virus.
We also agree with the reasoning and understand why people are staying away from events, shops and busy public spaces to combat the risk of contracting coronavirus and passing it on to those that are more vulnerable.
However, if you were planning on visiting an independent business in Birmingham for a table booking, to buy a gift, to sink a few beers, to watch a new film or catch a new band passing through the city, it doesn't have to be as simple as cancelling.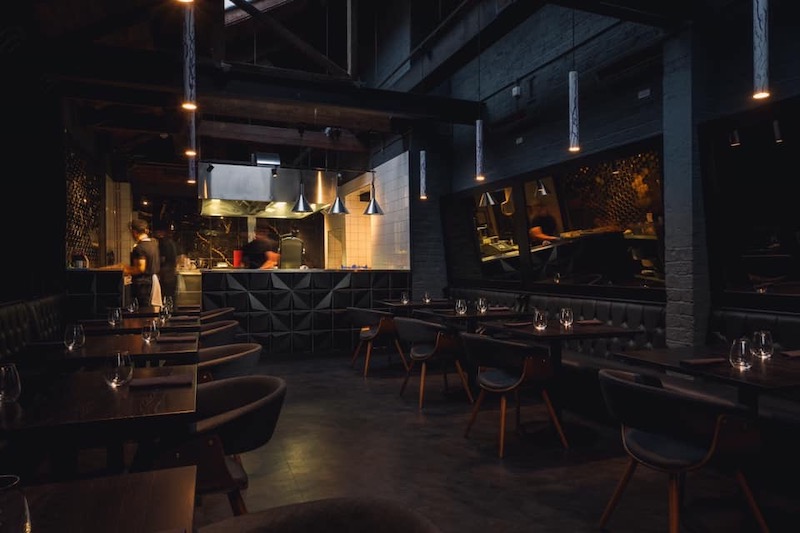 The Wilderness, Jewellery Quarter
Instead of cancelling that table reservation, ditching plans for a beer or not buying that gig ticket, consider other ways of supporting your local communities.
Because when you cancel that table reservation, don't go to your local pub or opt against buying that last-minute gig ticket, it's not just the business itself that suffers.
It's the small business owners that pour their heart and soul into bringing something innovative to Birmingham that may have to choose between feeding their family or keeping their business lights on.
It's the waiters and waitresses that have their hours cut, it's the bar staff that are at risk of losing their jobs and it's the freelance door staff, tour managers and sound engineers that won't earn their wage for the evening.
Again, we understand why people will stay away during such a serious pandemic. It's a critical time for us all.
There are others ways to support independent businesses in Birmingham when you have to cancel, or when the government closes down venues.
When cancelling, why not consider using the money you'd have spent on a gift voucher instead? Many of our favourite indies offer ways of supporting them financially without having to physically be there.
Many other indie retailers also have online stores to buy products from or memberships you can purchase.
Doing anything like this will ensure that there is still some kind of incoming cash flow at the business in what is evidently a crucial time for many businesses across the country.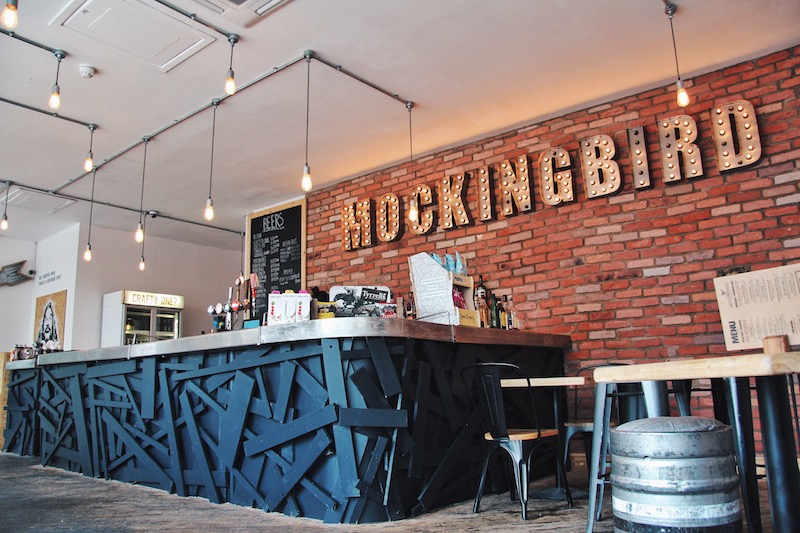 The Mockingbird Cinema & Kitchen, Digbeth
Below is a selection of ways that you can support local businesses in Birmingham when it's not possible to do so in person. Please consider supporting them if you can afford to do so. And if you can't afford to do so, please share this link among your online communities so that others can see ways to support our amazing independent businesses.
Because if we don't all help each other out, they won't be there for us anymore.
Thank you from all at Counteract.
We'll be regularly updating this list over the coming days and weeks, so check back for more inspiration. There are so many independent businesses in Birmingham that we have probably unintentionally missed some out. Spot one missing with an alternative offering or want yours included? Email richard@counteract.co to be added.
---
16 March update: Local food app Wriggle have just launched a fantastic initiative to help support independent business during the COVID-19 outbreak. Indie Kitty allows you to purchase a gift voucher for participating restaurants on the Wriggle app that you can use at any point in the future. Crucially, this gives indies the cash flow they may just need to survive. All money goes directly to the independent business – Wriggle take no commission at all, and neither do we for that matter! Check out Indie Kitty and sign up here.
---
Restaurants
For Birmingham restaurants that don't offer gift vouchers, consider using delivery services like Deliveroo or Uber Eats to place orders directly to your home or place of work.
We'd also like to give a specific mention to Birmingham's Chinese community as their restaurants are taking a particularly strong hit at the moment. Please support them if possible!
Adam's – City centre
Treat a loved one to Michelin starred dining at Adam's, with gift vouchers and experiences bookable online
Alicia's Micro Bakehouse – Stirchley
Alicia's artisan pizzas can be delivered to your door directly from them for free within a 3 mile radius. There's also a loyalty card available. Order info is here
Anderson's Bar & Grill – Jewellery Quarter
Award-winning, independent steakhouse Anderson's Bar & Grill sells gift vouchers for use at a later date; get in touch via 0121 200 2515 or mail@andersonsbarandgrill.co.uk
Andy's Low 'N' Slow – Digbeth Dining Club
Andy's incredible cooked meats will soon be available for you to order online and be delivered to your home. Keep up to date on his Facebook post about it here
Carters of Moseley – Moseley
As well as gift vouchers for the Michelin starred restaurant, chef Brad Carter's book is also available to buy online, along with merchandise in conjunction with Provide
Chakana – Moseley
Birmingham's only Peruvian restaurant offers dining experiences and gift cards
Gaijin Sushi – City centre
You'll want to buy a gift card and experience one of the most impressive sushi bars in the country, trust us
Harborne Kitchen – Harborne (header image)
Informal fine dining by Jamie Desogus shouldn't be missed out on – buy a gift voucher for later use here
Indian Brewery – Jewellery Quarter
Craft beer and Indian street food hangout Indian Brewery are raising funds to help support their staff. Head here and donate if you can afford to
Laghi's Deli – Five Ways
Keep an eye on this page for further updates on a new delivery service from Laghi's Deli, in light of recent events
Lasan – Jewellery Quarter
Authentic Indian dining? Yes please. Lasan offer gift cards delivered to you in the post
Opheem – City centre
Aktar Islam's stunning restaurant Opheem is the latest in Brum to earn a Michelin star – pick up a gift voucher here
The Oyster Club – City centre
You no longer have to travel to the coast for fresh oysters. Pick up your gift card here
Peacer – Moseley
Moseley's very own NYC-inspired pizza slice bar Peacer has gift vouchers to buy via hello@peacer.co.uk with payment made through PayPal. Vouchers will be emailed directly to you
Purnell's – City centre
Gift vouchers can be bought over the phone on 0121 212 9799. Glynn's books are also purchasable online here
San Carlo Group: San Carlo, Fumo (Waterloo St.), Fumo (Selfridges), Gran Cafe
This family owned, award winning Italian restaurant group have four branches in Brum (one of which was its very first restaurant, back in 1992) with gift cards available to buy online here
Simpsons – Edgbaston
Innovative British fine dining at a restaurant which has held a Michelin star since 2000. Gift vouchers are available from their website
Sushido – Sutton Coldfield
Independent Japanese restaurant Sushido have their own app for delivery, along with a nifty loyalty programme. Find out more here
The Wilderness – Jewellery Quarter
Purchase a gift voucher for yourself or a loved one to enjoy some fine dining here
Zindiya – Moseley
Enjoy Indian street food with a gift voucher, or spruce up your home with a painted teapot and merch from their online store
Bars
40 St. Paul's – Jewellery Quarter
Gift vouchers for the bar voted 'best gin bar in the world' are available by emailing info@40stpauls.co.uk
Arch 13 – Jewellery Quarter 
Birmingham's best wine bar offers gift vouchers purchasable over the phone – call them on 0121 794 6636 to purchase
The Birmingham Whisky Club – Jewellery Quarter
Love whisky a bit too much? Purchase memberships or gift vouchers online
Bitters N' Twisted Venues: Buffalo & Rye, Jekyll & Hyde, Island Bar, Rose Villa Tavern, The Victoria, Bodega Cantina
These Birmingham staples offer gift vouchers and cocktail masterclasses, all available to buy online
The Paper Duck – Harborne
One of south Birmingham's hidden gems, The Paper Duck is a craft beer haven. Buy a gift voucher online here
The Plough – Harborne
Don't want to miss out on your pizza and beer fix? Hit up The Plough's website and get your gift voucher
Purecraft Bar & Kitchen – City centre
Beer tasting sessions are available to book for later in the year – head here for more info
Cafes
Caneat – Stirchley
Caneat will be changing the way they operate soon, with safe delivery set to be introduced this week. Head to their Instagram post for more information and to keep up with developments
Cafe Artum – City centre
Independent cafe, record store and community hub Cafe Artum is offering gift vouchers for future use by emailing christy@cafeartum.co.uk. You can also support them by purchasing a couple of records from their Discogs store
Cherry Reds – City centre
Birmingham's neighbourhood-feel cafe-bar Cherry Reds offers gift vouchers to purchase via email on people@cherryreds.com or over the phone on 0121 643 5716
Damascena – City centre, Jewellery Quarter, Harborne, Moseley
Middle Eastern cafe Damascena really needs our help to support their 90 employees across four cafes – if you can afford to, you can help them here
Quarter Horse Coffee – City centre
Missing your coffee fix? Coffee, accessories and subscriptions can be purchased here
Wayland's Yard – City centre
Gift vouchers, branded cups and coffee are available to purchase online
Yorks Cafe – City centre
Trusty coffee pit-stop Yorks has set up a Go Fund Me page to support its staff during the uncertainty of COVID-19. You can donate here
Retailers
Birmingham Museums Shop – City centre
A solid range of museum memorabilia and locally made products is available from BMAG's online store
The Clean Kilo – Bournville, Digbeth
Shop waste free with a gift voucher for The Clean Kilo, available to buy here
Connolly's Wine Merchants – Jewellery Quarter
If we're all going to have to self isolate, then we might as well stock up on wine. Head to connollyswine.co.uk and support a firm favourite in the local indie retailer scene
Fix My Broken Mac – Digbeth
Got a broken Apple machine? Fix My Broken Mac offer a repair service via secure delivery, eliminating the need to go into store. They also sell Apple appliances online here
Honest Skincare – Kings Heath
Peruse Honest's range of ethical skincare products online and have them delivered to your door
Ikon Bookshop – City centre
Browse a renowned indie bookshop from the comfort of your home. Shop at Ikon here
Isherwood & Co – Stirchley
Gift vouchers and delivered bouquets from the indie florist can be purchased from their online store
KIN Home – Moseley
KIN's Scandinavian homewares are available to buy online, with 10% off to mailing list sign ups here
Liquor Store Clothing – City centre
Browse their range of clothing and purchase online here
Loaf – Stirchley
Gift vouchers are purchasable online to put towards Loaf's cookery school courses
Loki Wine – City centre, Edgbaston
Purchase wine by the bottle or grab a gift voucher online
Pip's Hot Sauce
You're probably enjoyed Pip's Hot Sauce on some of the city's best independent restaurants, or at least spotted it on their tables. Now's your chance to enjoy it at home. Pick some up for home delivery here
Provide – City centre
Provide's Brum Boxes prove very popular, keep an eye on their online store here
Purple Gallery – Bournville
A Bournville institution since 2005, Purple Gallery supports the work of local artists in the form of paintings, prints, gift cards and so much more. Their online shop is here
Smithsonia – City centre
A Brummie staple since 1982, this quirky gift shop has an online store with delivery available
The Workshop Below – City centre
Brighten up your home with some unique, handmade lighting from The Workshop Below's online store
You Got This Club – Stirchley
Stirchley based online gift shop, selling gifts to lift spirits and remind us all that in these testing time, we have still got this. Hit up the online store here
Music venues/promoters
It's certainly worth mentioning that independent music venues across the city would really appreciate you buying tickets to their events that are still a while off. If the event does get cancelled, you'll get refunded, so it's risk free if there are events you've had your eye on. Small venues like the Hare & Hounds, Sunflower Lounge, Actress & Bishop and more all have events still planned for after the summer when this will have hopefully settled down.
The Glee Club – City centre
Gift cards for the famous comedy and live music venue are available by calling the Glee on 0871 472 0400
The Jam House – Jewellery Quarter
Contact The Jam House on 0121 200 2030 to enquire about gift vouchers for use at a later date
The Night Owl – Digbeth
Birmingham's #1 soul club has a range of merchandise available to buy including pin badges, tote bags and vinyl records – email clare@nightowlbirmingham.com to enquire and buy
Snobs Nightclub – City centre
Everyone's favourite indie disco has merch including teddy bears, t-shirts and mugs for sale – message them on Facebook to buy
Town Hall & Symphony Hall – City centre
Gift vouchers and branded merch for both venues is available to purchase online, as well as the option to become a member
Surprise You're Dead Music 
Promoter of all things on the heavier side of the spectrum, SYD have launched online gift cards so that you can support their endeavours and redeem against future events
Theatres/Events
Birmingham Hippodrome – City centre
Treat yourself to a gift voucher for an event at a later date, here
The Birmingham Repertory Theatre – City centre
There are many ways of supporting the Rep, including naming a seat, donating and becoming a Rep Friend. Memberships are also available, more information can be found here
Midlands Arts Centre – Edgbaston
There are also many ways you can support the Midlands Art Centre, including naming a seat, donating to them or buying a gift card
Positively Birmingham Walking Tours
In light of self-isolation, you can still support Birmingham's official walking tour provider by purchasing a gift card for later use, or some local merchandise from their online store
Breweries
Attic – Stirchley
Attic's wonderful range of locally brewed beers are now available on their online shop. There's more to come too, so keep checking back
Birmingham Brewing Company – Stirchley
Cans of their delicious beer are available to purchase online, as well as gift vouchers for their taproom
Dig Brew Co – Digbeth
Pick up a brewery tour voucher to use at a later date here
Glasshouse Beer Co – Stirchley
In light of the current situation, Glasshouse will be introducing delivery of its canned beers direct to your door, with orders placed online. Contactless delivery will also be available, meaning that they can leave them in a designated safe place if you are self-isolating. Follow developments here
Cinemas
The Electric Cinema – City centre
Gift vouchers with unique designs from a local artist can be purchased online
The Mockingbird Cinema & Kitchen – Digbeth
Gift cards are available to purchase here, alongside cinema memberships here
---
Don't forget to get yourselves an Independent Birmingham membership for discounts at the city's best indie retailers when all of this blows over.
Like this? Try these…
Founding editor of Counteract. Freelance travel and music journalist.