Why the Birmingham music scene is better than you think
If you're new to the Second City, you may be naive enough to think it's a place dedicated to the dadrock of Ocean Colour Scene and the beach-tinged perfection of Peace. Think again…
Birmingham has always been a hotbed of talent. Whether it be the kind of indie thumpers that could soundtrack the sticky surreptitiousness of Snobs, the tenacious trap metal that booms out of B-Town's dingiest and most delightful warehouses or the experimental fusions that frequent the bohemian brilliance of Kings Heath, you don't have to dig deep to discover great sounds in the Second City.
One particularly prevalent movement comes in the form of grime. If you go on Mayday's Facebook page, your eyes will instantly be drawn to his cover photo. Standing high above the urban jungle of Birmingham, Mayday is looking on, arms outstretched. The optimist inside yourself thinks that this is a pose of royal contentment – here is Mayday, the Second City's king of grime, high on the precipice and observing his concrete kingdom. On the other hand, it's a man desperate for his art form to be recognised, forcing him to climb high above Birmingham in an angry bid to be heard. Welcome to the world of Mayday, where both scenarios apply. His single, 'Like Juve', has become an underground smash. Inspired by the Italian football giants (principally, their rather fetching pink away strip), Mayday's moment of levity has propelled him into international acclaim. He has spent a long time calling out for some form of recognition, and now it's coming in spades.
---
There is also a strong presence in the hip hop and urban scene. Lady Sanity, Kofi Stone, Slick Don, and Call Me Unique are all ploughing a cracking furrow in their own right. But what if you want a bit of gristle? A bit of noise on a Saturday night? Your best bet comes in the shape of Mutes, the ferocious project of Birmingham polymath James Brown. Other prospects are the punky shards of Wood and Nails, Coffee Breath and Cut Glass Kings. Bands like Table Scraps, Black Mekon, Matters and Youth Man push the boundaries of what conventional rock should be.
---
Then there's Cave Girl. Named after one of CBBC's most acclaimed series, Cave Girl are rising stars that have not only discovered fire, but also amazing tunes. Led by the sensual dance moves and spiv chic of magic man Ed Quigley, the frontman has proven he is capable of producing magic outside of both the circle and the bedroom. Then there's reggae and dub, part of the cornerstone of the Birmingham music scene. Lobster are piping hot but deliciously cheap to see, while Kioko offer sensational sets that are as magnificent as Marley.
---
On the other side of the spectrum, the indie scene has recently produced a raft of innovative and highly unique acts. Hoopla Blue, one of the city's stalwarts, produce infectiously brilliant and enticingly odd music that would sit nicely in Wild Beasts' repertoire. Liquid Cheeks, fresh from the ashes of the dearly departed Byron Hare, have only played a thumbful of gigs but their intricate, heartfelt tracks and dainty aesthetic have those who adore Jonny Pierce running into their arms. Equally, The Taboo Club's coquettish jazz funk could soundtrack David Lynch's version of The Mask – all bulging veins, swinging arms and evil tongues. Their most recent single, the blaspheming bile of 'Bible John', will send its followers straight to Hell, but what a lovely way to burn. Echo Beach have confounded critics with the widescreen indie of 'She', while the polemic, snotty-nosed punk of P.E.T is as feral as it is fantastic.
---
Birmingham is also rife with riveting solo acts. Bryony Williams has paid her dues, performing glacial electro in Field Harmonics and taking snaps of many a Midlands band, but now she's ploughing her own indie furrow. Her most recent record, Conscious, saw her alive and elevated, her ghostly howl and sweet riffs helping her stand out from the Brum herd. The devilish and delightful Harry Jordan has enjoyed Radio 1 airplay and significant streams of recent smash 'Devil's Been Keeping My Seat Warm', a searing slice of brimstone-hot rockabilly. Sam Hollis is Birmingham's answer to Beck, a sample-loving indie icon creating vivid, engaging and wonderfully lo-fi soundscapes while Rosie Tee is making great waves with her genre-defying music.
---
Then there's those that have been going for a while. In one corner, you have The Cosmics. Part-Irish, part-Brummie, all-amazing, the trio have ticked off Glastonbury, Isle of Wight and nearly every London venue in their three and a bit years together. With their debut EP finally set for release next year, Erin Grace and the Boyle boyos should secure mainstream adulation. Long-haired lotharios Violet have smashed more ovaries than records, but that could change with the fuzzed-up, fantastic 'Heaven Adores You', which is gaining airplay across the country. Ivory Wave – well, they don't need much introduction, do they? Look out for them over the next couple of years and if you don't know The Good Water yet, well, it's time to get clued up.
---
But we know what you're thinking – "oi, Lambeth, we know about The Clause, we lost our virginity to Riscas and Sugarthief signed our Costa cards" – but wait. Birmingham isn't just indie. It isn't just the Madlands. Remember, this region gave birth to metal, and go down into the deliciously dingy crevices of the West Midlands and you'll find some fantastic purveyors of punishing riffs and hi-octane vocals in our wonderful city, including Dead Hands, Ashen Crown, Triviax and Cytota. On the other end of the spectrum, if you're nursing a headache and want some soothing folk music, Boat to Row and Katherine Priddy play some beautiful pieces of wistful delicacy. Feeling a bit more energetic? Then take in the jazzy joy of Odd Soul and Delta Autumn.
---
Of course, seeing these bands wouldn't be possible if it wasn't for the promoters and venues behind the scenes. You have the likes of Birmingham Promoters, Sonic Gun Concerts, This Is Tmrw, Leftfoot, Killer Wave, Catapult Club and Supersonic to name a few, who put on shows at some of our best venues like the Hare & Hounds, Sunflower Lounge, Castle & Falcon, The Actress & Bishop and The Flapper. All of those promoters, and many more of them, are committed to putting on shows with a diverse set of acts and that's what makes Birmingham so brilliant.
The beat-infused folk of Ed Geater. The political swipes of Paper Buoys. The feral two-man strut of You Dirty Blue. We'd be here all year if we tried to mention everyone. If you enjoy music with purpose, with pulse, with precision, then Birmingham has something to offer for every music fan. Forget spending a weekend here, just pack your bags and move – as you've read, you're not exactly going to be stuck inside all day.
---
Header image © Mayday / Facebook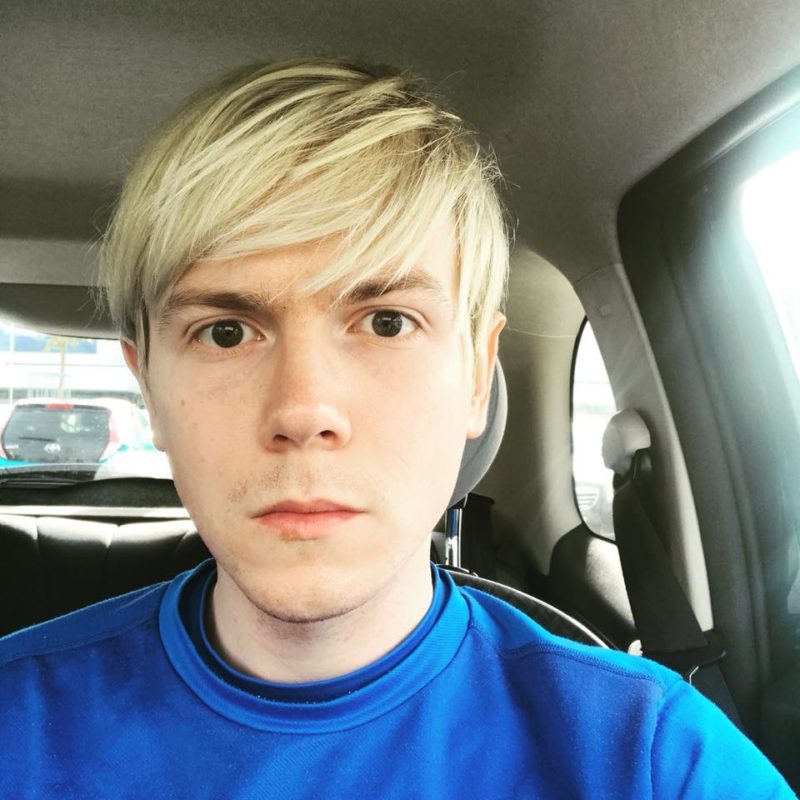 Tied to the '90s. I love anything with a good melody. Favourite acts include DIIV, Best Coast, Wavves, MBV, The Lemonheads, Bully, Pavement, Weezer, Wolf Alice, Mac DeMarco and Dinosaur Jr.