Interview: The Cosmics on being 'Inishfree'
Birmingham is in rude health at the moment, but one band that has been soaring for quite some time is The Cosmics. With two successful singles under their belt and a raft of festival appearances behind them, the band are back with a new single, the awkwardly-titled Inishfree, and a headline slot at The Sunflower Lounge.
Not many bands can regularly namedrop housewives' favourite Daniel O'Donnell. Not many bands can claim they spend many Saturday nights propping up a fervent Irish bar. But then again, there aren't many bands around right now quite like The Cosmics (plus, O'Donnell is actually related to them). They were born in Birmingham, but their roots are firmly implanted in Ireland. The Boyle brothers – Conor on guitar, Danny on drums – are not only vehement Celtic fans, but also bring the puppyish punk of their countrymen Ash, The Undertones and even Boy-era U2 to the table. Completing the trio is Erin Grace (vocals / bass), whose crystalline vocals and propulsive bass licks provide a sweet undercurrent to the group's ragged edges.
Musically inspired by prolific upstart Ty Segall, 'Inishfree' follows up the blistering 'Waste of Time'. Together, the group try to explain the song's origins. "It's a song inspired by an Irish cult from the 1970s," they say. "One of their rituals was called primal scream therapy, where they'd basically just scream. They'd go to this island called Inis Fraiogh and scream there." It's a fitting title – on 'Inishfree', they are more feral than ever. A blink-and-you'll-miss-it slice of old-fashioned garage scuzz, the song is over before you've correctly pronounced the title.
"Letting it all out", just like the cult, was key to 'Inishfree"s success. After writing the song a while ago, the trio decamped to Magic Garden Studios, a milestone achievement for any band worth their underground salt. The trio credit the nous of Magic Garden's groundskeeper, Gavin Monaghan, for bringing Inishfree to life. "Gavin is a great guy who brings a lot of fantastic ideas," they say. "It was fun getting to practice the screams in the studio, too."
With a new single and a Birmingham headliner looming, 2018 looks to be another big year for the band. Last year, the group were a staple at most UK festivals, as well as ticking off gigs across the country. "Festivals and touring have brought us closer together as a band," they say. "We've been able to pin down exactly what musical direction we are going in. We're looking forward to the future and we've got some brand new songs to play."
The latter should receive an airing at The Sunflower Lounge on Saturday 17 March, where they'll be headlining with support from fellow This Feeling compatriots The Americas, plus local bands Pink Lake and P.E.T. But what can fans expect from this show? "Daniel O'Donnell covers and Danny doing a jig in an Irish band." Well, it wouldn't be The Cosmics without them…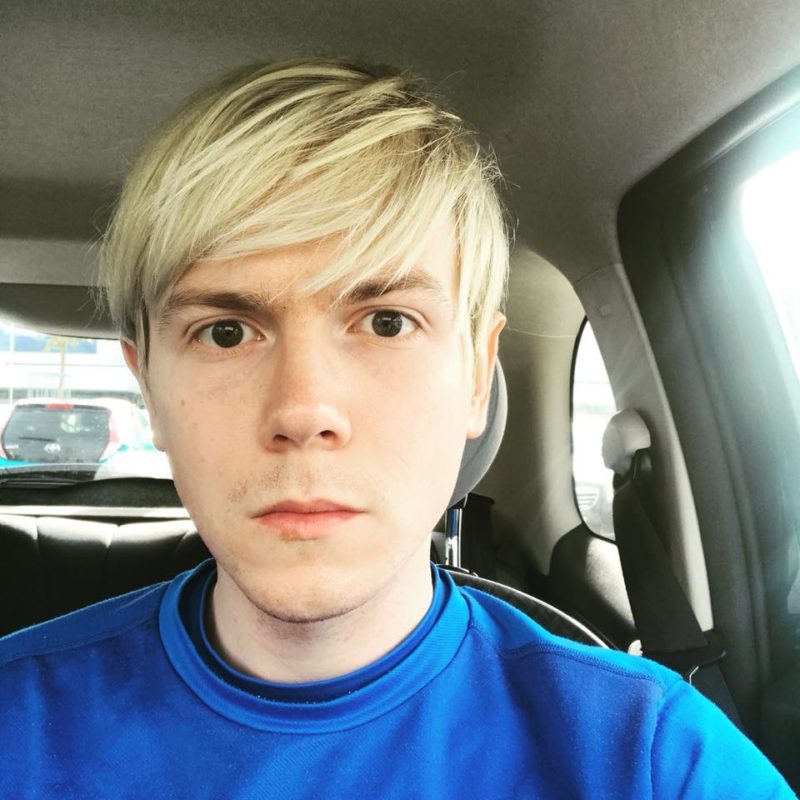 Tied to the '90s. I love anything with a good melody. Favourite acts include DIIV, Best Coast, Wavves, MBV, The Lemonheads, Bully, Pavement, Weezer, Wolf Alice, Mac DeMarco and Dinosaur Jr.