Review: Feeder's 'best of' tour rolls through Birmingham
Feeder played O2 Academy Birmingham on 14th March as part of their 21st anniversary 'best of' tour
Their two hour set provided heavy waves of nostalgia for a packed out-crowd, mixing older tracks with newer material
Support was provided by Sweet Little Machine
Upon arrival at the O2 Academy for this evening's performance, one thing becomes immediately apparent: over twenty years on the UK live circuit has allowed Feeder to build a die hard audience. Over the course of tonight's performance it becomes easy to see why. At its essence their appeal boils down to three key points: they can play for a LONG time (more than two hours), they play what people want to hear (fan requests have been added to their set) and they have a mammoth catalogue of songs which more than backs this up.
Support act Sweet Little Machine are clearly delighted to be playing on this bill, having won the support slot by entering a competition on Kerrang Radio. They serve up an interesting mix of buzzsaw guitars, synchronised pogo jumps and call and response vocals that summon the glory days of pop punk.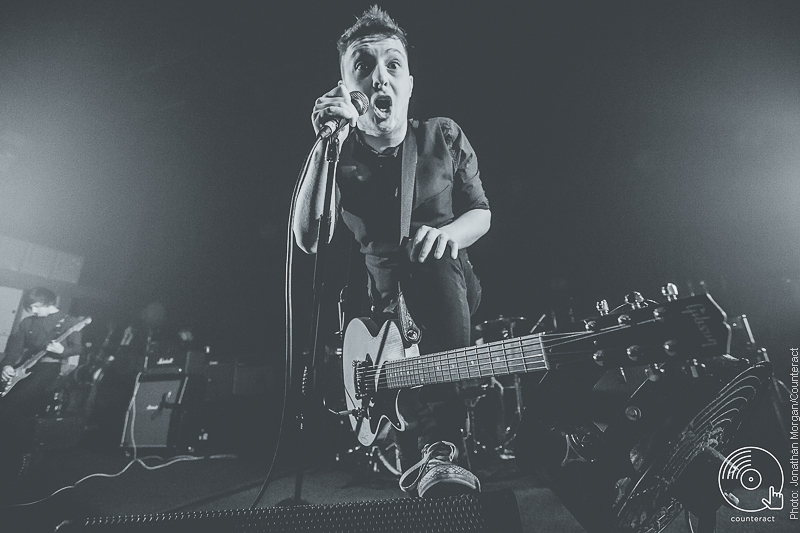 Sweet Little Machine 
Celebratory vocal melodies butt-up against frantic power chords and the band lead the crowd in singing the chorus lines for some their catchier numbers. No mean feat for a band so early in their career. Think Green Day, if Green Day were from Sheffield.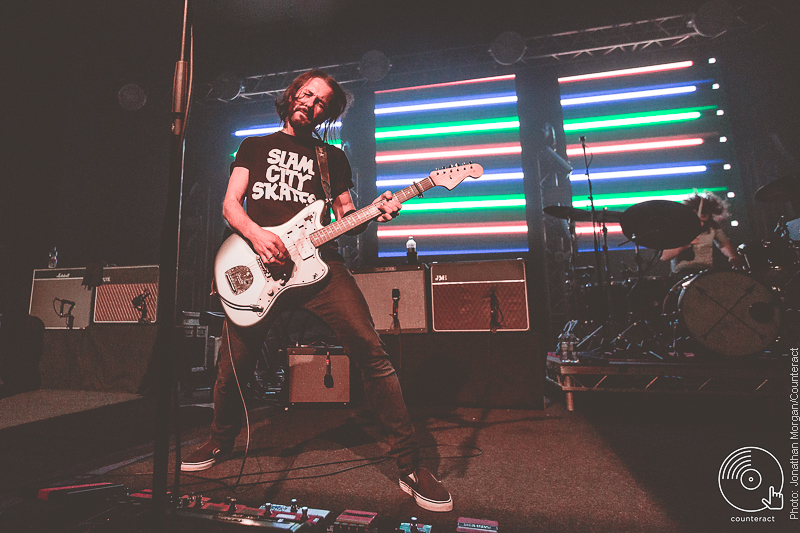 Feeder
Feeder's much anticipated set brings together tracks from each era of the band, from the sludgy "pumpkins-aping" brilliance of 'Stereo World' to tender introspection of Comfort In Sound songs like 'Just The Way I'm Feeling'.
Charmingly, frontman Grant Nicholas takes time to engage with the audience at regular intervals during the show. Explaining the origins of songs and anecdotes of their inception, Nicholas recalls the time where his girlfriend cried the first time he played her early mega hit 'High' – explaining that he hadn't realised that one song could kick start an American tour and ultimately change the course of his life.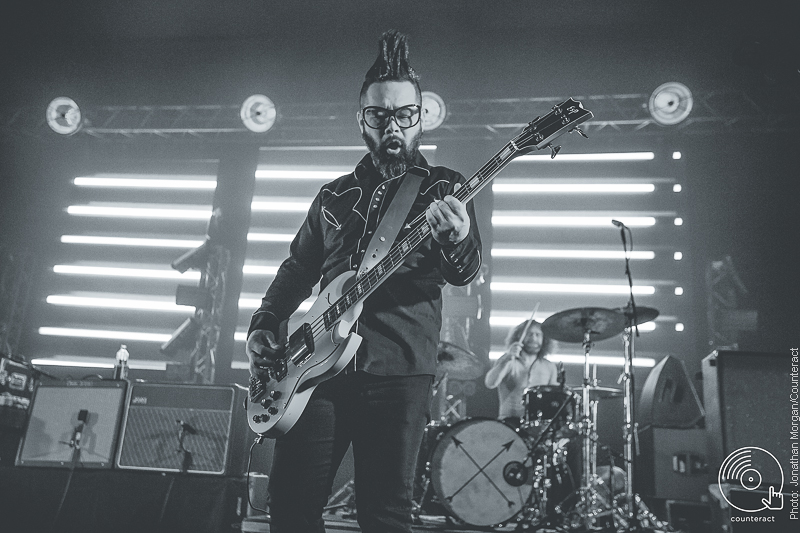 Feeder
Whilst the old favourites receive the biggest cheers of the night, it's important to remember that Feeder are still very much a going concern. Last September they packaged their greatest hits with the 9-track mini album and tonight those songs are rightly given time to sparkle alongside the greatest hits, jockeying for position amongst the greatest and bristling with cinematic vision.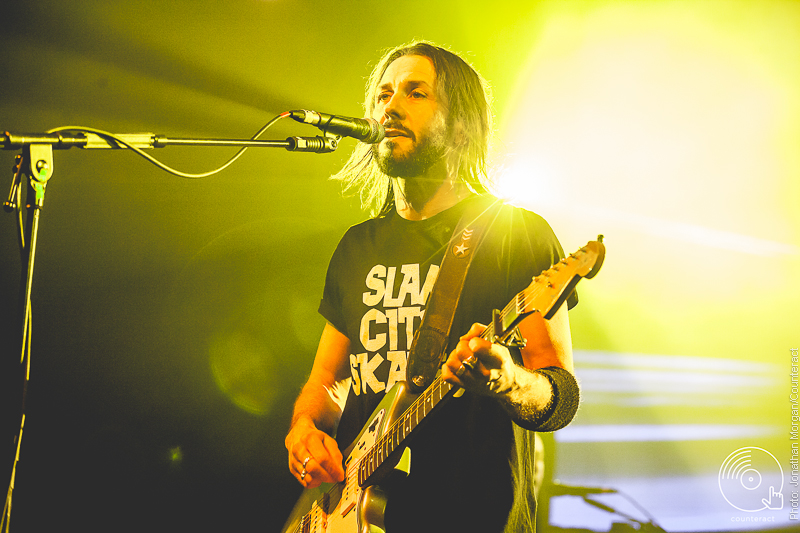 Feeder
Following a twenty-four song set which, of course, included their most popular hit 'Buck Rogers', Feeder close on pop punk masterpiece 'Just a Day', prompting wave, upon wave, of crowd surfers.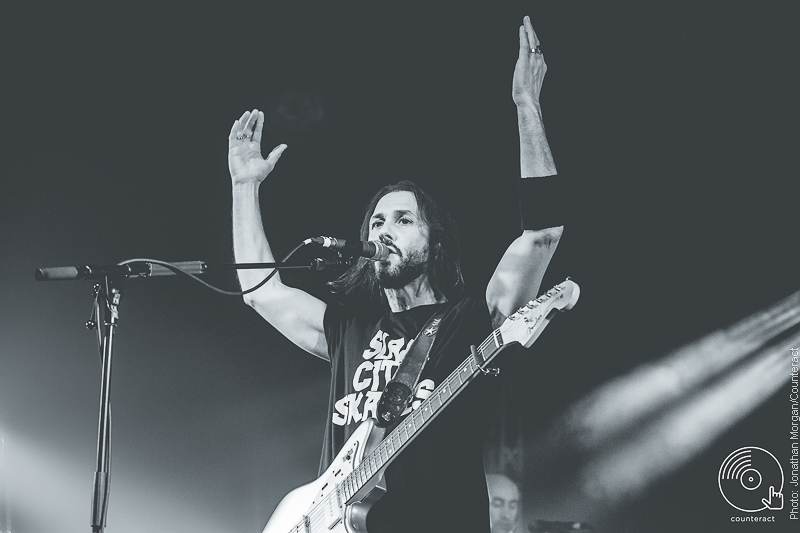 Feeder
Said crowd surfers bob perilously towards security as its infectious riff is twisted and sonically manipulated until it falls apart. Feeder stamp their mark on Birmingham once again.
Photographs by Jonathan Morgan
An avid follower of the Birmingham music scene who enjoys strong black coffee, and staring at pictures of cats on the internet.