Review: Kioko light up their hometown show at the O2 Academy
Birmingham band Kioko continue their festival season of success, playing the O2 Academy on October 26th
Ed Geater, Wuzzamill and Kofi Stone support
The band's live presence is something to behold, which explains their well-earned presence on famous festival stages this past summer
After selling-out the smaller O2 Academy3 earlier in the year, the native Birmingham band are back to the O2 Academy's middle sized-room for another headline show. It follows a busy 18 months for the group, who have played Reading Festival, Glastonbury, Boardmasters and Green Man.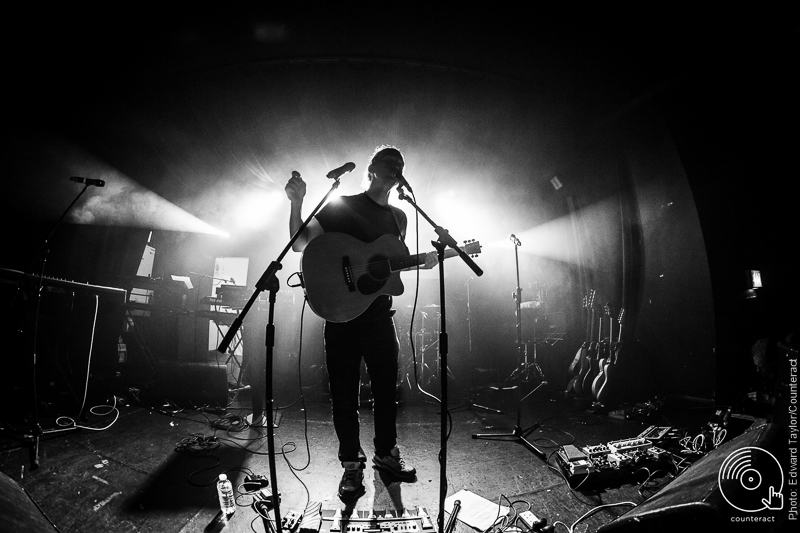 Ed Geater
Opening is Ed Geater, who captivates the audience's attention by beatboxing with a loop pedal to play underneath his acoustic guitar. Geater is literally a one-man-band, mimicking bass, loops, drum beats and percussion.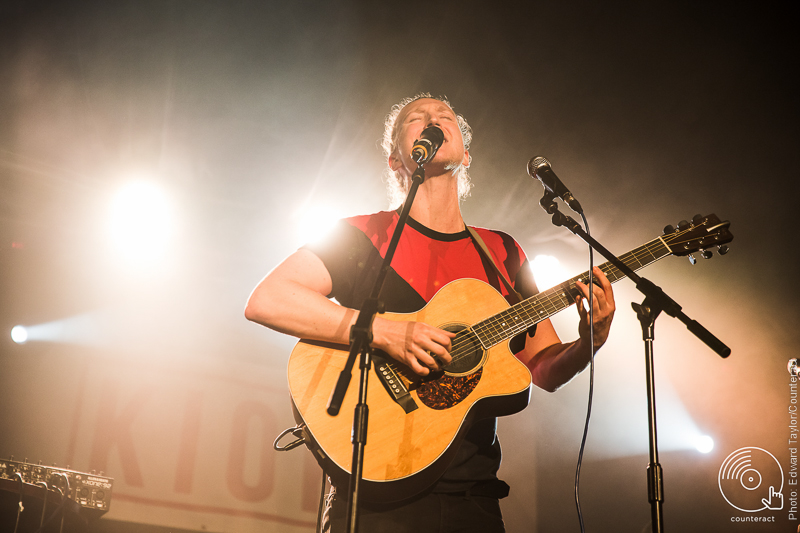 Ed Geater
Second support comes from local Birmingham poet Wuzzamill, who brings poetry-blending patois and verses about Birmingham as his hometown, his parents, faith, upbringing and crime. The heavy topics are made accessible thanks to his lovable and down-to-earth demeanour.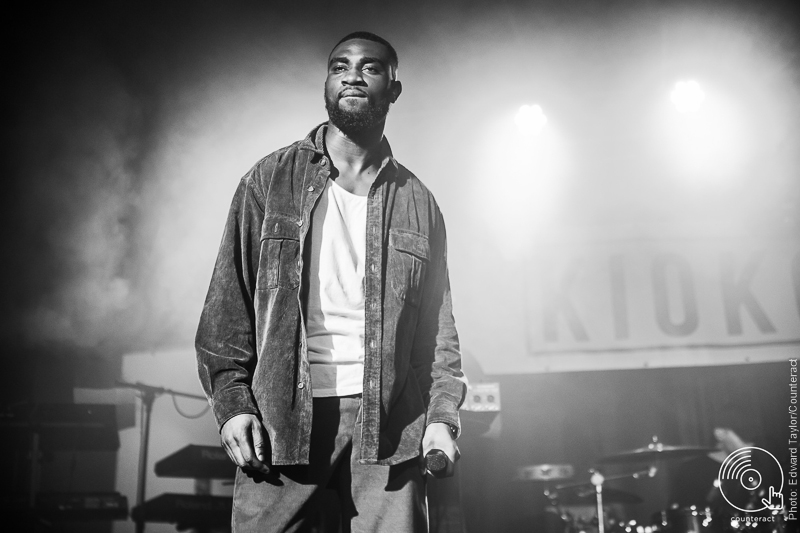 Kofi Stone
Final support comes from Kofi Stone. Full gusto backs him up as he pleases the crowd with reggae and R&B ear-worms about growing up in tough situations. Most songs hurl a wave of momentum through the crowd, which is diverse: couples, families, groups, solo viewers. Young and old, black and white. And everybody else in between. Kioko has brought unity to a room of very excited people.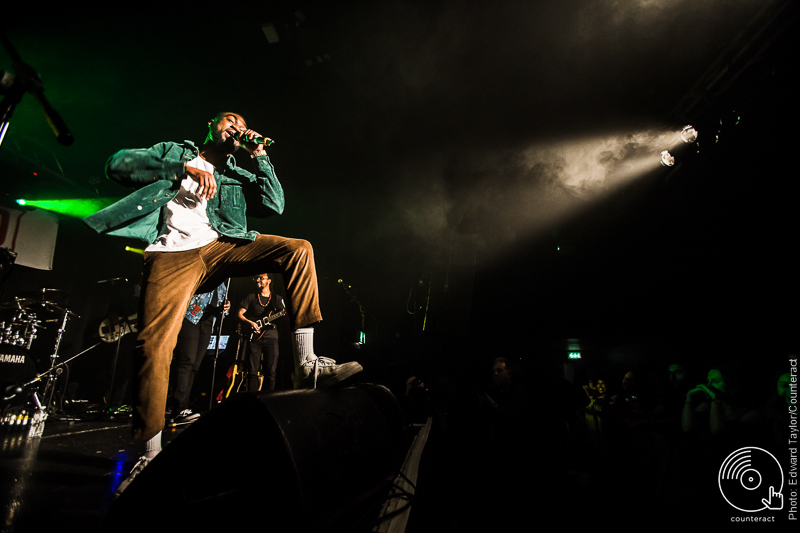 Kofi Stone
By the time Kioko are on-stage (all 10 of them), the crowd is alight with excitement. Each track is a full-blown drama, complete with bongos, trumpets, slick bass, electric guitar, organs, keyboards and intense drums. Reggae-meets-soul-meets-R&B-meets-pop-meets dancehall, as the band's infectious energy mirrors onto their thrilled audience.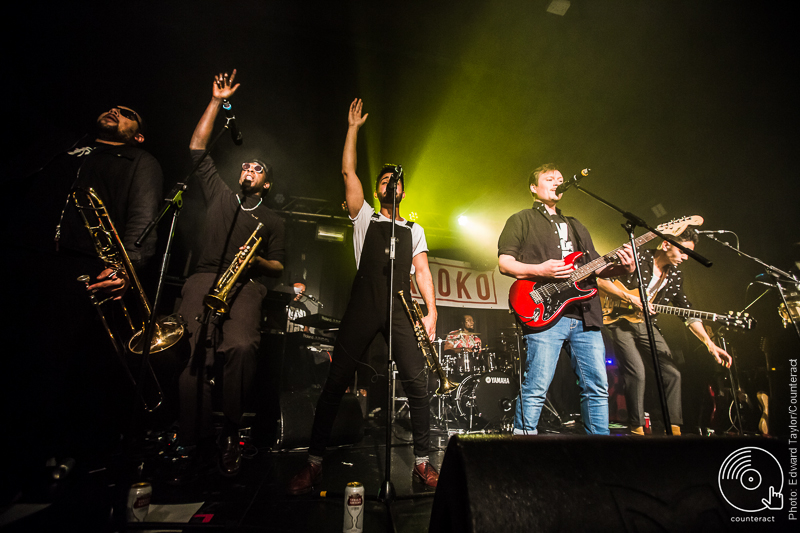 Kioko
The whole group takes turns to jump on the spot and dance across the stage. Mid-show, they cover Drake's 'Hotline Bling' – and the reaction is just as electric as it is to the band's own material.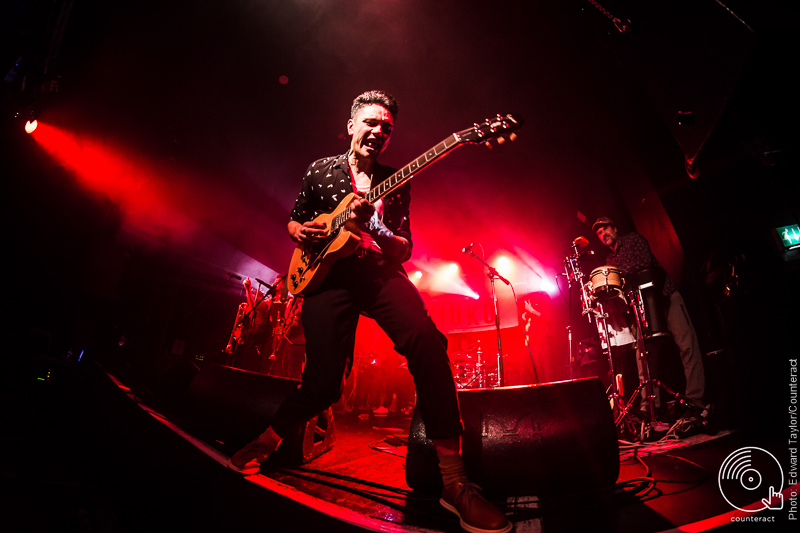 Kioko
Two of tonight's songs, 'Hey Little Sister' and 'Mercy' are inspired by the struggles of Syrian child refugees, with whom some of the band have worked with in a school setting.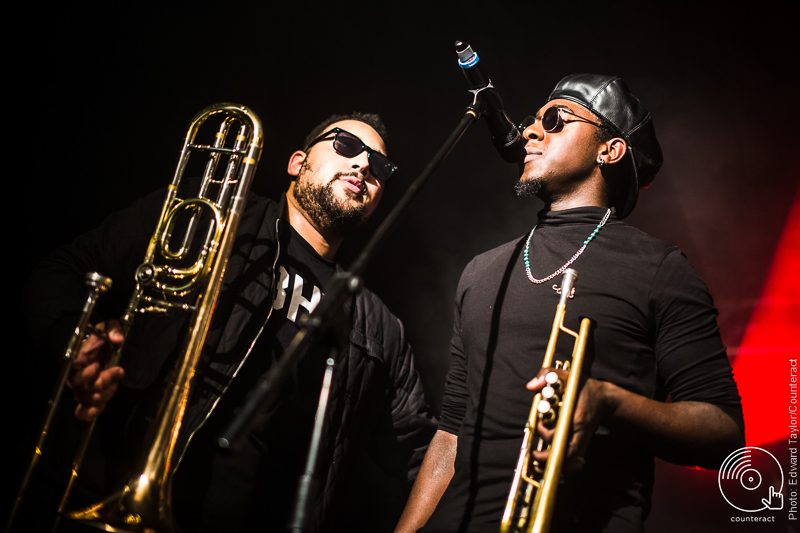 Kioko
Two band members dive into the audience, make everyone hover down to the floor, and jump right back up to finish the song. Kioko give an electrifying set, as they tease the audience with theatrical gimmicks, get them involved, and make jokes in any direction.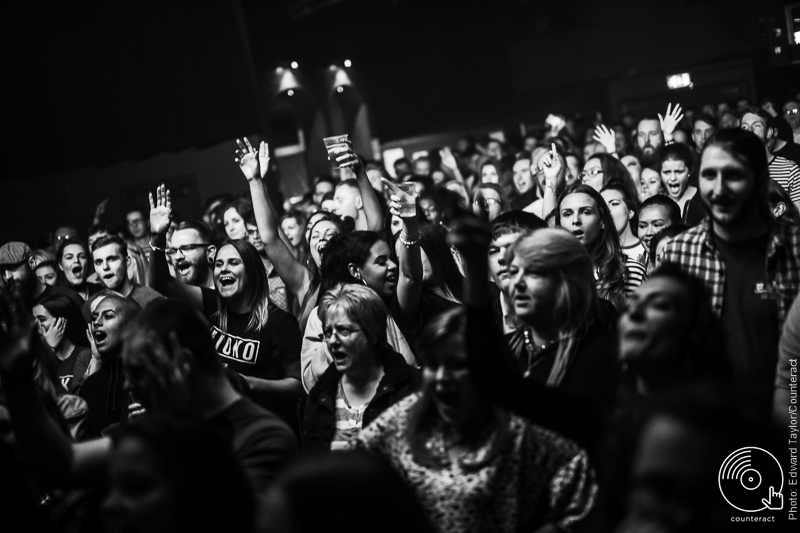 Photographs by Edward Taylor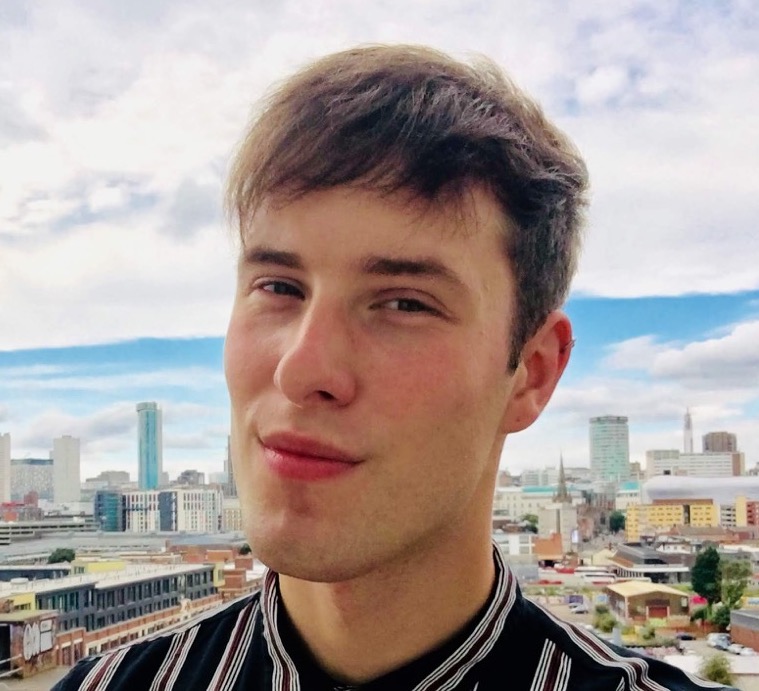 Gig and album reviewer + culture writer, celebrating the best of music and events happening throughout our city.