10 gigs in Birmingham this March for less than a tenner
Yeah, March totally crept up onto us too. Luckily, March is shaping up to be a big month of local and touring bands. And the best part? They're all under ten quid.
[amazon bestseller="foals vinyl"]
Cherry Pickles + Black Mekon
Who: Birmingham garage rockers Cherry Pickles joined by thrashy blues Black Mekon.
When: 1st March
Where: Fazeley Studios
Tickets: £5 on the door
Cherry Pickles have had one hell of a year, being signed to PNKSLM, releasing an album and being added to the bill of SXSW across the pond. They're raising money for their with a big old knees up at Black Mekon's Digbeth lair, featuring live music from the two, DJs and a raffle including one of a kind artworks all for a fiver.
---
Harry Jordan + Rai Kah Mercury
Who: Sleaze fuelled rock and roll
When: 2nd March
Where: The Night Owl
Tickets: £6
Devilish rockabilly meets unapologetically sleazy rock and roll through Harry Jordan, who is back with a smoking gun of hellishly good new music. Support comes from the country-esque, bluesy Rai Kah Mercury, who also have some new material up their sleeve…
---
Dorcha + Hoopa Blue + Liquid cheeks
Who: Genre fluid five piece of synth, strings and beats.
When: 2nd March
Where: Muthers Studio
Tickets: £6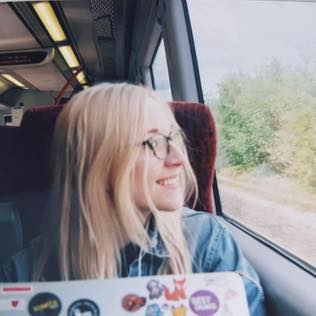 PR, events and social media by day, lover of all things geeky and retro. Can often be found scribbling notes at the back of the gig.