Hoopla Blue's 'Fire Alarm' is a delightfully weird outing for the cult Brummies
Moody space-rockers Hoopla Blue deliver what might be their strangest, and most infectious, track to date in the form of new single 'Fire Alarm'.
On LCD Soundsystem's 'Losing My Edge', James Murphy sarcastically applauds the legions of bands doing the same thing as their peers: 'I hear that you and your band have sold your guitars and bought turntables / I hear that you and your band have sold your turntables and bought guitars'. It would be interesting to see where he thinks Hoopla Blue fit into that dynamic, as the young Brummies can hardly be accused of aping the same post-Britpop 'proper guitar music' that grips UK alternative like a vice.
In fact, on their new single 'Fire Alarm', Hoopla Blue are outright striking; a mix of machine-cool future-pop and warming funk. In many ways they seem to call back to that trend in Britrock in the early millennium where beer-swilling anthems were ditched in favour of sensitive, soulful electronica á la Spiritualized. Whirring electronics and chopped-up vocals in the opening evoke a Kid A-era Radiohead, and the falsetto warble of the chorus has more than a whiff of Thom Yorke about it as well.
But the clatter of an acoustic drum-kit heading into the second verse reminds us that there's a lot of humanity to be found within Hoopla Blue's frosty electronic soundscapes. More so in the lyrics, abstract as they may be, as snippets of nonsense ('Turned upside down/by the fools at the back') wrestle with the imposing vocoder layers. The hip futurism of Hoopla Blue's electronic buzz never overrides the feeling that there are actual musicians making this music, with just enough funk rhythm on the chorus to ensure that full-band feel remains.
With recent support slots for Sunshine Frisbee Laserbeam and Slug, Hoopla Blue's space-age ambitions are of the kind that would soon posit them as headliners in their own right. It feels like only a matter of time before these Birmingham darlings drop something big.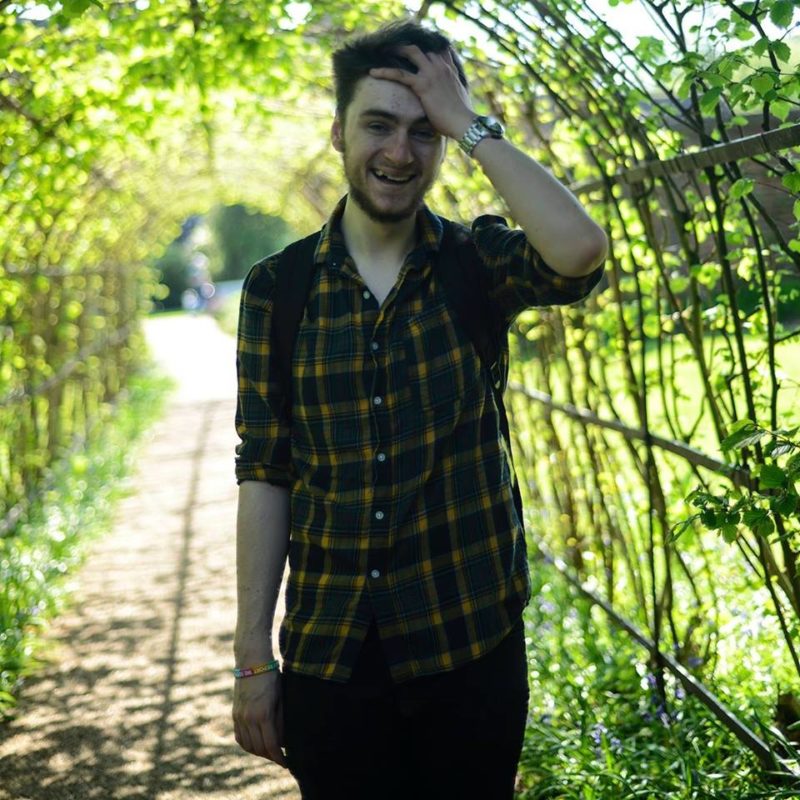 Counteract Assistant Editor. Eternal student, indie darling and lover of all things corduroy.