Review: Rai Kah Mercury combine country blues and classic rock on 'Birds of Paradise'
Local trio Rai Kah Mercury are set for a big 2018 with their release 'Birds of Paradise' – a slow rock and roll jam that harks back to the days of Led Zeppelin, fused with country rock influences that transport you to dirt tracks along the route 66.
Rai Kah Mercury were amongst other local talent that supported Violet in December last year at the Sunflower Lounge, hitting their cult following with bluesy, almost biblical tracks. They hit heavy and hard, sounding as good live and in the moment as they are recorded.
The formula to the track is simple; a progressive set of chords follow singer Tomas Crean as he teases emotion and longing through a slow melody. Crean's voice shows depth and maturity, its bluesy undertones blending with classic rock influences and in moments 90's and present day grunge and grit. The track builds up into its grungy middle eight, simple solos meat a low and grungy drum beat, Crean's voice taking more of a country sound that hitchhikes along textured guitar chords and an enigmatic, building solo.
'Birds of Paradise' comes full circle and calms down into a singular guitar and Crean's country twang, lingering for more. The B-side "Eyes in a Dream" compliments 'Birds of Paradise' and leads into a lucid, sleepy acoustic number, showing Rai Kah Mercury's more indie-alternative side to their sound.
This single is just a small look into what's to come for this West Midlands band, made up of guitarist and vocalist Tomas Crean, bassist Reece Schaefer and drummer Joshua Anthony Lowe. This track is modestly labelled as name your price, and available to download from Bandcamp.
Rai Kah Mercury will be supporting Redfaces at the Hare & Hounds on February 14th. Get tickets here.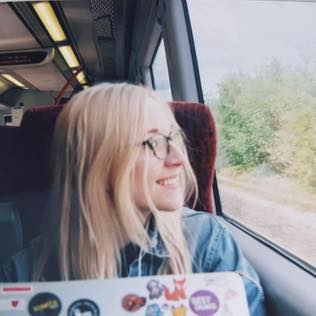 PR, events and social media by day, lover of all things geeky and retro. Can often be found scribbling notes at the back of the gig.