Review: The Cosmics conquer The Sunflower Lounge
The Cosmics solidify their place as one of the Second City's most exciting and thrilling live bands with a sterling set, which took place on Friday 30 November.
Remember when The Beatles landed in Hamburg? Or when One Direction landed, well, anywhere? Well that's nothing compared to what's going on at The Sunflower Lounge on a chilly Friday night. The Cosmics – fashionable, ferocious and fabulously witty – are milling around graciously with the musos of the Second City Scene. Some people have traveled as far as Stoke to be here. Everyone agrees it's a pretty exciting evening all round.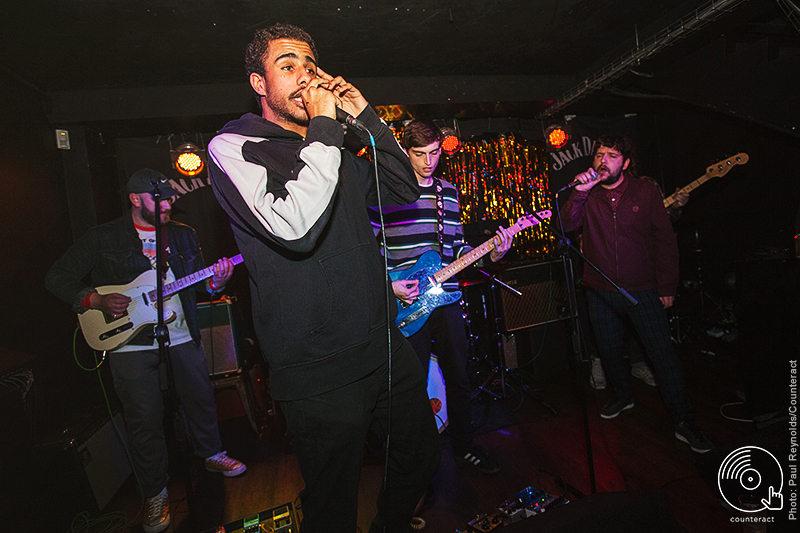 Paper Buoys ft The Pagans S.O.H
Paper Buoys are in a celebratory mood. Their recent single, 'In Faith So Blind', kept them at the top of the bile-riddled totem pole. Agitated, angsty and full of piss and vinegar, their raging rock bleeds through the ears of every Brummie reveller in the building. With their needle-sharp guitar riffs, zealous delivery and passionate lyrics, the Paper Buoys have enough heart, grit and soul to make even Georgia Toffolo trade in her Tory badge for a Labour lanyard.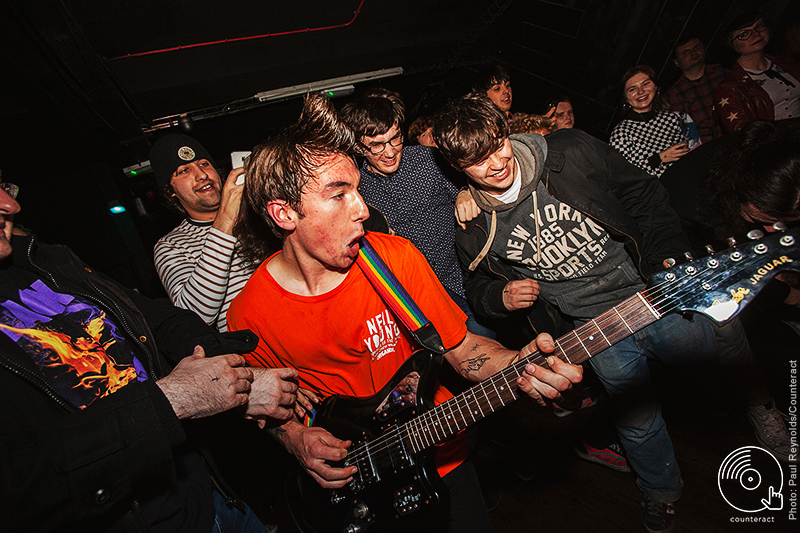 Thee MVPs
Like the Paper Buoys, Thee MVPs have been around the block a bit, but instead of delivering diatribes from the decaying soul of Birmingham, they have the angsty aggression of London. 'American Dreamin' channels their rhythm and booze into something big and trendy, enough for the Midland masses to adopt Thee MVPs as honorary Brummies.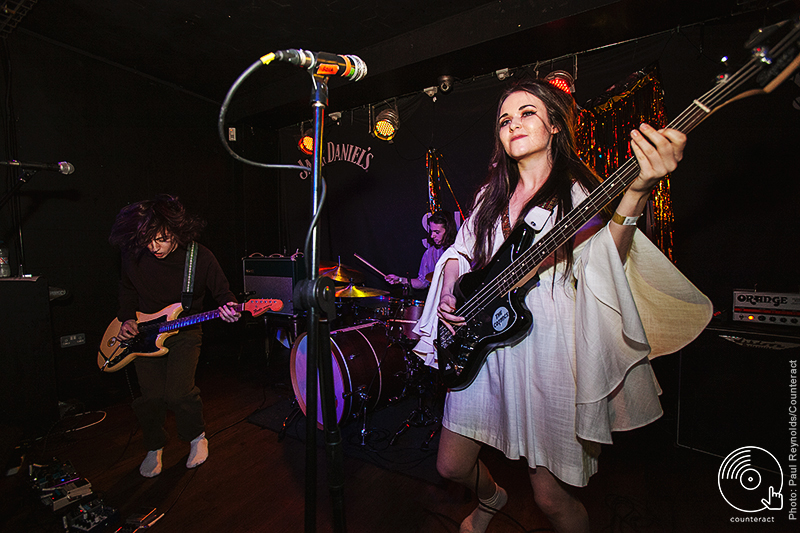 The Cosmics
Then it's time for the big event. The Cosmics are used to headlining gigs now, and after ticking off Glastonbury, Isle of Wight and everything in between, closing shows at the Sunny must be child's play. But what makes the three-piece so endearing is their sheer passion and commitment to the local scene. Erin Grace, her crystalline, pure vocal delivery bathing Birmingham in a retro glow, beams ear to ear as she pummels her bass. Conor Boyle, his erstwhile greaser's quiff swapped for a shaggy brown mane, wrestles with his guitar like it's a death-rolling alligator, while Danny 'Boy' Boyle keeps things steady and splendid behind the kit.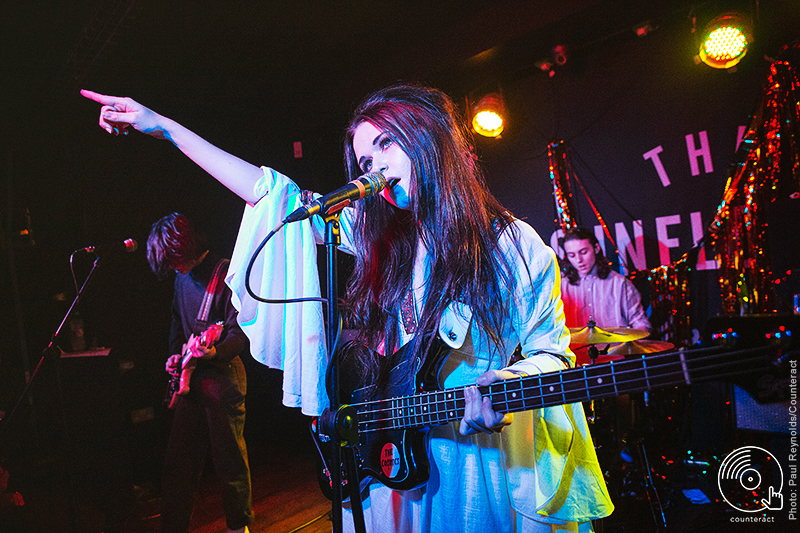 The Cosmics
The classics are yielded in full force, with the bulging Brum room bursting with love and song. New song 'Trust is Blind' is one of their most beautiful songs, a volatile and shaking anthem that displays the melancholic six-string tones of Boyle and the aching pipes of Grace. By the time the trio get to the end – sweaty, satisfied and still smiling – Birmingham is equally elated.
Photographs by Paul Reynolds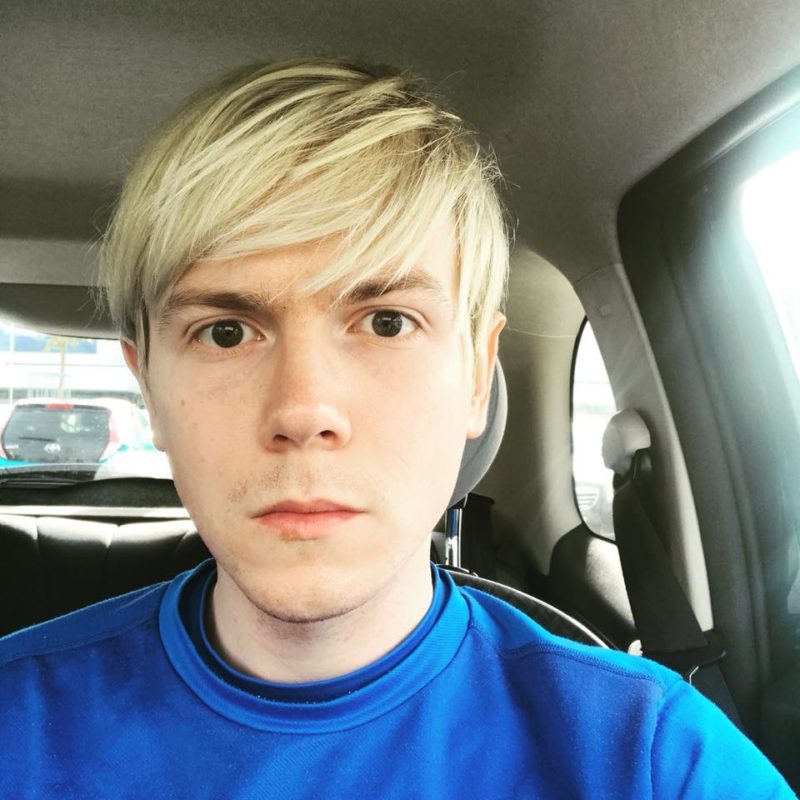 Tied to the '90s. I love anything with a good melody. Favourite acts include DIIV, Best Coast, Wavves, MBV, The Lemonheads, Bully, Pavement, Weezer, Wolf Alice, Mac DeMarco and Dinosaur Jr.