10 gigs in Birmingham this December for less than a tenner
We don't know about you, but the fact that its basically the end of the year has got us in a bit of a flap. This year's musical offerings have been more than just 'good', but bloody brilliant. But before we throw in the towel on 2018, lets see December out with a right old knees up, all for less than a tenner.
---
Violet + Guyana + Matt McClafferty + Rainy Day Woman + Sugarthief (DJ set)
Who: Birmingham shoegaze ensemble taking the scene by storm
When: 6th December
Where: The Bristol Pear
Tickets: £5
If you haven't been to a Violet show yet, now's the perfect time. The five piece have an obscenely large presence right now, justified by atmospheric new single 'Heaven Adores You.' Violet all the best bits of 90's nostalgia, revived with electric and enigmatic indie that have to be seen to be believed.
---
Bad Girlfriend + Mundays + Dirty Jane + Boogeyman and the Ghouls
Who: Brum punk trio giving a final hurrah to their latest EP.
When: 6th December
Where: The Night Owl
Tickets: Free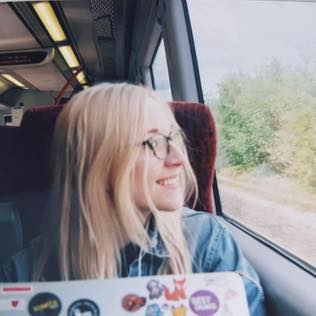 PR, events and social media by day, lover of all things geeky and retro. Can often be found scribbling notes at the back of the gig.