10 gigs in Birmingham this April for less than a tenner
We could spin the usual lines of how the months keep going by so fast, like we totally weren't expecting April to come after March… but we are so ready for April. And can you blame us? Check out all these stellar acts ready to wow Birmingham all for less than the cost of your hungover Sunday takeaway.
[amazon bestseller="vinyl"]
Bloxx + On video + George Pannell
Who: Indie pop/alternative that charms the charts
When: 4th April
Where: The Castle and Falcon
Tickets: £6
Merging indie guitars with melodic indie pop, Bloxx are your next indie crush. Addictive hooks and gripping riffs join forces for indie-pop tracks that would find total comfort nestled amongst the chart greats, and now's the time to catch them before their inevitable blow up.
---
The Lizards + Handwaxx
Who: Psych and indie pop raising money for pancreatic cancer
When: 4th April
Where: The Sunflower Lounge
Tickets: £8
With twisting, guitar filled reverb and a kaleidoscope of colourful, enigmatically descriptive melodies combined with a roar of vocal, The Lizards know their psych. Pair them with psych-pop rockers Handwaxx and that's a good night by itself, but the two bands have combined for 'Psych for Pan Can' – a worthy charity night raising money for pancreatic cancer.
---
Sorry Grace + Spoort + Brain Food + Plastic Scene
Who: Swooning jazz melodies meets indie and soul
When: 5th April
Where: The Sunflower Lounge
Tickets: £7
---
---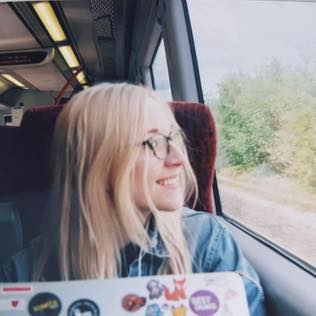 PR, events and social media by day, lover of all things geeky and retro. Can often be found scribbling notes at the back of the gig.