Sunshine Frisbee Laserbeam deliver a polished, snappy album with 'Blackout Cowboy'
★★★★☆
Sunshine Frisbee Laserbeam have never sounded more sure of themselves than they do on 'Blackout Cowboy', the all killer, no filler seventh album from the Birmingham band
That Blackout Cowboy feels like a significant addition to Sunshine Frisbee Laserbeam's expansive catalogue is surprising. After all, you never typically hear of a band's seventh album being their best, or their breakout, or their most cohesive. Released on a small label, supported with some small shows, Blackout Cowboy could easily be mistaken for just another indie band debut considering the hype it has generated in the UK press.
But the last seven years of the band's existence are key to understanding why Blackout Cowboy is such a unique beast; Sunshine Frisbee Laserbeam have spent the last half-decade growing up as a band in the underbelly of Birmingham's pubs and clubs, and the quirkiness of their latest album is thanks in no small part to how that music community has shaped them as artists. Sunshine Frisbee Laserbeam are still the underdogs, but now they're reclaiming the term as one of empowerment.
Take 'Meatloaf to the Camera', the longest track on the album by far, where the band bring triumphant choral chants of 'KISS!!' to a tale of love found and then lost: the final angst-ridden shout of 'I don't think he could give you / half of what I gave you' hangs in the background while the song plunges into its outro. Or on penultimate track 'MK Ultra', where the absurdly humorous quotable 'I spent seven weeks learning BSL / She speaks Japanese' is featured, and the 'Mind Control' theme threads into the paranoid closer. 'Mind Control' marries a nursery rhyme melody to twinkling guitars for a final ray of psych-revival intense enough to send King Gizzard packing.
Seven albums in, there's no sign that Sunshine Frisbee Laserbeam are resigning themselves to ideas of 'maturity' and 'restraint'; Blackout Cowboy is pub-rock with a facelift, for better and for worse. Soaring off-key vocals and pounding drums set the breakneck pace for 'Mrs JR Hartley', a song that breaks through the absurdity to touch on the difficult situations bands like SFL have to suffer through in the wait for a break: 'Twelve months / at the gig that we waited years for / two years / the old band just breaks up'.
A shared melody between the first and final track feels less like a recycling of old ideas and more of an encouragement to dive straight back in, and at just 8 tracks and 25 minutes there's no reason not to. Recorded after last year's double album Sink or Swim / The Mirage, and with the promise of another album coming next year, Blackout Cowboy functions as an ideal jumping-on point for a band with that doesn't stay still, and a monument to their craftmanship of uncomplicated earworms.
When parsing nearly 50 years of musical influence through a 25-minute record, the result is inevitably not going to be the prettiest record on Earth, but Blackout Cowboy distills the eccentricity of its creators into an infinitely likeable, tight-as-a-corset whole. That might be all that we ever need from Sunshine Frisbee Laserbeam.
'Blackout Cowboy' is released on November 9th via By the Time it Gets Dark Records.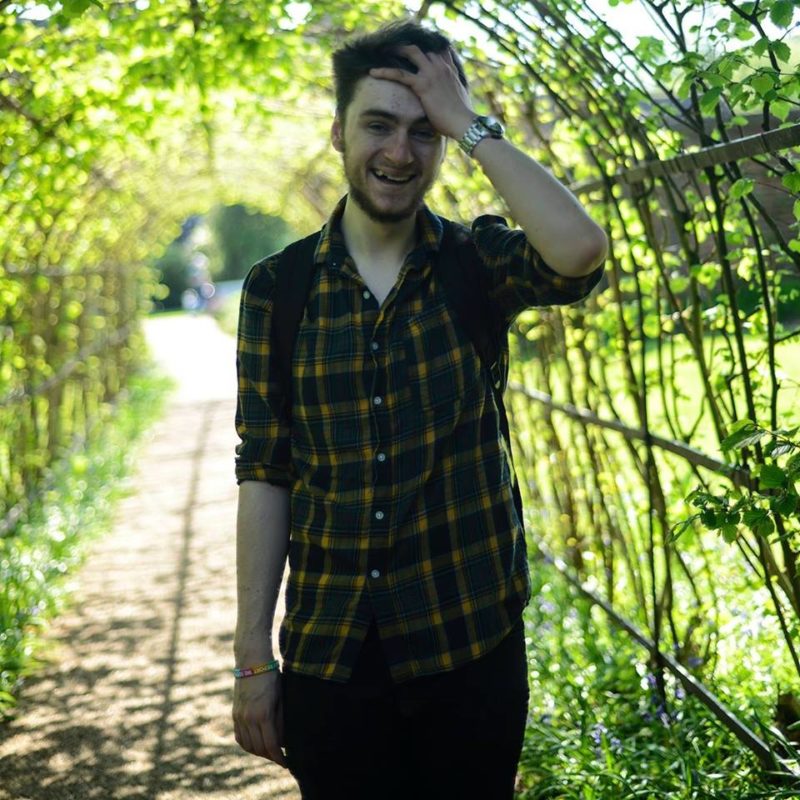 Counteract Assistant Editor. Eternal student, indie darling and lover of all things corduroy.