Album Review: Bill Ryder-Jones is awake and energised on 'Yawn'
★★★★☆
Bill Ryder-Jones delivers yet another monument to his unique songwriting abilities and guitar work. 'Yawn' is a work of witty poetics laced through with moments of sardonic darkness.
[amazon bestseller = 'bill ryder-jones']
Bill Ryder-Jones isn't exactly a huge household name, but his fragmented lo-fi rock deserves greater acclaim. In addition to his work as a solo artist, he was a founding member of Liverpool giants The Coral, a recent touring member of Arctic Monkeys and a producer for groups like The Wytches, Our Girl and Hooton Tennis Club. His fourth album for Domino Records, Yawn, definitely vouches for his experience as a seasoned guitarist and a self-effacing, sneakily strong songwriter.
Yawn is consistently sagacious and low-key when you want it and heavy when you don't. The strengths of the album lie within Ryder-Jones' strong voice, sage lyrics, expressive, haunting guitars and attention to detail. The cello on 'Mither' elevates the track from something vulnerable and touching to grand and spacious while the strings on 'Recover' increase the volume of his emotional outpouring.
The album is sprinkled with melancholy, melodic guitar motifs and themes of mortality, nostalgia and the sour side of love, especially on 'Time Will Be The Only Savior', which addresses relationships muddied by time. If you listen to this record without reading the lyrics closely, you might think Ryder-Jones was miserable beyond the point of return, but close observers will uncover his sharp, dark wit.
Ryder-Jones has a keen eye for storytelling and his hushed vocals and candid personal revelations feel like he's whispering a secret in your ear. At times, his vocal inflection trails off at the end of a line, as if he's out of breath or his emotions have become too much, which add intrigue and an even more impactful sadness. 'There's Something On Your Mind' is one of the strongest instrumental moments as its hovering, leisurely folk-tinged pop gradually shapeshifts into a raucous storm of bleeding guitars. 'And Then There's You' is one of his best lyrical moments and easily the best chorus (which are few and far between) with the clever poetic wordplay of "My mistrust / My mistress / Take me home again."
Ryder-Jones proves once again that he is the master of the wounded heart, the king of the cutting wit and the star of the show.
'Yawn' is out now via Domino Music. Bill Ryder-Jones will play the Castle and Falcon on February 16th 2019.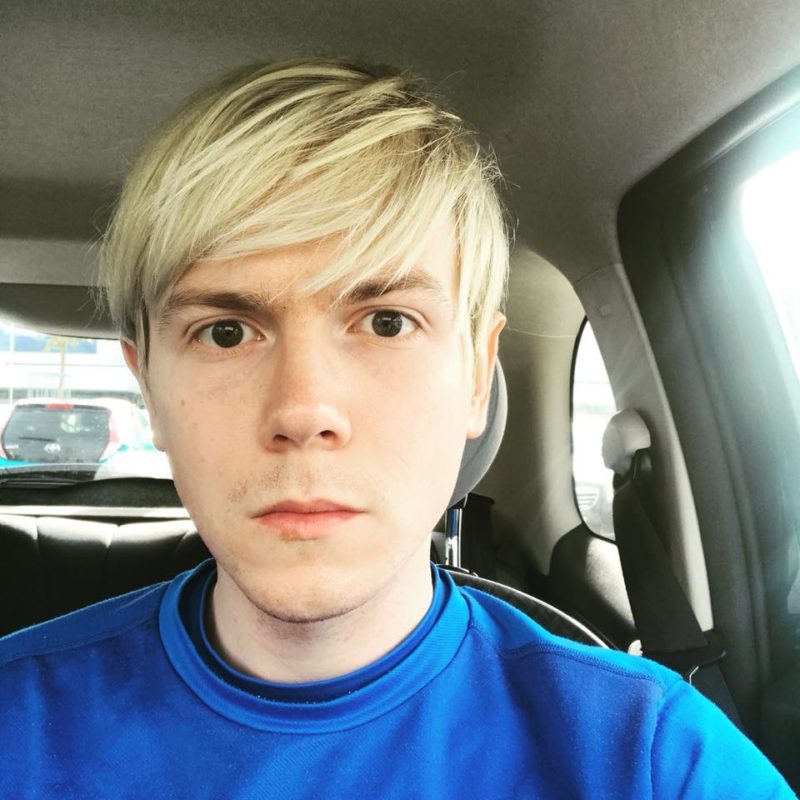 Tied to the '90s. I love anything with a good melody. Favourite acts include DIIV, Best Coast, Wavves, MBV, The Lemonheads, Bully, Pavement, Weezer, Wolf Alice, Mac DeMarco and Dinosaur Jr.