Review: You Dirty Blue launch new EP with triumphant Birmingham show
On March 1st 2019, You Dirty Blue birthed their new EP Make Way For The Montage into the world. To mark the occasion, they brought Stuka and Hole In The Head Gang to the Sunflower Lounge for a night of revelry and Red Stripe.
[amazon bestseller="vinyl"]
The frontman of Hole In The Head Gang greets the room with a shout of "Hello, Tamworth!", and he has a point. Tonight's Mercian line up has definitely attracted a crowd from further afield than the Sunflower's regulars.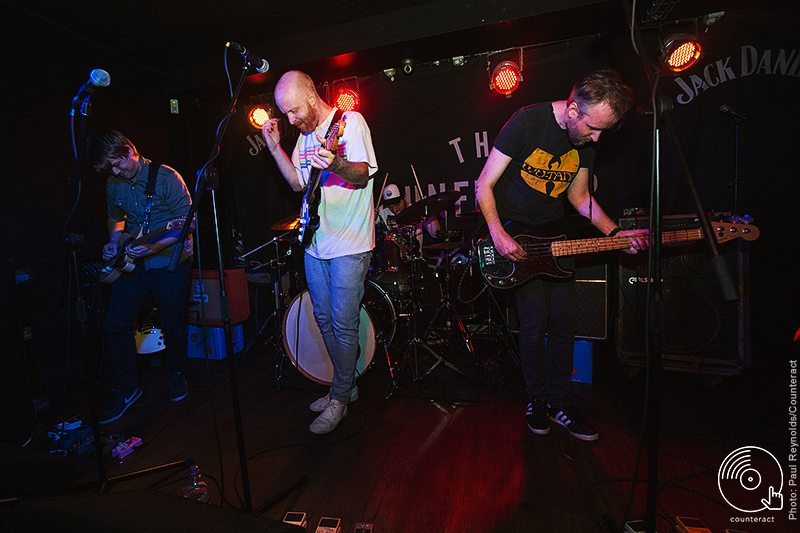 Hole In The Head Gang
Hole In The Head Gang blend fuzzy, primal garage rock with convincing pop hooks. Their rockabilly romp "Devil" gets feet moving, and they close the set with a cover of "20th Century Boy" which feels more like a tribute to Ty Segall than Marc Bolan. Their frontman makes a brief foray into the crowd.
Crust-punk trio Stuka are less talkative on stage, launching into a space-rock tinged instrumental to open their set. The lead singer's has an abrupt manner, barking song titles into the crowd and chastising the rhythm section for a false start. Their performance is slick, with the angular bassline of 'Amphibious John' being a highlight.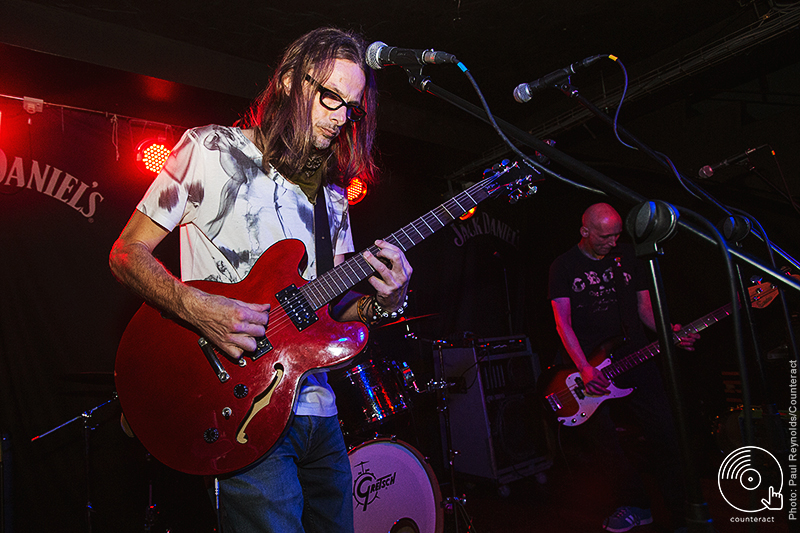 Stuka
Since 2016, You Dirty Blue have been honing their live sound, and it shows. Make Way For The Montage is their best release yet, but their undeniably in their element as a live band. Stubbornly a two-piece, Leon James and Martin Reynolds make all the noise of a full hard-rock band with their dual-attack sea shanty vocals and pedal-operated bass organ. They recently played at the John Bonham memorial in Redditch, and drummer Reynolds certainly wears that influence on his sleeve – alongside a Motörhead tattoo.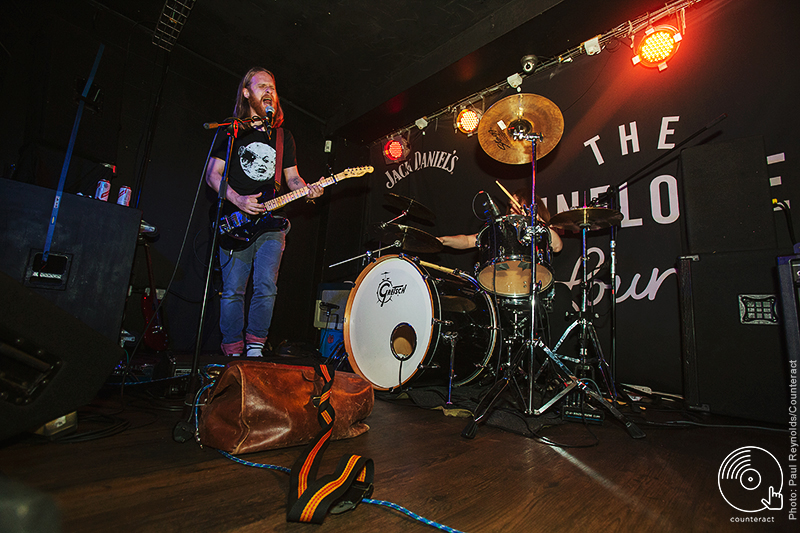 You Dirty Blue
Tracks from the new album come into their own live, as James' celtic-sounding guitar lines weave together driving rock rhythms. The jangling riff of 'Loose Hips' sees a pit open up at the front, but it's live staple 'Magpie' that instigates a mass singalong. Tonight, You Dirty Blue have cemented their status as the original Tamworth two.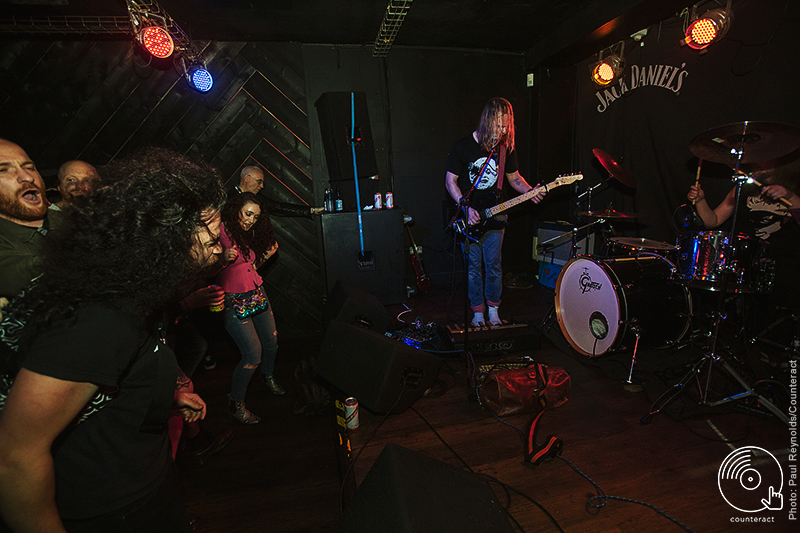 You Dirty Blue
Photographs by Paul Reynolds
Visual artist, multi-instrumentalist, and scrounger. Always wearing headphones, probably listening to Ezra Furman, Sleater-Kinney or Goat.