Review: Postmodern Jukebox showcase vintage takes on modern hits
PMJ, officially known as Scott Bradlee's Postmodern Jukebox, roared into Birmingham's O2 Academy on Saturday 2nd March.
[amazon bestseller="postmodern jukebox"]
Evoking the smoky spirit of a New York City basement bar, a rotating bill of four vocalists were backed by a tightly rehearsed six-man band to rework contemporary hits and cult classics.
Starting off the show slightly behind schedule, the show was opened by host and performer LaVance Colley with Bruno Mars' 'That's What I Like', quickly kick-starting the six-strong backing band into their retro vibes. Trombone, saxophone, drums, guitar, piano and upright bass players were all dressed in classy suspender-shirt combos, flanked by a silver crushed velvet backdrop – such was the authenticity of the night.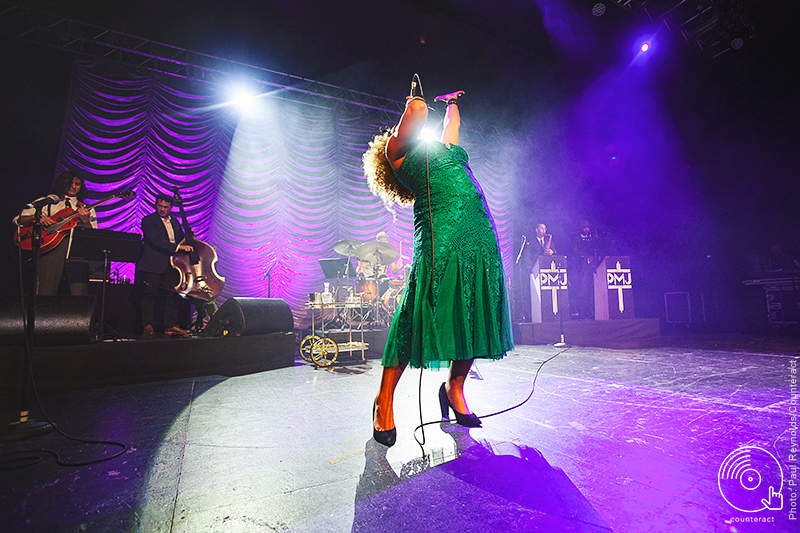 We were then introduced to Hannah Gill, and a fabulously smoky and seductive take on 'The Ballad of Mona Lisa' by Panic! At The Disco, who then gave way to Tia Simone, a ferocious storm of a voice – and PMJ's take on 'I Will Survive', mournful, then doo-wop style mid-song. The roster swirled around again for us to meet Olivia Kuper Harris, hair in curlers for authenticity, and Maroon 5's 'Sunday Morning' re-worked with idiosyncratic doo-wop backing. All the front-people thus-far commune for 'Forget You' by CeeLo Green, echoing the unwaveringly polite spirit and considerate nature of PMJ's performances. It's at the culmination of this song that LaVance's otherworldly falsetto, the highest in pitch of any performer in the room, evokes screams of sheet delight from the crowd, already blurry-eyed from the O2 Academy's shelter on a Saturday night storm.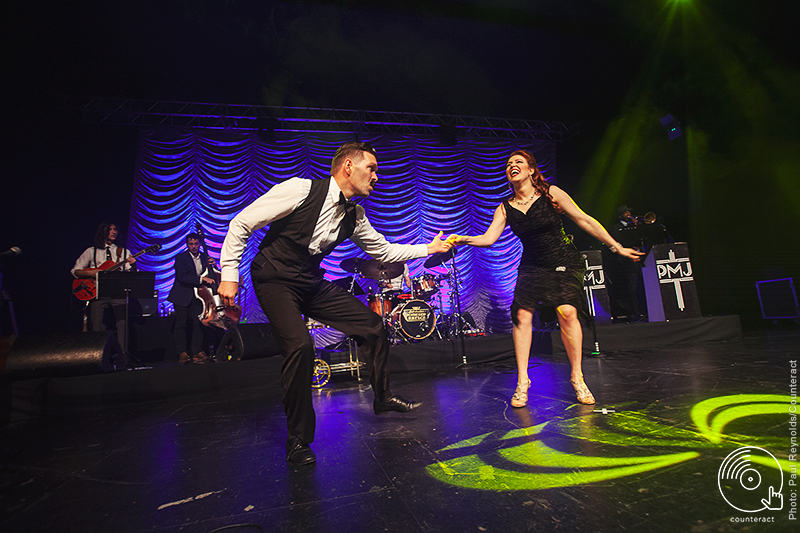 Bringing a sense of sincere solemness to the room, crystal-white lights don Ms. Harris for David Bowie's 'Life on Mars', her vocalised trumpets at tug-of-war with the real thing, to the audience's accidental amusement. The room is now physically as smoky as the Manhattan clubs that inspired it.
Jet's 'Are You Gonna Be My Girl', Metallica's 'Nothing Else Matters' and 'Africa' by Toto were re-hashed and carefully remixed with flashy tempo changes, sky-high sax solos and big-band raucousness, and even an instrumental interlude of 'Seven Nation Army' kept the show pulsating along.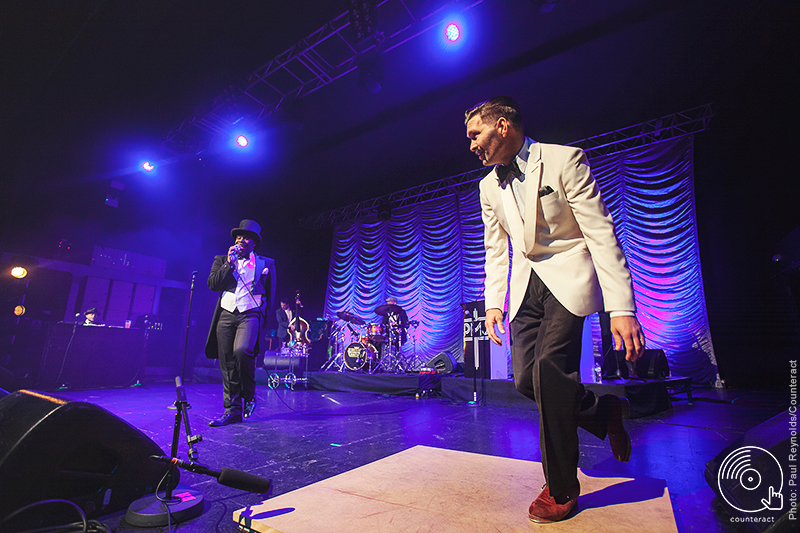 A break allowed for the crowd to get slightly more tipsy, before rushing back to the front barrier for 'Bad Romance' by Lady Gaga, 'Habits (Stay High)' by Tove Lo and 'Last Friday Night' by Katy Perry.
Further reworks included Portugal, The Man's 'Feel It Still' and 'Halo' by Beyonce – the latter undoubtedly got the most enraptured reaction of the entire setlist – as well as 'All About That Bass (Meghan Trainor), 'My Heart Will Go On' Céline Dion), 'Creep' (Radiohead) and 'What Is Love' by Haddaway.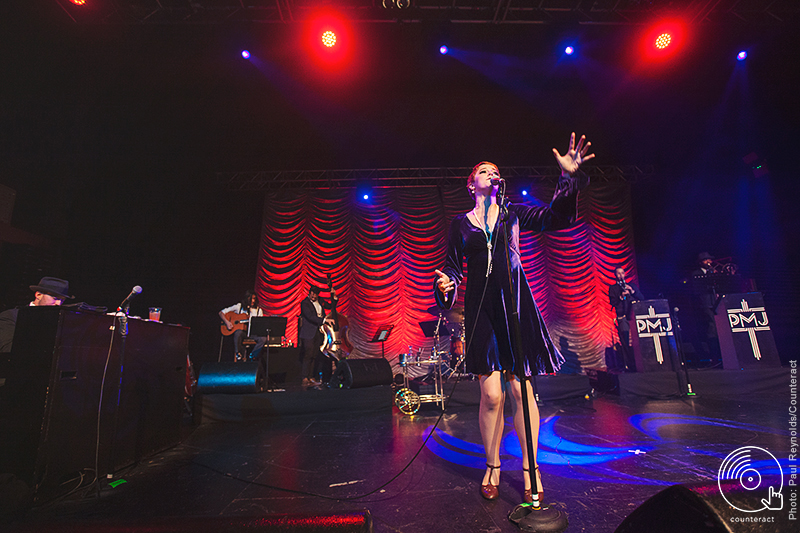 Listing the songs in a group shouldn't imply that they were similar; each track was given its own personality and unique take, flitting between ballads, 50's Diner jukebox hits, and a bucketload of charisma and charm from a splendid group who love what they do, and show it well.
Photographs by Paul Reynolds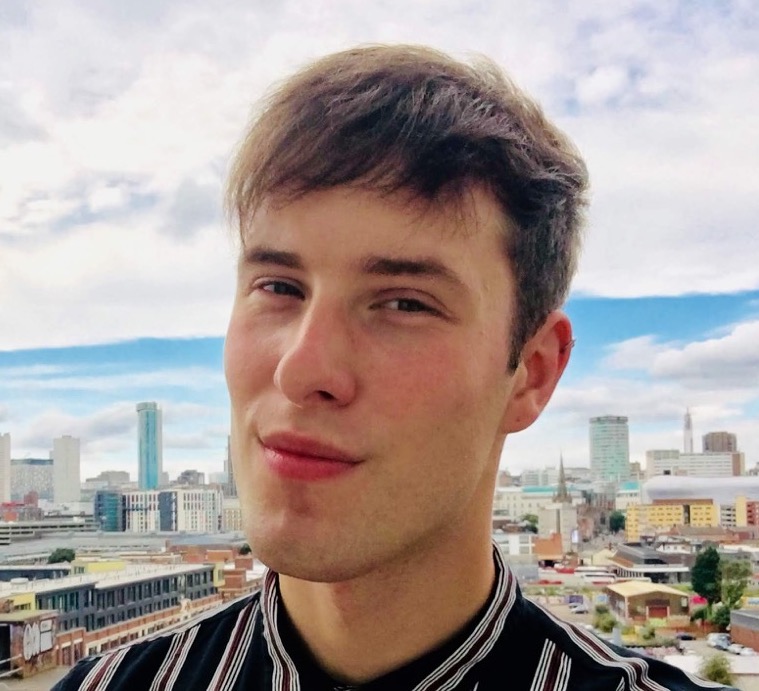 Gig and album reviewer + culture writer, celebrating the best of music and events happening throughout our city.