November 2019: 10 gigs in Birmingham for less than a tenner
Christmas comes early in November, as this is the month to sink your teeth into as many gigs as possible. It's hard to bundle all these gigs up into just 10, but we tried our very best to bring you some of the best in alt, psych, indie and more.
Chartreuse + Arlo Day
Who: Glowing soul with bedroom pop inflections
When: 6th November
Where: Hare and Hounds
Tickets: Free
The rest of the country is finally getting a glimpse into the incredible Chartreuse. Soft and wistful, yet pounding with soul, the local quartet are celebrating the release of new material with a free Birmingham show.
---
Brain Food + The Devil and Saint Joseph + Mundays
Who: Mind-bending Americana infused psych
When: 7th November
Where: The Night Owl
Tickets: Free
Your monthly injection of wild psychedelia is back with its creators at the helm. Brain Food whip up Americana riffs with oozing psych for a whole new take on psych rock, plus support from The Devil and Saint Joseph and Mundays, plus DJs and an arts market.
---
Hamer + Nonsuch + Exotic Pets
Who: Trashy punk performed at breakneck speed
When: 8th November
Where: Muthers Studio
Tickets: £5
If you've been lucky enough to catch Hamer on their other Birmingham adventures, you know this show is not to be missed. Trashy punk that barely pauses for breath, this is a heavy line up matched only by some incredible Birmingham supports.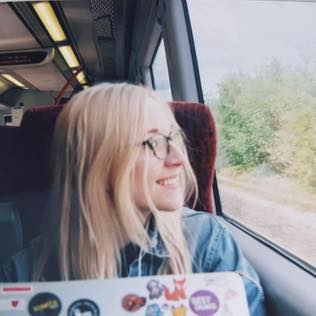 PR, events and social media by day, lover of all things geeky and retro. Can often be found scribbling notes at the back of the gig.