We took on Ghetto Golf: Birmingham's eccentric neon playground
With neon graffiti on the walls, music pumping through the speakers and creative cocktails in big red cups, this is a fresh and funky take on crazy-golf.
Start your night with a drink guaranteed to get you feeling competitive and confident before you've even taken your first swing. The cocktail menu of ghetto classics gives you an extensive choice of whipped cream beverages or prosecco-topped concoctions to sip under a roof covered in fairy lights.
As soon as your buzzer beeps louder than the music, you're good to go. Grab your clubs, score sheet, lucky golf balls, and head to the first hole. Leave whatever you know of mini golf at the door because you won't be faced with the conventional.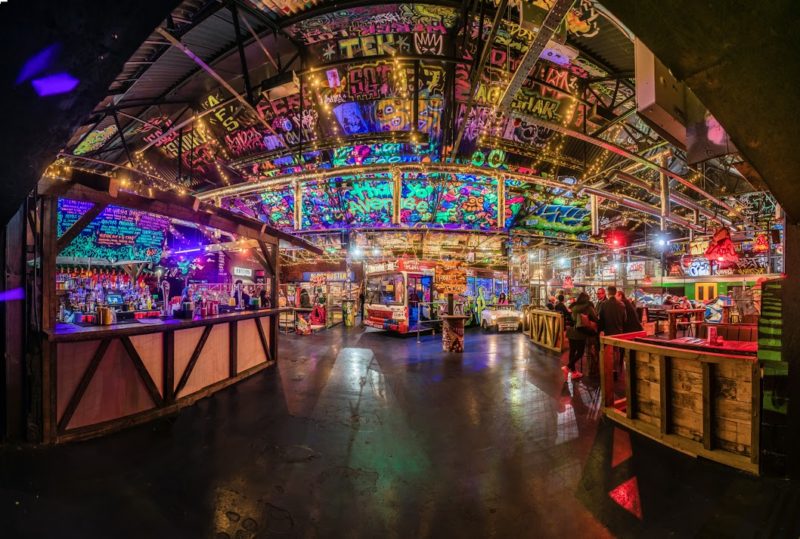 Before you know it, you'll be stood at the back of an old, graffitied bus trying to get your ball down the stairs, round the chairs and into a hole next to the driver. Stand back and watch your friends try their own hand at it after a few sips from their American-style, red cup.
One minute you'll be whacking the ball through a row of dildos, the next you'll be attempting (and maybe failing) to cleverly curl it round a tricky area in the hope it lands in the hole that, this time, is actually a toilet.
Take a look around you and a giant, bright Blockbuster sign will be hanging above you; five minutes later, you'll be surrounded by a horror film that's truly come to life, all before you're awkwardly manoeuvring between a 70's style living room and a bowling alley with oversized skittles.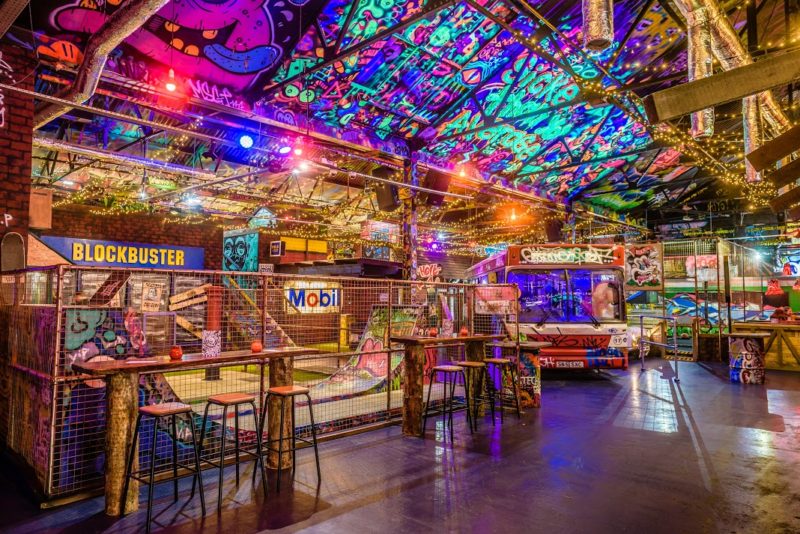 With a maximum of six tries on each hole, the game has a swift pace and a real competitive edge. As other groups stand close ahead and follow closely behind, there is an undeniable buzz with a guaranteed spot to sit and soak up the atmosphere in between rounds.
18 holes later, with a pacman-themed room to finish, it's game over. Drop your clubs, add up your scores and return to where you started.
The cocktail bar still waits and Slims BBQ Express is the ideal way to celebrate or commiserate; this unique British take on American BBQ with eastern influences serves up pulled pork burgers, lo pan fries and the best brisket sandwiches this side of the Atlantic.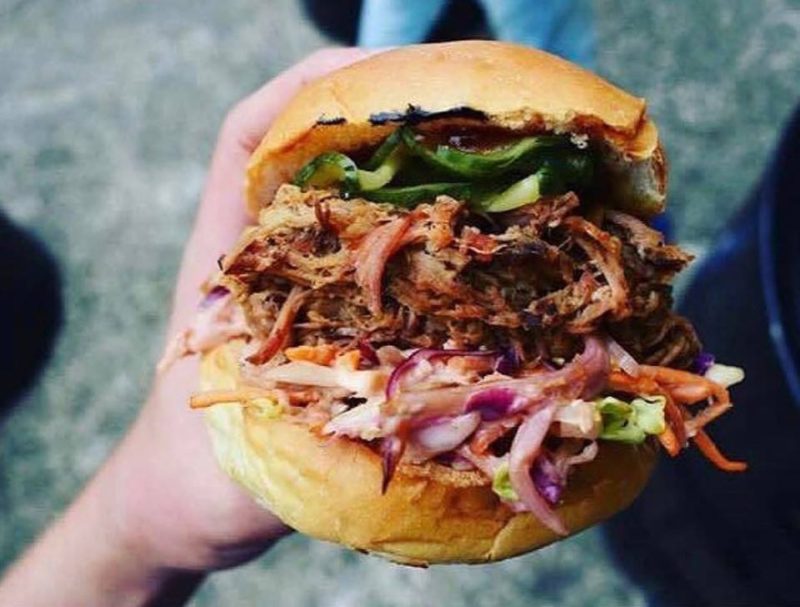 Ghetto Golf couldn't be in a more perfect location. It now sits as a part of The Custard Factory in Digbeth, the creative hub of Brum. You'll be a mere few minute walk from Digbeth Dining Club, The Old Crown and a fair few funky venues.
Pick from The Night Owl, Lab11, Spotlight and even Pirate Studios, the secret space available to rent for rehearsals, recordings and relaxing in a soundproof space with professional DJ decks.
This unique take on mini golf is eccentric, lively and addictive. And with it only existing here, and in Liverpool, everyone needs to know about it.
Like what you read? Head over to ghettogolf.co.uk/birmingham for more details and to book!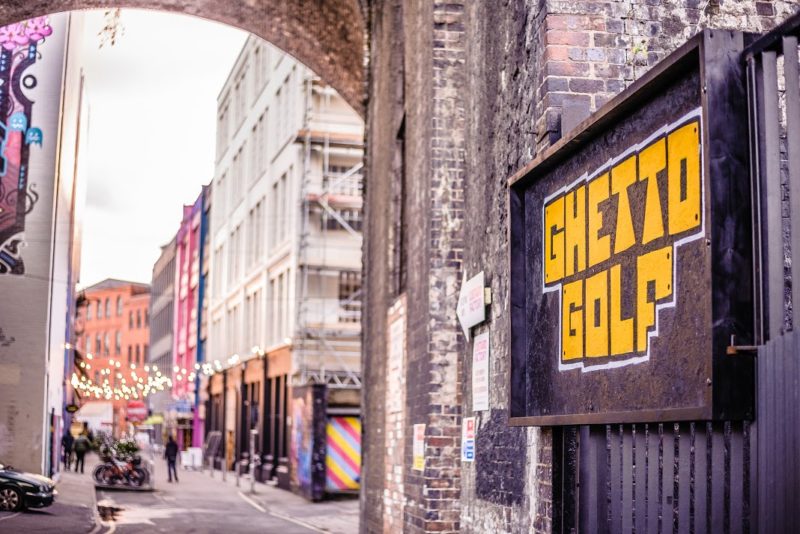 26 year old Brummie journalist with The Twang, The Streets, The Beatles & Elton John sitting amongst my favourite music