Review: Fizzy Blood mesmerise a Brummie crowd at the Sunflower Lounge
Fizzy Blood took over The Sunflower Lounge on February 27th to a room that madly grooved into moshpits
Support acts Fun Sponge, Sonder and Forever Cult eased the crowd in for a manic night with their modern twist on rock
Fizzy Blood gave the fans exactly what they wanted with their trademark heavy and addictive grunge sound
[amazon_link asins='B00YYGXBQG,B06Y1V9RVS,B01M3NY8MG' template='ProductCarousel' store='counteract03b-21′ marketplace='UK' link_id='ea99d0c8-1edb-11e8-b683-4d116202d95e']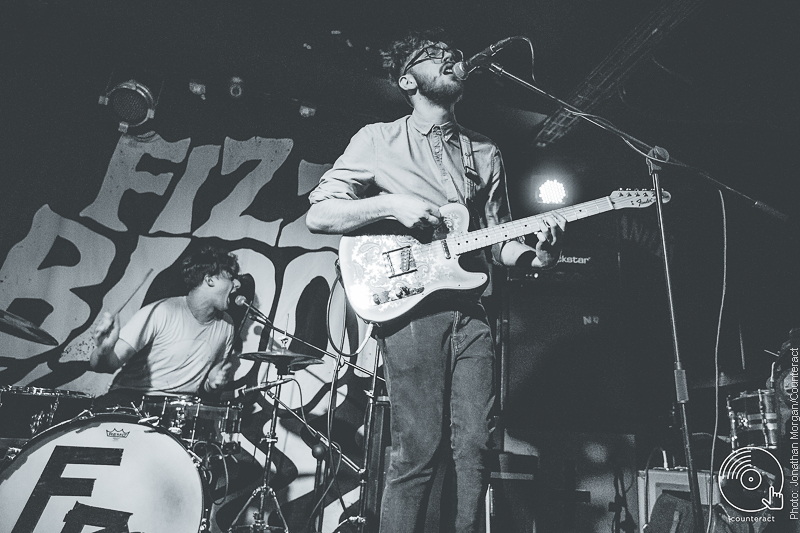 Fun Sponge
Opening the night was Fun Sponge, a two-piece from Coventry whose stripped-back rock singles kicked the life back into an icy Tuesday night. The pair were ridiculously relatable with 'Jagerbomb an Orphanage' creatively depicting one drunken Christmas Eve with fuzzy, grunge sounds and shouty lyrics like: "Friday night takes its toll on me / Stumbling round, I'm nearly on my knees."  Having described their sound as "Rock music for kids who cry after sex" and picked their social media names as '@funspongesorrymum', they are ironic, comical and refreshingly honest. What you see is what you get with this male duo.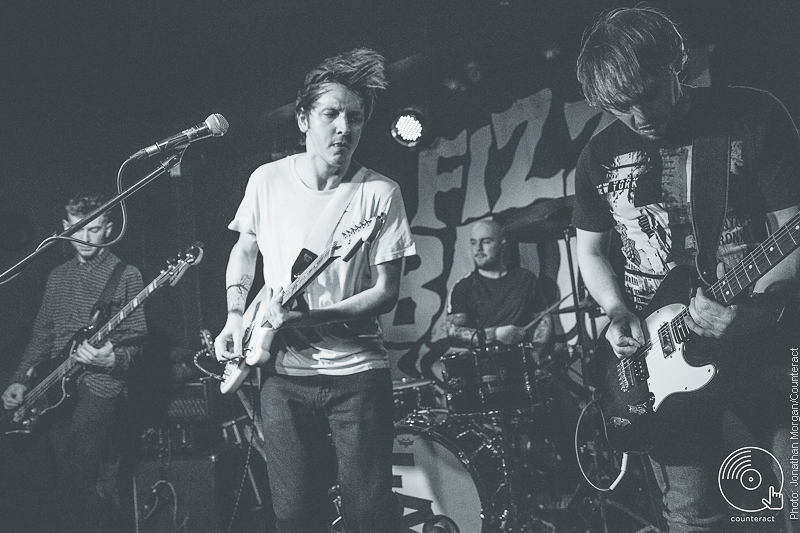 Sonder
Sonder took to the stage next. The Staffordshire four-piece presented catchy, pop hooks and huge guitar riffs with their singles 'Lost for Thought' and 'Make Up Your Mind'. 'We are Breaking' oozed similarities to Biffy Clyro and Foo Fighters with their modern twist on grunge-rock. With a debut music video for this single under their belts, frontman Kraig Fallows promised plans for a new single coming very soon.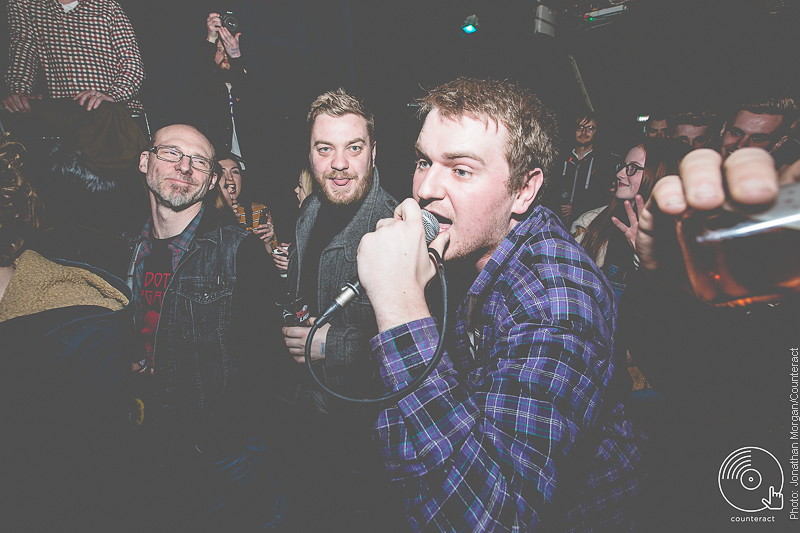 Forever Cult
Forever Cult, a grunge-pop quartet, were the perfect fit to prep the crowd for Tuesday's headline act. They took to the stage and unapologetically invaded the crowd's ears with their heavy creations. The raw punk sound blended with an indie vibe that was topped off with frontman Kieran Clarke's snarling lyrics. The Leeds-based group made a serious impression with Clarke stepping down from the stage and moving through the packed room to sing distorted lyrics in the faces of gleeful fans: "If it were up to me, I'd make you take the long way round / But I guess you're at the stage of losing your mind."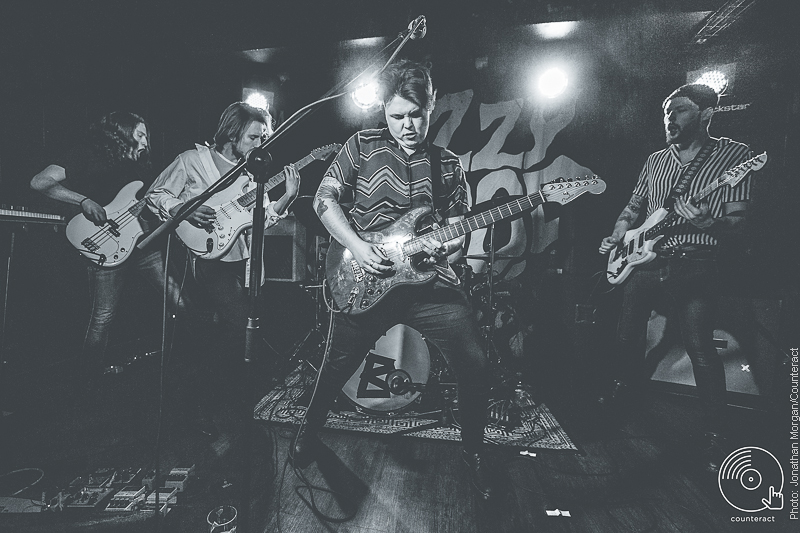 Fizzy Blood
Next up was the band named one of the brightest emerging talents in the UK rock scene right now. Fizzy Blood headed out on their first headline tour earlier this year and after wooing Manchester, Glasgow and home city Leeds, they opened their Birmingham set with one confident line: "We're Fizzy Blood and we're here to make you dance." The Sunflower Lounge hosted the impressive turnout and, with one fifth of the band coming from the second city itself, there was a mild and happy homecoming vibe. Every single person in the crowd was a clear, committed fan as they rioted with hands clapping in the air to the music the quintet has described as 'strong, stable rock'.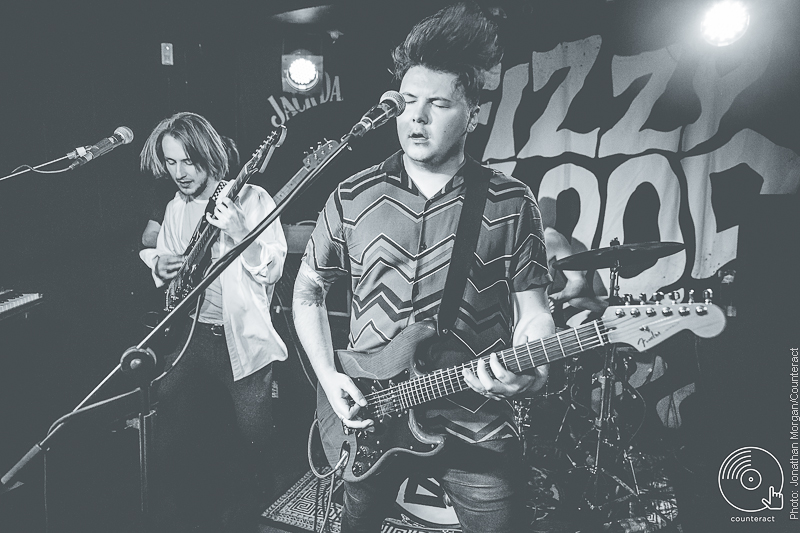 Fizzy Blood
Playing songs from recent EP Summer of Luv as well as fan-favourites and newer tracks too, the five-piece certainly stamped their rock n roll sound all over the deceptively small venue. It was impossible to escape the electric energy they oozed. 'Pawn', 'Haunted' and 'ADHD' depicted Fizzy Blood's aura down to a tee: heavy growls to accompany contemporary topics about manipulation, ghosts and mental health. A softer side to the band's repertoire was exposed in single 'Summer of Luv' with its psychedelic opening followed by seriously varied rhythms.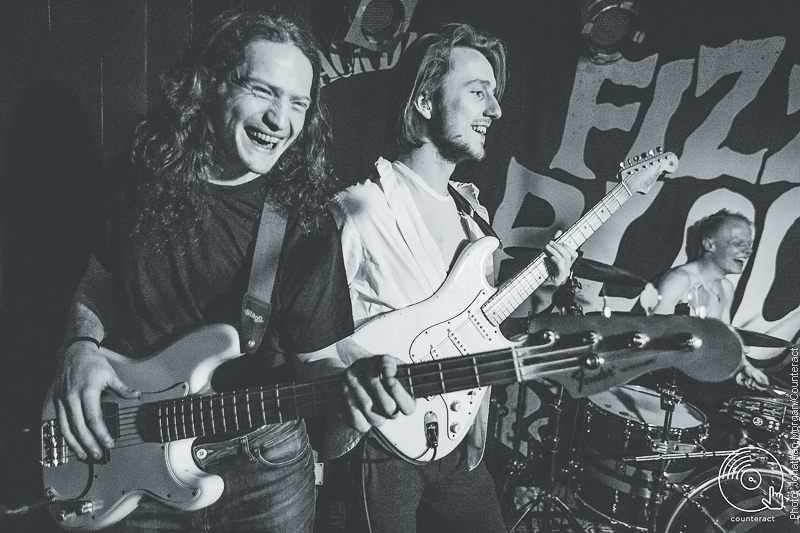 Fizzy Blood
Despite the usually mellow Tuesday night, every song forced the room to erupt with its infectious beat and catchy dark lyrics: "Dead, your body's in my head / One hundred needles to a thread, it's just a game." With Inkley's demand for the room to be split down the middle for the final track, 'January Sun', the inevitable moshpit arrived. The walls were lined with the gig-goers and the floor was clear as the rock group prepared to give the room the green light to pour into a pit of madness.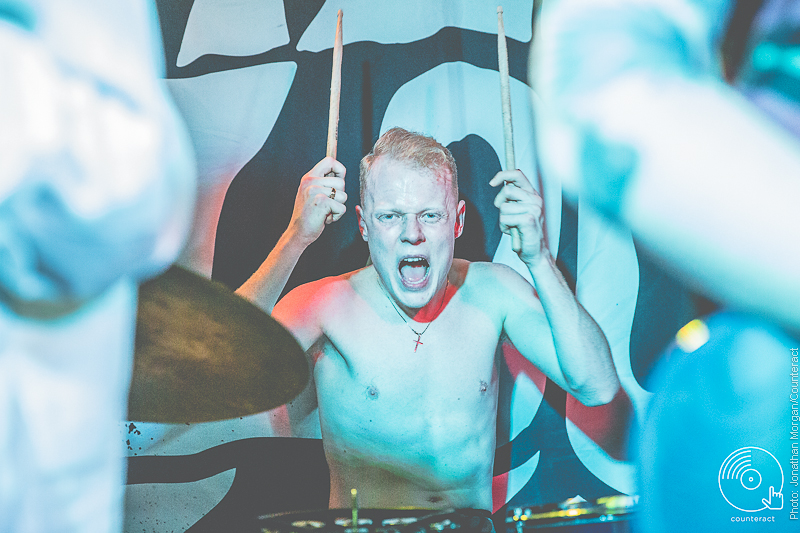 Fizzy Blood
Fizzy Blood wrapped up their set with an addictive vibe as fans left the night envious of Londoners who'd be witnessing the final gig of their headline tour the following night. The sheer energy they graced the night with was unforgettable and obviously deserving of a larger stage to bless their love of rock and roll with.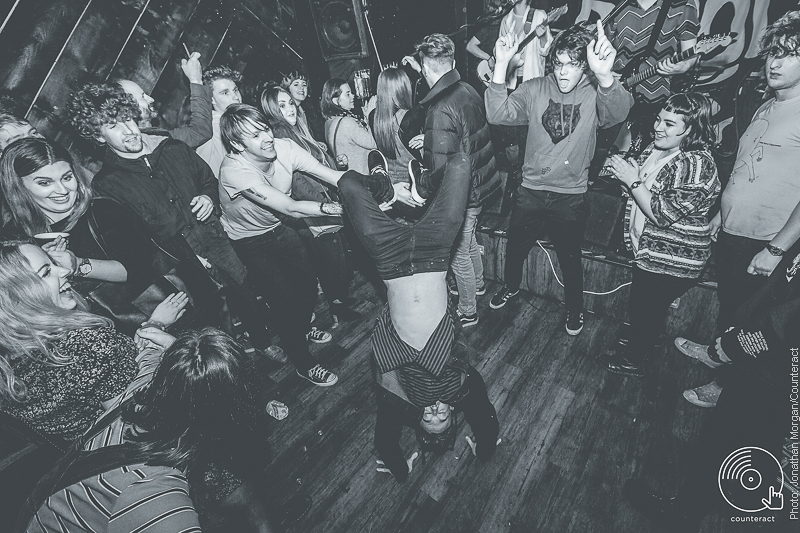 The crowd during Fizzy Blood
Photographs by Jonathan Morgan
26 year old Brummie journalist with The Twang, The Streets, The Beatles & Elton John sitting amongst my favourite music