Review: Morrissey re-emphasises his legendary status in Birmingham
Morrissey returned to Birmingham's Genting Arena on February 27th
The performance was heavy on solo material from his critically acclaimed album, Low In High School
Provocative, emphatic and fabulous: Moz did not disappoint     
[amazon_link asins='B075MWC681,B00KAMX1MM,0141394811′ template='ProductCarousel' store='counteract03b-21′ marketplace='UK' link_id='6c5bd9be-1edb-11e8-b538-65133f560304′]
As ever, the former The Smiths frontman has polarised public opinion between vehement vitriol and critical acclaim. Low In High School – his first release since 2014 – debuted at number 5 on the albums charts this November, and received praise as one of Morrissey's most musically adventurous feats. In the press, however, the singer has made ill-fated comments regarding Kevin Spacey and the 'rigged' UKIP election. But Tuesday night's performance in Birmingham was a unanimous success.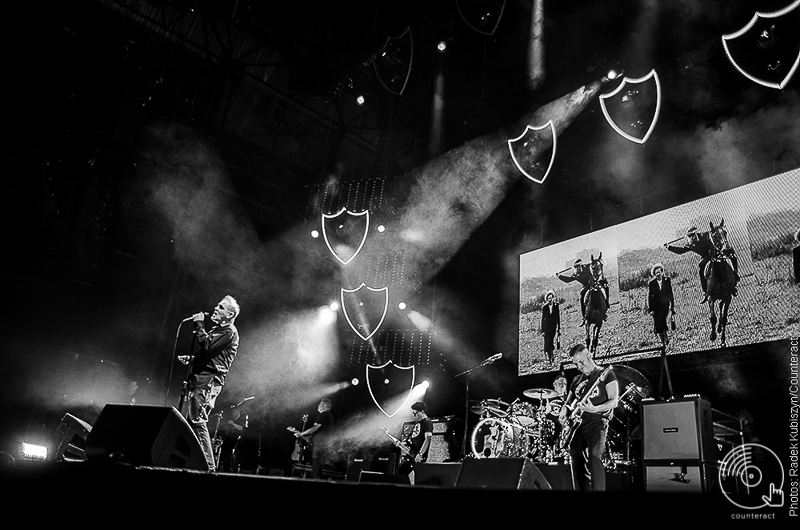 Morrissey
The atmosphere of the packed-out Genting Arena was electric, as the audience eagerly awaited Moz. Sparing no suspense or spectacle, the lights dimmed, and a gigantic cinema screen lit up.
A 30-minute show-reel of The Four Tops, The Sex Pistols, Germaine Greer and civil rights activist speeches followed. After a screechingly uncomfortable 2003 Top of the Pops cover of 'How Soon Is Now?' by Russian group t.A.t.u, the curtain dramatically fell and Morrissey strode on stage. With a flick of the wrist to cue the band, he launched into a fantastic tribute of Elvis Presley's 'You'll Be Gone'.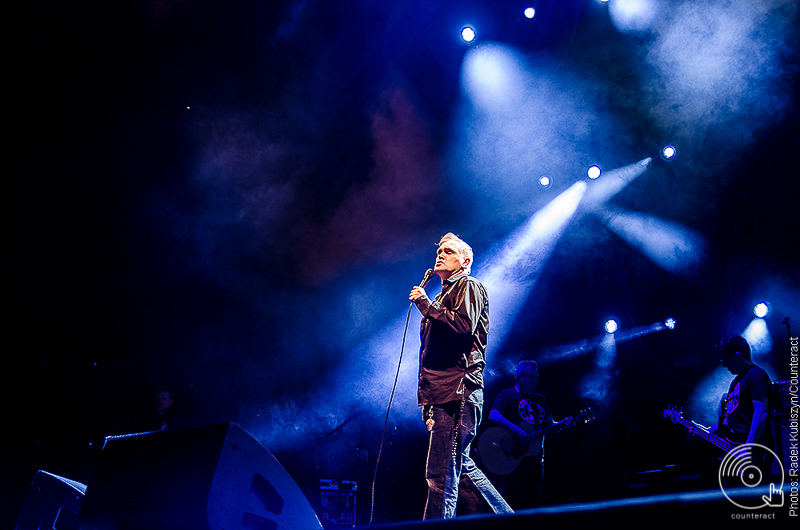 Morrissey
Next up was 'Suedehead' which, having been released in February 1988, celebrates its 30th anniversary. It's clear Morrissey's tremulous voice has lost none of its emotive power and purity over the years, as he glided over the "You were a good lay, good lay" chorus.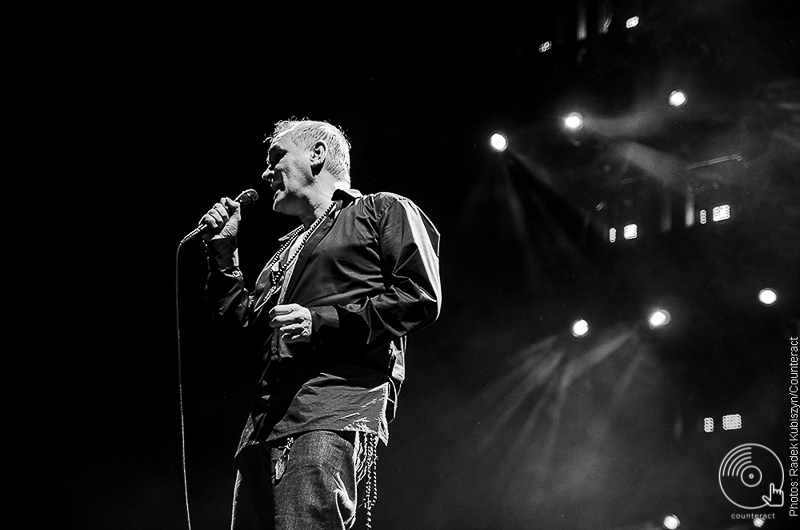 Morrissey
"So, that's what it is / You think you can handle it?" He later growls. Morrissey has always lived by the Oscar Wilde quote "Be yourself, everyone else is taken". Making continuous use of subversive cultural and political iconography, from Thatcher to 1960s film stills, his distinctively tongue-in-cheek intellectualism is anything but palatable. 'Bullfighter's Death' is accompanied by images of mutilated matadors, and 'Who Will Protect Us From the Police?' comes in to footage of men in uniform brutally beating civilians.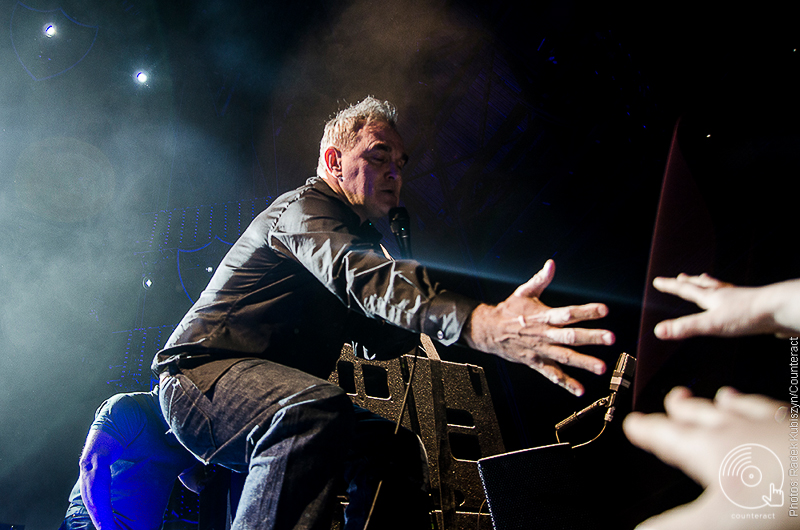 Morrissey
Much to the delight of the crooning crowd, two Smiths' favourites made an appearance: 'I Started Something I Couldn't Finish' and 'How Soon is Now?', the latter accompanied by whirling riffs and an oversized gong. 'Speedway' is the closing track and, in a final flamboyant gesture, Morrissey rips off his shirt and throws it into the first row.
Photographs by Radek Kubiszyn