Review: The Blinders cause apocalyptic mayhem in Birmingham
With their debut album 'Columbia' in the ranks as one of 2018's stand out albums, The Blinders are evidently comfortable in their dystopian daydream.
[amazon bestseller="blinders columbia vinyl"]
Charlie McGough, bassist in the band recently revealed how they want to keep things 'fresh', both for them and for audiences on their current extensive UK tour. Kicking things off in Birmingham at the O2 Institute on Friday, April 26, the band reminded Birmingham crowds how invigorating they are in respect of today's alternative music.
Local band The Clause were invited to open, a fitting addition due to the band's infectious 60s and 90s inspired sound. A dead-set conjunction of classic rock and roll a la Rolling Stones and rough and ready British indie, The Clause bare all and nostalgically look back on adolescence, which has proved more than enough to get Birmingham hooked. Nostalgia runs through the room as The Clause supported The Blinders back at their sold out Sunflower Lounge show. This, along with the four piece recently selling out the exact same room in celebration of their newest single, strengthened their performance even more and showed them as heavyweight Birmingham contenders.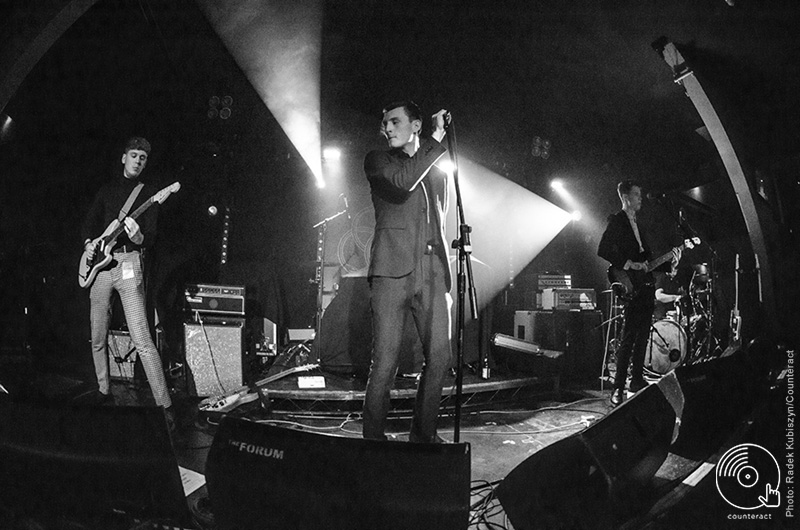 The Clause
Bridging the gap between The Clause's indie hooks and The Blinders' dark, dystopian alt-rock were The Ninth Wave. Sonically impressive, Haydn Park-Patterson magnetised all eyes with their incredibly commanding and deep voice reverberating through every body in the room, matched perfectly with moody, goth-pop synth. 'Half Pure', their first single for their upcoming record, rained down on the crowd with heavy 80s alternative melodies exuding emotion and atmosphere. The dual vocals (comprising of Haydn and Amelia Kidd) echoed through glass cracking beats whilst drum cymbals crashed like lightning in the greying skies of their hometown Glasgow. Their sound is chaotic, but only through emotion, The Ninth Wave are synth pop in their purest form, with dirt under their nails and a vendetta that only their debut album will tell.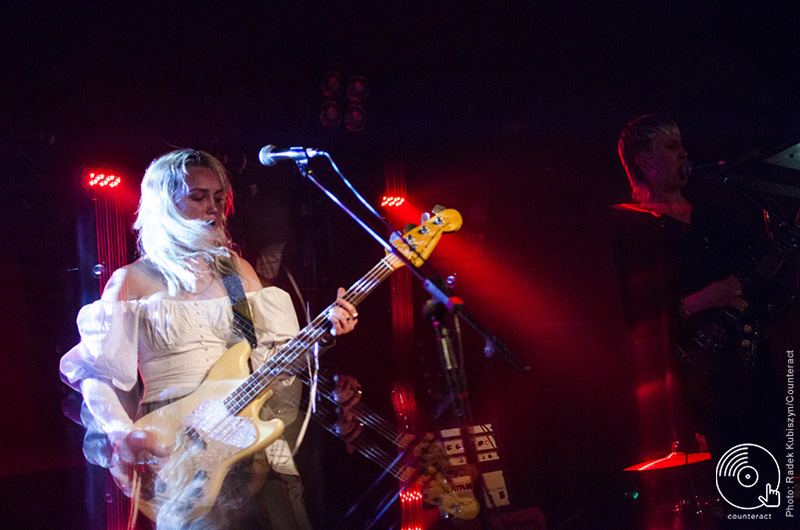 The Ninth Wave
FM radio static fills the room as we hear politicians of both today and days gone crackle between Gene Wilder's 'Pure Imagination'. Telegram beeps and air raid sirens fill the room as The Blinders charge in with album-opener 'Gotta Get Through'. Throwing themselves full pelt into their ominous, yet amplified material. Leading single 'Brave New World' electrifies the audience, joined by ironic echoes of the lyrics "oh to be from the land of the free".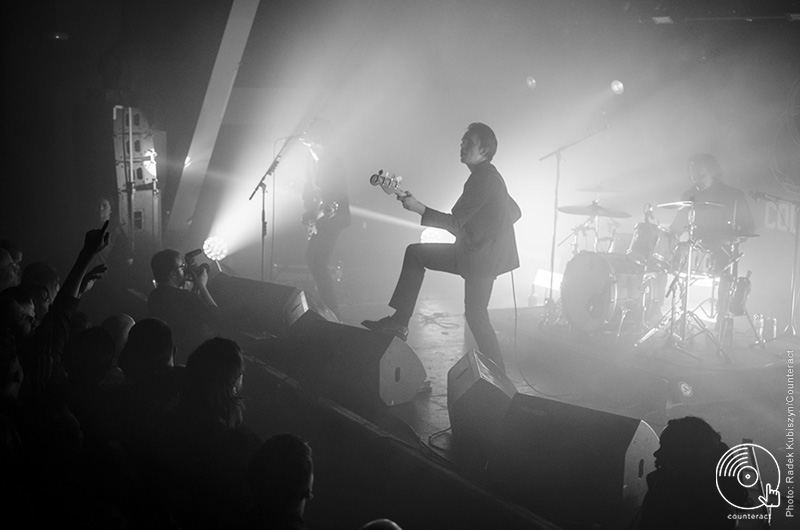 The Blinders
Searing guitars try on Americana riffs whilst drums pulsate through the 600-odd crowd, before the lights dim for the sultry fan favourite 'Ramona Flowers'. One of the only songs in their calibre that doesn't heavily focus on political unrest and an Orwell-esque narrative. Everyone is ushered into silence before a surge of power follows with 'L'Etat C'est Moi', 'Rat in a Cage' and 'Et Tu' – some of the stand out tracks from Columbia for their story driven lyrics. The grungy 'Brutus' (clearly inspired by Arctic Monkeys' sophomore Famous Worst Nightmare) closes the show, before 'Orbit (Salmon of Alaska)' satiates for the encore.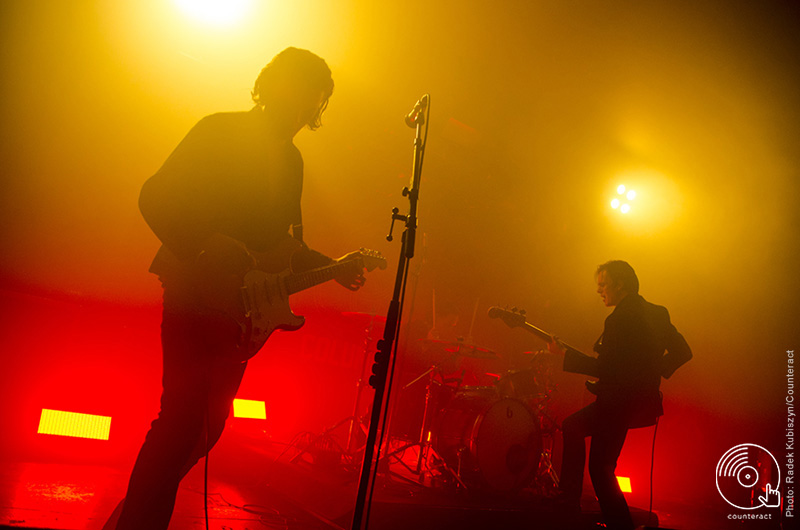 The Blinders
The Blinders are all about a hard hitting, apocalyptic atmosphere, building strong characters through nigh on impossible to pigeon hole tracks. However, there is a sense of 'home' felt in the crowd, with no tension. A worthy nod goes to The Blinders for supporting Safe Gigs For Women, expressing how they want no fan to feel intimidated or uncomfortable in their seas of crowds.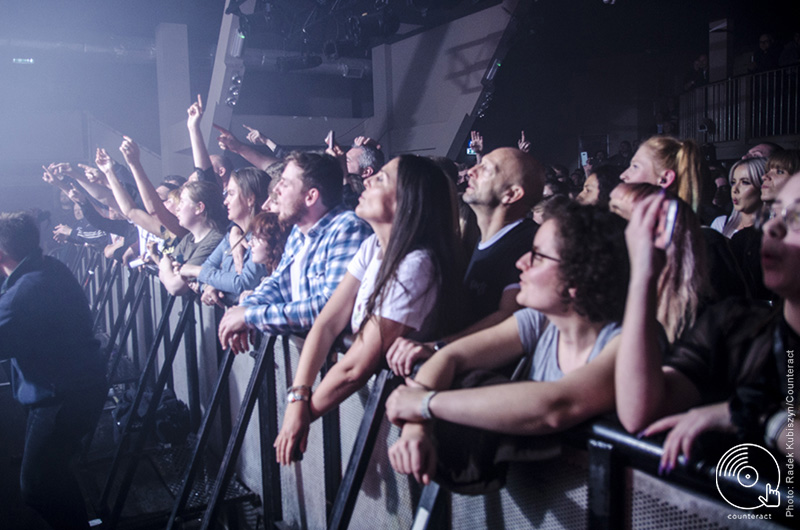 The Blinders
Seeing The Blinders' triumphant return to Birmingham in less than a year was the perfect reminder of why their praises have been sang so high. The thought put into their stage presence and atmosphere is evident, although it goes without saying many fans were hoping for more new material. The Blinders' have been vocal about how they want to naturally move on from Columbia, but how they're going to do that is a powerful card kept close to their chest.
Photographs by Radek Kubiszyn
Like this? Try these…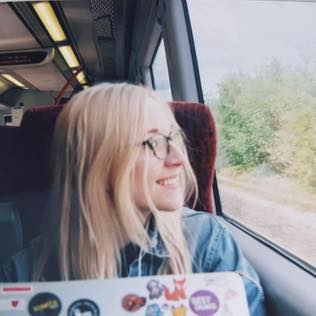 PR, events and social media by day, lover of all things geeky and retro. Can often be found scribbling notes at the back of the gig.