Review: Moon Duo go intergalactic at hypnotic multimedia show
Moon Duo ushered in November with an immersive performance at The Crossing on Friday night, with support from Killer Wave and Tropicando DJs.
Before Moon Duo have even taken the stage, tonight's crowd is treated to a preview of the light show. A cage of screens is erected around the performance space, caging in the instruments and providing a canvas for mesmerising visuals. The audience is excitable; The San Francisco husband and wife duo's most recent release Stars Are The Light marked a significant shift in their sound, one that Stereogum's Ryan Leas heralded as "far more blissful than ever before…there is a warmth and mellow euphoria to Stars Are The Light that create totally new shades for Moon Duo to play with." Live, this is new territory for them.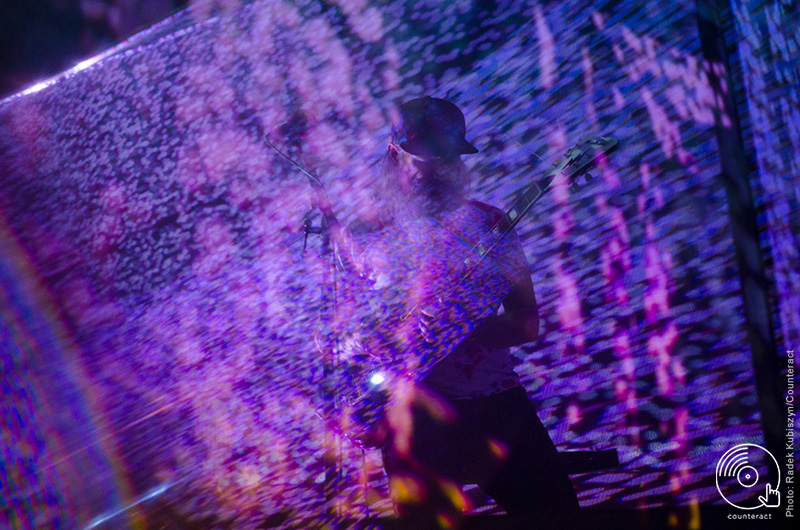 When Moon Duo start playing, the air shimmers with the hypnotic disco that underpins their new sound. Guitarist Ripley Johnson's playing meanders around the motorik rhythms of "The World and The Sun", lulling the crowd into a dreamy complacence. Lights bounce off keyboardist Sanae Yamada's silver anorak.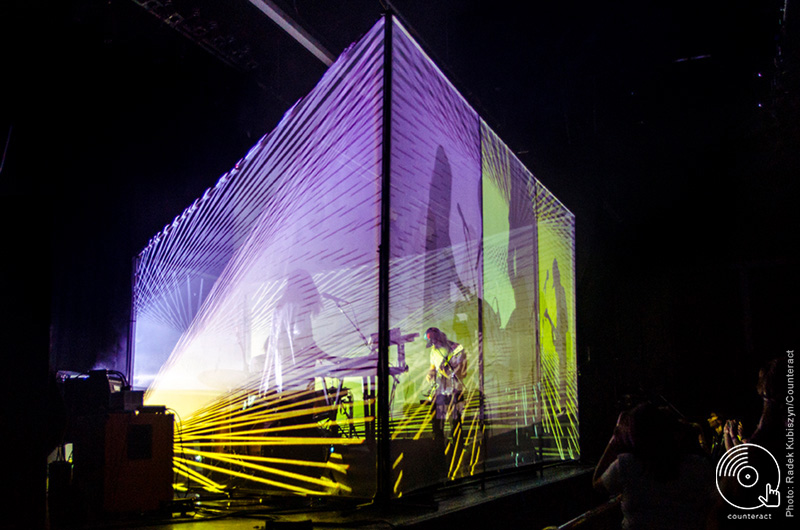 It's a shock when they fall back to their roots with a thunderous rendition of "Cold Fear" from their 2017 diptych Occult Architecture, but a welcome one. The cold industrial synths and ghostly vocals are a goth-psych wake up call that has echoes of Suicide.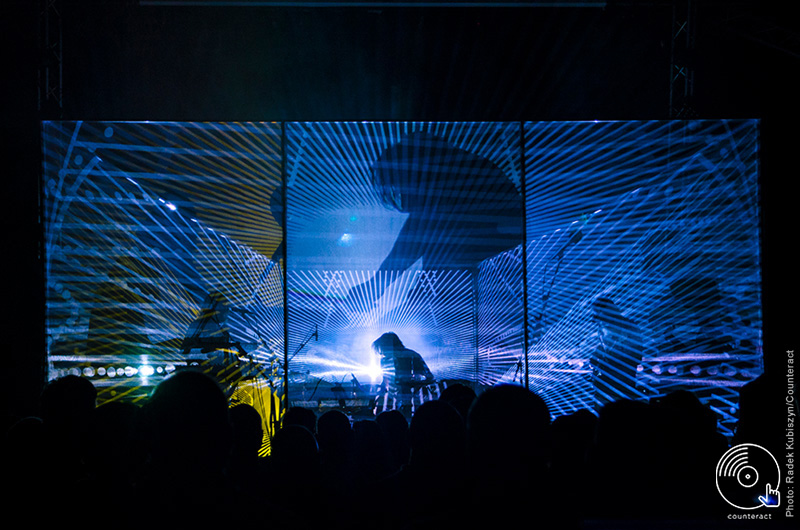 Each track has its own visual landscape of psychedelic visuals, from pulsating rainbows to flickering duochrome strobes. Johnson and Yamada cut distorted silhouettes against the projection screens like and acidic shadow puppet theatre. The whole performance is disorienting and euphoric. When Moon Duo close out the night, the audience call out for an encore. They oblige with their stylish interpretation of Alan Vega's "Jukebox Babe". Everyone in The Crossing is truly in Johnson and Yamada's own microcosm of woozy San Francisco psych.
Photographs by Radek Kubiszyn
Like this? Try these…
Visual artist, multi-instrumentalist, and scrounger. Always wearing headphones, probably listening to Ezra Furman, Sleater-Kinney or Goat.