Review: Parquet Courts are electric at sold out Digbeth show
NYC art punks Parquet Courts closed This Is Tmrw's Future Days weekender with a faultless performance at The Crossing on 11th November. Support came from rising stars Big Joanie.
[amazon bestseller="Parquet Courts vinyl"]
It's only their second day as touring support for Parquet Courts, but Big Joanie are already finding their feet on the larger stage. The three piece stand across the front of the stage, Chardine Taylor-Stone in the centre behind her stripped back drum kit.
Big Joanie have a spartan punk sound that manages to be both confrontational and endearing. Their music is a truly DIY exploration of their black feminist experiences, all done with a wry smile. One of the sets highlights is new single 'Cut Your Hair', a taste from the band's new album SISTAHS, which comes out at the end of this month on Thurston Moore's The Daydream Library Series.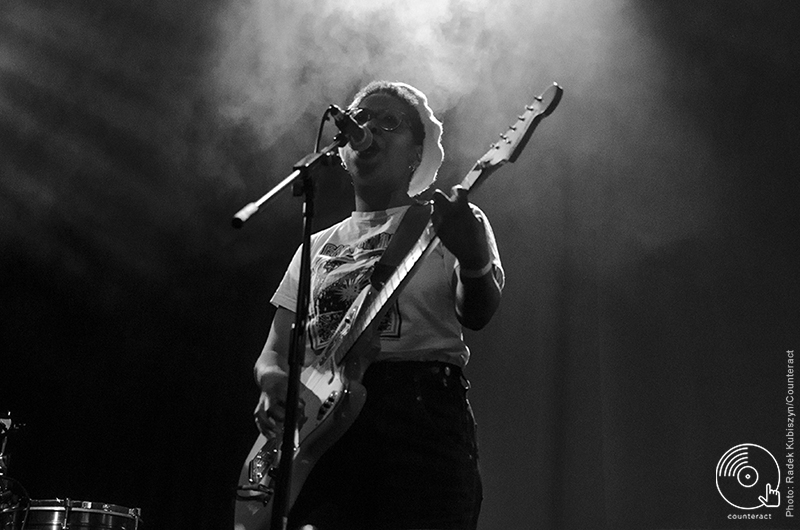 Big Joanie
It may only be the second night of the tour, but Big Joanie are eager to share how it's been going. Before playing 'Used To Be Friends' (another track from the upcoming album), Taylor-Stone tells of a man who was at their show the night before in Bristol. After their set, he came up the band to tell them "it's so amazing to see three sexy ladies up on a stage".
"This one goes out to all the women who play music and have to deal with this", she smiles. "He did buy our album though, so we got his money."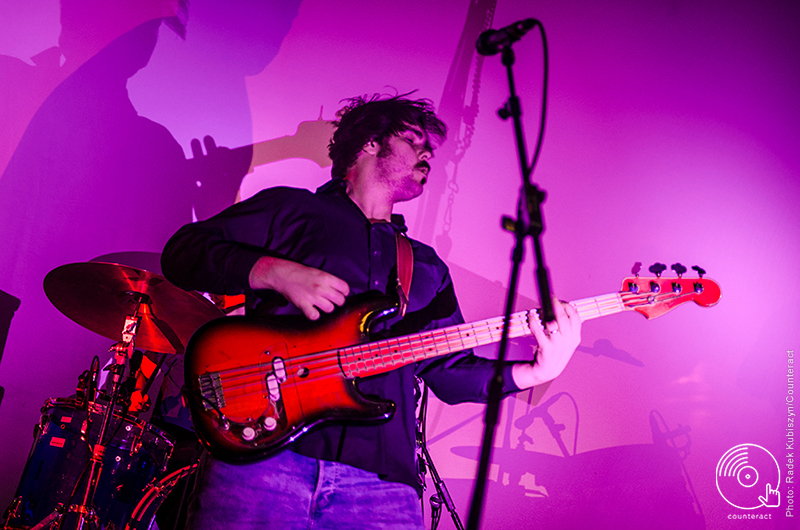 Parquet Courts
Parquet Courts take the stage illuminated by swirling, technicolour lights. These lights form the backdrop for their whole set, a tour-de-force of new songs and fan favourites. They open with 2018's 'Total Football', an electric anthem that sees the centre of the crowd erupt into joyous dancing. Bassist Sean Yeaton reciprocates, shaking his head from side to side as he plays like a dog with its head out a car window. Three songs in, and all four of the band are drenched in sweat, not to mention the audience. Parquet Courts are arrestingly tight, and their energy is unmatched.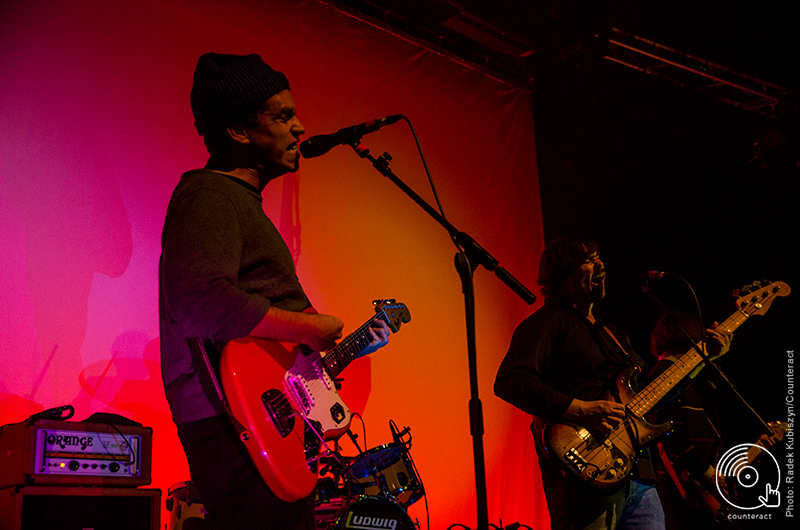 Parquet Courts
Songs from their latest Rough Trade release Wide Awake! are stand out moments. 'Almost Had To Start A Fight' instigates a big, bouncy pit at the front, while the titular track conjures up a festival atmosphere on the cold November night. As the applause fades from a rendition of 2016's 'Outside', an excitable audience member begins shouting "Wonderwall" insistently.
"I know you guys like Oasis over here, but they're hardly Third Eye Blind, are they?" jokes guitarist Austin Brown, Andrew Savage rolling his eyes. The group can't resist picking out an impromptu version of the request, before Brown pulls it back.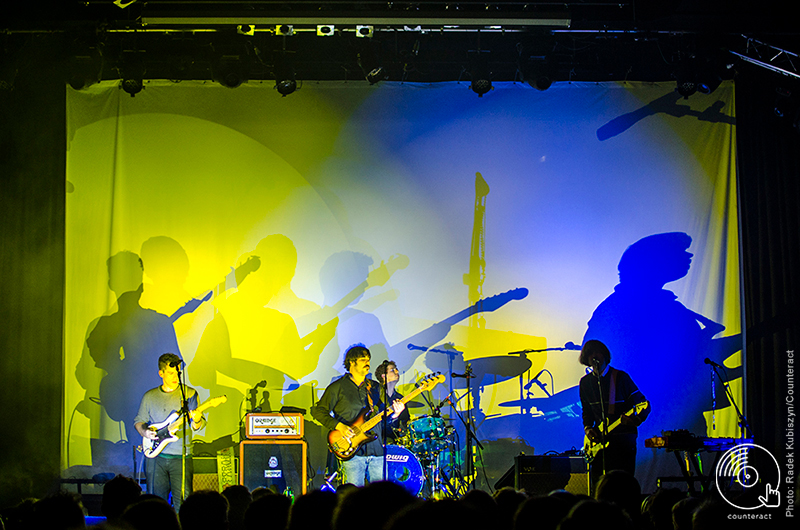 Parquet Courts
"That's a different song to the one we were playing…what was it, Champagne Supernova?". To the crowd's delight, the band launch into the jarring 'Bodies Made Of', silhouetted against the neon yellow lights. It might not be Oasis, but it goes down a treat.
Photographs by Radek Kubiszyn
Visual artist, multi-instrumentalist, and scrounger. Always wearing headphones, probably listening to Ezra Furman, Sleater-Kinney or Goat.