October 2019: 10 gigs in Birmingham for less than a tenner
This weather has been a bit naff, hasn't it? It all seems a bit dreary this month, but don't fear. Birmingham has come through with an incredible amount of cheap, and even free, local gigs. We tried to rattle it down into just ten, all for under a tenner.
The Cosmics + Mutes + Exhailers
Who: Birmingham/Irish psych punks
When: 3rd October
Where: The Night Owl
Tickets: Free
Kaleidoscope is your go-to place for the bands you need to know about, and the artists you need to support. This month belongs to The Cosmics, the reigning monarchy of the psych scene, still touring off the back of their debut EP. They're joined by the post-punk Mutes and the sludge psychedeliacs Exhailers.
---
Shanghai Blues + The Pines + Genevieve Miles
Who: Rip-roaring contemporary rock and roll
When: 4th October
Where: The Victoria
Tickets: £7
You may recognise Shanghai Blues, seeing as if they've supported the likes of Marsicans, The Rifles, Palace and more, not to mention critical acclaim in Clash, NME and the Evening Standard. Believe it or not, they're only just getting started.
---
THYLA + Party Hardly
Who: High octane Brighton indie revellers
When: 8th October
Where: The Sunflower Lounge
Tickets: £8
Hotly tipped as one of the hottest acts in the UK by NME along with other accolades, Brighton's THYLA are the perfect ying and yang of dream pop and venomous indie. This is a rare chance to catch one of UK's rising stars is such a small venue, which they will outgrow incredibly soon.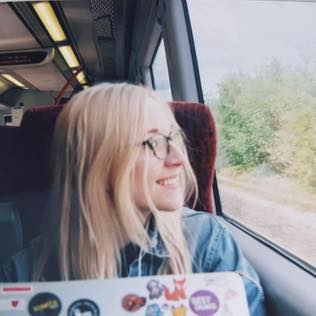 PR, events and social media by day, lover of all things geeky and retro. Can often be found scribbling notes at the back of the gig.