Review: Foals storm a sold-out Digbeth Arena
Foals were back in Birmingham on June 15th and 16th for two sold-out nights at the outdoor Digbeth Arena – amazingly, managing to avoid the weekend's unpredictable weather with an explosive Sunday night set
Foals have come a long way from playing to 100 people at The Sunflower Lounge. On Sunday night, 3,500 people packed themselves into the gritty Digbeth Arena for part two in a Brummie celebration of the band's evolving nature from math-rock amateurs of 2008 to a fully-fledged stadium outfit of 2019.
In those eleven years, Foals have both experimented sonically and matured massively into an act worthy of headlining festivals in the not too distant future – but they've not forgotten their roots either.
During an eighteen-song set which featured hits from all five of their studio albums to date, Foals were on a collision course with Digbeth, in the best way possible.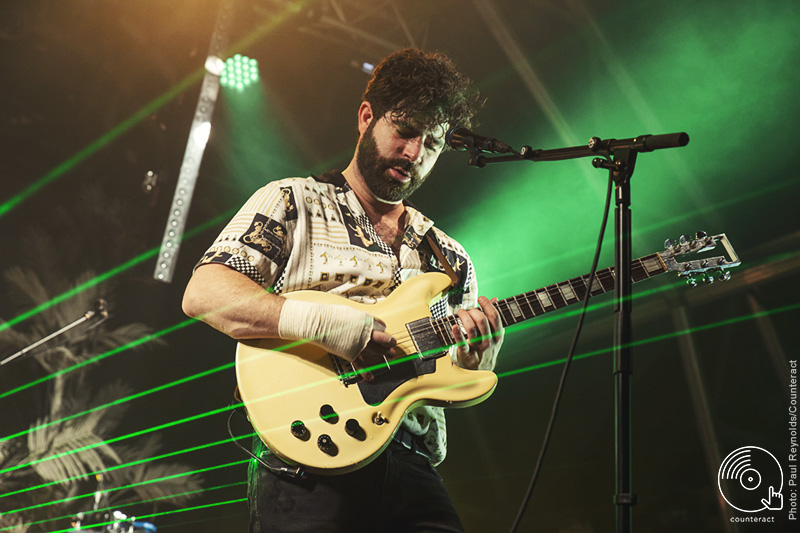 Foals
And there was no better way of showing off their latest experimental escapade by opening with the funky 'On The Luna' from Everything Not Saved Will Be Lost: Part 1. 'Mountain At My Gates' quickly followed, proving that tonight was going to be a greatest hits setlist of sorts, even if they didn't plan it that way.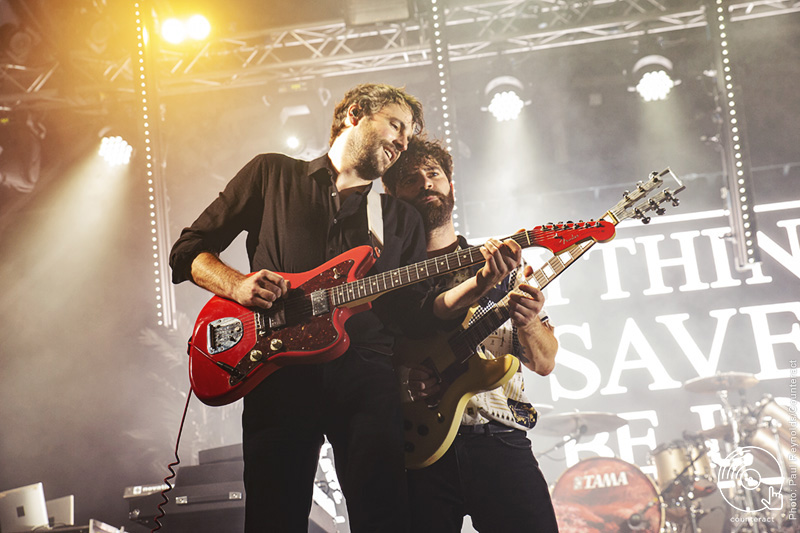 Foals
An effortless transition between 'Snake Oil', 'Olympic Airways' and 'My Number' only showcases Foals' versatility as they work their way through the trio of audibly different tracks without as much of a pause between them. "RE-AP-PE-AR" is chanted back at the band during the aforementioned 'Olympic Airways' – it's clear that these songs were made for arenas, even when these bigger stages were all but a glint in the eye of frontman Yannis Philippakis and co. way back in 2008.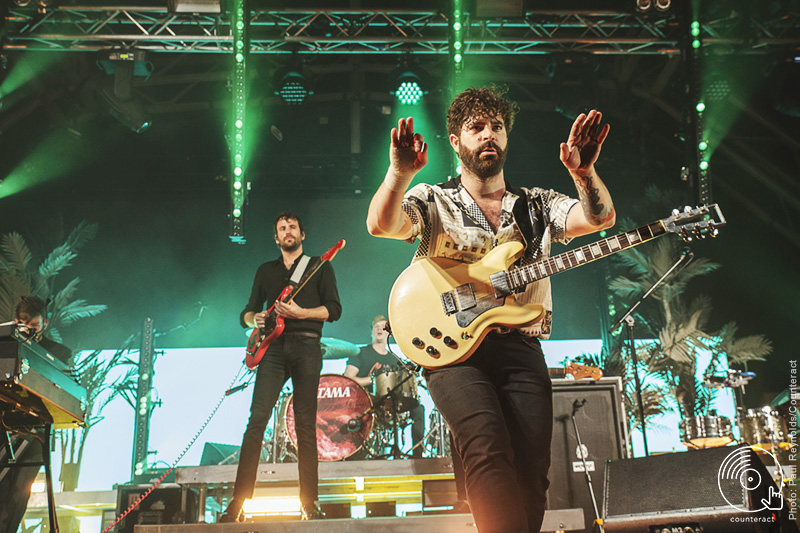 Foals
The hits kept on coming as 'Providence', from 2013's Holy Fire, well and truly whipped up the crowd. Let's just say those that were standing still weren't still for long.
👌🏻 @foals @DigbethArena not bad for a Sunday pic.twitter.com/ozaVsPelUO

— Richard Franks (@richardpfranks) June 16, 2019
Anyone who has ever been to a Foals gig before will know all about 'Spanish Sahara' – the soft start manages to make an incredibly hectic outdoor show feel a lot more intimate as Yannis keeps the crowd serene, before building up to a "ripper" of a crescendo. And all of this directly after the detonation that was 'Providence'. That's some going.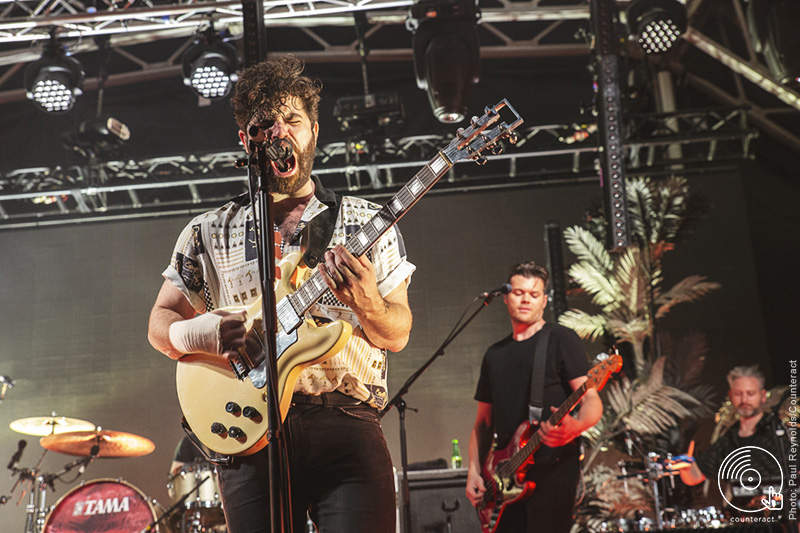 Foals
It's ever impressive that Foals can transition between those slower songs to the explosive tracks with ease, and it's in those explosive tracks that this band prove why they deserve to be tearing up shows and festivals around the world.
Proof of this (not that it's needed) comes in main set closer 'Inhaler' which sees the front half of Digbeth Arena open up once more, as screams of "I can't get enough space," reverberate around the railway arches and Yannis gets involved with the crowd himself.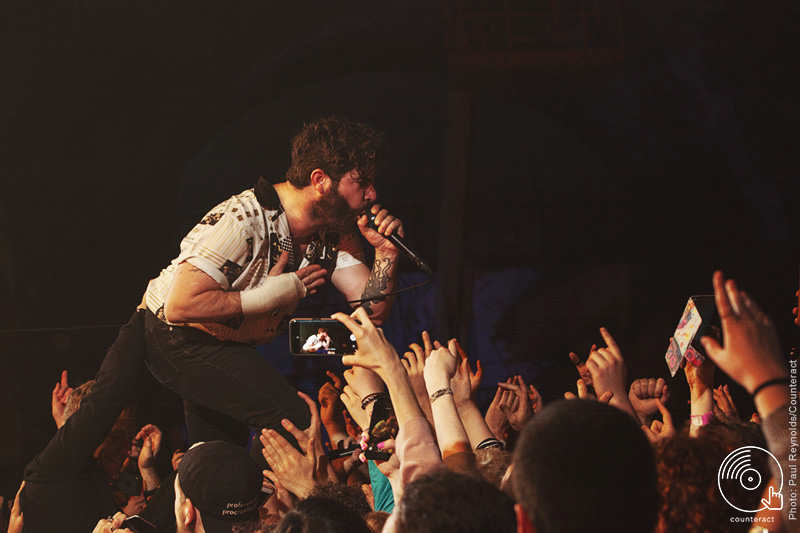 Foals
Returning for a three track encore, including grungy unreleased song 'Black Bull', Foals end their set with 'Two Steps, Twice' from their debut album which encourages more circle pits to open and crowd surfers to go for one final hurrah.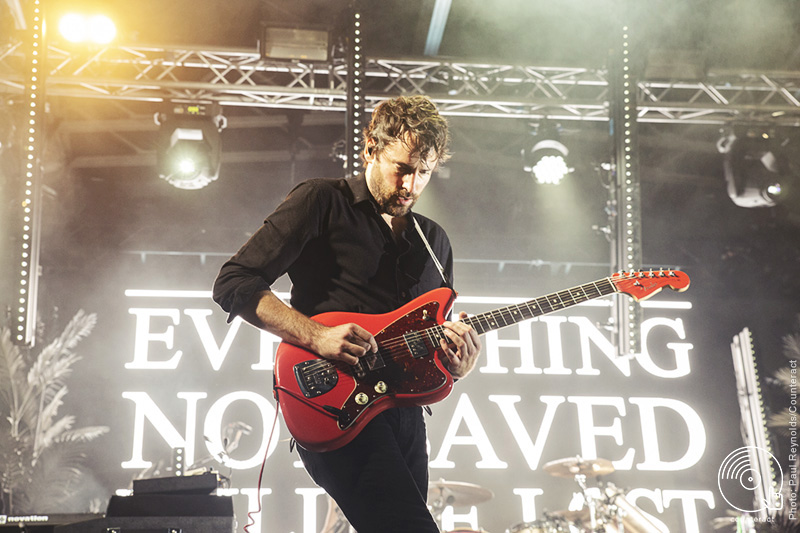 Foals
If there was any proof needed that Foals are ready to take the step up, this was it.
Photographs by Paul Reynolds
Setlist:
On the Luna
Mountain at My Gates
Snake Oil
Olympic Airways
My Number
Black Gold
Sunday
Syrups
Providence
Spanish Sahara
Red Socks Pugie
Exits
In Degrees
White Onions
Inhaler
Encore:
Black Bull
What Went Down
Two Steps, Twice
Like this? Try these…
Founding editor of Counteract. Freelance travel and music journalist.