Review: Violet bring psychedelic chaos to the Sunflower Lounge
Violet played a festive hometown show at The Sunflower Lounge in Birmingham on Wednesday 20th December
Busy room enjoyed support sets from Rai Kah Mercury, Izzara and Starwheel
Last night's performance by Violet at The Sunflower Lounge felt almost ceremonious. The room was packed to the rafters with a drove of fresh faced fans, clad with black and white band t shirts proudly adorning the bands name. Last night's collection of lively Midlands acts gave Birmingham locals hope that "B-town", and local music itself, is not being left to die.
The first support Rai Kah Mercury had a cult following with them. They introduced themselves with a slow jam, south western sounding track with plenty of rock and roll charisma. Their classic rock guitar licks were met with flickers of blues and soul both in their lyrics and in the voice of lead singer Tomas Crean.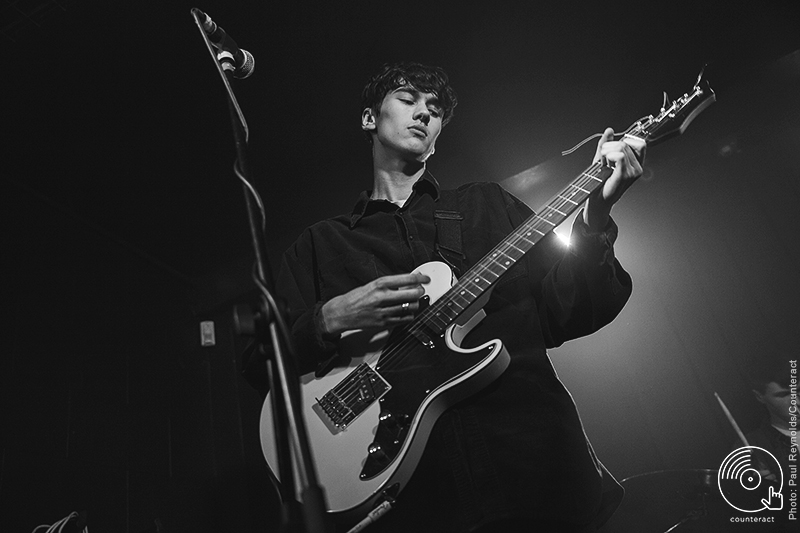 Rai Kah Mercury
With a slight country twang hidden amongst the blues aesthetic, Rai Kah Mercury's sound is almost biblical. Guitars could easily be swapped out for keys and their tracks could boom from a gospel service. However, it's the more indie songs they introduced later into their set that let fans see Rai Kah Mercury's potential. Grungy guitar riffs were met with heavy snares, then racing solos hit even harder in a battle to conquer the crowd. This electric ending left the crowd salivating, and showed them Rai Kah Mercury have the potential to hit with even heavier cargo.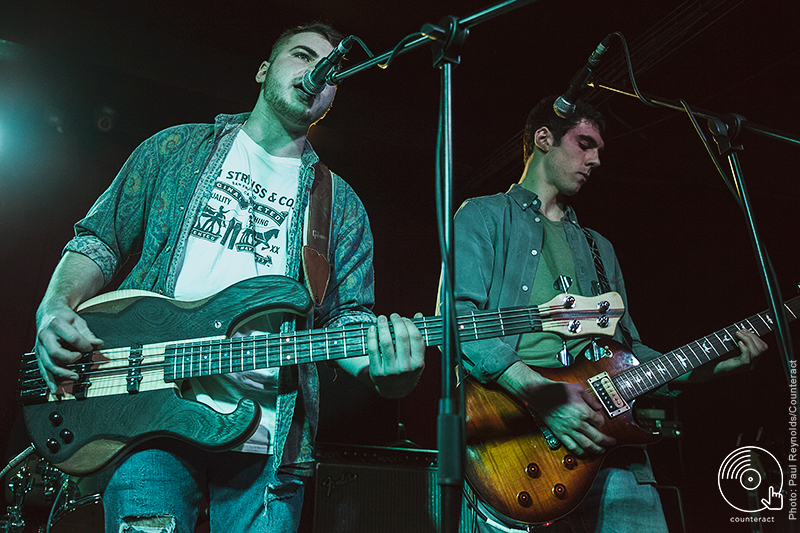 Izzara
Next line up Izzara had a tough act to follow, but met the crowd with tenacity. An indie-pop sound with a pop-punk twang, much like if the guitar tunes of the Maccabees joined forces with the lyrical power of Brand New. Their set was a mixed bag of spritely indie jams, pop punk hits and acoustic ballads. Its these acoustic tracks such as 'Losing' that showed both the talent of lead guitarist Ben Hughes and the vocal range of lead vocals and bassist Owen Blythe. His room-trembling high notes were hidden amongst the larger tracks, such as 'Mirror' which ended their set. Gritty guitar chords hit hard alongside hyperactive solos, a twist on their past few bluesy ballads the audience had warmed to. Izzara wowed the crowd with a variety of crowd pleasing tracks, although a signature sound was hard to pin point this time round.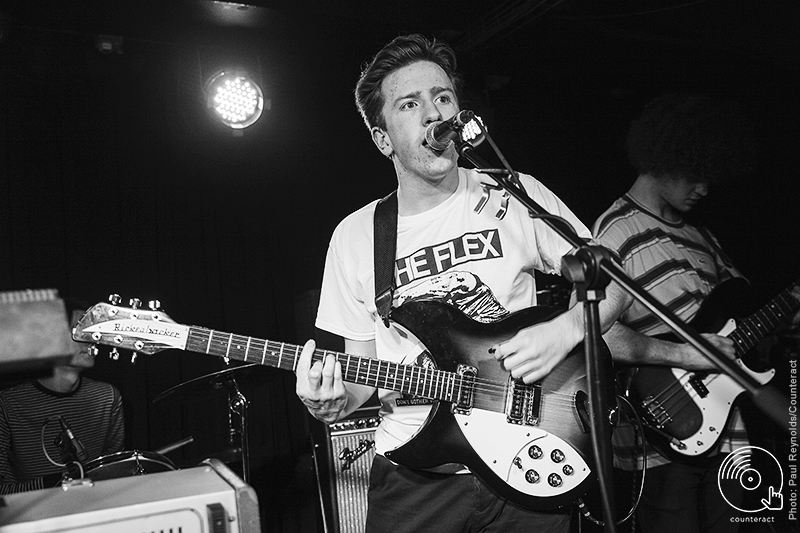 Starwheel
The night then fell into a dreamy landscape with Starwheel, whose set was surprisingly short but satisfying. Starwheel kicked up beachy, surfer guitar tones and synchronised dream pop to bring a laid back, retro feel with modern day quirks. The smooth bass is the glue that holds this band together, tracks like 'Gypsy' is where their synchronisation is in full swing. Guitar riffs twang and reverb alongside synth and keys, which echo into hazy, trippy lounge music. A perfectly harmonious, but quick set, leaving more to be discovered about the cosmic swirl that is Starwheel.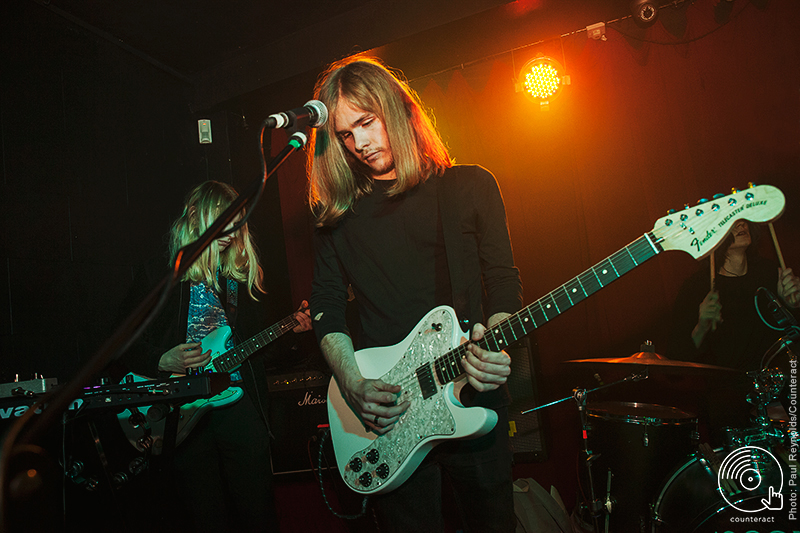 Violet
The main offering Violet had sent the fans into a frenzy before they'd even began. They introduced themselves with a glowing, ethereal synth instrumental that allowed them to slide into their indie-groove tracks. Pulsating bass and lucid synths reel in waves, creating spacey introductions and verses that catapult into hyper speed creating meteoric choruses. Guitar riffs and chords were layered on thick amongst cascading synths, snapping drums and crooning vocals. It's a hypnotic formula, one that sends devout crowds into a frenzy, one that the basement of The Sunflower Lounge finds hard to contain.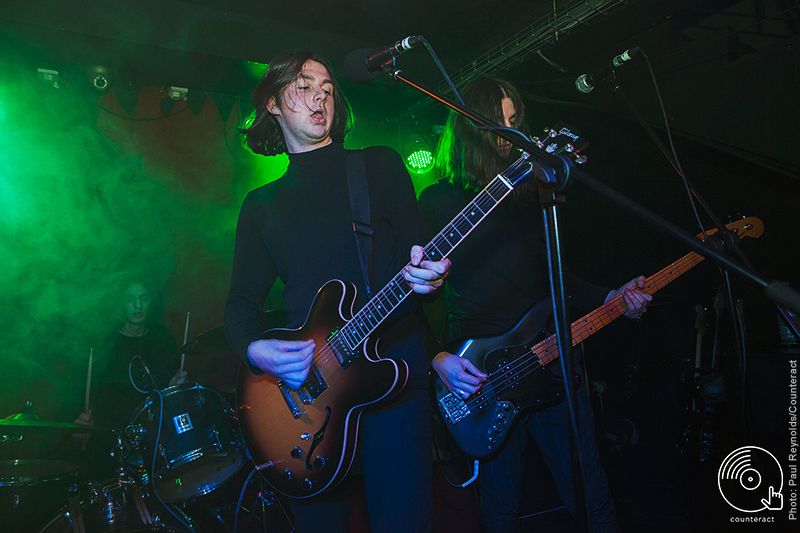 Violet
Even their slower numbers have perfected the winning formula. Riffs are softer, subdued, whilst whirling synths take the stage. And then comes a deep breath in and punch. Breakdowns become dramatic and all encompassing. Its grungy, yet sophisticated and structured enough to direct the crowd as they please.
Much like Liam and Noel in the 90s, or Thurston Moore and Kim Gordon a decade before – Violet know the sound of their time. Its care free indie rock, but with a twist of retro psychedelia. They've hooked on to British temperament and hunger for something new, and by hell do they deliver it.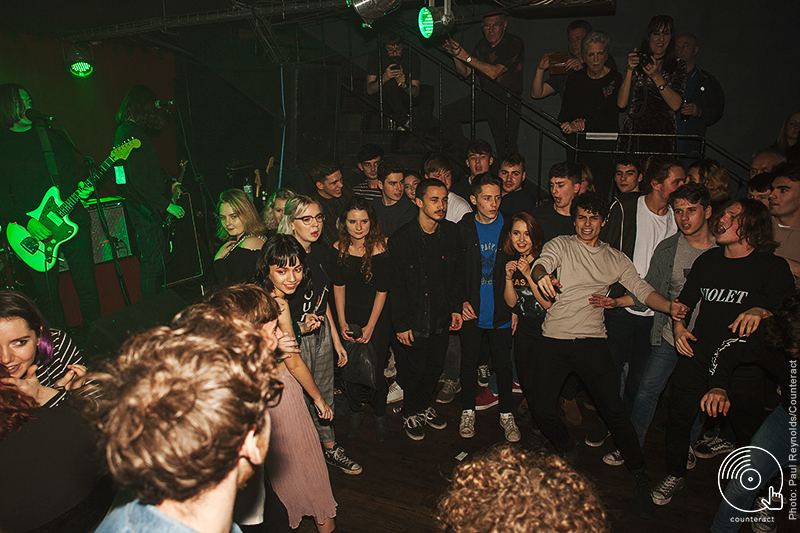 Violet
It's a cliche to say that a band tore the roof of the place, but Violet came pretty close. They can't be contained in such an intimate venue and are deserving of crowds just as enormous as their sound. Judging by their recent praise in publications such as Dork and Clash Magazine, its only a matter of time before Violet follow in the footsteps of other Birmingham bands that have left this city for national recognition and well deserved notoriety.
Photographs by Paul Reynolds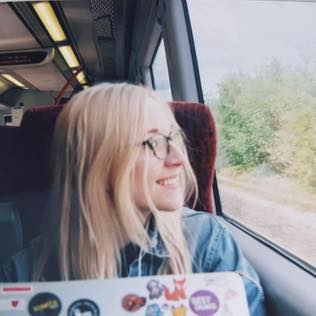 PR, events and social media by day, lover of all things geeky and retro. Can often be found scribbling notes at the back of the gig.