Boat to Row launch crowdfunded album 'Rivers That Flow in Circles'
Celebrated Birmingham folk outfit Boat To Row are set to launch their newest record 'Rivers that Flow in Circles' with an exclusive performance on Friday, October 18th at Digbeth's The Night Owl.
Boat to Row are known and loved due to their intricate sets, woven tightly with strings, guitar melodies and vocal harmonies that are layered to create a rich tapestry of work. Michael King, Ben Gilchrist, Lydia Glanville and Dan Cippico combine their multi-instrumental knowledge with ease to create a skilfully crafted sound, both energetic and balanced.
The album launch party will also see support from the innovative, atmospheric jazz and pop singer Rosie Tee, who takes inspiration from the likes of Björk and Birmingham's own Laura Mvula. Joining her are Odmansbox, a vibrant and driving trio who are just like their namesake: off-kilter, poker face, joking but deadly serious – a musical knick knack drawer or junk shop.
---
Boat to Row's album has already received critical acclaim, BBC 6 Music's Tom Robinson saying "It's great to see them back in style," whilst Folk Radio's Mike Davis called the album 'Sublime'. 'Rivers That Flow in Circles' was paid for via crowdfunding, which took an unexpected turn as the platform they used went bust. Undeterred by the bad news, the quartet fundraised again through live performances and social media, and released the album in full on Friday, September 20th.
Guests can hear new tracks 'Spanish Moss' and 'On Your Own' live for the first time on Friday, October 18th at The Night Owl on Lower Trinity Street, Digbeth. The independently ran club has hosted acts such as Black Mekon, Cherry Pickles, Modern Literature, High Horses and more, as well as hosting popular tribute nights to David Bowie, Oasis and Small Faces to name a few. The Night Owl recently won 'Best Brum Cocktail' in the Independent Birmingham awards and had the pleasure of having Oasis drummer Tony McCaroll perform live for the first time in 20 years.
Tickets are £7 and include entry into soul and retro club night Dig? After. Tickets are available from www.theticketsellers.co.uk.
Like this? Try these…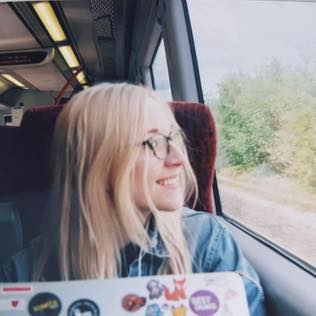 PR, events and social media by day, lover of all things geeky and retro. Can often be found scribbling notes at the back of the gig.