Review: Fickle Friends deliver tropical set at Birmingham's O2 Academy
On their biggest headline tour yet, Fickle Friends and their pals brought an incredibly energetic live show to the O2 Academy's middle room on Friday 26th October.
Despite starting at the early hour of 7.30pm, birmingham band FLARES already have a quite a crowd when they step on stage at the second room of Birmingham's expansive O2 Academy. The first of two supports before the crowd is graced by Fickle Friends, the baby-faced four piece are surprisingly polished for a band who have only been making music together for year. They look like they're having the time of their lives, and their catchy, guitar heavy tunes have the growing crowd clapping and swaying along in no time. Towards the end of their set, a punky cover of M.I.A's 'Paper Planes' really gets the crowd going and pumped for the next two acts.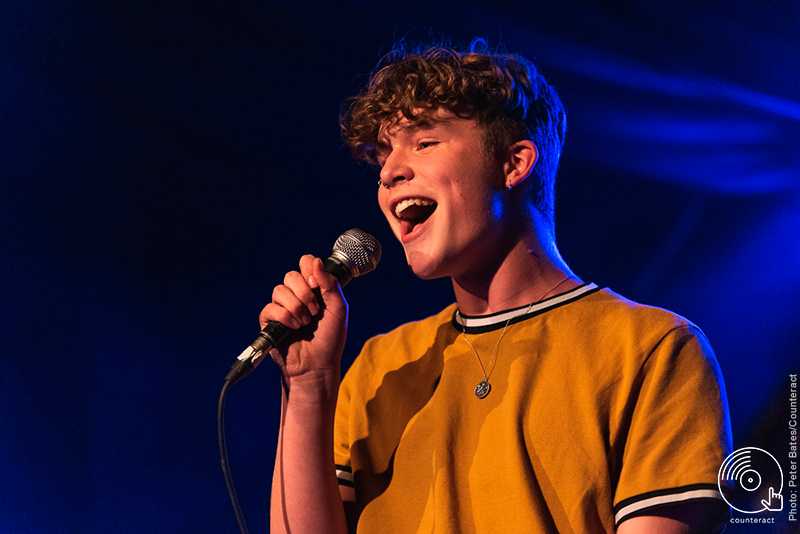 Flares
Next up are fast-rising Leeds five-piece Marsicans, familiar to Birmingham's smaller venues for the past few years. Their enthralling two, three, sometimes four part harmonies are unusual in an all-male lineup, and are seriously captivating. They are a literally a line-up of Indie Dreamboys™, exuding fun with their indie-infused cheesy pop riffs. Joining Fickle Friends for the whole UK tour, their set is impeccably polished and we will no doubt see them headlining similar venues within the next couple of years. Highlight of the set is their most famous single 'Too Good', which has over a million Spotify plays.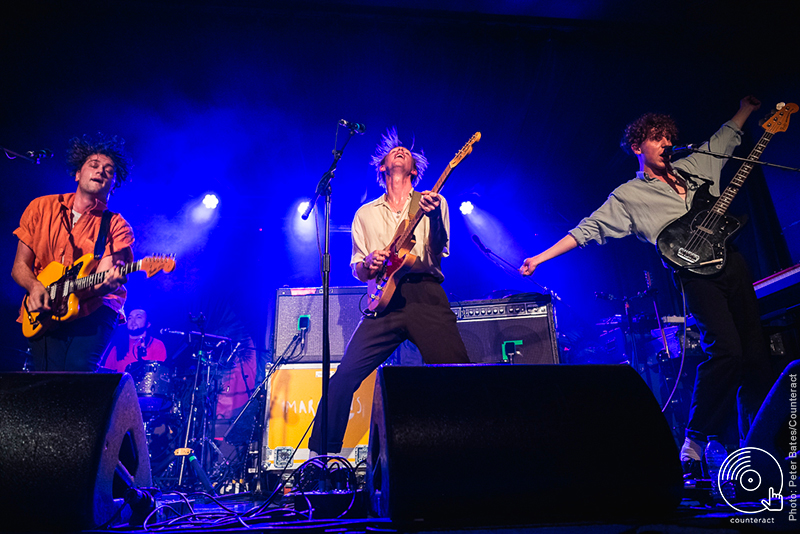 Marsicans
And now for the main event. Opening with the explosive 'Bite', Fickle Friends have the crowd enthralled from the word go – jumping, clapping and singing along to the chorus. Followed by album opener 'Wake Me Up', the Brighton five piece have infectious energy.
Having previously seen them in a much bigger setting, headlining The University of Birmingham's ValeFest, this small room almost seems stifling. Their sound is so massive, with double percussion, synths, keyboard, guitars and Natassja Shiner's fiery vocals, that they deserve bigger crowds without a doubt. They, however, seem absolutely thrilled to have sold out this date of the tour, and as they go into 'Brooklyn' – home of the album title You Are Someone Else – Natassja doesn't even need to sing, the crowd are so loud.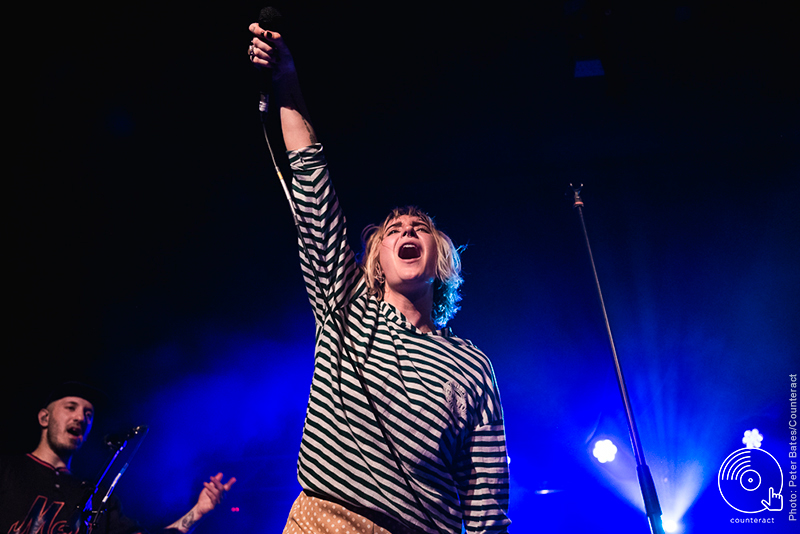 Fickle Friends
Natassja is very much the energy of the band, and nowhere is this better shown than during 'Paris', as the lights go down to a single spotlight, the focus solely on her. In true indie-pop style, even this slower number has a driving beat, and transitions perfectly into 'Heartbroken'. Seriously bringing out her sassy side, Natassja raises her middle finger to the crowd as she utters "I really couldn't give two fucks".
From sassy to serious, Shiner opens 'Hard To Be Myself' with a dedication. "This next song is for everyone struggling with metal illness and too afraid to talk about it", she says. "Even if everyone is telling you to shut up, that's bollocks." This is definitely one of their best songs and by far their most passionate performance yet. "You guys can fucking siiiiing", she yells mid-track, to massive response from the crowd.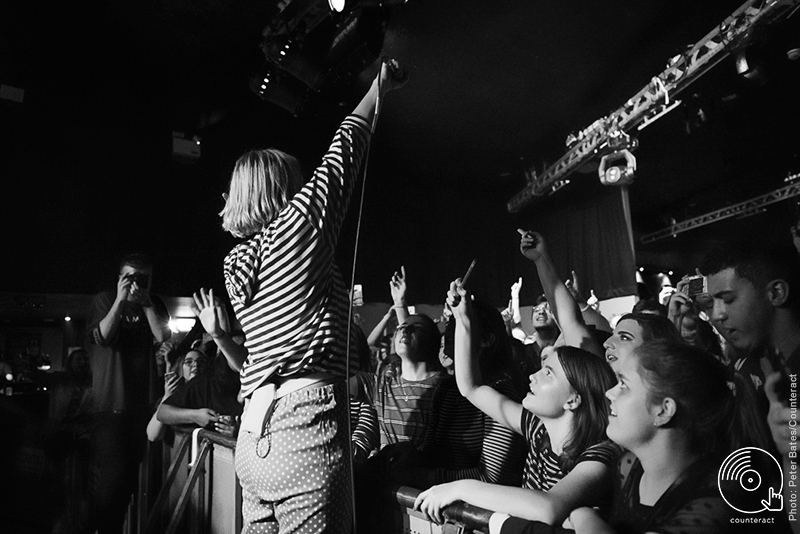 Fickle Friends
'Hello Hello' is followed 'Lovesick' as all five of them converge on the drum platform at the back of the stage. Two of them are playing the kit at once while the others grin madly at each other – a joyous moment for the crowd to witness. The band finish off with 'Say No More', one of their very first singles. "You get the prize for sweatiest show!", Shiner shouts, before retreating from the stage, followed by the rest of the band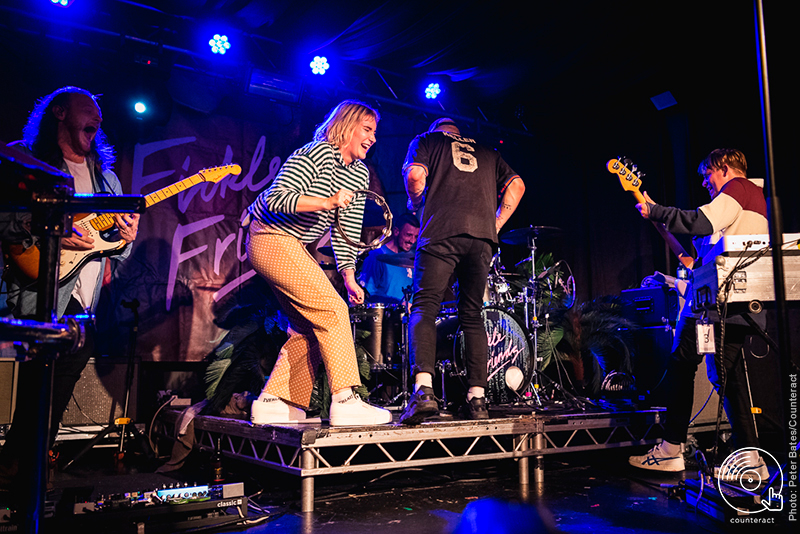 Fickle Friends
After a brief interlude, they return for an encore. "I'm seriously questioning the usefulness of doing the coming on off stage thing," Natassja says, appropriately following this statement with slower track 'Useless'. They play us out with 'Swim' and 'Glue', their two most popular tracks. The house lights go up for the ending of 'Swim', allowing the crowd to sing along in all its glory 'you are not alone, for the last time I am sure.' And it's true, Fickle Friends have brought a diverse crowd together in O2 Academy 2, and it surely won't be long until they're headlining its main room.
Photographs by Peter Bates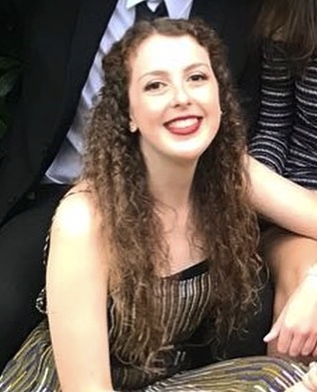 Music lover, beanie wearer and vegetable enthusiast.