Review: Sunshine Frisbee Laserbeam debut new album at hometown gig
Ahead of the release of their 7th studio album, Sunshine Frisbee Laserbeam previewed a number of new tracks to an expectant crowd at their Sunflower Lounge show on November 3rd.
[amazon bestseller="blackout cowboy"]
Local scene veterans Sunshine Frisbee Laserbeam eschewed fan favourites and setlist staples to give the assembled crowd at the Sunflower Lounge a taster of their upcoming record Blackout Cowboy – and beyond. With a set that focused on the present and future, it seemed fitting that primary support came from Hoopla Blue, a delightfully strange space-pop unit whose ambitions are as stratospheric as their sound. Despite being worlds apart from Sunshine Frisbee Laserbeam in terms of sound, they delivered a crowd-pleasing set worthy of a headline slot, with an unfortunately late start the only thing preventing an encore.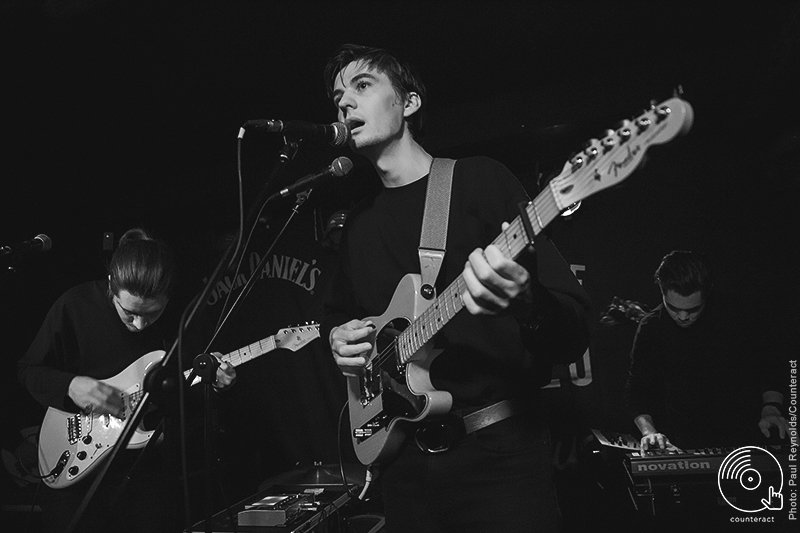 Hoopla Blue
The evening doubled as a celebration of the numerous local indie acts that get people into Birmingham's pubs and small venues every weekend since time immemorial.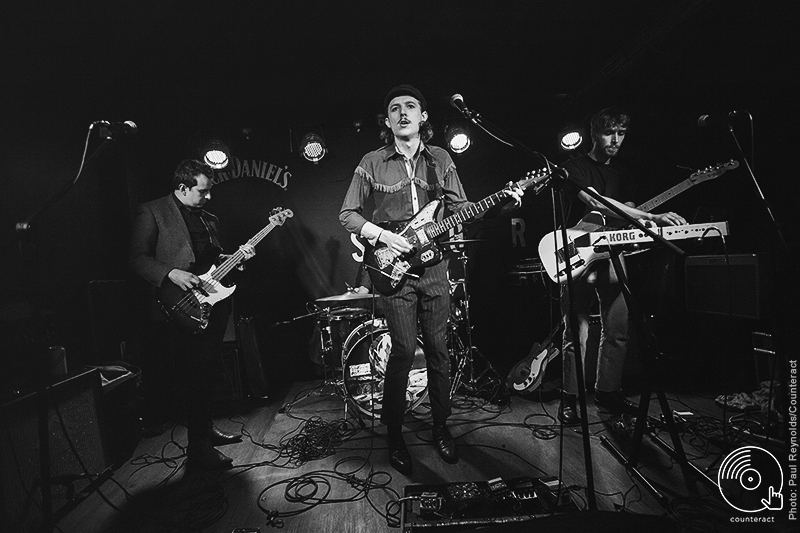 Cave Girl
Sterling secondary support from Cave Girl, who brought the same melodic lo-fi and no-fucks-given attitude that makes their studio work so damn listenable, and Sweet Deals on Surgery, a ludicrously named band on a line-up of ludicrous names, whose noisy, blokeish punk energy was enough to whet everyone's appetite for the main event.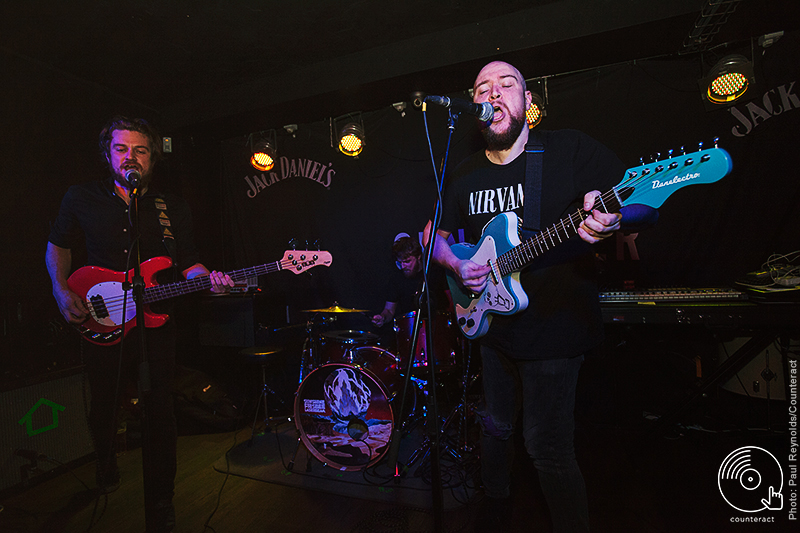 Sweet Deals on Surgery
The charm of Sunshine Frisbee Laserbeam is that you know what you're getting, and even a set heavy in new material packs just the same punch as a set of classics. That said, stage time delays meant that their set ran way past curfew, leading to a thinning crowd in the second half of the set as punters bolted for the last train.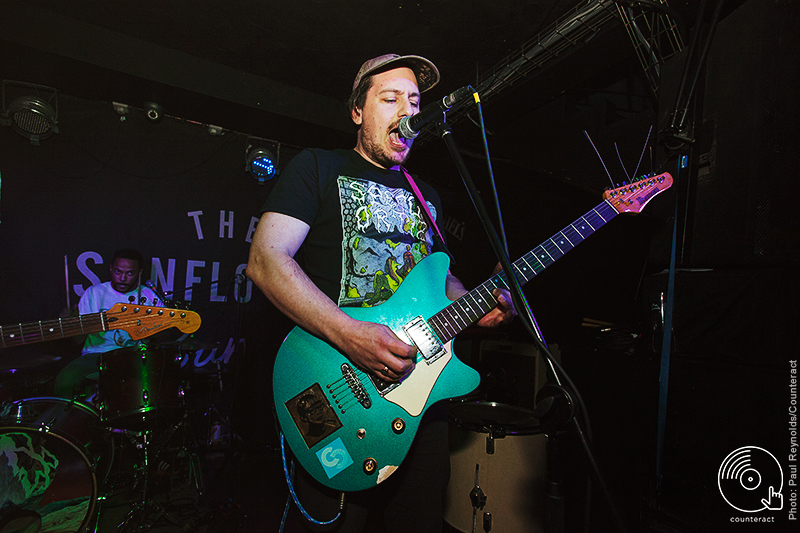 Sunshine Frisbee Laserbeam
The band powered on regardless, appealing to moshing fans at the front with a volley of short, pummelling anthems; 'Running from a Ghost' into 'MK Ultra' into 'All the Way Over the Edge', an opening salvo of fresh, hitherto unheard material.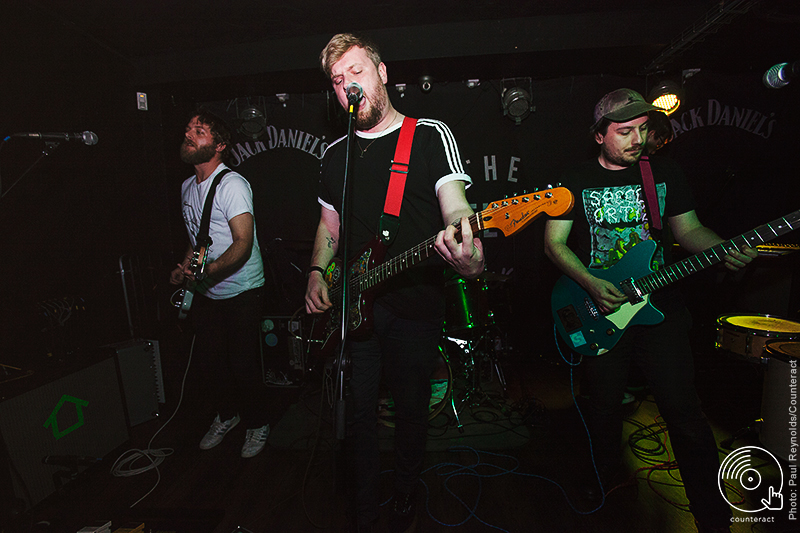 Sunshine Frisbee Laserbeam
Following a mid-set reprieve in the form of the title track from 2017's Sink or Swim, the band launched into new track 'Life Stinks' from 'the album after [Blackout Cowboy]', to the surprise of no one who has followed the prolific output of the band for the last 7 years. And if you weren't so clued in, you would be none the wiser: there's no sign here that the band intend to slow down the rate of releasing music or deviate from the scrappy rock that they've built their reputation on.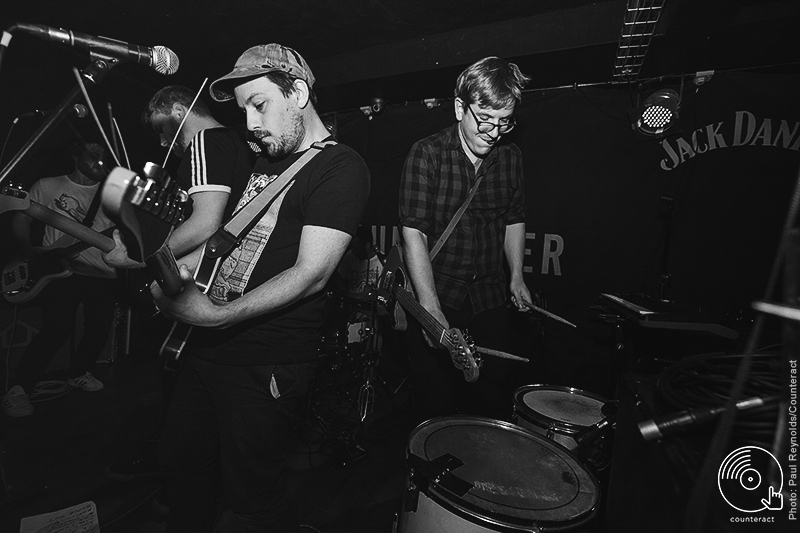 Sunshine Frisbee Laserbeam
Another blink-and-you-miss-it new track, a couple of false starts, an off-colour joke about the Yellow Pages and the unreleased album sat on the merch table bolsters the rough-and-ready nature of the show; Sunshine Frisbee Laserbeam, for better or for worse, are not a band prone to doing things by the books. But maybe that's where their appeal lies, and if the buzz around Blackout Cowboy is anything to go by, Sunshine Frisbee Laserbeam only have to wait for the world to come to them, rather than the other way around.
'Blackout Cowboy' is released on November 9th via By the Time it Gets Dark.
Photographs by Paul Reynolds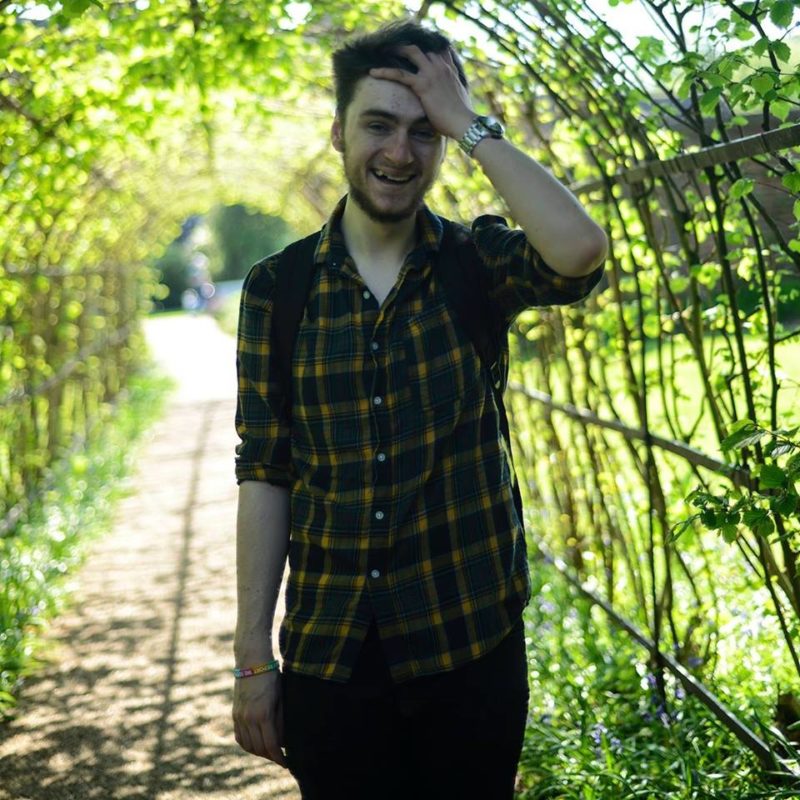 Counteract Assistant Editor. Eternal student, indie darling and lover of all things corduroy.