Review: Ivory Wave ride high at landmark Birmingham gig
Birmingham rockers Ivory Wave planted their flag in the footnotes of musical history on Friday November 2nd with an amazing gig at Birmingham 02 Institute2.
There is a giddy sense of anticipation in the air. Everybody knows what's coming and they can't wait for the main reveal. Luckily, the 02 Institute2 – already pretty full as soon as the doors open – and co-promoters Sonic Gun and Birmingham Promoters have amassed a bill that is packed to the gills with greatness.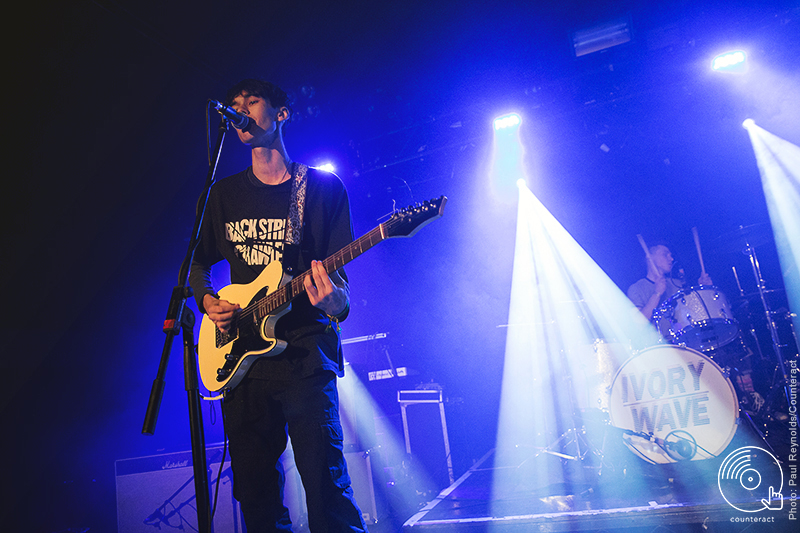 Rai Kah Mercury
Openers Rai Kai Mercury have a solid, singalong structure that gets the audience bopping gracefully, a commendable batch of pop-tinged tracks. Likewise, The Novus are continuing their meaningful but mega rise to the top of the Brum indie pile, and tonight they snatch the opportunity with both hands – silky, confidence and incredibly on-point, the talent of all members is evident as they lock into purposeful grooves, creamy riffs and splendid vocals.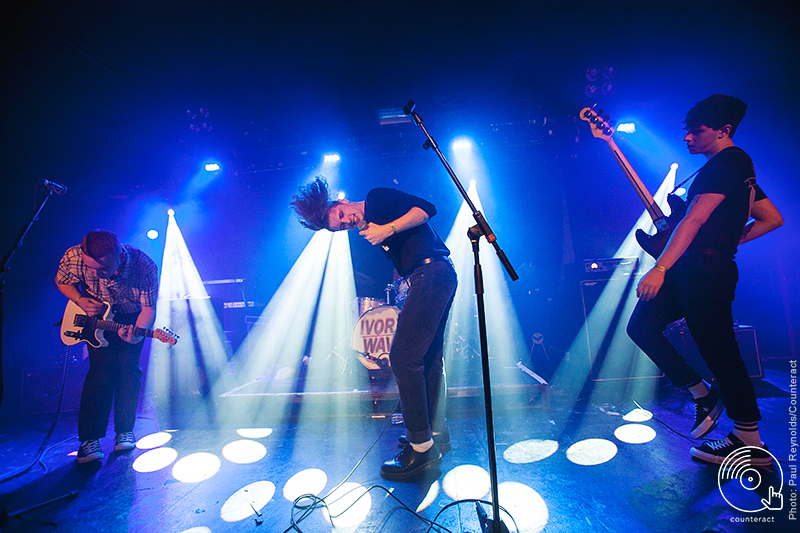 The Novus
Violet enjoy a good support slot. In fact, they support so many bands that you expect them to pop up supporting lumbar or the Lib Dems. However, the five-piece are much more than curtain twitchers – they are hair raisers. They've been around the block for a while now (in fact, you can measure how old they are by how pronounced their middle partings have become), but with each passing gig they become more expansive, more electric and more exquisite.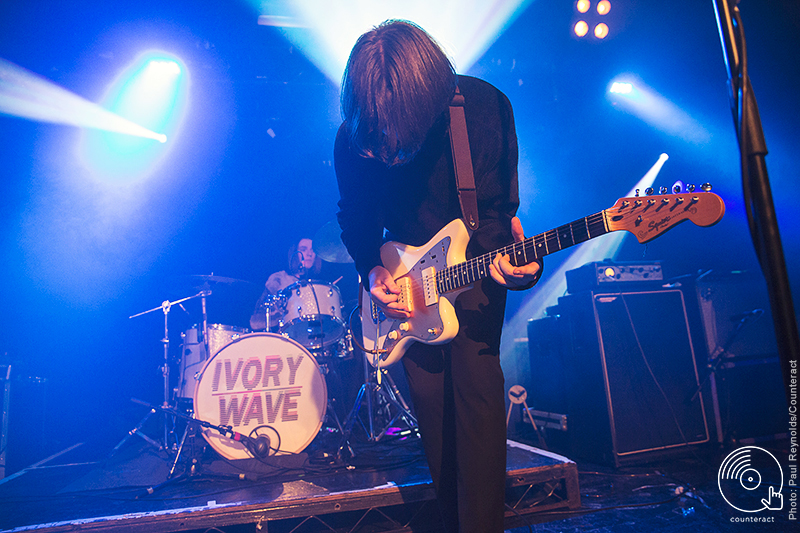 Violet
'Feel' has become something of a Birmingham staple, a rattling ode straight from the syllabus of MBV, The Dandys, The Mary Chain, and 'Heaven Adores You', their most bombastic and beautiful slice of atmospheric rock, is received rapturously by the indie crowd like a sublime sermon.
[amazon bestseller="my bloody valentine vinyl"]
Then it's the moment everyone here is waiting for. There have been so many landmark concerts that have cemented band's positions in musical history – think The Stone Roses' windblown brilliance at Spike Island, the Britpop parties of Knebworth, Bono frolicking with a flag at Live Aid. Well, perhaps it's time to add Ivory Wave to this incredible canon.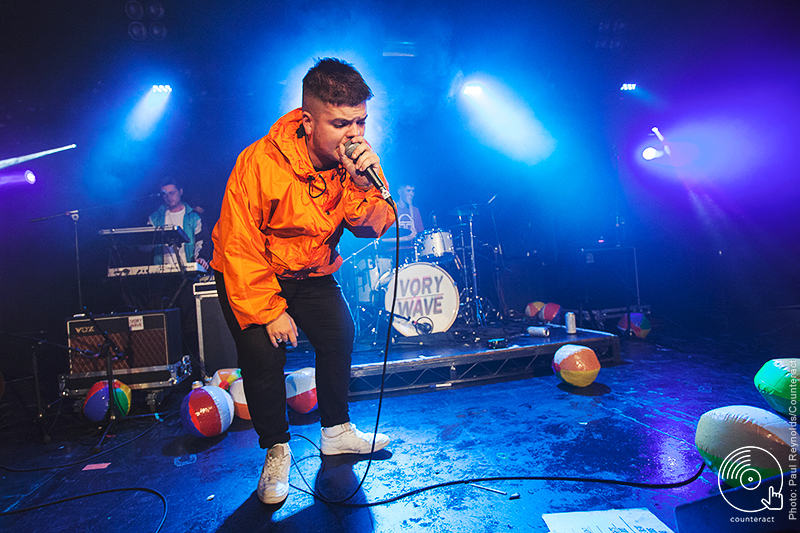 Ivory Wave
They stride onto the stage as if it's their living room, oozing confidence and casuality. They've owned many-a-stage and this genuinely feels like something otherworldly. The audience is positively packed, a riotous room of local bands keen to watch their peers at the top of their game, as well as local indie lovers that know such a night is not to be missed. No one, not even the fiercest critic repulsed by Ivory Wave's baggy shtick, leaves unhappy.
Ivory Wave don't just have the swagger, though. They have the songs. 'Frankie', their most recent, soars in the larger surroundings, a pulsating beast of bass that's propelled by mercurial guitar licks and George Johnson's salt-of-the-earth shouts. 'Cool Kids' is greeted with old-school flares, the kind '90s inhabitants would have pulled out throughout sets by Oasis or even Ivory Wave's most reachable idols, The Twang.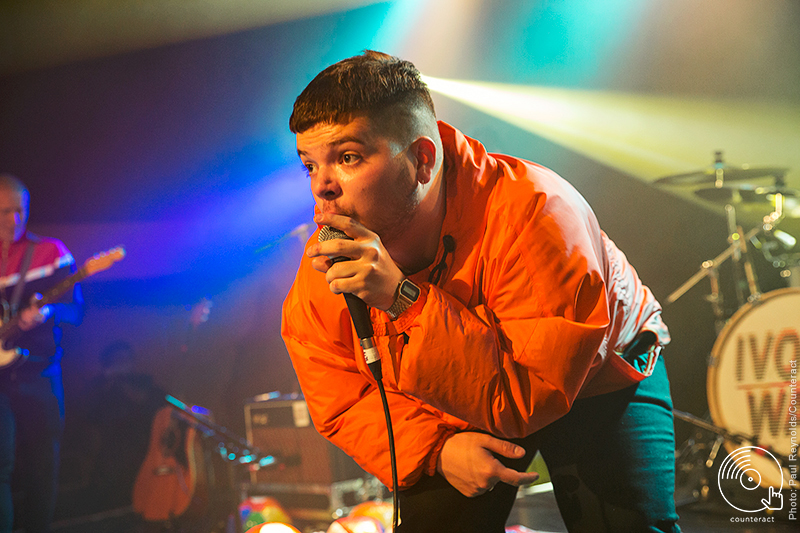 Ivory Wave
By the time set draws to a close, Johnson – by now a sweaty, smiling mess of a man, so satisfied with the show you expect him to light a fag and tell the 02 Institute he'll "stay in touch" – has every single audience member in the palm of his hand. It's music for a streaming generation, the kind of shape-shifting sounds that envelope everybody's playlists. It's music to shuffle to, in every sense of the word.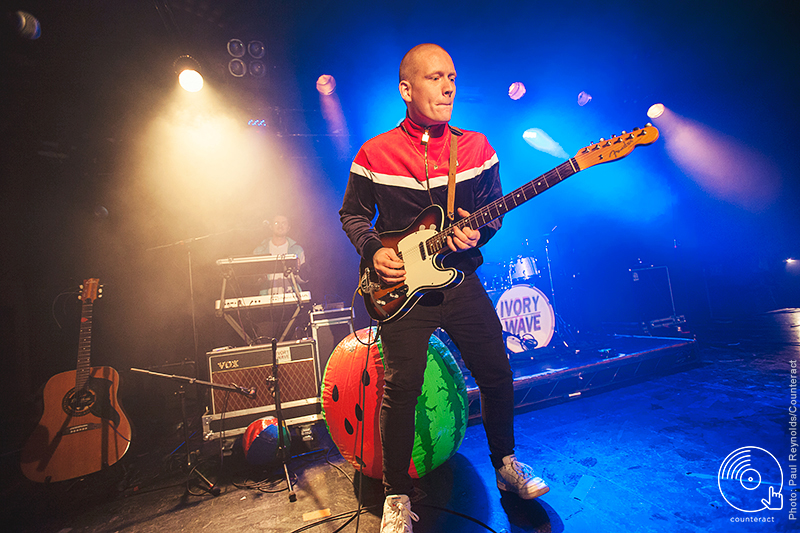 Ivory Wave
If you were there on Friday November 2nd, write down the date, for in a few years' time you will be able to say you saw Ivory Wave at such a small venue. Don't get used to this life, boys…bigger things beckon.
Photographs by Paul Reynolds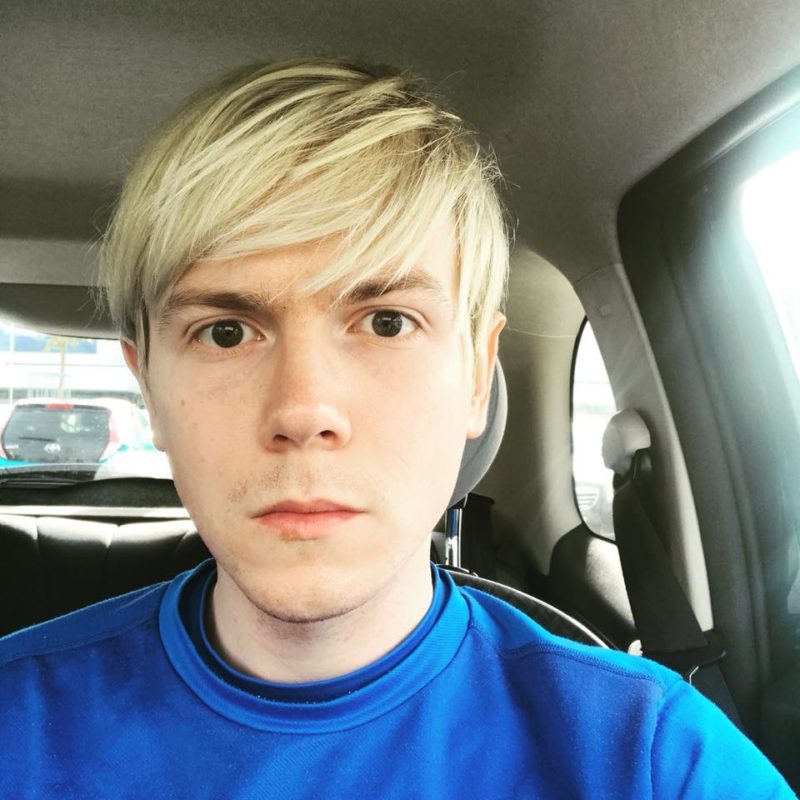 Tied to the '90s. I love anything with a good melody. Favourite acts include DIIV, Best Coast, Wavves, MBV, The Lemonheads, Bully, Pavement, Weezer, Wolf Alice, Mac DeMarco and Dinosaur Jr.