Review: Editors close the inaugural Beyond The Tracks in style
Birmingham favourites Editors closed the first edition of Beyond The Tracks Festival on Sunday September 17th
Editors followed in the footsteps of their headlining predecessors Orbital, Leftfield and Ocean Colour Scene 
Despite the rain, those in attendance enjoyed the likes of The Jesus & Mary Chain, Slowdive, Wild Beasts and Peter Hook & The Light
Read: Review: A triumphant opening day for Beyond The Tracks Festival 2017
Read: Review: Ocean Colour Scene headline day 2 of Beyond The Tracks
It was a tale of two weathers on the final day of Beyond The Tracks. What started off as a relatively sunny afternoon descended in to a sodden affair, as the rain teased us all intermittently. Nevertheless, spirits were not dampened as the Birmingham crowd enjoyed a line-up which featured their psychedelic, shoegaze and indie heroes all in one place.
Following a rousing early performance from Nadine Shah, it's the turn of Joy Division's Peter Hook (& the Light) to get the early birds moving their feet. Ploughing through his repertoire of Joy Division and New Order hits, Hook grabs the first singalongs of the day on 'Digital' and 'She's Lost Control'. It's no surprise that 'Love Will Tear Us Apart' boasts the biggest reaction of the set, so much so that Hook takes his t-shirt off and throws it in to the crowd.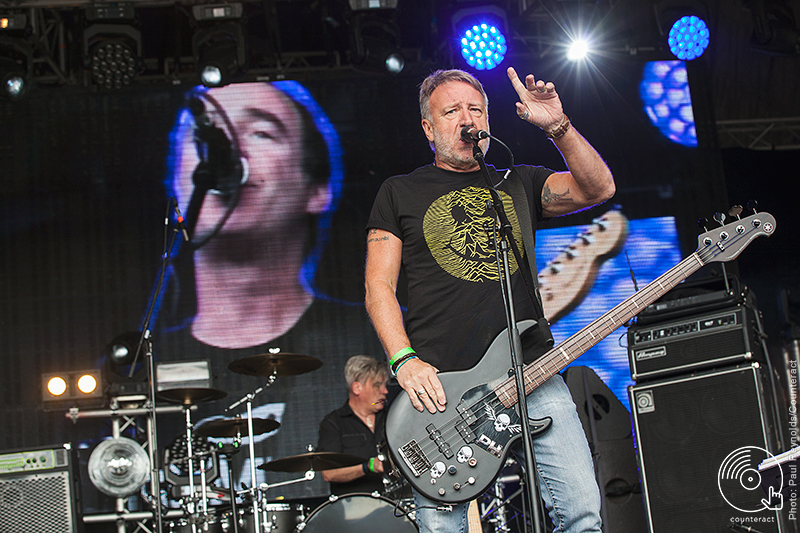 Peter Hook & The Light
It's a quick hop left to the second stage for Birmingham's very own Hoopla Blue, who recently released their latest AA single 'Breasts/Bread' via FOMA. It's difficult to pin Hoopla Blue down to one genre but that's what makes them so great. Their experimental influences weave in and out of their sound and with a recent Flaming Lips support slot and a future Selfridges in-store performance in the pipeline, the only way is up for this Kings Heath lot.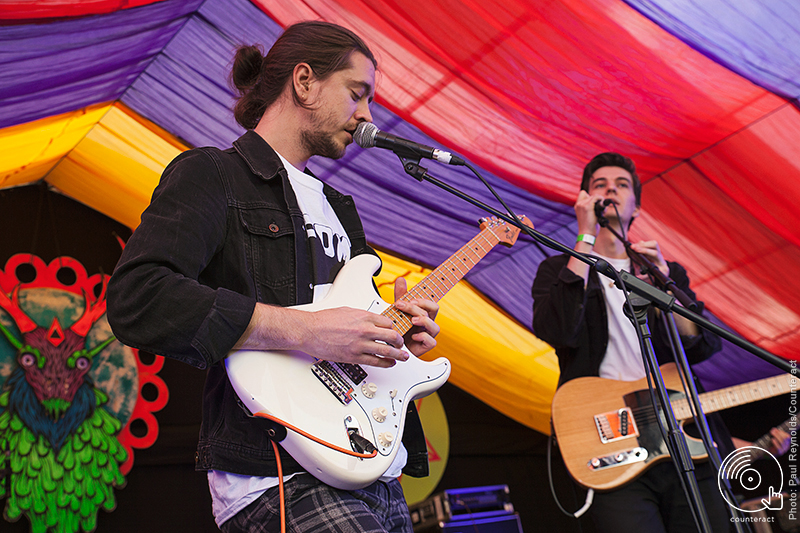 Hoopla Blue
As the sun hits and a rainbow vaguely starts to appear over the harsh Digbeth skyline, Slowdive are next up. Slowdive fans may be able to spot the pun in the first sentence. I'm not even sorry. Despite being the country's second city, it's not often that Birmingham manages to entice such a genre-defining band like Slowdive to its small circuit of festivals and the majority in attendance watch on in awe. With a short but sweet set, the Reading quintet manage to combine new and old with 2017's 'Sugar For The Pill' and 1993's 'When The Sun Hits' providing a blissful wall of noise in amongst the imposing concrete jungle.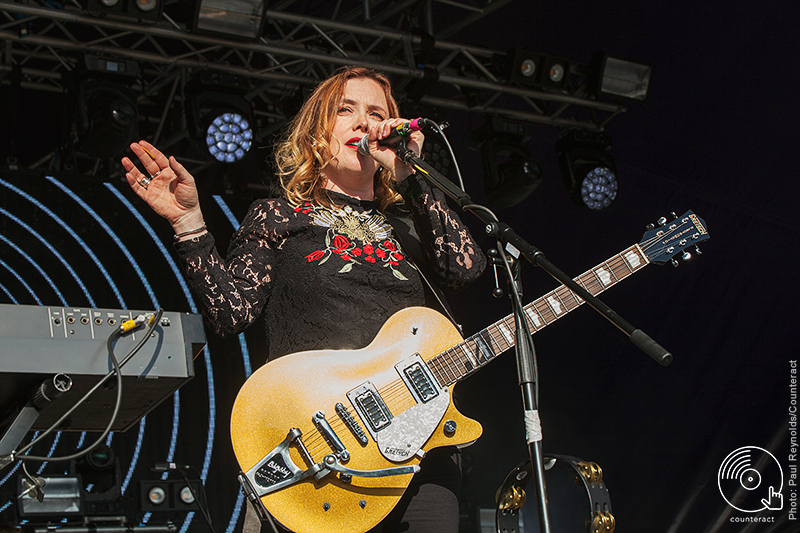 Slowdive
The end of Slowdive signals the start of the rain with those in their hundreds seeking shelter by any means possible, even bumper cars and portaloos. This results in a dwindling crowd for Wild Beasts despite lead singer Hayden Thorpe declaring the band's love for Birmingham, citing many happy memories in the Midlands. The band go on to showcase hits from their back catalogue including early groover 'We Still Got The Taste Dancing On Our Tongues' through to their latest material 'Alpha Female' and 'Get My Bang'.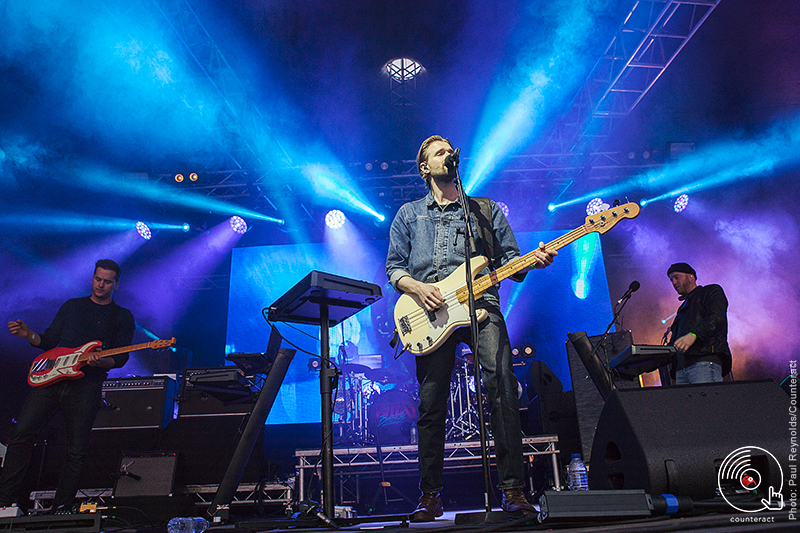 Wild Beasts
Another hop left to the second stage sees another local band on show, Victories at Sea. Plagued with technical difficulties and unfortunately at the mercy of The Jesus & Mary Chain's start time, the trio power through a shortened set to play a smattering of songs from their debut record Everything Forever. Despite the initial issues, the band pull through to a rapturous reception.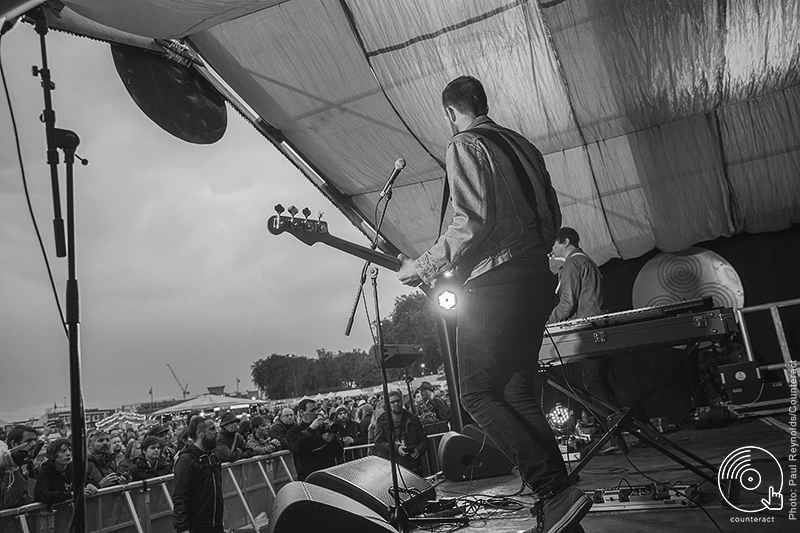 Victories at Sea
Having released their first album in just under 20 years – Damage and Joy – it was clear that The Jesus & Mary Chain were a big pull on Sunday. Away from the likes of 'Just Like Honey' is another fitting weather-related track 'Nine Million Rainy Days,' providing a slight breather from the blistering wall of shoegaze/punk guitars that the Scottish group are so famed for. Ending on 'I Hate Rock and Roll', even the coolest of JAMC fans were seen bopping away and reliving the soundtracks of their 80s youth.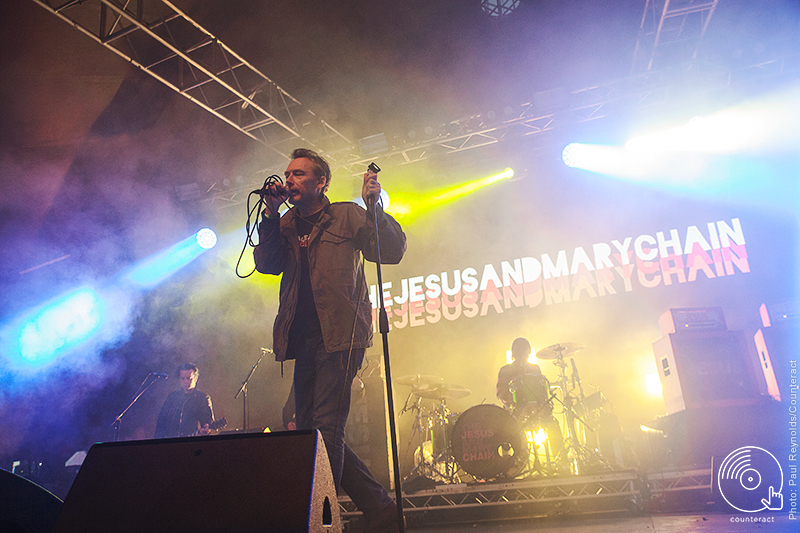 The Jesus & Mary Chain
It was the job of Editors to close the inaugural Beyond The Tracks – and of course they obliged. Treating fans to a mix of old and new material, the Birmingham-born band reminded us all why they are so adored here with an 18-song set. Despite the packed bill, it's Editors who people are here to see and those bellowing the lyrics back at frontman Tom Smith are here to show it. From the crawling bassline of 'Sugar' through to the dark undertones of 'Eat Raw Meat = Blood Drool', there's no letting off from this band who cut their teeth in the city's suburbs. Smith, grin on face, seems to be loving every moment.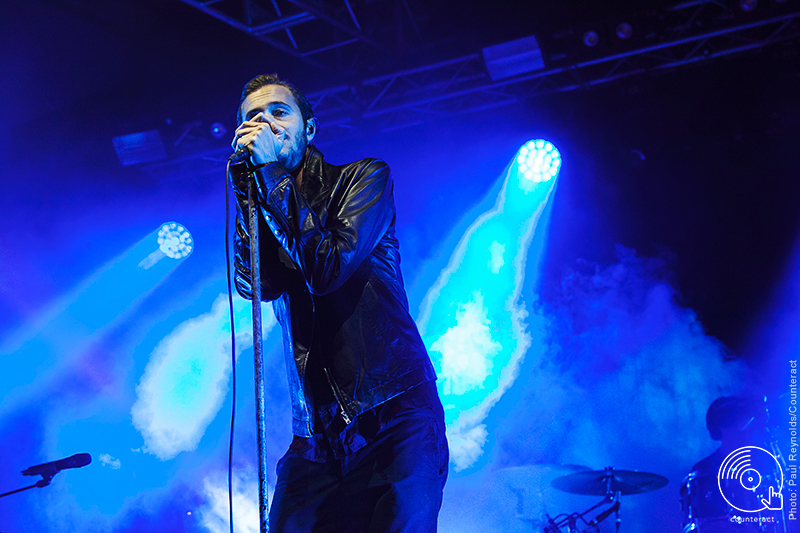 Editors
Despite their new material still hitting the right chords, the early tracks are what Editors fans want to hear. The surprise addition of 'Open Your Arms' in the encore is a joy to hear, with Smith stating that they wanted to play a couple that they wouldn't normally play. 'Bullets' and 'Munich' follow with their tried-and-tested set closer 'Papillon' ending the weekend in electronic fashion, the same way the Friday of Beyond The Tracks started so strongly.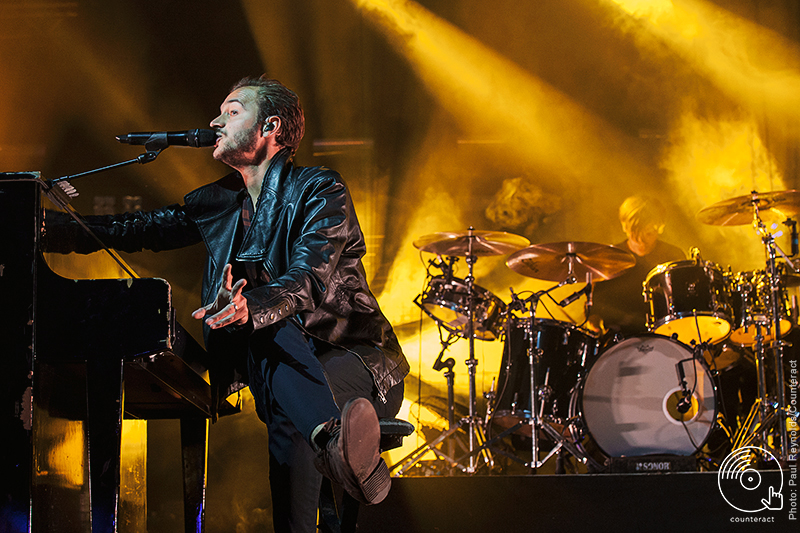 Editors
Editors have come a long way since playing at tiny venues like The Flapper, and I can't think of a better band to close this festival. Beyond The Tracks was a wonderful addition to a bustling city and long may it continue.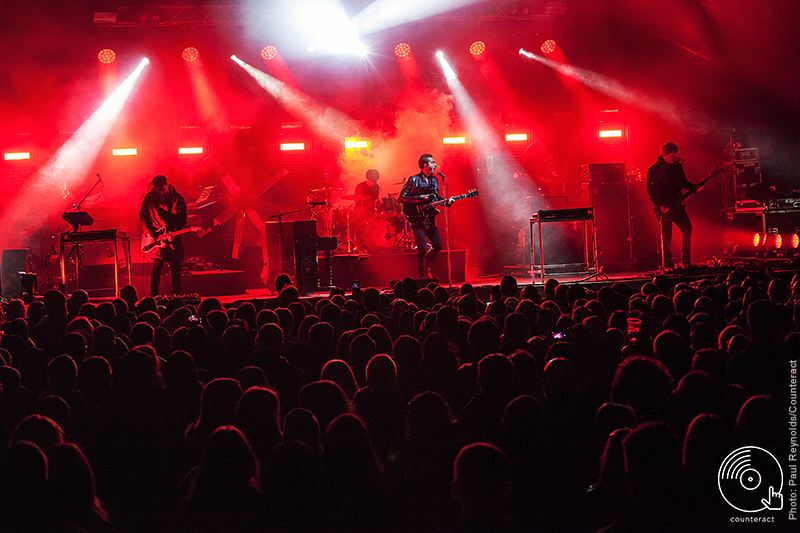 Editors
Photographs by Paul Reynolds
Editor and founder of Counteract. Freelance travel and music journalist.