Review: Mac DeMarco wows Brum with a visual display of oddity
Wednesday 27th November saw Mac DeMarco do anything and everything but freak out the neighbourhood with a sold-out show at Birmingham's O2 Academy. Support came from Los Bitchos and local band, Hoopla Blue.
Warming up the crowd on such a cold November night were local boys, Hoopla Blue with their dreamy space pop sounds. Despite being unsurprisingly starstruck to be sharing the main stage with such an esteemed artist as Mac DeMarco, the band remained calm as though they were formed with the sole intention of performing that very show. The haunting vocals layered over discordant tones and edgy riffs lay the groundwork nicely for the spectacle of a show that was about to take place.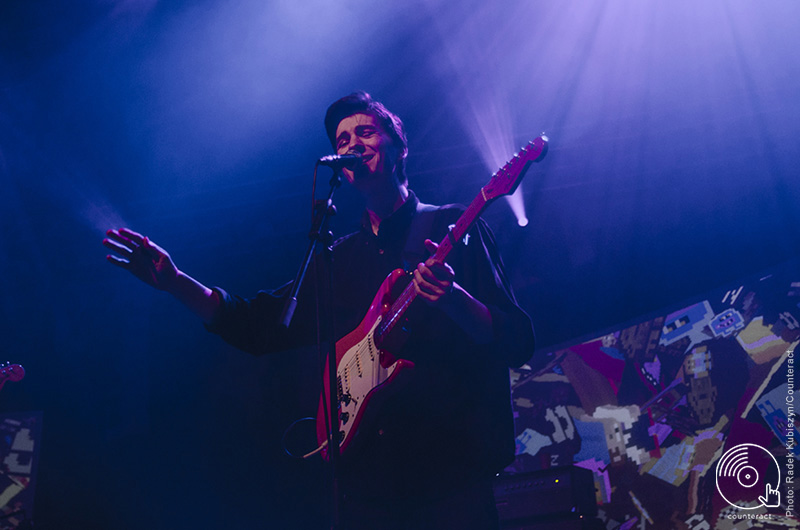 Hoopla Blue
Los Bitchos followed swiftly with a psychedelic, instrumental set packed with layers of plucking guitar, bongos and keytar? Yep, keytar. Their latin-pysch sound even showed inspiration from certain bhangra sounds and early Temples, a wonderful fusion that made for a colourful display. Regardless of the resounding lack of vocals to add hooks or resonate with the audience, their sudden tempo changes and instrument swaps made for an exciting performance.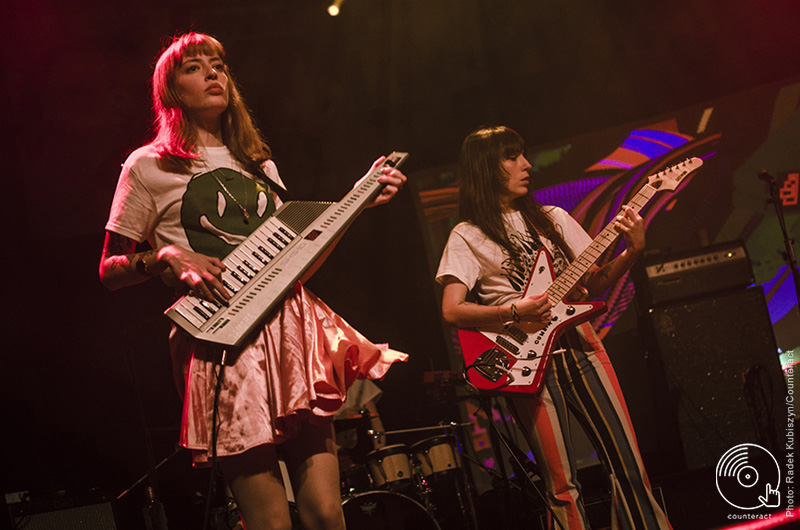 Los Bitchos
And so came the sought after moment, Mac DeMarco walked on stage to none other than the Mortal Kombat theme tune before kicking off what was about to be a captivating set with 'On The Level' before dipping straight into crowd favourite 'Salad Days'.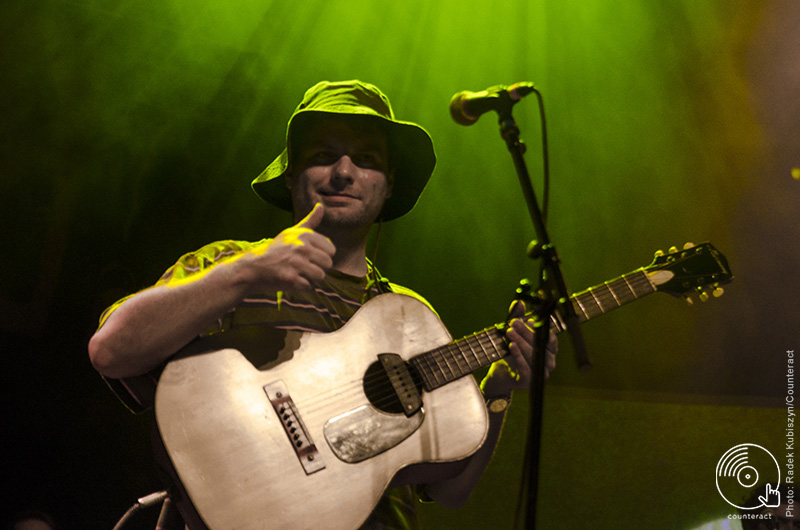 Mac DeMarco
While, there's nothing profoundly odd about Mac's music, it's his stage presence and supporting back drop that adds flavour to the night. He could be performing a song as simple as 'Nobody' meanwhile there's a visual display of old wrestling clips and 60's TV show clips interspersed with a live feed from the stage as he's howling through his teeth to excite the crowd. By no means is a Mac DeMarco gig anywhere close to ordinary and it's all the more charming to be amongst a crowd so accepting of individualism.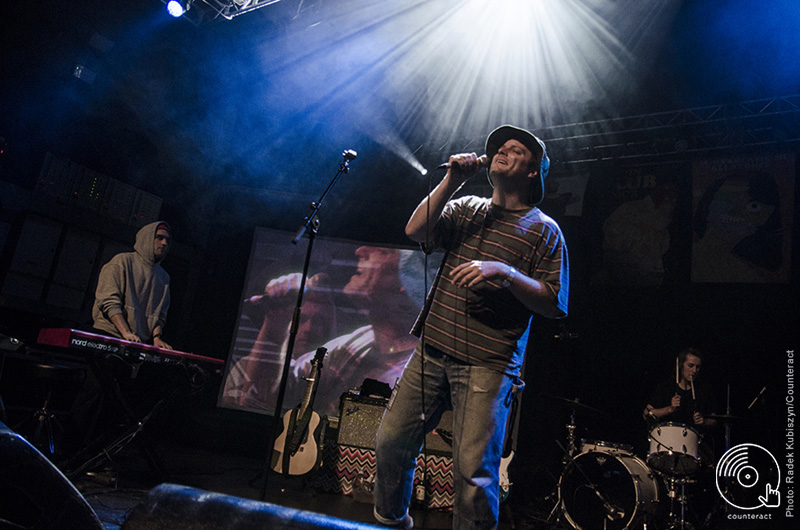 Mac DeMarco
The hour and a half long set featured an array of hits from albums old and new including 'My Old Man' from his 2017 This Old Dog album and 'Ode to Viceroy' from 2012's, 2. Halfway in he hit us with 'Still Beating' before bouncing straight into the energetic and vivacious 'Freaking Out the Neighbourhood', a song so infectious he had to play the solo a second time after early hit 'Rock and Roll Night Club'.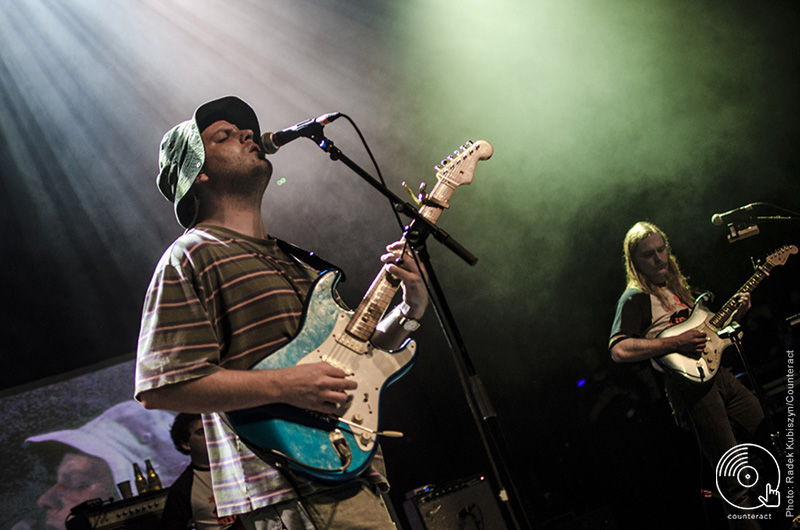 Mac DeMarco
Having declared two more songs remaining, they rounded off the night with what's arguably DeMarco's most renowned and most popular track 'Chamber of Reflection' leading into 'Still Together'. But before you know it, they'd broken out into a rambling display of 'Paranoid' by Black Sabbath to pay homage to Birmingham. This then led into a ten-minute rendition of 'Tequila' by The Champs accompanied on stage by Los Bitchos because why not? This wasn't exactly a surprise given that Mac is infamously known for rambling off into abstract covers that catch you off guard. What's not to love about a performance that can create so much intrigue and speculation about what's waiting around the corner? Mac DeMarco is a wonder who needs to be seen by all.
Photographs by Radek Kubiszyn
Like this? Try these…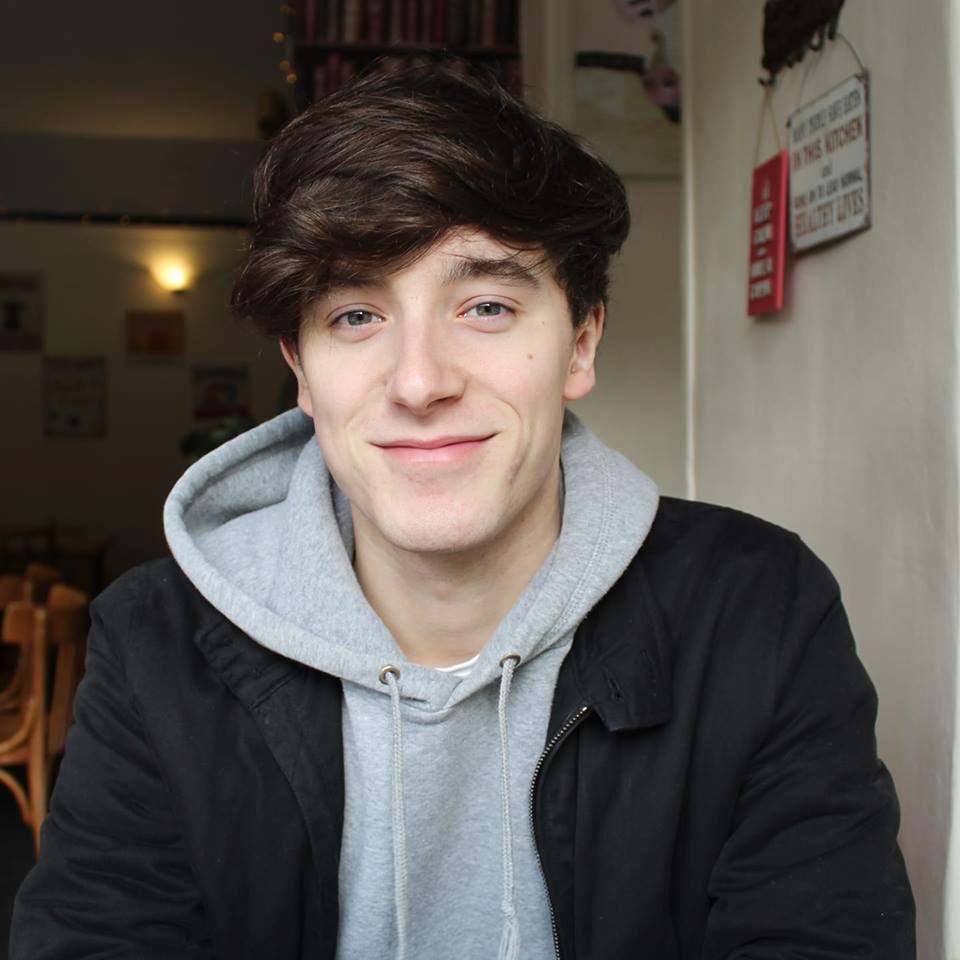 In love with all things 'indie' and underground – from psychedelic to alternative to rock. My favourite artists include Black Honey, The Last Shadow Puppets, Tame Impala, The Vaccines and Childish Gambino.