Review: Metronomy unashamedly bring nerd-pop to Birmingham
After what seems like an eon ago, Metronomy are back in business, leaving crowds to croon over their mechanical, 8-bit synth pop on new record 'Metronomy Forever'.
Merging new sparks with old flames with a lengthy set list, it felt like the London quintet may have short circuited than hot wired.
Metronomy's latest record oozes with impressive influences, everything from Bowie to Pavement, Devo and even N.E.R.D are referenced in this expansive album. A real melting pot of slick synth grooves, seductive and self-aware vocal samples and surefire bass lines that peak, ebb and flow much live the rivers and mountains on their psych-y album cover. 'Metronomy Forever' left expectations for their live show at the O2 Institute on Saturday, November 16th with a fair few question marks around them, especially after such a long hiatus.
Brighton post-punk meets disco funk five piece Squid made for a surprising opening. Entering with 'Match Bet', Squid aggressively utilise every sonic created from percussion possible. From beating up a cow bell, to hitting cymbals so hard they fall off their stand and roll around the stage, it all adds to angular funk grooves that bend and stretch around the noise. The last show of the year may have left Squid a bit unhinged, in the best way possible, as they dive into current single "The Cleaner" – with singer and simultaneous drummer Ollie bellowing "I'm the cleaner but you don't even know my name" between synth-laden hooks.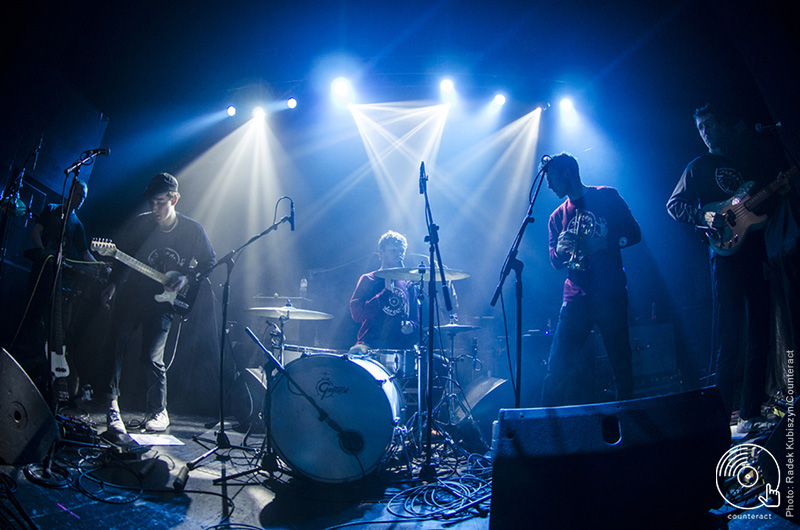 Squid
The band descent into creative madness as a cacophony of cornet choruses and 15th-fret high riffs engulf the room. Ollie steps out from behind his drum kit, mic in one hand an a drum stick in the other, to attack his instrument with his back to the audience whilst the rest of the band writhe around in their meticulously controlled tornado. Skipping out on fan favourite 'Houseplants', Squid leave the stage after progressing through what could only be described as the largest and loudest imperfect cadence the world may have ever heard.
An impressive start from the get-go, Metronomy welcome themselves to Birmingham with 'Lately' – one of the stand out tracks from Metronomy Forever. Dark in places, synths creep around corners and the jump out into indie-techno beats, perfect for any acrobatic light show in your gig or club of choice. Springing back to their essential album The English Riviera, 'The Bay' satiated the older fans who came for the sing along choruses that hooked them way back in 2011. Metronomy continue to follow the correct formula, experimenting with old and new as 'Wedding Bells', 'Corinne' and 'Whitsand Bay' help the London quintet flit between old haunts and new addictions.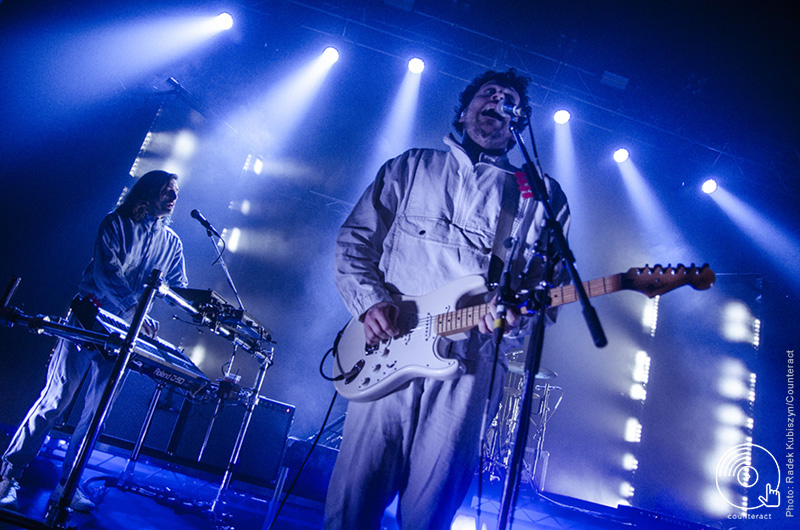 Metronomy
Blue and purple frog enshrouds through 'Walking Through The Dark', bearing the more eclectic side of Metronomy (made even more evident with the matching white boiler suits worn by the whole band.) Almost 8-bit in tone, this slower number welcomes in a second act. Focusing on easy-going techno beats permeated with smooth funk grooves, 'Boy Racers' and 'Lying Low' would leave even the most vanilla person thinking they too could dress all up in black and take on the Berghain. The stage clears leaving two of the band members to battle it out; and as fingers wiggle over Moog synthesisers, the instruments begin to wheel themselves (and their players) around the stage, folding in the middle into an almost embrace.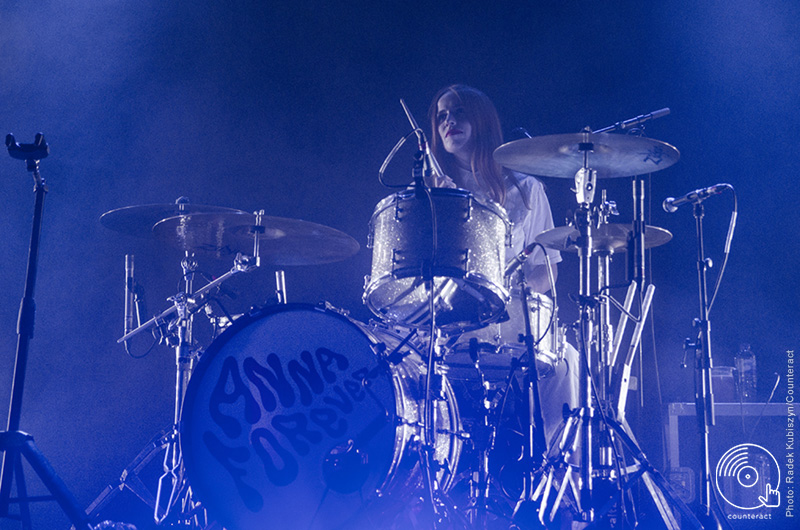 Metronomy
'Old Skool' welcomes the full band back on stage, taking a leaf out of Squid's book and arming themselves with cow bells and wooden blocks. The 2008 indie-dance melodies melt into robotic tones and galloping bass. Nerdy, yet sexy, 'Insecurity' and 'I'm Aquarius' help marry the two through their awkward-yet-charming undertones of the unlucky in love. Unmissable fan favourites in the uber cool 'Sex Emoji', the 60s soul inflicted 'Love Letters' and the unmistakable 'The Look' bring the gig to a near close, before an encore of 'Upset My Girlfriend', 'Radio Ladio' and 'You Could Easily Have Me' concluded the set and thus the UK tour.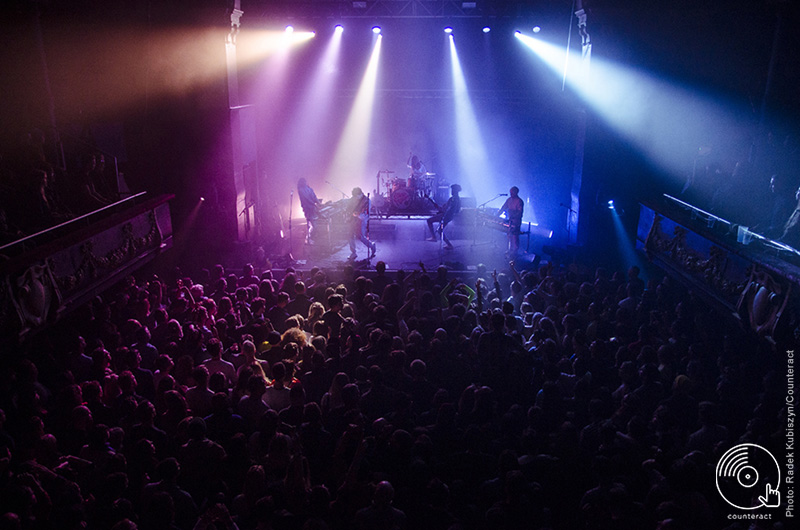 Metronomy
Metronomy Forever was met with polite reviews from critics; with Pitchfork branding it "nostalgic" but a "hard sell" whilst singer Joe Mount himself called it "pretentious" and "long" . It's a memoir on the past 15 years of the band – inventive, yet riddled with nostalgia that at times can be impossible to shake. This tour seemed a reflection of that, with new ideas bouncing around inside a self contained prism of the past ventures of the band. If you want to hear what you missed ten years ago, the gig delivered. If you came for anything else, you'll have to wait a little longer.
Photographs by Radek Kubiszyn
Like this? Try these…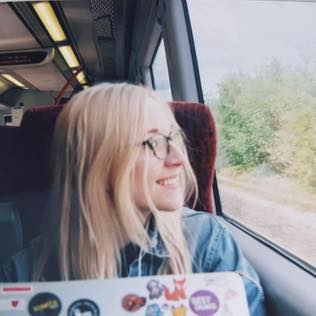 PR, events and social media by day, lover of all things geeky and retro. Can often be found scribbling notes at the back of the gig.