Review: Ivory Wave bring it on home at iconic Birmingham show
After their debut EP swept the charts, Birmingham high-fliers Ivory Wave returned to the Midlands for a milestone sell-out at the O2 Institute on Saturday 16 November. Sam Lambeth went 'Uptown' to find out more.
1157 offer the perfect appetiser for what's to come. With new single 'Would I Lose' about to be unleashed, the group exude a confident air as they play a raft of fuzzed-up delights.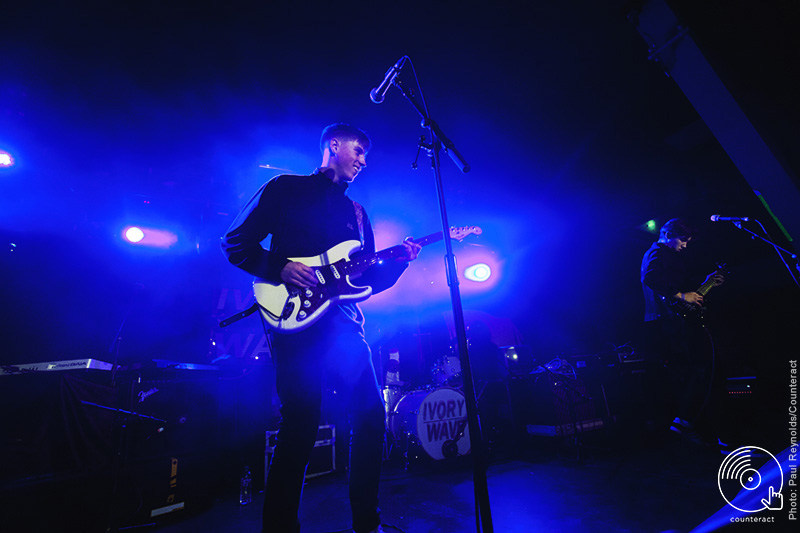 1157
Equally as arresting are The Illicits. The group are about to support the relatively unknown Liam Gallagher, but one song into their set and every audience member knows these guys are ready to take the Mancunian hothead and work him over with a fresh set of knuckle dusters.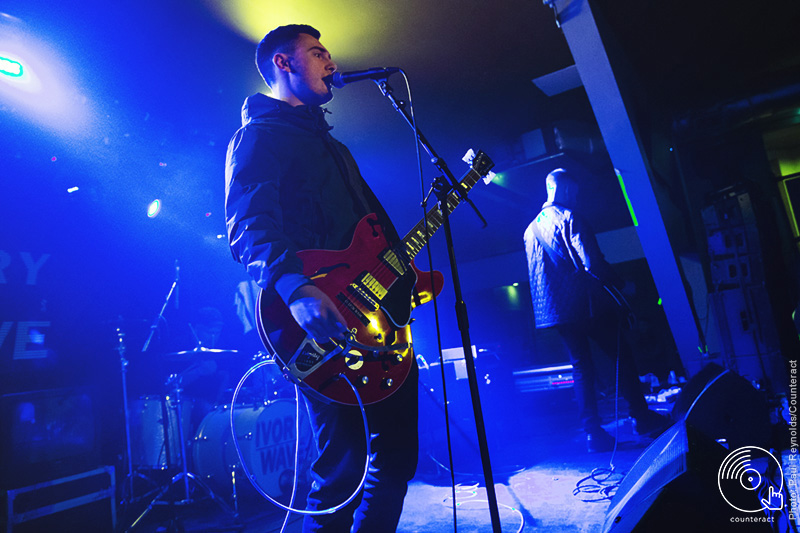 The Illicits
There's a special moment – one of many – when Ivory Wave singer George Johnson requests for the house lights to be turned up. He observes the drenched, delightful swaths of loyal followers and lets out a smile that mixes incredulity with sheer relief. "We didn't think anyone was going to show up," Johnson laughs, but of course he needn't have worried. Since forming in a Birmingham boozer nearly four years ago, Ivory Wave have gone from dreaming of headlining the local Dog & Duck to almost topping the iTunes charts.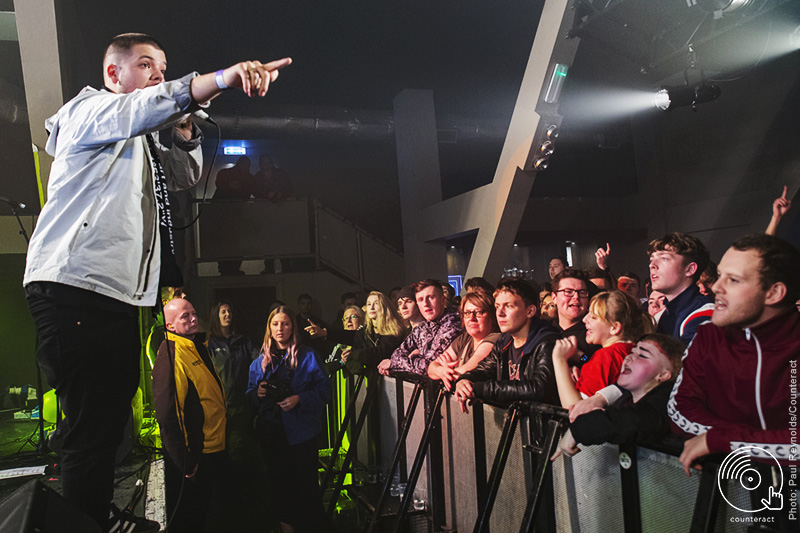 Ivory Wave
Tonight is their Spike Island. Their Knebworth. They have headlined Birmingham many times before, but to command top billing at a venue as spacious as the O2 Institute2 is a thrilling statement of intent. Their legions of followers have ensured that the gig sold out long before the day. Johnson continues grinning. Mission accomplished.
More impressively, it's not just a flurry of fair-weather Johnsons, desperately trying to act hip and catching the zeitgeist. No, tonight's audience have been riding the wave since it first came to shore. When Ivory Wave thrust their hands deep into the barnacles of their back catalogue, the audience scream back every word in a sweaty enthusiasm that would make even Prince Andrew clam up.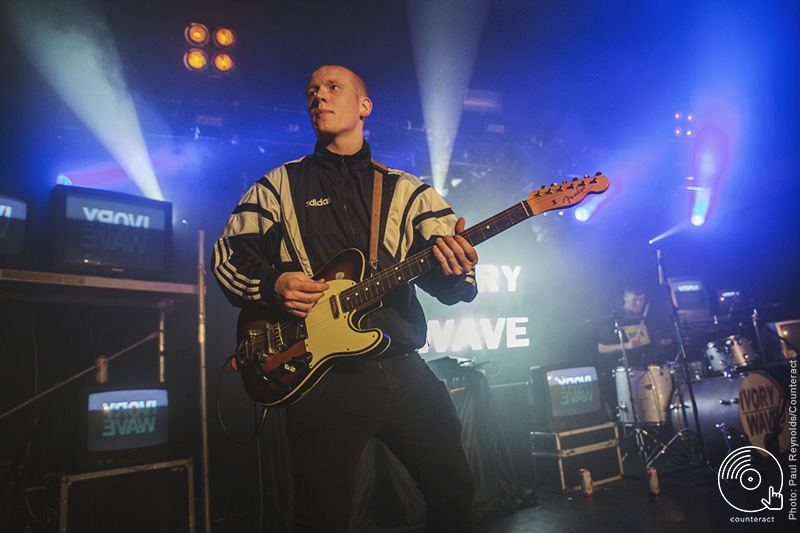 Ivory Wave
Opening with the rollicking contemplation of 'The Middle', a defiant hymn to hedonism over Johnson's brooding burr. Their latest EP, Dream Nights, has already left a deep imprint both commercially and critically, and the tracks unleashed from it are greeted with feverish aplomb. 'Uptown' is fast becoming Ivory Wave's finest song, knitting together the band's knack for wistful melodies, swirling grooves and terrace shout-a-longs. They take it up a notch with 'Young Blood', a slow-burning surge of echo-laden guitar, pummelling drums and widescreen longing.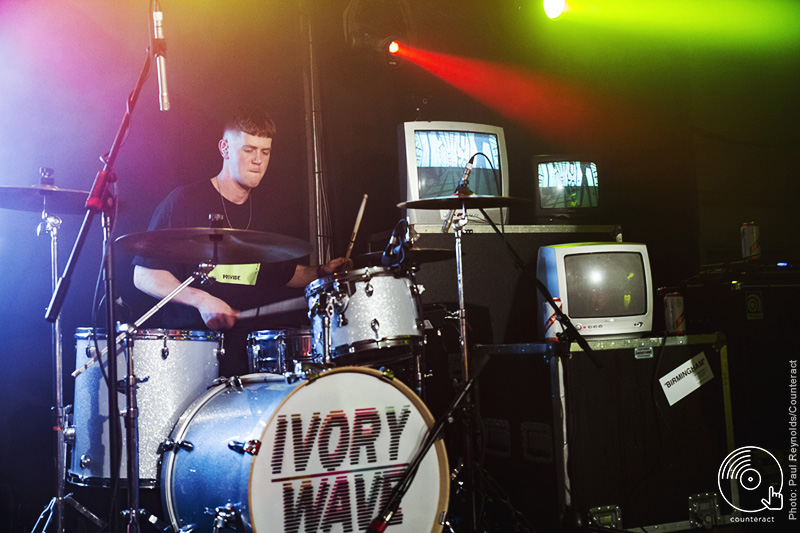 Ivory Wave
Read: Review: Ivory Wave are riding high on debut EP, Dream Nights
Johnson is a charismatic host and keeps the audience, a fervent forest of phones and Fred Perrys, on the right side of raucous. When he cheekily – and incorrectly – announces West Bromwich Albion as "the best football team in the West Midlands", the audience react with the kind of laddish badinage usually reserved for Micky Flanagan gigs.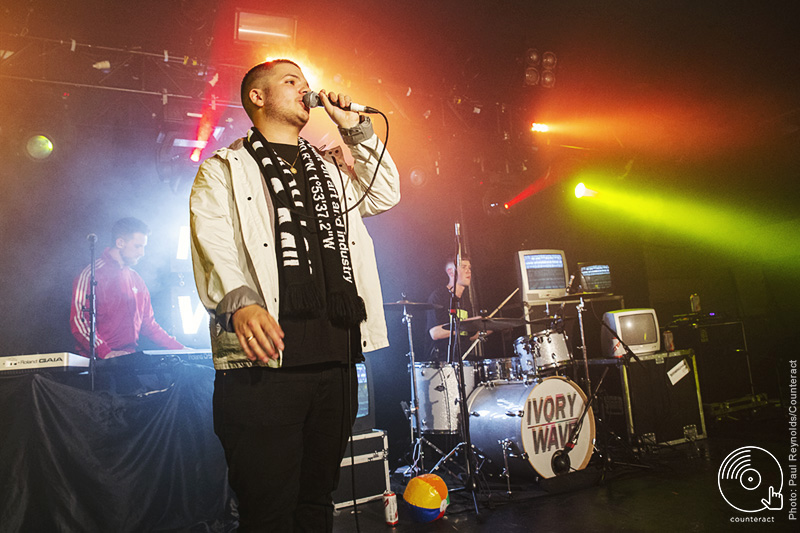 Ivory Wave
The likes of 'Frankie' and 'Cool Kids' have the vibrancy, verve and swagger of any of Ivory Wave's heroes. At some points lairy, at others lovely, Ivory Wave demonstrate a talent and drive that has put themselves – and Birmingham – firmly on the map. In the incredibly unlikely event the audience are losing interest, a raft of blow-up balls descend upon them, adding to the football match atmosphere.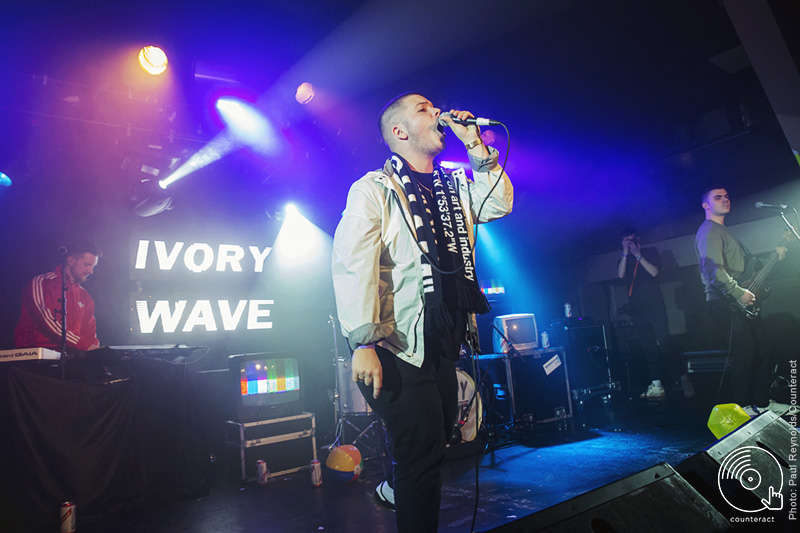 Ivory Wave
"This has been fucking unreal," Johnson weeps towards the end. He better get himself together, because this is just the start.
Photographs by Paul Reynolds
Like this? Try these…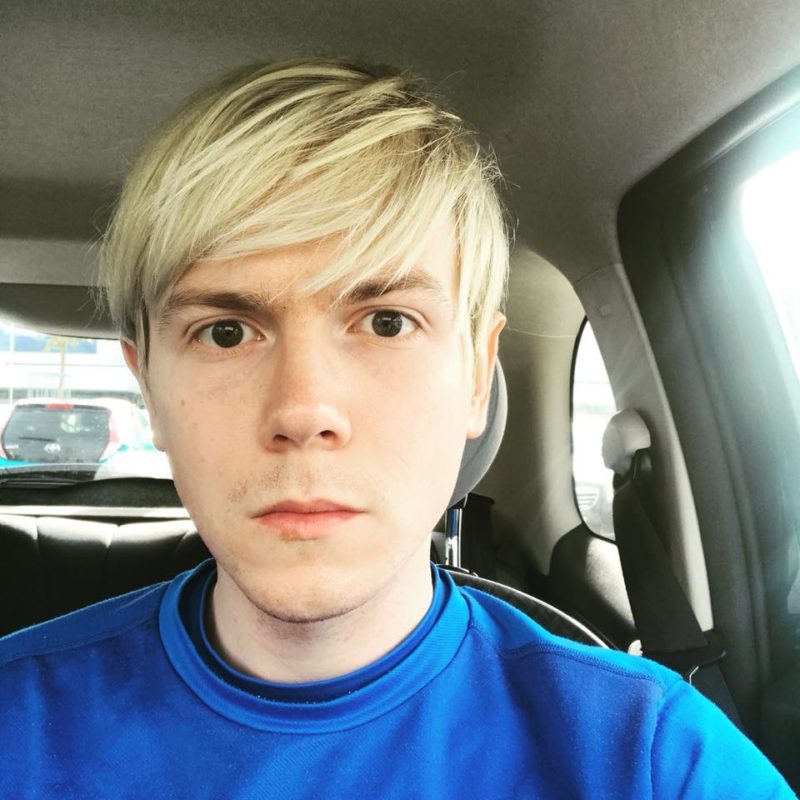 Tied to the '90s. I love anything with a good melody. Favourite acts include DIIV, Best Coast, Wavves, MBV, The Lemonheads, Bully, Pavement, Weezer, Wolf Alice, Mac DeMarco and Dinosaur Jr.