Review: Vampire Weekend are loose but lovely at Birmingham show
"Here comes a feeling you thought you'd forgotten…" – six years since their last Birmingham gig, Vampire Weekend remind a sold-out crowd of their sublime songcraft and show a newfound sense of daring at the O2 Academy on 11 November.
Vampire Weekend are in the middle of a faithful cover of Paul Simon's funk-fuelled 'Late in the Evening'. At first, you feel that the band – seven-strong, with two percussionists and a litany of lilting backing singers – have perhaps not escaped the Graceland-lite tag they garnered upon formation. However, it's deeper than that. Just like Simon, Vampire Weekend have evolved and expanded, exploring multiple genres through a Beatles-infused classicism.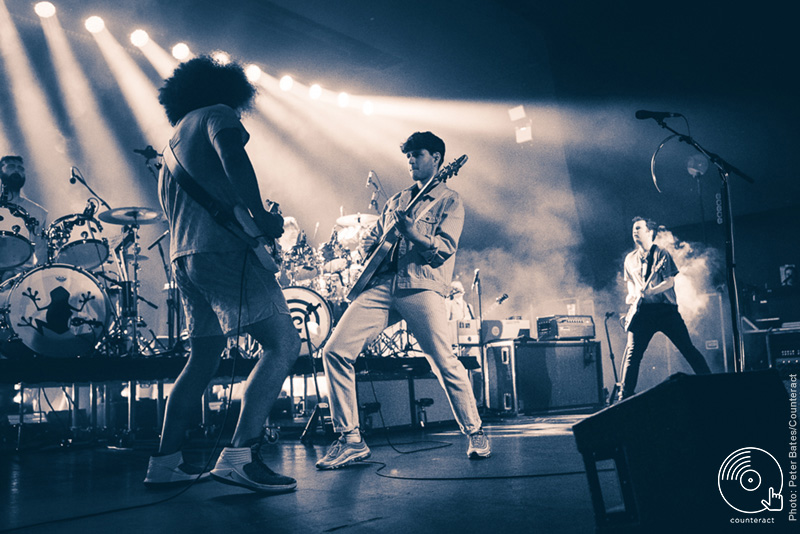 If their recent album Father of the Bride showcased a sonic shift into looser territory, Vampire Weekend as a live entity have also transitioned. The New York natives are polished but playful, combining brisk professionalism with breakneck adventurism. FOTB's new songs demonstrate this perfectly. 'Rich Man' – dedicated to Bernie Sanders with a casualness that suggests the politician is supping Stella in the cheap seats – sheds its sun-drenched torpor for a whiplash-inducing crescendo. The joyful jangle of 'This Life' is replete with jaunty handclaps and booming bass, while 'Unbearably White''s sorrowful guitar washes over the sold-out crowd. Most impressively, 'Sunflower' is stretched into a nine-minute stoner jam.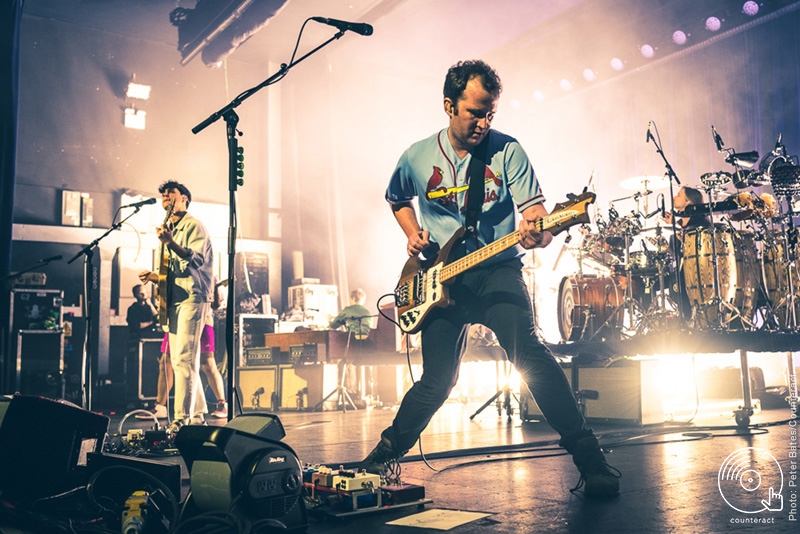 The desire to experiment bleeds into the older tracks. When Ezra Koenig commands the stage with a soulful 'Obvious Bicycle', it segues into a shaggy, saloon bar take on 'Son of a Preacher Man'. The wistful 'Horchata' bathes the crowd in a sea of soaring harmonies and rattling percussion. A fan request for deep album cut 'Diplomat's Son' provides Koenig and co the chance to interweave an array of instruments to glorious effect.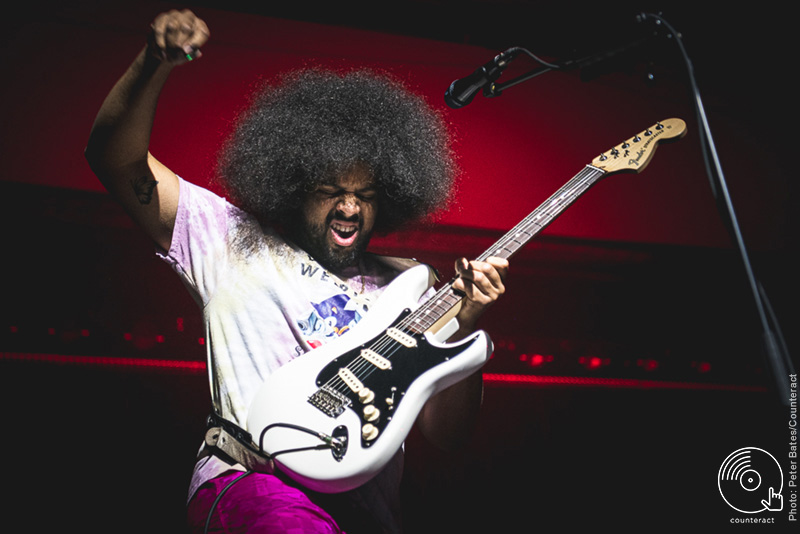 Even when Vampire Weekend stick to the script, there is a significant sharpness. Mothballed B-side 'Boston' has the post-punk potency of fellow New Yorkers, The Strokes. The clattering 'Cousins' and anthemic 'A-Punk' are blistering blasts of taut, Afro-infused agility. When they slow it down, it's equally as thrilling. The sombre 'Step' and uplifting 'Unbelievers' are brutal mediations on mid-twenties melancholia, boosted by lingering keys and Chris Thomson's devastating drums.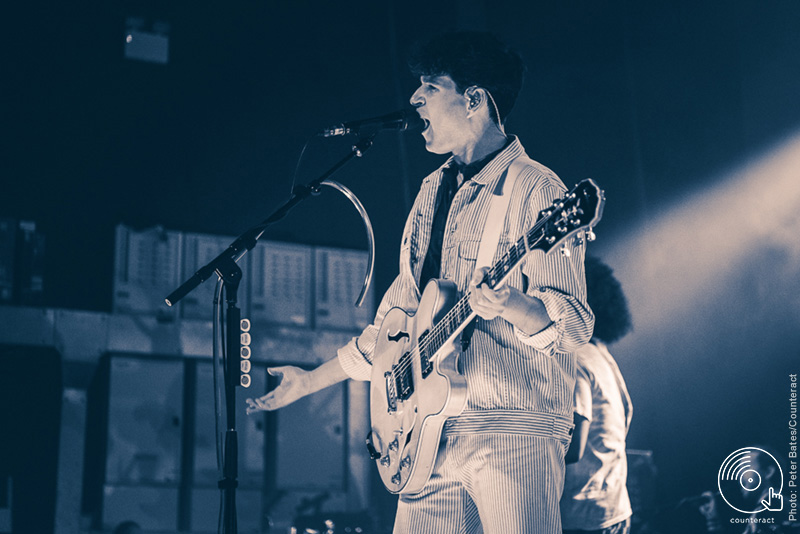 "We promise we'll be back sooner rather than later," Koenig says cheerfully, as the band sign off with a wonderful 'Walcott'. Yes, it's been six years, but in that time Vampire Weekend have grown significantly. If it takes another half-decade to achieve further brilliance, so be it.
Photographs by Peter Bates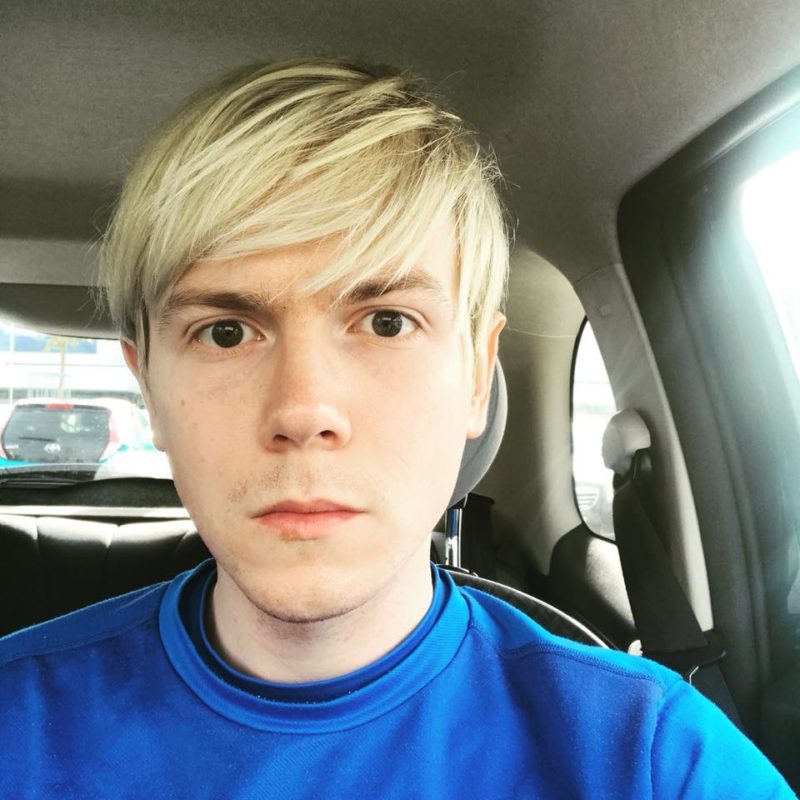 Tied to the '90s. I love anything with a good melody. Favourite acts include DIIV, Best Coast, Wavves, MBV, The Lemonheads, Bully, Pavement, Weezer, Wolf Alice, Mac DeMarco and Dinosaur Jr.