Review: Pond show Digbeth a brand new world of soft rock psych
The heavy psych hues have been replaced with a soft rock glow with Pond's newest venture to 'Tasmania' – however the Australian quintet still keep their eccentricity.
Whilst Kevin Parker is off on on other worldly travels, filling rooms with sand and working mercilessly on looping drum beats, his long time friends in the ever connected psych scene Pond have been creating brief glimpse's into a new whole new universe. One fully explored on their new album, Tasmania.
Currently on tour with the technicolour masterpiece, flickered with 1970s musical temperament, the Perth five piece filled The Crossing, Digbeth with unadulterated eccentricity. A warm welcome back to one of the staples of psych music, alongside their good old friend Tame Impala.
Back from a four year hiatus, on 2nd November Pond kicked off their five-date UK tour right here in Brum at The Crossing, an assuming venue from the outside (its in a college, which some find hard to wrap their head around) the venue is great for accessibility. Multiple, well lit exits, a large space which makes it easy to get in/out of the front and plenty of areas to take five all on a lower ground. it created even more of a welcoming feeling, not just for the band, but for the audience ranging generations.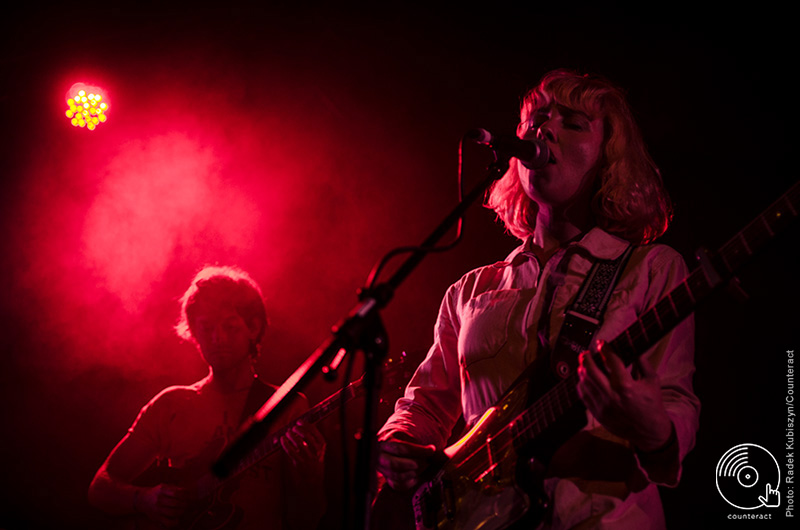 Jade Imagine
Jade Imagine encapsulates the beachy, hazy sound of Australian indie. Subtle nods to art rock and bedroom indie (however more crystal clear in production) make up Jade Imagine's breakout singles 'Walkin' Around' and 'Stay Awake'. Lower down on the dial of psych, but still observant, self aware and meaningful in lyricism, Jade Imagine (fronted by Jade McInally) offers more to the often simple surf-rock, without complicating things by going under the avant-garde realm. Signed to Courtney Barnett's Milk! records, Jade Imagine has come through alongside a thriving Perth music scene; fans of Angel Olsen, Girl in Red and of course Courtney Barnett have plenty to sink their teeth into.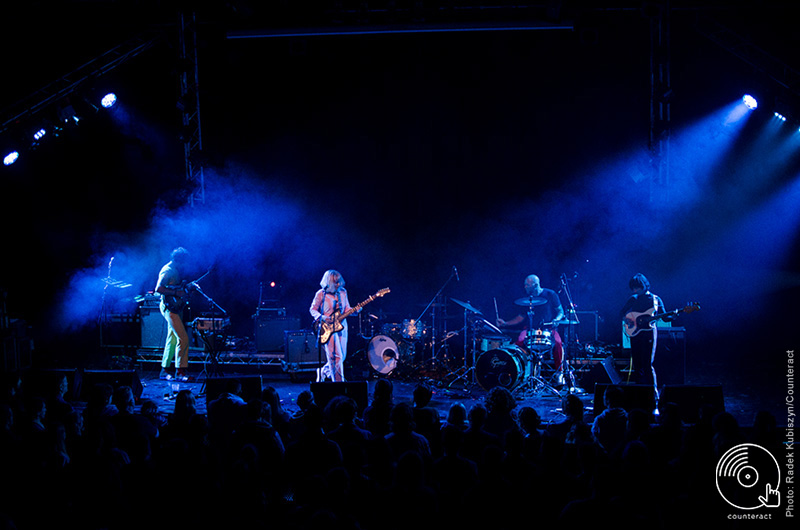 Jade Imagine
After limbering up on stage, Pond created a cinematic opening to 'Hand Mouth Dancer' – a heartbeat-driving synth pulsing through the crowd whilst frontman Nick Allbrook tinkers with several pedals and dances flute in hand. The deep, disco and synths continue into current single 'Swep Me Off My Feet' – leering more into Pond's radiating new sound.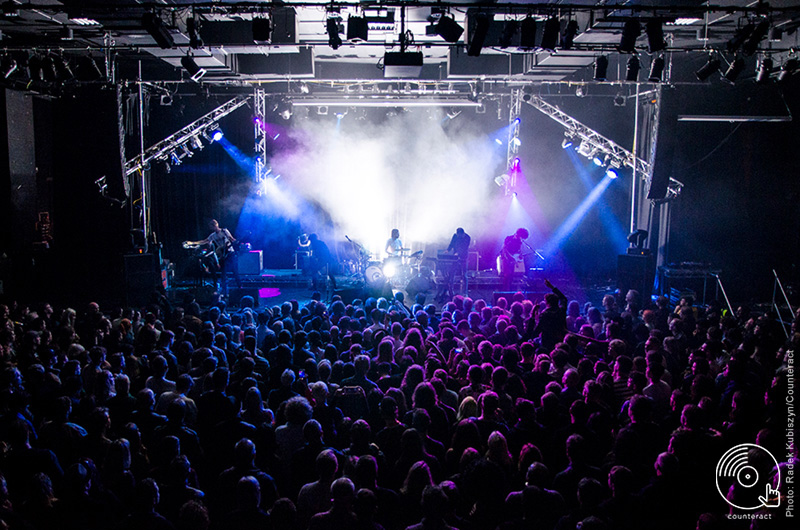 Pond
Whilst the rest of the band tentatively perform through smoke, Nick hold no bars, three songs in he's leaping into the crowd, ducking and diving with each riff and swinging the microphone recklessly around like a lasso. It's a shift in gear from the more low-key Pond tracks, Nick almost Jagger like and outspoken between songs. Introducing 'Tasmania' – Nick Allbrook declares this song: "to all those detained trying to enter America by an unsavoury character" before frankly shouting "fuck Boris Johnson" to introduce 'The Boys Are Killing Me' to a roaring applause.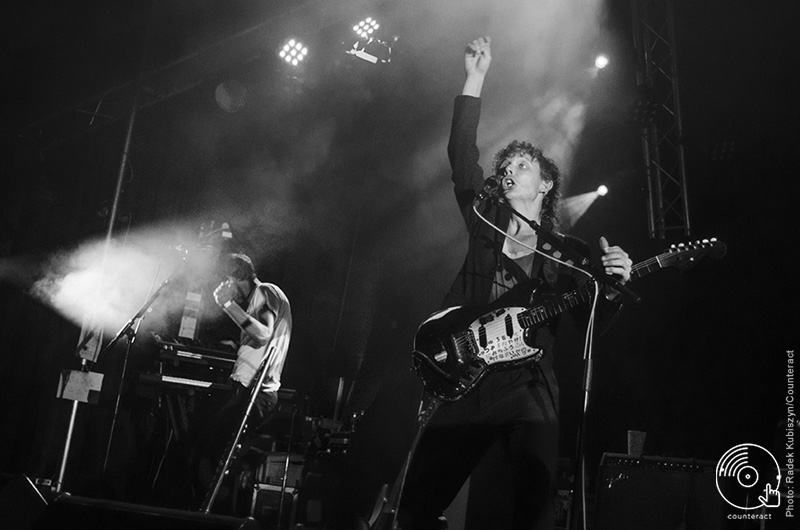 Pond
Toy megaphones follow along with every reverb affect under the sun as Pond explore as much of their discography "trying to eliminate every song about meth as possible" as Nick aptly puts it. Phasing between the gothic, almost Black Sabbath sounding early days of Giant Tortoise, to the newer floaty numbers like Daisy, Pond showcase their multi-faceted, inter-dimensional travels with style.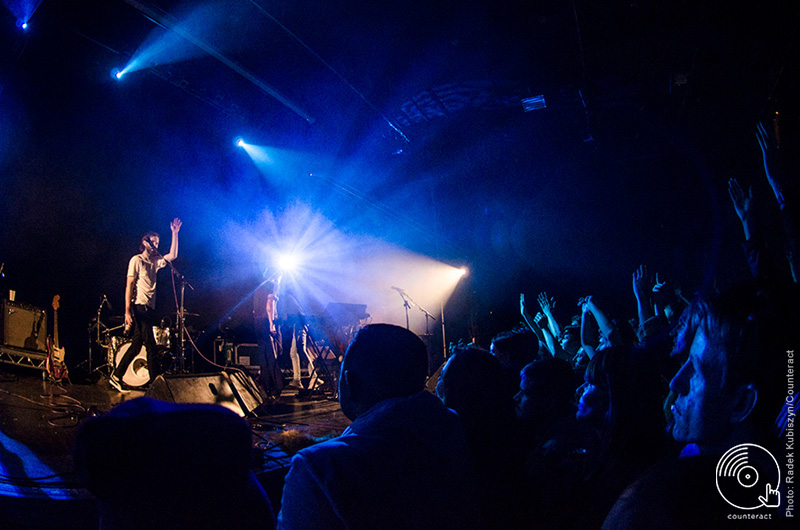 Pond
It's a warm welcome back for Pond, who seem sincerely happy to return to waves of open arms after such a long break. Political left hooks and leaps into the crowd aside, the charisma radiating from Pond is candid and encouraging to fans who have been there to front every psychedelic storm with them.
Photographs by Radek Kubiszyn
Like this? Try these…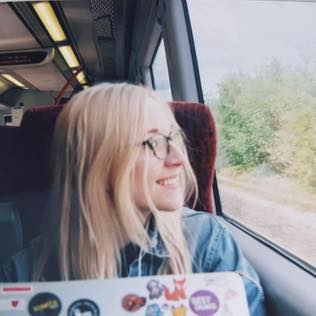 PR, events and social media by day, lover of all things geeky and retro. Can often be found scribbling notes at the back of the gig.