Review: Mahalia impresses on debut album, Love and Compromise
★★★★☆
When Mahalia Burkmar enrolled at Birmingham Ormiston Academy a few years ago, it didn't take long for the buzz around town to begin.
I remember one of her classmates telling me about this new girl who'd relocated from Leicester, and about how depressing it was when everyone had performed their cutesy little teenage ditties, only for Mahalia to get up and blow them out of the water with some fully-grown magic like Let The World See The Light. She was already signed I was told, and it was no wonder.
A clutch of Digbeth-based videos followed that hinted even more strongly at the major talent that was emerging from BOA's Eastside campus, and this developed into the Diary of Me project, a varied collection of well-rounded, relatable songs that would have made a pretty damn good debut album in itself. But her record label decreed that patience is a virtue, and instead of being Mahalia's big hello to the mainstream, Diary of Me served to draw a line under her adolescent musings and make way for some altogether more adult concerns.
Sure enough, the next set of releases was a revelation, even to confirmed fans, and it seemed that not only was Mahalia ready to join the massed ranks of great black females with Second City connections, like Lady Leshurr, Laura Mvula and Stefflon Don, but she was building a repertoire to rival that of the late, great Amy Winehouse. And this is where my review goes left, and I scratch my head at record label tactics, because like Jorja Smith's debut not having Fine Lines, Something In The Way and On My Mind on it, Mahalia's doesn't include Sober, No Pressure or No Reply – three of her very best and most accomplished songs that get down to the real nitty-gritty. It must be something to do with constantly having to put out new content I suppose, but it's frustrating for an old-fashioned album fan.
---
The much-maligned long player is the ideal place to paint the whole picture – you get your whole life to make your debut, but you only get one shot at it. Surely it makes sense to cram it with all your best stuff? But don't get me wrong, it still bangs. I Wish I Missed My Ex is a standout, particularly if you've watched the video in which she gives chapter and verse on the clever lyrics; Do Not Disturb, which I was gassed to hear played on local radio on a recent trip to New York, combines beautiful eighties strings and a classic Soul II Soul beat. Simmer is that track that's a bonus on any album – one you can skip to if you want to keep your credibility intact when driving through Handsworth with the top down.
In summary, Love and Compromise is a very good pop/RnB debut; buy it and play it to death. But don't forget to stream No Reply, Sober and No Pressure – with the addition of those three and maybe Back-up Plan, this would have been one of the best debut albums of the decade. I'm looking forward to hearing them all when her world tour stops off in Birmingham in November, but I can't help thinking about what might have been. I love it, but it's a compromise.
Mahalia heads out on a UK tour including the O2 Institute in Digbeth on Sunday, November 24th. Limited tickets remain, but check here for tickets to all dates.
Like this? Try these…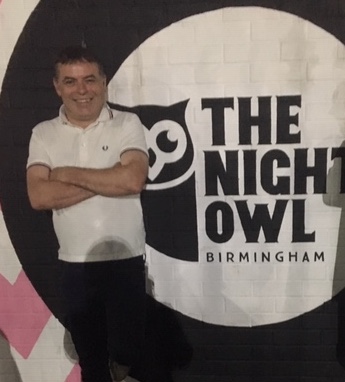 Militant anti-racist and Brummie. Lucky to be born in the most innovative musical city on Earth. If I hadn't been, I'd have moved here by now.