Review: Jorja Smith captivates sold-out crowd at homecoming gig
Walsall-born singer songwriter Jorja Smith gave an enchanting performance at the O2 Academy on 13th October on her biggest UK tour to date – with a guest performance from Jaykae.
[amazon bestseller="jorja smith vinyl"]
Mina Rose is tonight's support act, accompanied by Taniel Rave. The South East London singer refuses to be tied down by genre and her sound marries elements of reggae, ska and garage.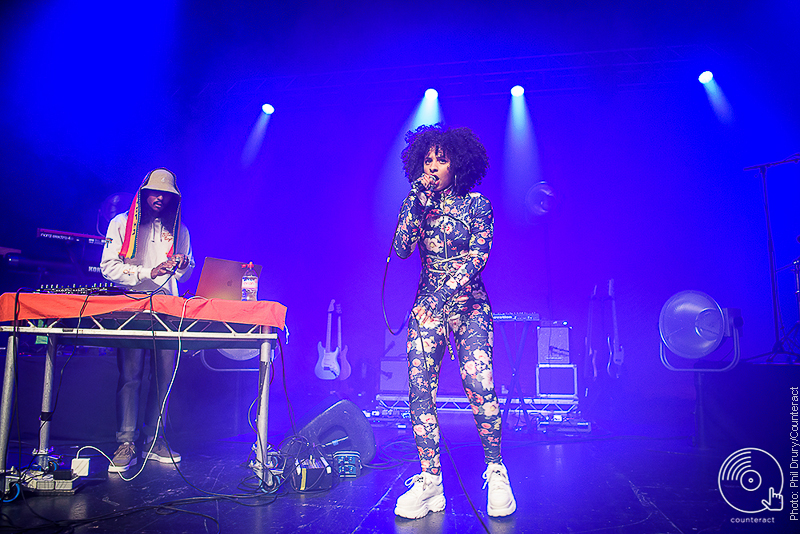 Mina Rose
It's interesting and clever, and if you go back and listen to the lyrics, they're packed with hidden meanings which don't necessarily come across during the short set. Her latest EP London Burning, named after her home city and most notable influence, doesn't resist being political.
By the time we get to her second to last song, single 'When I Was With You' from her 2017 EP Issue 25, the crowd are jumping and chanting the chorus.
It's the perfect build up for the headline act and Mina Rose leaves the stage to an enormous applause after praising the crowd for their energy and liveliness.
Screams from the audience mark Jorja Smith's entrance to the stage. It's crazy to think that she's only 21 as she has the aura of someone much older and stands on stage with the cool, calm, confidence of someone who's been performing their entire life.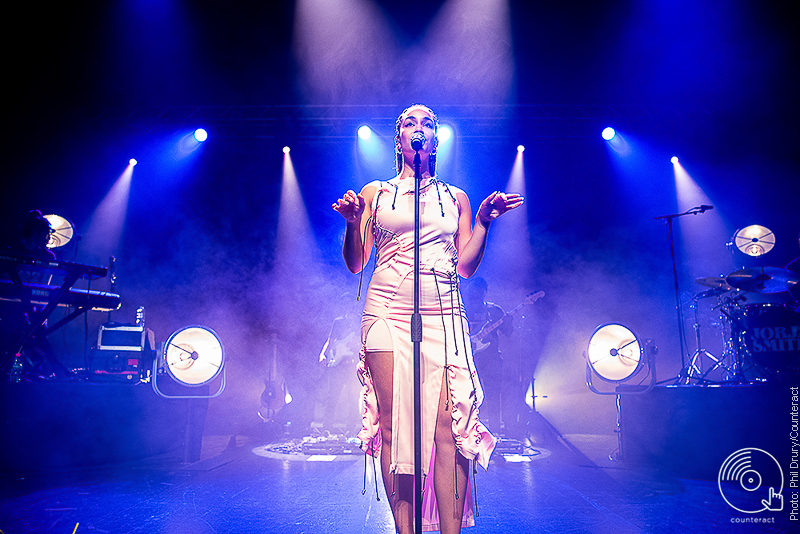 Jorja Smith
She kicks off with 'Lost & Found', the opening single from her 2018 album of the same name. The track demonstrates her incredible vocal range, with key changes and high notes impressive enough to rival that of Mariah Carey or Beyoncé.
Her set list loosely follows the order of her first album Lost & Found, meaning the show perfectly showcases the album that tells a story of self discovery.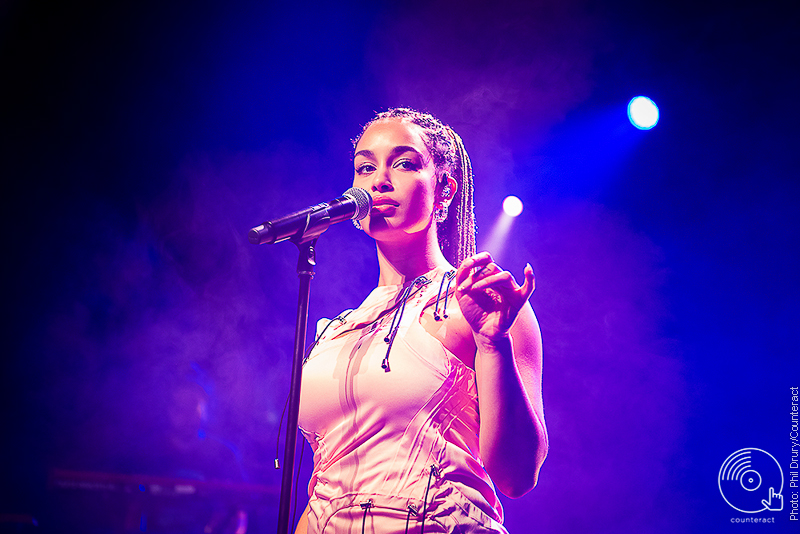 Jorja Smith
Tonight's show is like a party, which is at odds with some of Jorja Smith's quieter, more soulful songs like 'Don't Watch Me Cry', but she doesn't have any difficulty capturing the audience's attention.
A cover of Rhianna's reggae single from 2010 'Man Down' medlied with parts of Drake's 'Nice For What' is an unexpected treat. She makes the song her own, and I can't see a single person in the sold out venue not singing along.
Her final song is Preditah's remix 'On My Mind'. It's energetic and features a guest performance from Birmingham rapper Jaykae, who is about to embark on a near sell-out tour of his own next month.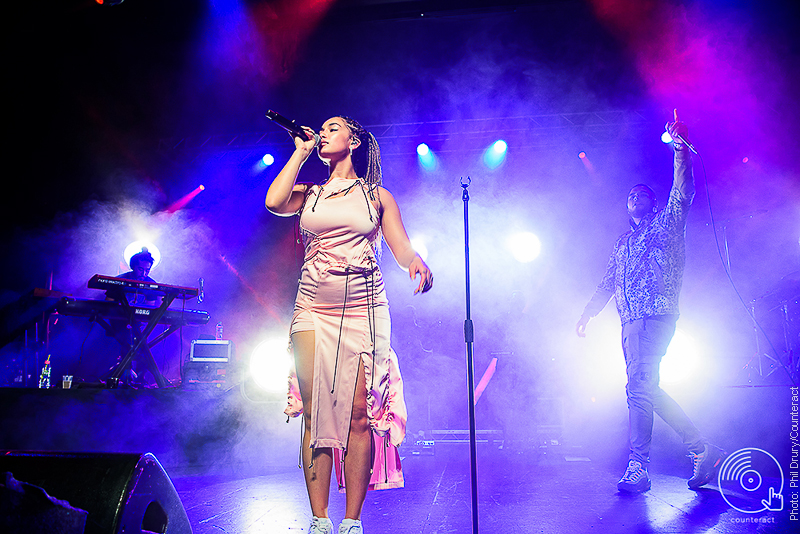 Jorja Smith + Jaykae
As the lights come up and Jorja leaves the stage, the audience is left hyped and inspired. It's an outstanding performance, which brings together a wide range of genres and influences and leaves us inspired. Jorja's future looks bright under blue lights.
Photographs by Phil Drury
PR executive, freelance writer and UoB graduate. Living, working and writing in Brum.