Review: Fiery wordsmith Kate Tempest thrills a packed O2 Institute
Spoken word poet Kate Tempest enraptured a large crowd at Birmingham's O2 Institute on 17th October, in the third of a series of live UK performances in support of her latest album, The Book of Traps & Lessons.
This is not your standard gig. Hailing from South London, the BRIT award-nominated powerhouse known as Kate Tempest is known more as a spoken word performer and poet than as a musician, although she started out as a rapper. Today, her work straddles the two worlds of rap and slam poetry: she's collaborated with Akala, a fellow socially conscious rapper and poet best known for his music. She's also won the prestigious Ted Hughes Poetry Award for spoken word theatre piece Brand New Ancients. Across the board, Tempest's work has garnered acclaim for its fusion of grittiness and beauty.
In-keeping with the defiance of the boundaries of genre characterising Tempest's work, the night begins with support from up-and-coming Egyptian-Iranian singer-songwriter Lafawndah. She exudes an air of mystery, facing away from the crowd as she sings with an ethereal, sensual vocal style reminiscent of FKA twigs. While certainly musically dissimilar to Tempest in a number of ways, it's a pleasant way of warming up.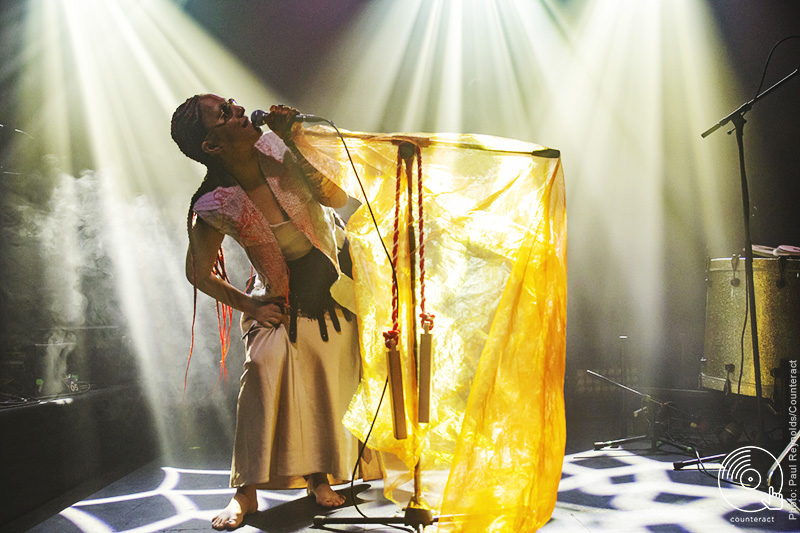 Lafawndah
After a rather long wait, Kate Tempest emerges in all black, her distinctive blonde curly mane worn loose. Spoken word is an art form more associated with intimate venues like cafes than with stadiums, so there's something unusual about seeing Tempest in a venue as large as the O2 Institute, but she is completely at ease: clearly, she was born to perform (indeed, she performed to unsuspecting strangers on buses as a teenager).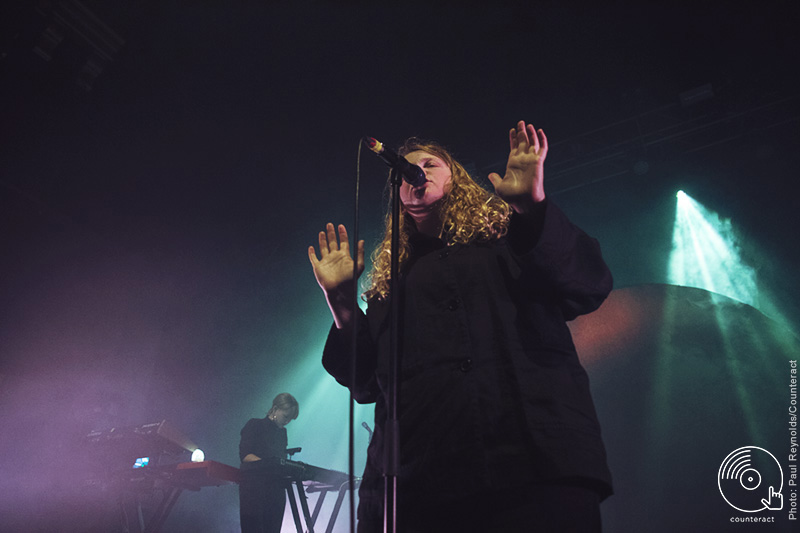 Kate Tempest
She starts off about as strongly as any rapper could begin a set, spitting bars in her broad South London accent at such a speed that you'd be hard-pressed to deny her talent. Tempest barely pauses for breath throughout her set, meaning tracks tend to blur into each other, and while her stamina is impressive, the performance would have been even better if there was more audience engagement. Particularly in such a politically turbulent time, one wonders why Tempest (whose work is synonymous with critiques of inequality) doesn't make banter about the calamities of contemporary British politics.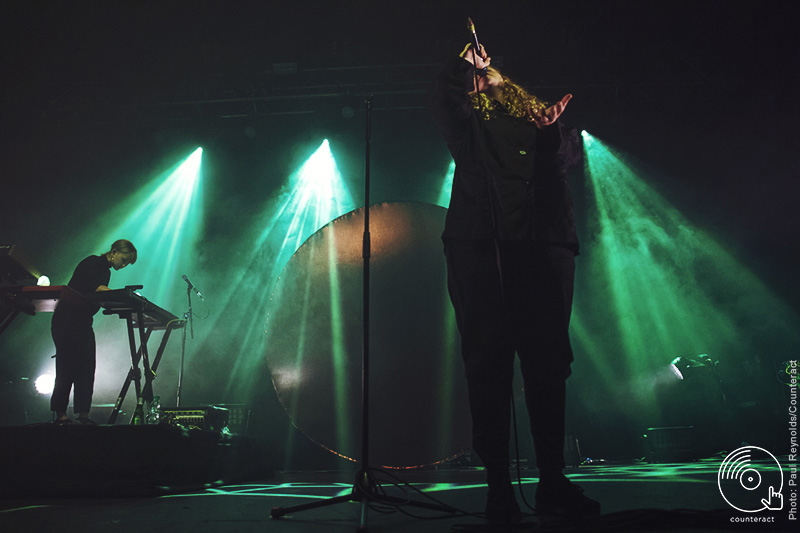 Kate Tempest
Those quibbles aside, Tempest puts on an impressive show, with a number of standout performances, perhaps the best being "Brown Eyed Man", an evocative tale of an arrest that hits out at how capitalism and the criminal justice system work together to immiserate the poor.
At many gigs, attendees will wander in and out, but here, the majority seem transfixed, as though the rest of the world has ceased to exist. If that's not powerful stage presence, what is?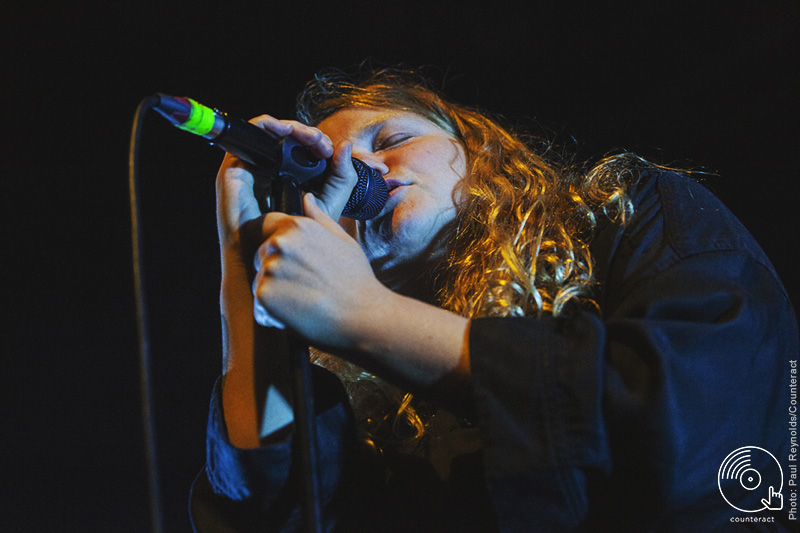 Kate Tempest
Kate Tempest's preoccupation with dark subjects means she won't be everyone's cup of tea, but there's something intensely likeable about the way she asks her listener to empathise with the struggles of others, without condescension. The take-home message is that we should be angry, but also kind. We aren't each other's enemies: it's us against the 1%.
Photographs by Paul Reynolds
Like this? Try these…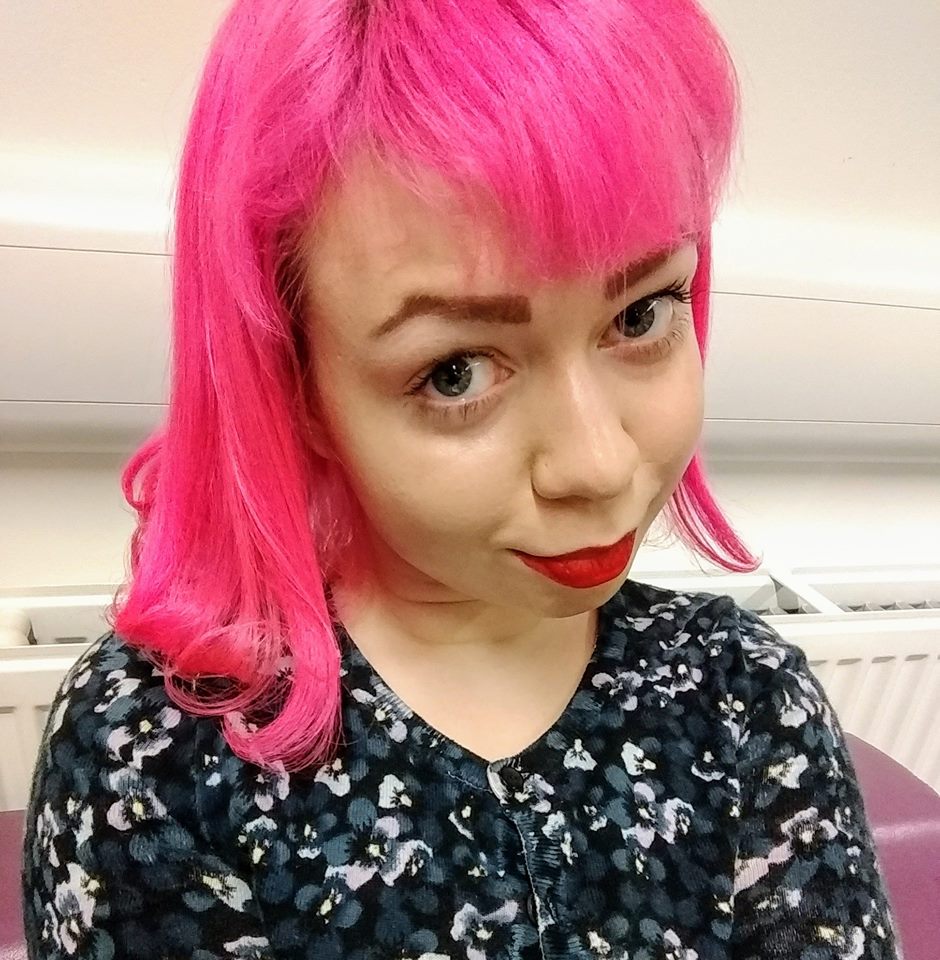 Sociology student at Uni of Warwick. Victoria Legrand fangirl. I like amplifying marginalised voices in music (female, LGBTQ, etc).